Henry Cavill announced the stills of Superman on social platforms, and officially announced that he will return to "Man of Steel 2" (Superman: Man of Steel 2)!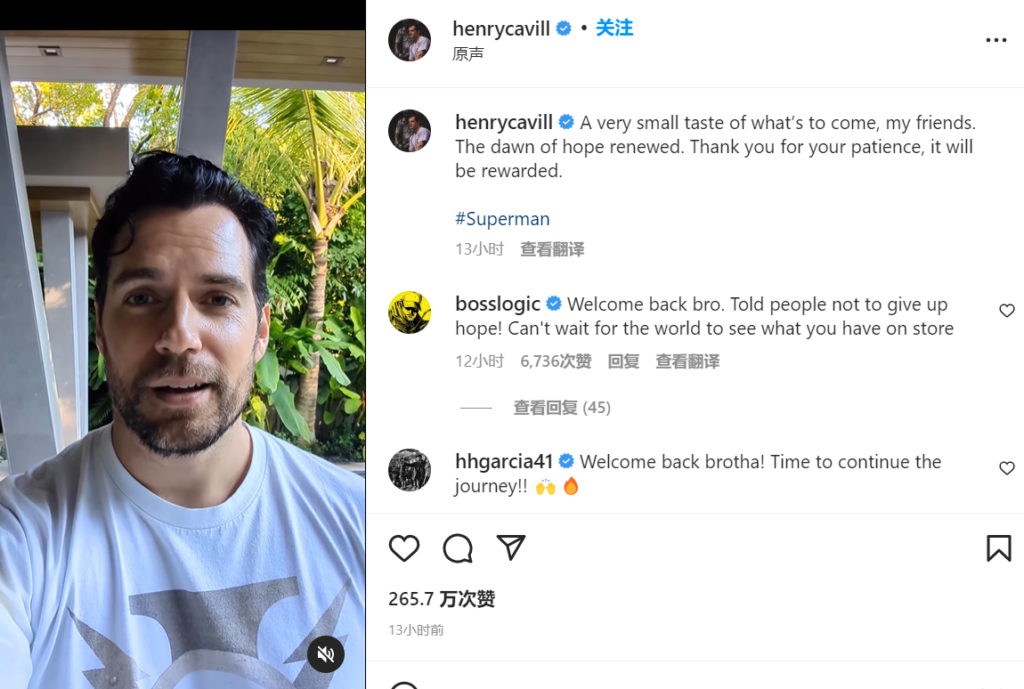 Henry Cavill also said that the appearance of Superman in the end credits of "Black Adam" is just the tip of the iceberg, because there will be more stories about Superman to be told in the future. "The guest appearances you have seen are just a taste of everything in the future." "The dawn of hope is coming again, thank you for your patience, it will be rewarded."
Let us look forward to the return of Henry Cavil! For more current affairs information, please continue to hold the Urban Tech Story version!
【source】