In April this year, the government opened up low-income group (B40) students to apply for free laptops or tablets for study purposes. However, some netizens recently discovered thatSome college students use the free tablet computers given by the government to sell online, and exchange money to buy iPads!
It is reported that the issue of college students monopolizing free tablets has been criticized by netizens.FacebookMany netizens left messages saying that the college student didn't know how to be grateful, and sold the free tablet he got for money. Some even scolded him that he shouldn't apply if he didn't need it, and gave it to someone in need.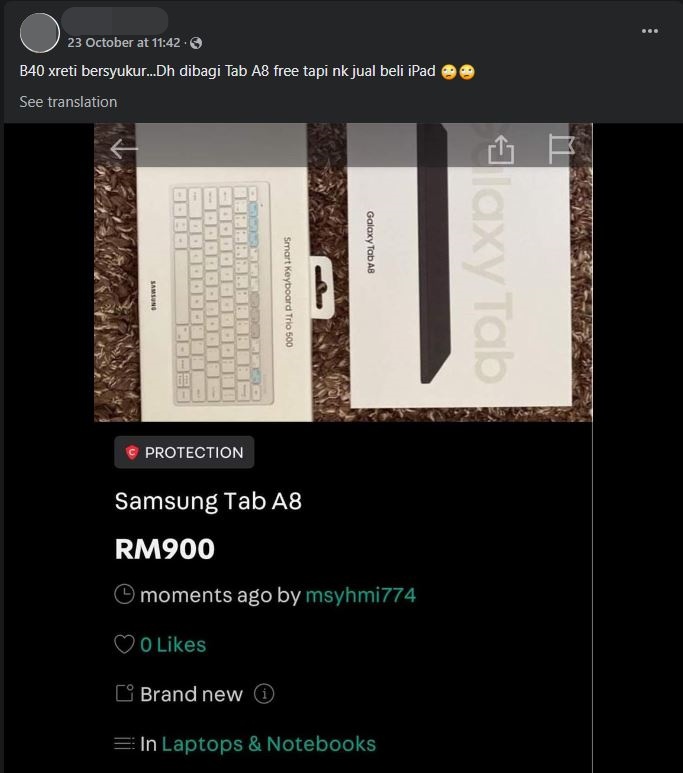 Screenshots provided by netizens showed that the college student was selling the Samsung Tab A8 online for RM900, saying that it was a tablet he got for free, but he couldn't use it at all. In addition, the college student also stated in the article that he wanted to sell the free tablet and replace it with an iPad for study purposes.
The college student's monopoly behavior has attracted many netizens to rebuke him, accusing him of being dishonest, ignorant of gratitude, and even a waste of taxpayers' money. He also pointed out that people who abuse aid like this should be blacklisted.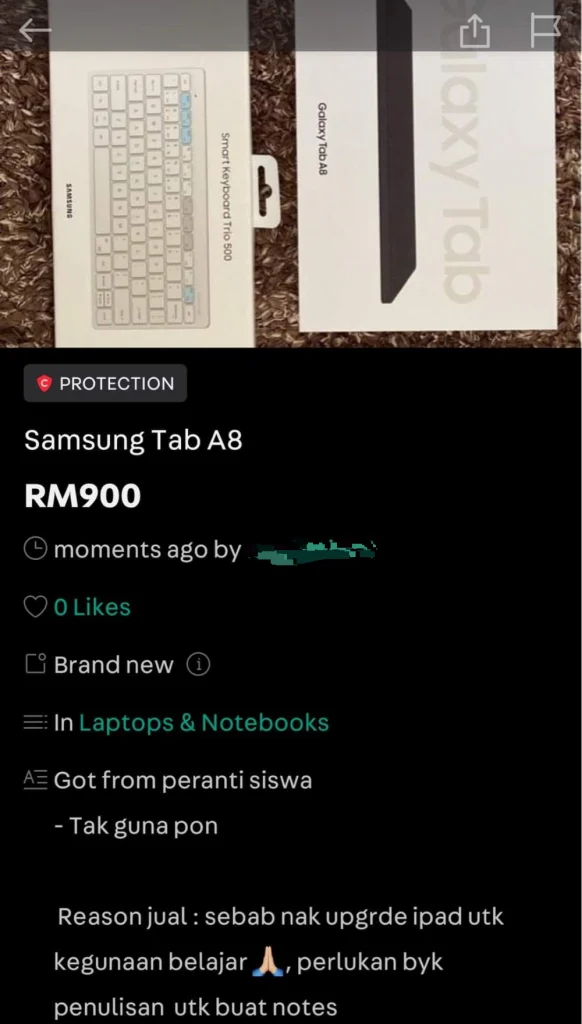 Some people also said that the above-mentioned behavior of college students "without capital and profit" is extremely undesirable, and it may also lead to more people who need assistance not getting the assistance they deserve.
For more technical information, please continue to hold the Urban Tech Story version!
【source】