Smartphone sales have continued to decline this year. Previously, the market had expected a price war for 5G chips, hoping to stimulate the market by cutting prices. However, MediaTek, one of the two main players in 5G chips, did not plan to cut prices.
At the recent earnings conference, MediaTek CEO Cai Lixing emphasized,Will not adopt a price-cutting competition strategy, will continue to adhere to the bottom line of price, and will not rule out following TSMC's price increase。
According to the data of the financial report, MediaTek's Q3 revenue was NT$146.126 billion, a decrease of 8.7% from the previous quarter and an increase of 8.5% from the same period last year.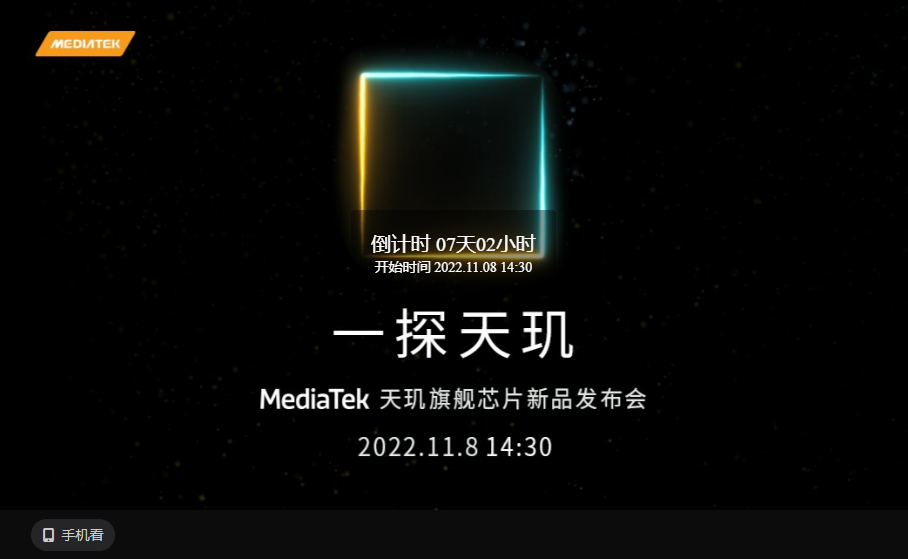 For the current Q4 quarter, MediaTek has significantly lowered its forecast, with revenue expected to be between NT$108 billion and NT$119.4 billion, a decrease of 16-24% from the previous quarter and a decrease of 7-16% year-on-year.
MediaTek said that the Q4 quarter was mainly affected by the inventory adjustment of customers in the fields of 4G mobile phones, Wi-Fi and TV. However, the problem of MediaTek has reached its peak. Existing customers have increased their efforts in the Q4 quarter, and they are expected to return to the Q1 quarter next year. Replenish inventory.
It is worth noting that MediaTek also announced that it will launch a new generation of flagship processor Dimensity 9200 on November 8, which will be released one step ahead of Qualcomm. It is expected that terminal products will be launched within this year. For more mobile information, please continue to hold the Urban Tech Story version!
【source】