Liu Jingkang was just criticized by the CEO as "not doing the right thing".
Not long ago, during the Mid-Autumn Festival, he and his administrative and brand colleagues spent the morning transforming the mooncake gift box into something "creative enough" – a gift that I received a few weeks later. Follow the instructions on the box to turn off the lights in the room first, then use a USB cable to connect to the power supply. The box lights up. The rabbit-shaped paper-cut on the box reflects warm light and shadow, with the inscription "Shadow Stone Insta360".
At Yingshi, CEO Liu Liang is responsible for daily management, while founder and chairman Liu Jingkang focuses on production and research. The former is indispensable in management, and the latter's excellent product capabilities and technical enthusiasm have enabled the company, which was born in 2015, to survive on the hardware track of the near-death and become the number one in the global market for panoramic cameras.
Today, enthusiasm and talent are somewhat suppressed. In the past few years, with the expansion of business lines and teams, the thinking about the company's long-term strategy and management has begun to focus more on "building things". Out of a kind of compensatory psychology, that day, Liu Jingkang "willed" – "released" a handful on the small Mid-Autumn Festival gift box.
The company, like its post-90s founders, is still in its teenage years. Before leaving for the interview, on the way to the headquarters office, the employees vividly introduced me to their "fun" culture.
For example, holding a creative slippers competition – the staff union collects the "most individual" slippers from the whole network and wears them to work; there is also a major weight loss competition with attractive prizes – the owner JK (Liu Jingkang's English name), who is "fatten day by day" ), and called on participants to weigh themselves once a week, with a reward of 500 pounds for a lighter weight and a penalty of 800 for a heavier weight. In the past few sessions, the average person lost 10 pounds. It is rather unsatisfactory that the boss himself never weighs the scales (but secretly observes this self-initiated experiment with anthropological and sociological eyes).
You can find the shadow of the protagonist ten years ago from these anecdotes – in 2012, Liu Jingkang, a college student, was a man of influence in the School of Software of Nanjing University – because he deciphered Zhou Hongyi's mobile phone number with dial tone and became the first generation of Internet celebrities, A lot of geek deeds. For example, using photos from the school database to synthesize the average face of each department, hacking into the mailbox of the school's examination system to obtain examination papers…
Now, 31-year-old Liu Jingkang has appeared in Fortune magazine and was named the youngest among "China's 40 business elites under the age of 40"; Yingshi has also officially submitted an IPO application to the Shanghai Stock Exchange. If it goes well, it may be Became the first VR company in A-share market. It looks like he needs to go to the other end of the diagonal.
"I often ask myself, are those crazy ideas still going to come true? What should I become? I don't have a definite answer."
For sure, he wanted to make really great products. And get ready for a long run. A truly long-lived enterprise has sustainable operating capabilities and product vitality that goes through cycles. If companies are compared to people, Shadow Stone may have just passed his adolescence.
Back in 2016, in the second "Internet +" College Students Innovation and Entrepreneurship Competition held by the Ministry of Education and various colleges and universities, Liu Jingkang won the runner-up with the Shadowstone Insta360 panoramic camera. This is the starting point of the story. The third runner-up that year was Dai Wei's ofo-in an era when post-90s entrepreneurs were highly expected.
In the past six years, the general environment has undergone fundamental changes. Liu Jingkang is glad that he is still on the field. In his view, the post-90s generation of entrepreneurs have the opportunity to stand at the cognitive starting point of their predecessors, and use China's mature supply chain and unprecedented trade surplus to create a world-class brand with influence. "We must cherish this generational opportunity," he said.
In August of this year, Liu Jingkang accepted an exclusive interview with Geek Park. The following is the full text of the dialogue:
Geek Park: I know you are very familiar with Guo Lie, the founder of Faceu. You are all post-90s entrepreneurs, but he chose software to start a business and achieved financial freedom very early. Will this be stressful for you?
JK:This is the first time I've been asked this question, and the angle is very tricky.
Guo Lie and I have known each other for a long time. When Byte (open) acquired Faceu for $300 million, he asked me if I wanted to sell it. I forgot what I said, but I should be the one who encouraged him to sell. Because no matter for his own family, or for the team and investors, it is a very good periodic return. And on a platform as large as a byte, the space for display is not necessarily smaller than that of an independent company. Of course his departure is another matter.
That's what I thought at the time, so I told him this statement, and I was very congratulated and envied in my heart.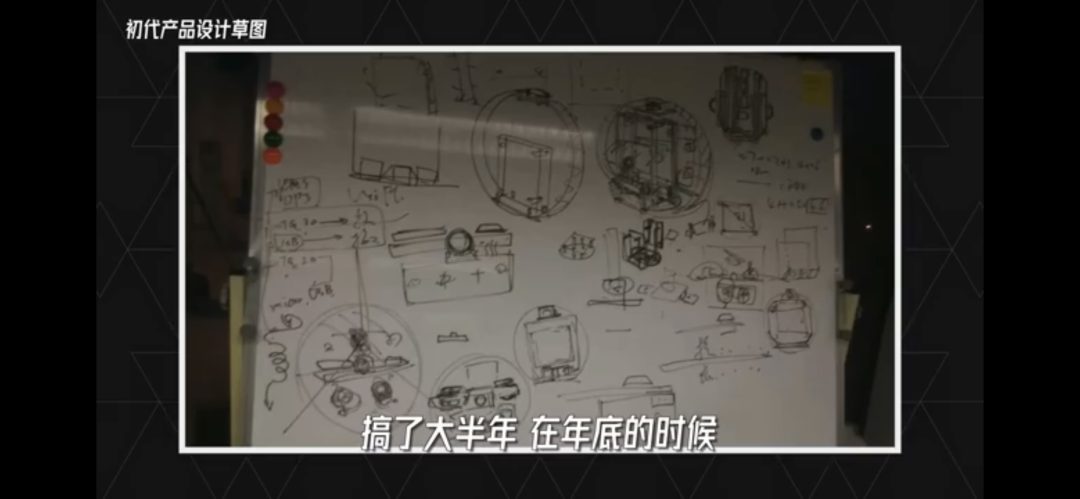 Shadowstone Insta360 first generation product design sketch
Geek Park: Envy what? Are you financially free?
JK:Yes, financial freedom is not the ultimate goal of our business, but it is clearly a milestone in the middle. Some of the periodic appeals to your family, including yourself, are generally very real.
But let me be frank…if I get a chance to talk about my own personal wealth.
Geek Park: Now that you've come to the cue, what's your financial situation like?
JK: It's the kind of boss who opens his mouth and shuts hundreds of millions, but doesn't have a lot of money in his pocket (laughs).
In fact, my financial situation has been made public, and I take my salary. Although it is definitely not a lot, I am sure (annual salary) is also 7 figures, but for a company of similar size, my personal cash wealth is at least two orders of magnitude less than that of most bosses. .
Geek Park: But you once said that your original intention of starting a business was to find something that could make a lot of money, something of social value, something interesting. The latter two are often heard, and entrepreneurs who make a lot of money rarely speak out directly.
JK: So Guangdong may not work. It's a bit of a map gun (laughs). I can only say that I grew up in a philistine environment. If you have money, you are a master. So more or less will bury the one (dream) that you want to make a lot of money.
The intersection of these three is the original intention of my entrepreneurship in 14 years, but after 19 years, (making a lot of money) this weight is not so high.
Geek Park: What Happened in 2019?
JK:Five or six years ago, when the primary market was very hot, the criteria for a company's success were how much money it took and how much capital it raised. Humans are products of the environment. At that time, everyone's idea was to go round (financing) round by round, get the money, complete the investors' expectations and the company's phased goals, and then run to the next stage. What you see is a round of financing nodes, a short-term future.
2019 was a watershed year. That year I went to Japan to visit some suppliers. Mainly some companies in the fields of optics, semiconductors, and consumer electronics.These companies have something in common, they have been focusing on finding the needs of consumers, which makes their capabilities continue to grow, and objectively speaking, their volume and revenue are also growing. You will see that kind of thing that goes through the cycle endlessly, not that you have eaten the dividends of one thing and ran away.
you realizeThe endgame may vary from company to company.So let us have some thoughts on the long-term development of the enterprise. At the same time, it is also found that the goals of those financing nodes that we have seen in the past are relatively unimportant. The important thing is the fundamentals of the enterprise, such as the accumulation of customer satisfaction, operational efficiency, and the relative market leadership at the technical level.
Geek Park: The hardware track is very hard, have you ever regretted it?
JK:No regrets, (hardware entrepreneurship)It's tough but I'm confident. Confidence comes from knowing what customers need and how I can meet their needs. My sense of accomplishment is brought to me by users.Then there's the company's return. Selling products that combine hardware and software actually makes money.
Many entrepreneurs are actually balanced inside. Don't look at everyone's complaints about this hard thing, all walks of life are hard, just talking about it, but the body is still very honest. (After all) every track is not easy.
Geek Park: When was the hardest?
JK:By the end of 2017, we may not have enough money on our account. At that time, there were more than 100 people in the team, and strong products had not yet been built, so they had no confidence to raise funds. Add to that our valuation at that time was almost 500 million. And at that time, every round was not multiplied twice, you were embarrassed to take it. Yes, so why do people vote for you according to 1 billion. Fortunately, some products are up in the back.
Geek Park: According to your investor evaluation, you are obviously not the kind of entrepreneur with strong financing and cheating ability.
JK:right. Rather disadvantaged.
Geek Park: In 2017, you said something very pessimistic in an interview with IDG, even though you know that a lot of companies that were on the Forbes list have since died.
JK: This seems to be an objective fact. Whether it is according to statistics or the probability of entrepreneurial friends around you. No company is really too big to fail. Consumer electronics is also one of the types that die a lot.
Geek Park: You come from a businessman's family, and your father opened a toy factory. Did this have any effect on your growth?
JK: There will be. My father's business didn't go well at the beginning. In 2000, he had already carried a debt of 400,000 to 500,000 yuan, and sometimes he couldn't get it back during the New Year. I have also experienced some conflicts in the family, because the economy is the foundation of everything in the family. He comprehensively showed me a complete process of doing business, what you are like when you are good, and what you are like when you are not good.
This allows me to have a better expectation management for this (entrepreneurship) thing. Even if this thing really doesn't work out in the end, I'll admit it.
Geek Park: Why did you decide to go to sea in 2015?
JK:It's actually fear driven. At that time, domestic (electronic consumption) was playing a low price strategy. Xiaomi is also making a panoramic camera. What if someone (if) sells it for three or four hundred yuan, what if it sells for 79?
Geek Park: But after going out, I found that it was a different place.
JK: Yes so to speak. Of course, there are objective advantages on the one hand. Our category is relatively simple when going overseas. In the early days, it was mainly sold online. It would not be so easy to sell air conditioners. What we do is a tool, so the requirements for adapting to the local culture are not so high.
Geek Park: The globalization of Chinese products will definitely not bypass OnePlus and DJI. All are based in Shenzhen. Have you researched them?
JK: There was research in the early days, but not much later. Because everyone is doing the same thing.A very central point is toCommunicate your products, services and brands precisely to those who need them.
Geek Park: You should know a lot about content marketing. I heard that you have recruited some filmmakers (video producers) around the world in recent years to form a content production team.
JK:For us, content is a very core competency. Core competencies come from talents. Good talents need time and cost of trial and error, but once found (it is very worthwhile), so we made a relatively big determination (to do it).
We once discovered a blogger named Karen Cheng on YouTube. She only had 10,000 followers when we found her, but her content was very creative, so we partnered with her, and she is now a million-dollar blogger.
Now we produce a very scarce content, which can be fully covered at a very controllable price.
Duration 01:05 Video by blogger Karen Cheng with Shadowstone Insta360 products
Geek Park: You are the world's No. 1 in the panoramic camera market and the No. 2 in the sports camera market. The No. 1 is GoPro. What do you think of it?
JK:In fact, it's like running a marathon, thatCompanion or lead runner is still very important. So far, your competitors have inspired you far more than they have taken away from you. In many cases, the damage of competitors may be imagined by the entrepreneurs themselves.
Like Ruixing, financial fraud has made investors' confidence like that before, but as long as your coffee can still be drunk, and there are some explosive products, it can still grow again.Can Starbucks Make Your Coffee Bad? Actually not. Will it affect your quality? Actually neither.
Geek Park: What can you learn from this GoPro competitor?
JK:Our capital utilization efficiency is actually relatively low. For example, GoPro may only have a billion dollars when its account is the lowest, and he can run a sales of 1 billion dollars a year.soMoney alone will not constitute a significant factor in winning your competition.
Geek Park: If one day mobile phone manufacturers start making panoramic lenses, will they be worried about being replaced?
JK: Mobile phones erode digital cameras or traditional professional cameras. Once they have eroded to a certain extent, they will stabilize. If they cannot pass, there will be overlapping parts between categories, but it will also have a boundary.
For example, in DJI, will one day we no longer need drones if we have wings on our mobile phones. I can confidently say no. DJI builds a highland through flight, and builds favorite things on this highland. I am afraid that this border mobile phone will not be crossed, so it is relatively safe. Even if your mobile phone can fly, you will not let your mobile phone fly out, because you are worried that it will not fly back (laughs), and there are sometimes clear boundaries between categories and categories. As for whether we have such a boundary? I think there should be. We have been investing in truly innovative technologies and products.
Our philosophy is to dig out the needs behind the needs – to better document and share life, which has always been our mission.
Geek Park: Have you ever worried that giants will come to compete with you in this business?
JK:There must be worries too, because after all, they are giants. But not afraid is also a fact. Because it's not easy for everyone. In the same way, GoPro is also a small giant. At that time, Xiaomi, Sony, and Nikon all made action cameras. They were all much larger than GoPro, and they did not pose a threat to them.
Leaving aside the legal issues of patents,We generally understand that the threshold is approximately equal to manpower times time. The threshold of technology is a threshold, but the threshold time will not be particularly long. Before two generations of epoch-making products have appeared, you have become a mediocre brand.Consumer electronics is never a one-shot victory, it needs to be constantly attacked.
There is also a very important point, no matter how awesome the technology is, if it is not used in the direction that users need, it will not make me stronger than the competition.
Geek Park: How to gain insight into the real needs of users?
JK:We do a lot of research and interviews. And we will watch customer complaints, that is, customer (feedback) problems. When you ask a client what you need, the answer it gives is likely to be biased, but when you ask him what he is currently dissatisfied with, it can be specific, real, and sometimes effective.
Geek Park: Always follow the latest and most painful unresolved needs.
JK:right. It's not easy to do. I seem to be teaching my competitors how to do this to a certain extent. It doesn't matter, tell him that he may not be able to (make it)… This practice requires enough practice, and even a certain talent and sense, yes, I am talking about myself (laughs).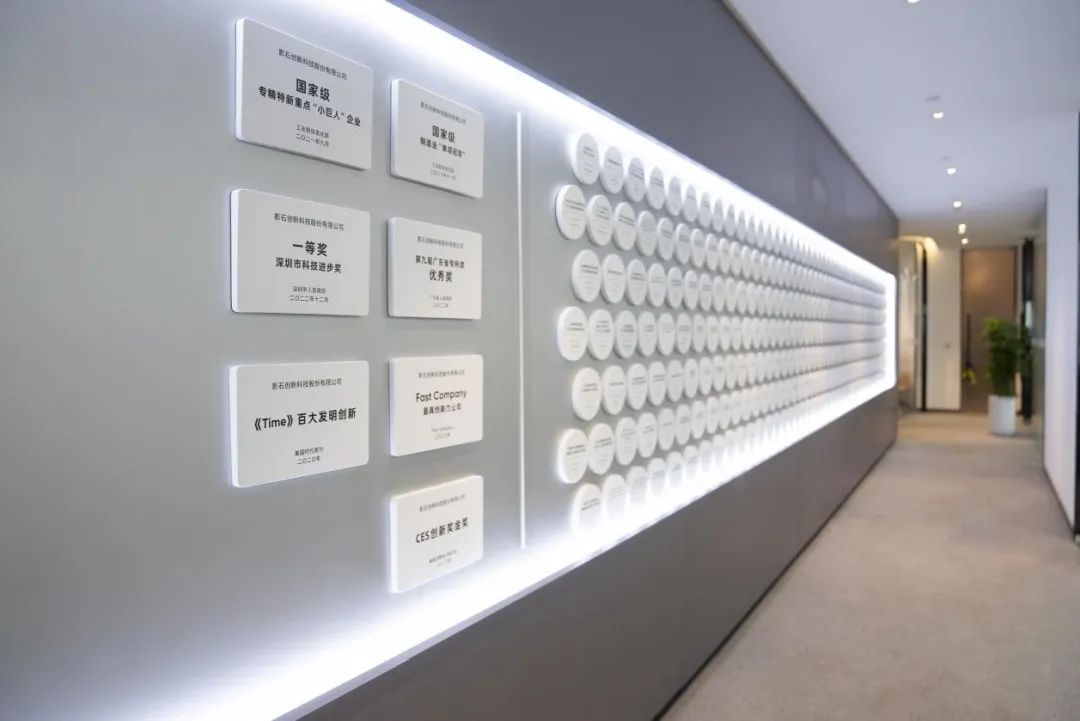 The patent wall inside the Shadowstone Insta360 company
Geek Park: Many of your stories are very interesting. For example, when the first batch was produced, even the engineers went to the factory to screw the screws. Did it go well then?
JK:Certainly not well. Let's put it this way, when you eat a delicious dish, you might think fry it, add some oil, and add some salt. Roughly the same way. Our understanding of making a camera at the time was limited to that. It's all based on intuition, but intuition is not truth, it's actually very far from the truth.
In the early days, many designs were unreliable because of intuition.Your cognition has not reached that level, just relying on your blood, the final result isIf others say no, then you have to pull others to screw the screws. Even if you screw him out, he still won't work, he won't work.
Geek Park: Does cognition require a process?
JK:right. I now roughly divide my cognition into four quadrants:You don't know what you know, you know what you know, you know what you don't know, and you don't know what you don't know – this is the scariest category because it doesn't translate to knowing you until you pay the price Do not know what is this.
So you have to bring in more professional people. Someone with experience can bring a lot of ready-made knowledge to the table. You can use your own methods to derive some solutions from the user requirements and technical solutions of the scene, but these are not equal to the whole picture. So keep trying and iterating.
The original product it may not be perfect. Yes, but how imperfect is it? This degree is very important.
Geek Park: It should be said that since the Nano generation, the company Insta360 has been seen by everyone. What happened behind the scenes?
JK:At that time, Samsung and Ricoh had already launched panoramic cameras. But those products connect the camera to the phone via WiFi. The panoramic camera of the year had N kinds of problems, but the one we experienced the most was that it was not fast enough. After I finished shooting, it took ten minutes to upload it to my phone, and it took another ten minutes to stitch it before I could see it.
In 2014 and 2015, no matter whether it is a digital camera or a mobile phone, the experience of taking pictures is to be shared immediately after taking pictures, so we feel that this pain point needs to be solved. So we thought of making a physical connection between the camera and the mobile phone, that is, plug the camera into the mobile phone interface, plug and play. Decoding happens at the same time, and it can be done right away.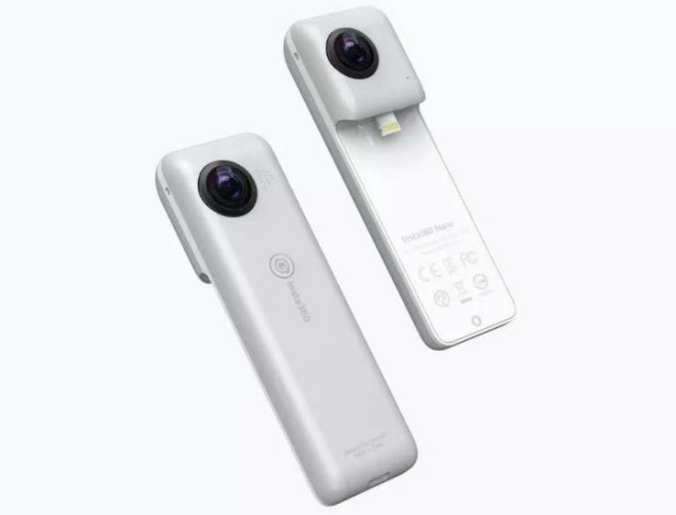 Shadowstone Insta360 Nano | Source: Shadowstone Insta360 official website
Geek Park: This is a breaking point.
JK:right,Pick a pain point and solve it thoroughly. But it is not a sufficient and necessary condition for this matter. It is only a necessary condition, not a sufficient condition.Because we still have so much that we don't know what we don't know.
Geek Park: You took Nano to CES (the world's largest consumer electronics show) in the US in 2016. What was your reaction to this product?
JK:At that time, the agents were actually very surprised, but it was difficult to participate in the pitch (oriented) media for the first time.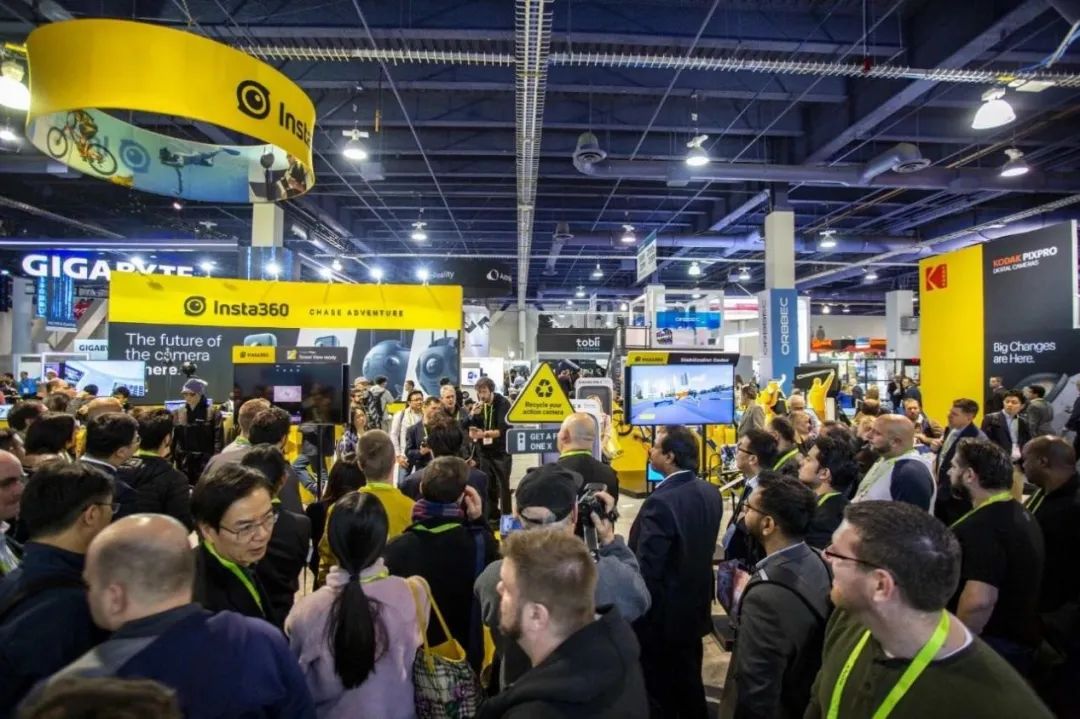 Shadowstone Insta360 at CES 2019
Geek Park: Is there any psychological construction before going? For example, everyone will know about Insta360 tomorrow, and they will all know about me.
JK:I think there will be a little bit of an expectation of getting rich overnight.
Geek Park: But later found out that a large number of dealers kept the goods in their hands and did not sell them?
JK:right. Dealers receive in bulk. Normal income may jump from a few million to 10 million to 20 million, but we jumped directly from 0 to 20 million in a month. It must have made us ecstatic, but then it was a roller coaster when we found out that the sales were slower.
Geek Park: At that time, panoramic cameras were too unfamiliar to most people. How to solve the problem of market education?
JK:or through content. Let (potential) users actually see how stunning the content can be captured with our cameras. Naturally, we will be interested in our panoramic camera.
Geek Park: You quickly transformed into the action camera track. In contrast, the global volume of panoramic cameras is only three or four billion US dollars, and the market for action cameras is two or three billion US dollars. Is it a way to find a way out?
JK:In fact, the current market for panoramic cameras is more than $300 million. an inappropriate metaphor,Action cameras are like fuel vehicles, and panoramic cameras are like electric vehicles, a relationship between penetration and substitution.The end point of our action camera is not to be a fuel vehicle. If an electric vehicle can solve the problem of battery life, it will greatly penetrate the fuel vehicle.In the same way, if the panoramic camera can solve the problems that consumers have been dissatisfied with (such as the difficulty of post-panorama editing), it will also greatly penetrate the action camera.
We do action cameras now to buy us time to solve these fundamental problems. Of course, this is not the end. In the end, we still focus on how to better record life and make an all-round layout from upstream to downstream.
Geek Park: Nano was later hailed by Wozniak (Apple co-founder) as an "amazing product." Did he do it spontaneously?
JK:We had a co-creator at an event, and he was invited to attend, so he bumped into it and showed him Nano, and he liked it very much.
Geek Park: Woz is a world-class product guy, and I think you have something in common. Your investor Tong Chen said that you are undoubtedly a super product manager in China today, but whether you can become an entrepreneur like Lei Jun in the future may still have a long way to go, and he does not know if you are have this will.
JK:He thought a lot.
100% honest answer – if I was allowed to pick only one, I would definitely like to make products and want to make world-class products. I personally have a great passion for manufacturing.I don't even think that my goal is to be a very good entrepreneur, managing multiple public companies, or that kind of person every day.
Geek Park: Are you trying to say that the gongs and chips are intertwined?
JK:Yes, gong-chop staggered is even more bad at it. But if you don't run an organization, you can't do what you want to do, and you still need to manually build some elements.
So maybe became Lei Jun first, and then built world-class products. OK, it seems a bit too much to say that – but you say that Xiaomi builds a world-class product, it seems that there is no, it seems to be a different way. right,So this sentence can be your title (laughs) – I think Lei Jun is not our goal, just a signpost in my process.
Geek Park: One of you out of the circle is to tie the Nano (including every subsequent generation of products) to the eagle and take the eagle's perspective. Why do you do this?
JK:That is very early. What a human can photograph actually has a lot to do with where he is. We think that where the camera itself is placed and what angle, how to move the lens and how to shoot, the feelings it expresses are different.
Looking at things from different angles, the feelings are completely different, the impact on people is different, and the thinking it brings to people is also different.
Geek Park: If you don't rise to such a philosophical level, just talk about how the inspiration came from.
JK:Where did the inspiration come from? Not much, (I) myself often have various ideas. We have (tied) not only on eagles, but also on chickens, and cats, dogs, turtles, etc. We do a lot of this stuff too.
The most violent time was 2019. I thought about a lot of ideas, but then the R&D task became heavier and he was forced to give up some (creatives).
Geek Park: To what extent?
JK:(pulls out his phone to show) These aren't all ideas, they're part of it.
Geek Park: You row 20 times.
JK:Wait a moment. If I row a little slower, it will take a long time.
Geek Park: As the company becomes more and more mature, it is definitely impossible to try everything. Will it experience a process from divergence to focus?
JK:From a money standpoint yes.In the past, if I could do a good job in a business, there were also important reasons for the strong part. At that time, my energy was enough to focus on one thing. But when there are more and more business lines and capability lines, it is difficult to rely on one person to answer all the questions. Therefore, it becomes very urgent and important to train people to make independent decisions.
When we did horizontal expansion a few years ago, we didn't realize this problem, so we took some detours in the middle, which slowed down the pace of product launch.
Geek Park: How to solve the problems caused by expansion?
JK:We started to expand in 2020, and we were initially confident.It is not until you find out that after the expansion, the speed of the product has not become faster, the quality of the product has not become better, and the mistakes made are repeated in different departments, then you will research (organize) and gradually attribute them.
We had a fierce quarrel within us, and everyone thought that I was the kind of person who wanted both, and I also admitted this.
Now we have formed some basic principles. We currently divide our business into three major parts: panorama of the main channel, matrix products, and longer-term investment. These three pieces cannot coordinate resources across the main road, and need to be resolved within each other. And I myself cannot cover (cover) these three pieces at the same time. I can only choose one or two pieces. I must ensure that I have enough attention and judgment on the business.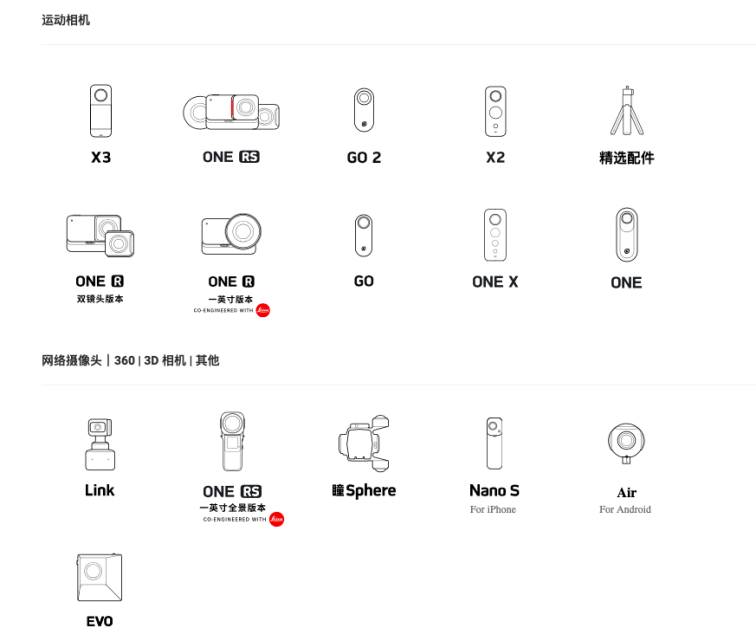 Some products of Shadowstone Insta360 | Image source: Shadowstone Insta360 official website
Geek Park: Does it work?
JK:It is in better condition now than before.
Geek Park: Your university has a series of legendary deeds, the most famous of which is that you deciphered Zhou Hongyi's mobile phone number. You were a man of the school at that time, right?
JK: It's not hard to do this. Maybe no one knows about Zhou Hongyi anymore, maybe because no one knows about Zhou (laughs). joke.
Geek Park:PR Anxious to smoke.
JK:The root cause may be that I want to prove myself, self-actualization. But now that I reflect on it, many things are actually wrong, like the school incident, which has caused great damage to the school's reputation, and I am very immature when I think about it.
(Note: JK once hacked into the school administrator's mailbox system, searched for the final exam papers and wrote an article "How to get the final exam papers and modify the grades by hacking the teacher's mailbox", but JK himself did not take that exam.)
Geek Park: What did you think when you hacked into your school's exam mailbox?
JK:At the time, I didn't think the consequences would be serious. I thought the school would praise me if I didn't do well (laughs).
It's a matter of cognition. I don't think so now. At that time, I was quite self-centered and didn't think about it from the perspective of others. Even if you think from the perspective of others, if you lack understanding of other people's environment, the entire growth process, and the way of thinking, you cannot truly empathize and put yourself in their shoes.
Geek Park: What lesson did this incident give you?
JK:Don't dare to mess around. Rather, you know you can't cross the line. Especially in the past two years, the whole environment will also prompt you to be more cautious and not to mess around.
Geek Park: Sounds like a lot less joy?
JK:Happiness actually has something in common; there is a saying in the investment community that it is correct and non-consensus.You found an opportunity, it was really right, but not the part that everyone agreed on, and the point is that the opportunity is feasible. Anyone would be excited to find something like this. It's like you know what tomorrow's Mark Six numbers are, and no one knows.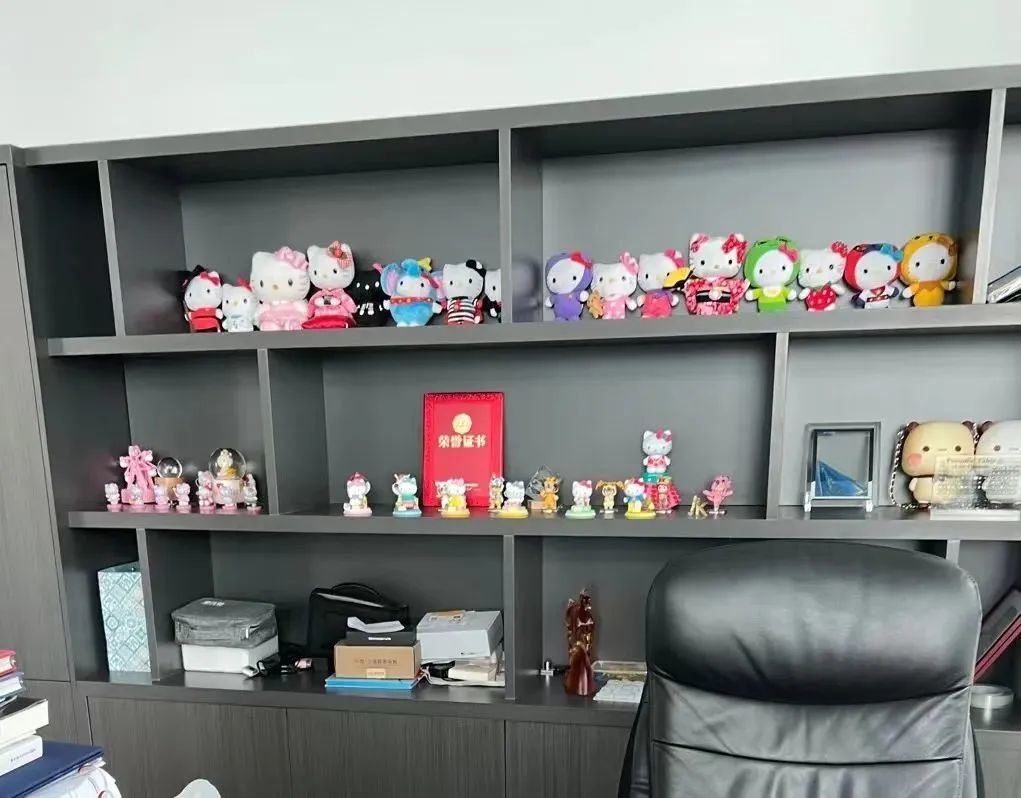 JK's office cabinets are full of his favorite cartoon IP Hello Kitty
Geek Park: The earliest photos I can find of you still have a very rebellious image of killing Matt on your head. In the following years, you have the feeling of a young man in suits and leather shoes. Are you different today from the previous two?
JK: I thought before that I used to have a lot of bold ideas, even outrageous ones. What a handsome thing you wanted to do back then, will you still do it now? My own inner voice has changed, why is there such a shift? A very important change, I now have a family, a company, employees, the founding team, investors, shareholders, and the expectations of all colleagues who work hard in the company.
Whether a person is brave or not has a lot to do with whether he has nothing. If I don't want to lose, all the choices are like this, as if I'm not the original me. I was very uncomfortable inside, I was very uncomfortable every time I wore a suit.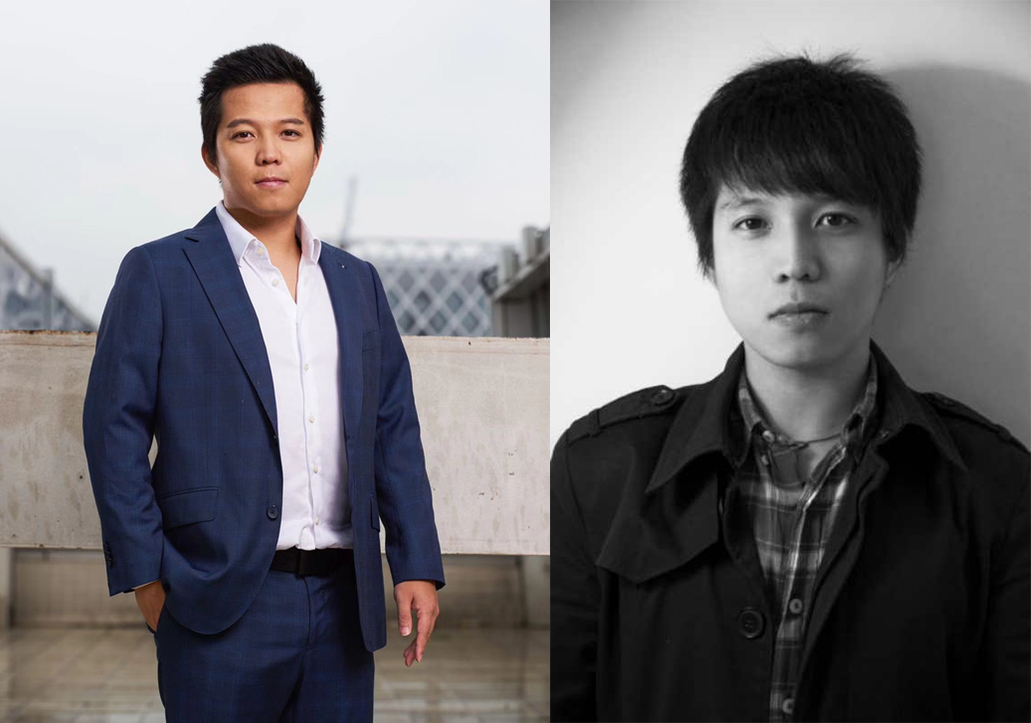 Geek Park: Why?
JK:Because the personality expressed when wearing a suit is not the real self. I don't want to lose, but I want to keep some of my character or something, so how do I choose? Just like our business, if you want to make money, but also want to do something long-term, how to balance it dynamically?
So in my time allocation, there will be a fixed part of the time spent on long-term products or technologies. The rest of the time is devoted to these urgent, important and profitable things.
Emotional balance, from my own personal point of view, there may be a lot of things that I can't say, and a lot of people who can't argue.
Geek Park: So who do you want to fight.
JK:Can't fight. I have a very delicate balance in my heart, expressed through the company's brand (what I want to express).
For example, we created the Think Bold Fund to encourage geeks to be bold and creative. Just because I personally can't do these things today, but I can do it in a different way (to support others), there is an illusion that I do it myself.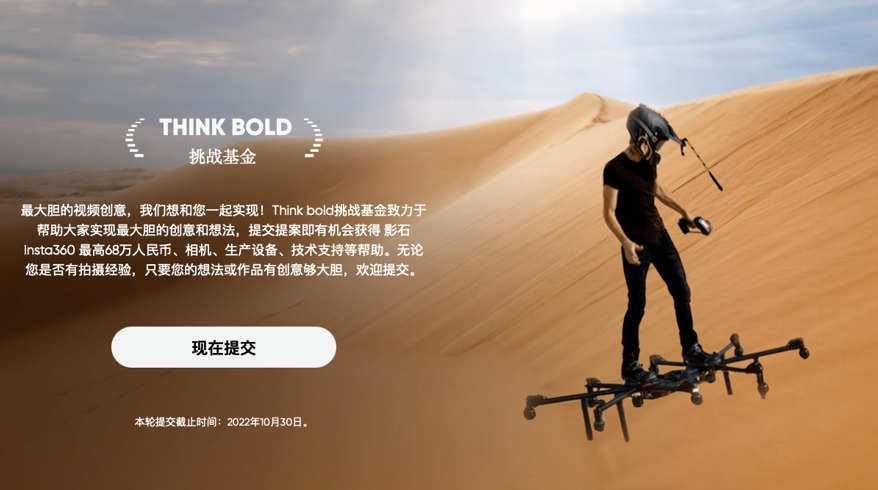 Geek Park: Do you heal yourself by dedicating part of your time to yourself (things you love)?
JK:Another example. This year we want to make a different Mid-autumn gift box. Mooncakes are distributed every year, and everyone can't finish them. Most of the young students in our company are still single and cannot go home. So I want to make a gift box with only moon cakes, the box will be made like a jade rabbit lantern, when you open it, the light will light up… Hey, don't say it, keep it a secret.
So this time I didn't just make decisions, I finished many details, it took me more than three hours, and I did it again (by myself).
Geek Park: Will you be scolded by your employees? Actually a chairman is doing these things.
JK:he(CEO) must be very unpleasant, but I said you don't care, I'll make it up. During the process, you should not ask for details. If you ask for details, the matter will not be fun and will develop in an uncontrollable direction.
Geek Park: So is this a kind of compensation for myself? I want to be a little bit more willful?
JK:Frankly yes.
Geek Park: Do you still emphasize fun?
JK:This is still emphasized. Have fun.
Geek Park: You recently launched a new ToB product. The camera for recording meetings is called Link. Suddenly, a serious meeting camera is released. It seems that it is no longer fun. Why do this business?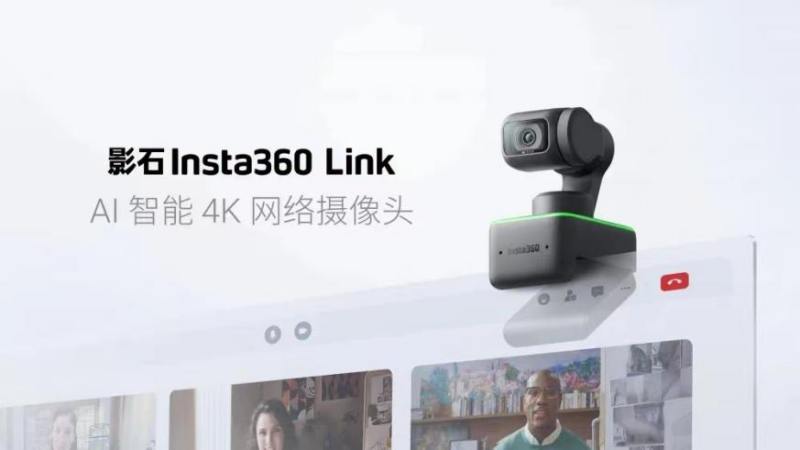 Kageishi Insta360 Link
JK:The background actually revolves around the image. First of all, this part of the market is very mature, and the pain points are obvious. We have good technology and product design to solve this part of the pain points. On the other hand, we can gain some capacity growth, such as ToB's sales capacity.
Of course, this is not entirely ToB, there will be some real ToB things in the future.
Another point, in fact, this (conference camera) includes any person's communication and connection. When will we be able to achieve real simulation, just like you don't have to run from Beijing, we can also get a very full communication or experience (through the Internet). I think the endgame will be there too.
Geek Park: Can Link do it?
JK:It's a staging product as we look for an endgame solution. But just as we tackled the plug-and-shoot problem back then, we had to take the first step to know what we didn't know. Taking the first step can help us correct the path along the way.
Geek Park: How do you allocate your time now?
JK:Generally speaking, because we manage many product lines, there will be many decision points, which cannot be delayed. I will stay on the front line and train some people to make decisions independently. The rest of the time is very little and will be spent on recruiting senior technical and product talent. In the future, I hope that the role and work in the production and research part can be released from me.
Geek Park: How to cultivate decision-making?
JK: If you do a review and introspection, the leader will say it first, and if you make a decision, the leader will say it last.
You can make your own decisions about some things, but you should let others say it first. If you judge his plan, then follow his plan, so that he will have positive feedback, and he will strengthen his own recognition of this part. Know, it will become his thing.
If I know it is wrong and the price is not very high, then I may also let him do it, because negative feedback will also form his cognition. But you've got to figure it out for him.
Geek Park: In your previous public speeches, you have mentioned the importance of fast many times. Do you still think so?
JK:Plan and then move. Not necessarily fast. As Lei Jun said before, don't cover up strategic laziness with tactical diligence. I think it makes sense.
Geek Park: You participated in the "Internet +" College Student Innovation and Entrepreneurship Competition in your second year of sophomore year. That year you were the runner-up and the third runner-up was ofo. Did you communicate with Dawei at that time?
JK:Added WeChat to take a group photo. But no other exchanges.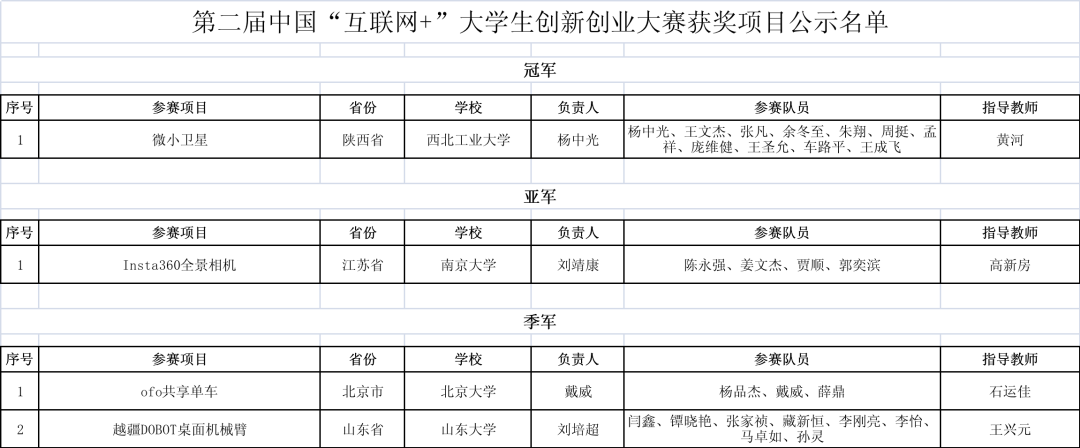 List of winners of the 2nd China "Internet +" College Students Innovation and Entrepreneurship Competition
Geek Park: How do you see the status of ofo in the future?
JK:The information obtained from the media may be fragmented, and it may not be possible to restore (the whole picture).
I must say, if I were him, I might not know more and do better than him at that age. If I were facing his situation now, it might be a little different.
I have also ridden Mobike and ofo before, but I haven't ridden a shared bicycle for a long time. Some time ago, I rode a shared bicycle from Meituan. I was surprised, and it was very Meituan. For example, for parking, if you park randomly, you will need to pay extra, and you have to move the car to a fixed area. Just such a step, the entire operating efficiency is completely different. If Meituan and the others hadn't experienced taking out food all the way down to efficiency, they might not be able to do it well.
Geek Park: Entrepreneurs born in the 1970s and 1980s are often talked about. Many of them have received market dividends and many have become entrepreneurs. As a post-90s entrepreneur, do you have anything to say?
JK:What I say depends on my perception, not necessarily objective. For technology entrepreneurship, if you are born in the 1990s, and you are still starting a business like me, you should cherish and seize the current opportunities more. Although our window opportunities are not as many as those born in the 1970s or 1980s, our cognitive starting point will generally be higher.
And in the context of going out to sea,In July, China's trade surplus has reached 100 billion knives. It is obvious to the naked eye that China's goods, services and even capital will still sweep the world. Here are our strengths, opportunities and some windows.
Geek Park: After ten years of entrepreneurship, what changes have you made?
JK:For the past 30 years I have mostly dealt with things. In the future, I want to try and manage (do it) to deal with people. because I realized,If you want to do something, you need not just talk about algorithms and engineering (just enough), but also need people and organizations, as well as appropriate social policies and regulatory environment.
What we did in the past did not depend on others very much, and we did not take other people's turf very much. But the next step may be different, because there is fierce competition in the category, and some even unscrupulous competition. In such an environment, how not to be hurt by the opponent and how to survive will probably occupy most of our energy.
Geek Park: I sense some unbearableness from you. On the road of future development, it may be completely different from the company's early youth status. Are you worried?
JK:I think your word is very accurate. I myself, including the company itself, are still in that juvenile state. When it comes to competition, I also know in my heart that it's not up to me, it's up to the environment. This is my worst fear. Because it's out of your hands.
Geek Park: Feels like a jumping soul is sealed in a body. So what is the happiest thing in recent years?
JK:Every year, I think of a big product idea, but I can't reveal what it is. This thought is enough to compensate for all the pain.
---
Easter eggs 🎉🎉: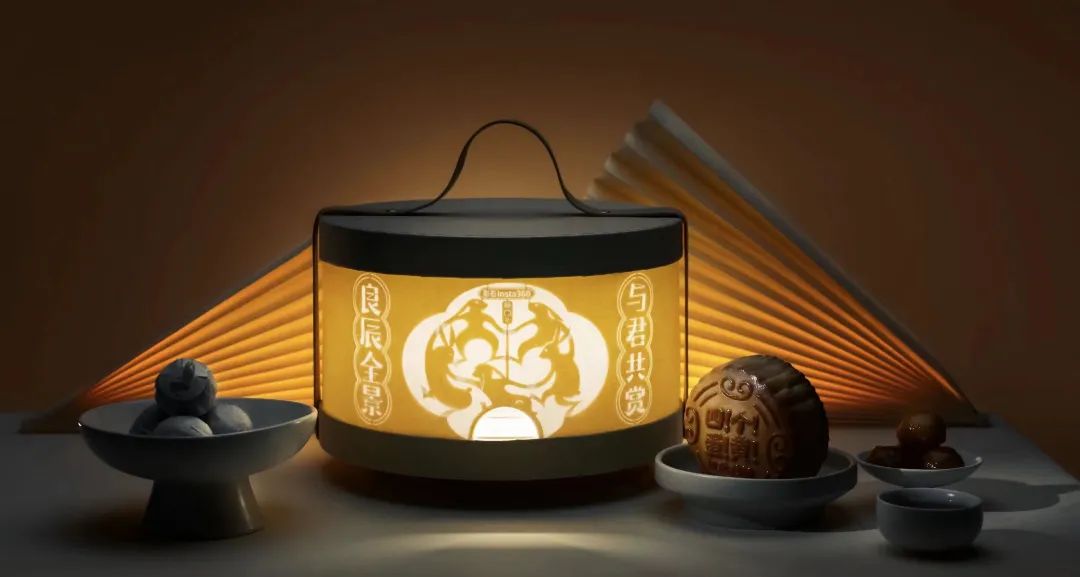 Shadow Stone Insta360 Mid-Autumn Festival Gift Box designed by Liu Jingkang