Google announces that it will be available to users worldwide from now on"My Ad Center"feature to help users display the types of ads on Google services such as YouTube, Google Search and Discover, etc., as well asBlock ads from sensitive categoriesand learn what information is used to personalize your ad experience.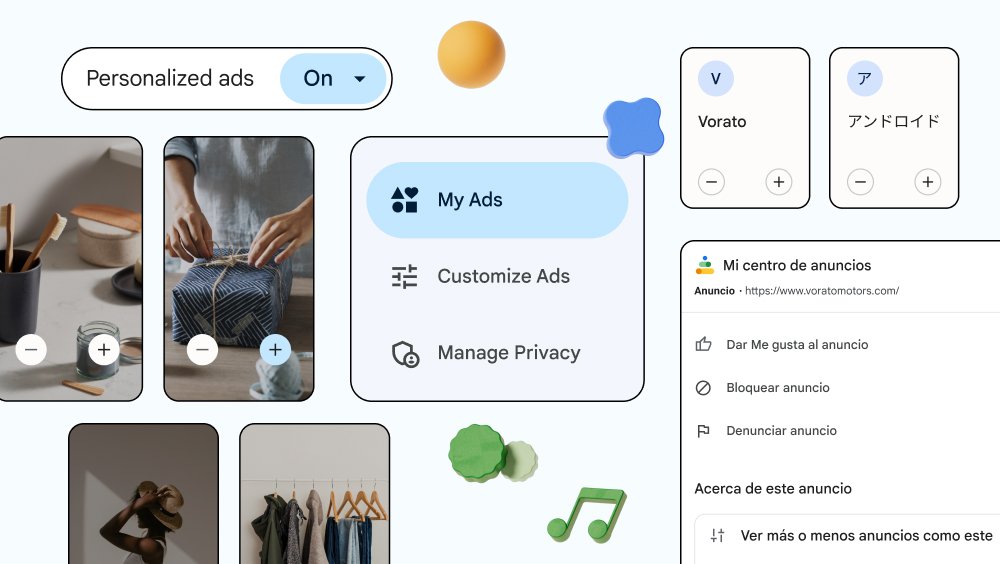 Jerry Dischler, vice president and general manager of Google Advertising, posted on the official blog that after logging in to Google, users can go directly to the "My Advertising Center" through advertisements on Google Search, YouTube and Google Discovery.Show more ads by choosing your favorite brands and themes to show fewer ads you don't like。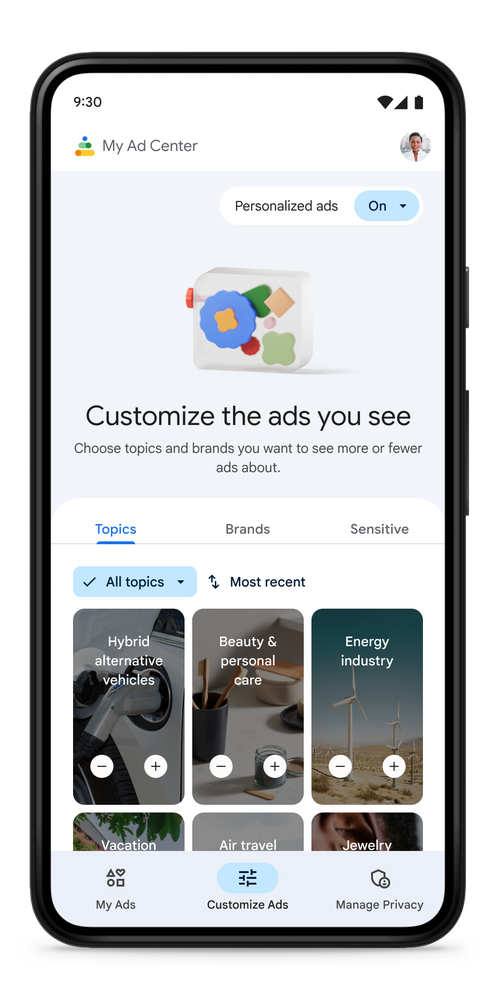 Jerry Dischler said that if a user spends several months searching for information about a recent beach vacation, and when he comes back from the trip, he no longer wants to see similar vacation advertisements. At this time, he only needs to click on the 3-dot icon menu next to the vacation advertisement. You can go to the "My Ad Center" and choose to reduce the display of these types of ads.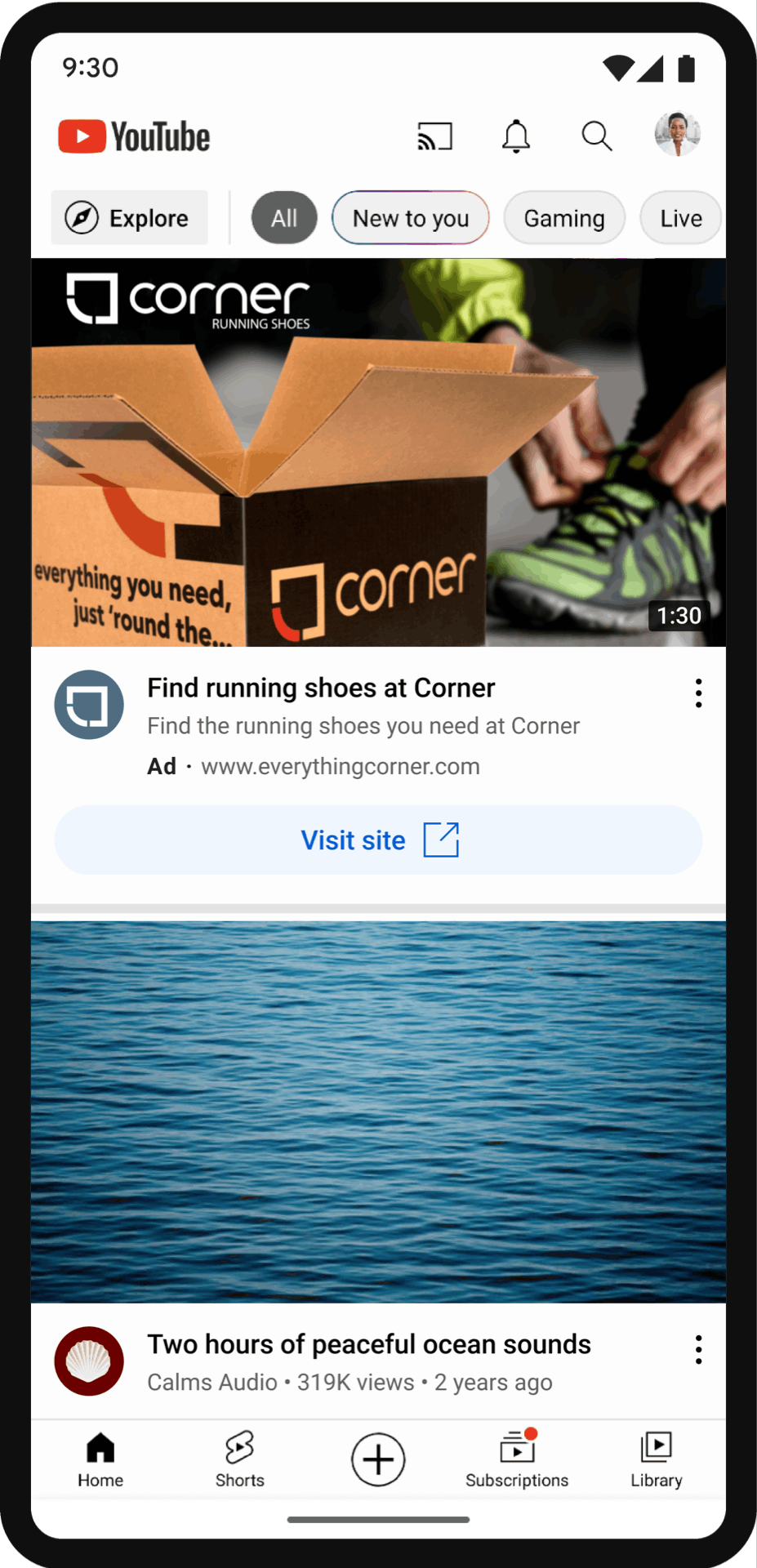 Users can also completely disable ad personalization in the "My Ads Center". It should be noted that even if the user chooses to stop showing personalized ads, the user will still see the ads, but may find them less interesting or less useful. This setting will always apply whenever the user is signed in to their Google Account.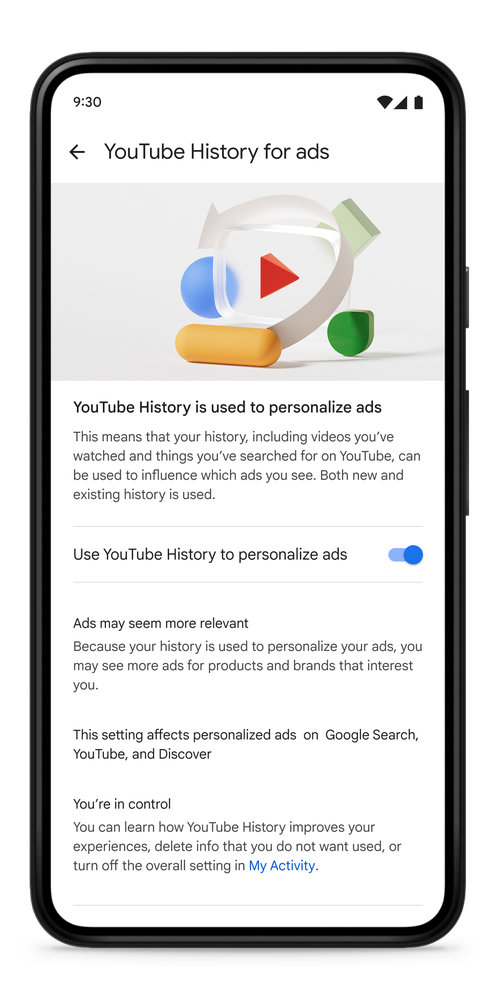 In addition, "My Ad Center" also allows users toChoose to limit the display of relevant ads on specific topicssuch as dating, weight loss, pregnancy, and parenting.
Jerry Dischler pointed out that in the past, if a user turned on YouTube's watch history, this feature was automatically used as a reference to display personalized ads. Now if users don't want YouTube's viewing history to be used to display personalized ads, they can simply turn off this feature in "My Ads Center", but it will not affect the News Feed to provide suggestions that meet users' needs.
Google is still rolling out My Ad Center gradually, and it is expected to take a few days to reach all users.For more details you canClick on My Ad Center
hereCheck. For more technical information, please continue to hold the Urban Tech Story version!
【source】