The largest price cut in the history of Alibaba Cloud: the price of core products has been cut across the board, with a maximum drop of 50%
On April 26, Alibaba Cloud announced the largest price cut in history. The price of core products was cut by 15% to 50% across the board, and the maximum drop of storage products was 50%. Zhang Yong, chairman and CEO of Alibaba Group and CEO of Alibaba Cloud Intelligence Group, said that Alibaba Cloud is committed to "making computing power more inclusive". Use cloud cost to expand the market space of cloud.
Among the products that Alibaba Cloud has reduced prices this time, the price of elastic computing 7th generation instances and Yitian instances has been reduced by up to 20%, storage OSS deep cold archive is 50% lower than the previous lowest price, network load balancing SLB and NAT gateway are reduced by 15%, database RDS The Yitian version has a price reduction of up to 40%, video cloud and CDN price reductions of up to 20%, and secure web application firewall price reductions of up to 30%. The price adjustment will take effect on May 7. (Source: China Electronics News)

ChatGPT is coming to an enterprise version that will let users choose whether conversations are used for training
OpenAI said that it is studying the launch of a new enterprise version of ChatGPT subscription service, mainly for professionals who want more control over their data and enterprises seeking to manage end users. "We plan to launch an enterprise version in the coming months," OpenAI describes the subscription as "for professionals who need more control over their data, as well as businesses looking to manage their end users."
In addition, ChatGPT has added some new features to allow users to better protect their privacy. Users can choose to turn off "chat history and training" in the settings of ChatGPT, and export their own data. OpenAI will still save the user's chat history for 30 days to ensure that users will not abuse its system. However, OpenAI will not use this data to further train its models. (Source: Network Synthesis)
After EU, U.S., U.K. regulators block Microsoft's takeover of Blizzard
Britain's Competition and Markets Authority (CMA) blocked Microsoft's bid for Activision Blizzard on Wednesday. This is a major blow to Microsoft, which has been trying to convince British authorities that the deal will promote competition in the market. Microsoft said it plans to appeal the ruling. Activision Blizzard plans to support Microsoft's appeal against the UK's Competition and Markets Authority (CMA).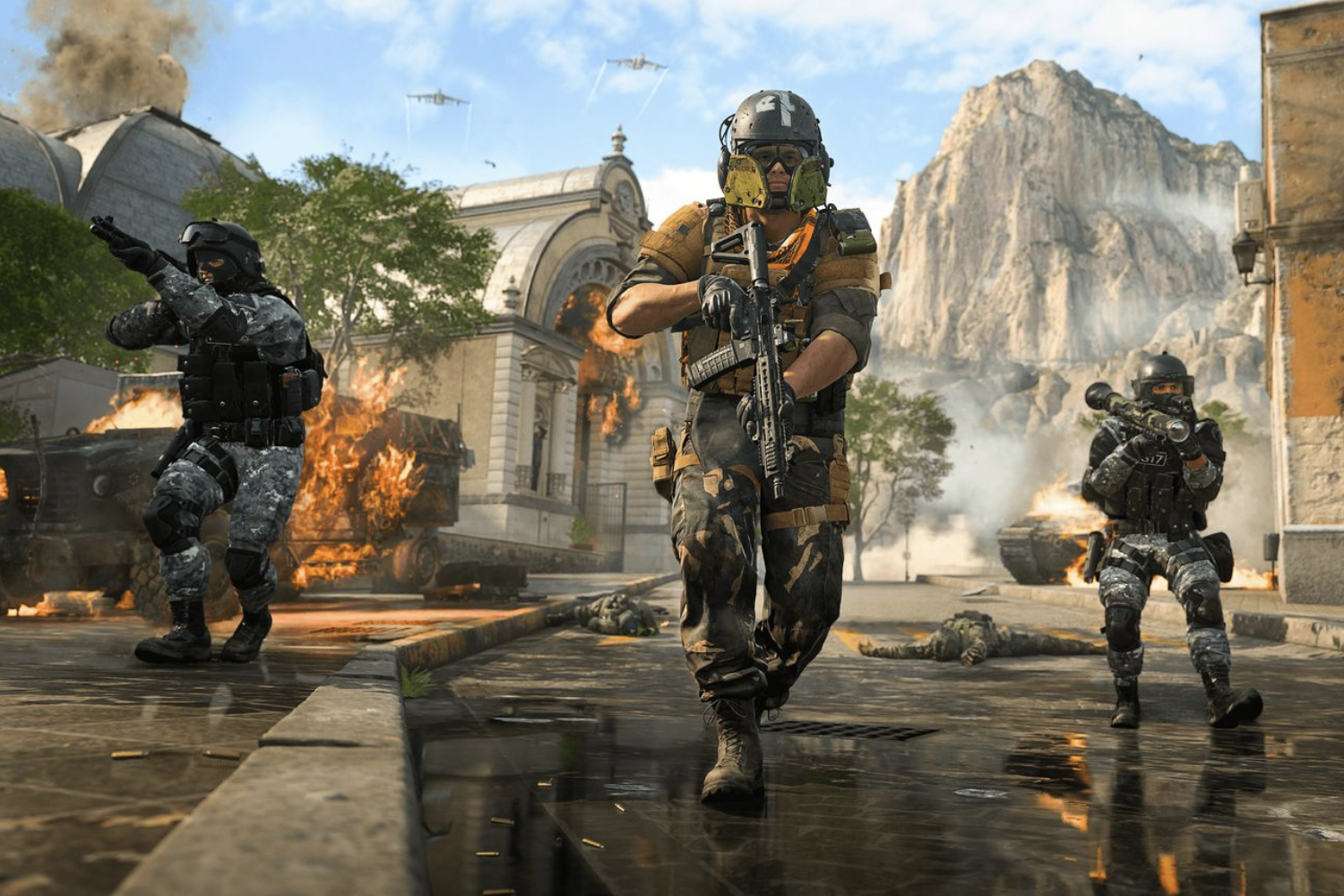 The CMA said the deal raised concerns about competition in the nascent cloud gaming market. The CMA had previously expressed concern that the deal would affect market competition in the gaming console industry, but dismissed such concerns in its preliminary decision in March. The CMA believes that Microsoft may make Activision's games exclusive to its cloud gaming platform Xbox Game Pass, cutting off Activision's distribution of games to other major cloud gaming platforms.
The CMA said in a press release: "Just as the cloud gaming industry is beginning to grow rapidly, allowing Microsoft to occupy such a powerful position could undermine innovation, which is critical to the development of the industry." (Source: Odaily Planet Daily)
SpaceX Starship halts launch, FAA investigates
The US Federal Aviation Administration (FAA) suspended the SpaceX Starship and Super Heavy projects because the Starship exploded shortly after launch on April 20, and the FAA will investigate the accident.
An anomaly during ascent caused the rocket to explode, the FAA said. SpaceX cannot launch again until the FAA determines that the rocket will not negatively impact the public. Generally speaking, in the event of a similar catastrophic accident, the FAA will suspend the launch and investigate according to standard operation.
Although the starship explosion did not cause casualties or property damage, the accident caused damage to the launch pad, threw cement dust into the air, and spread to surrounding towns. (Source: Sina Finance)
It is reported that Apple released the first MR headset in June, and Foxconn GIS is responsible for the most difficult lens fitting business
According to Economic Daily News, Apple's first mixed reality (MR) headset is in the "final push" and "supply chain delivery" phase.
According to supply chain sources, in addition to Luxshare Precision and Yangming Optics, GIS, a subsidiary of Foxconn, has also been selected into Apple's head-mounted display supply chain, responsible for providing lens fitting business.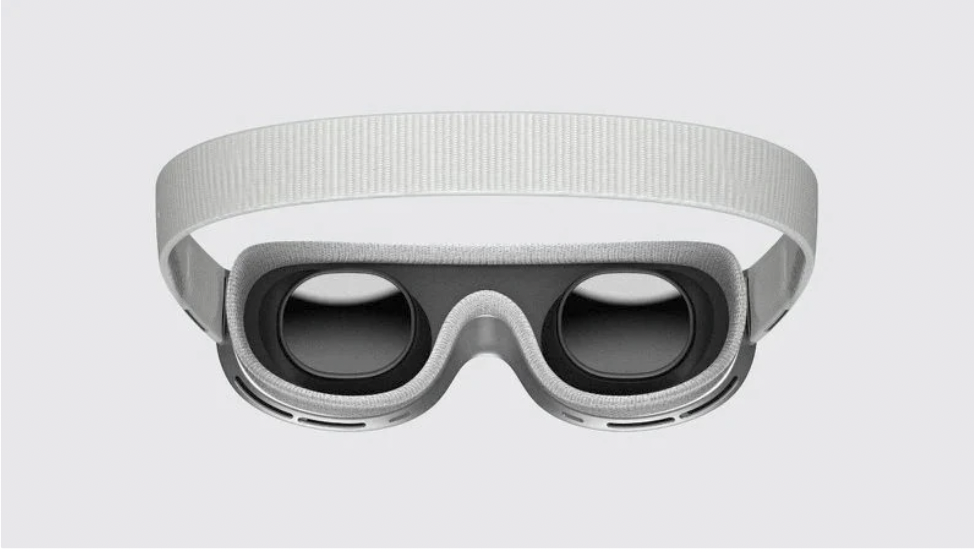 It is reported that Foxconn has mobilized the production capacity of GIS to fully "sprint" to meet the demand for headsets. In this regard, supply chain industry insiders believe that Apple will announce this headset at the WWDC 2023 Developers Conference held in June, and it will be distributed and sold later.
In the production process of Apple's MR headset, the lens fitting business is the most difficult. Apple delivered the business to the GIS factory in Chengdu, China. After the lamination was completed, it was directly sent to Luxshare for final assembly. (Source: IT House)

Five departments issued a document requesting to do a good job in the standardized management of the online car-hailing aggregation platform
In order to standardize the management of online car-hailing aggregation platforms, the General Office of the Ministry of Transport, the General Office of the Ministry of Industry and Information Technology, the General Office of the Ministry of Public Security, the General Office of the State Administration for Market Regulation, and the Secretary Bureau of the State Internet Information Office have recently issued guidelines on how to do a good job in online car-hailing. Notice on the work related to the standardized management of the car aggregation platform.
The notice requires all localities to strengthen the supervision of online car-hailing aggregation platforms, not to connect to platforms that have not obtained the local online car-hailing business license, and to display the company name, business license and other information of the cooperation platform in a prominent position. Online car-hailing aggregation platforms and cooperation platform companies should truthfully provide passengers with basic information on vehicles and drivers, and handle complaints in a timely manner. Platforms that violate laws and regulations must be publicly exposed.
The notice also requires that effective measures be taken to prevent personal information from being leaked, damaged, or lost. Industry insiders believe that online car-hailing aggregation platforms only provide information services and should bear different responsibilities from platforms that directly provide passenger transport services. (Source: Xinhua News Agency)
Meta's net profit of US$5.7 billion in the first quarter fell 24% year-on-year, poaching Microsoft chip executives
Facebook parent company Meta (NASDAQ: META) today released its financial results for the first quarter of fiscal 2023 ending March 31. The financial report shows that Meta's total revenue in the first quarter was US$28.645 billion, an increase of 3% from US$27.908 billion in the same period last year; The business had an operating loss of $3.992 billion.
Meta's revenue in the first quarter unexpectedly achieved year-on-year growth, reversing the decline in the first three quarters, and its outlook for the second quarter was also better than expected, driving its stock price to surge more than 11% in after-hours trading.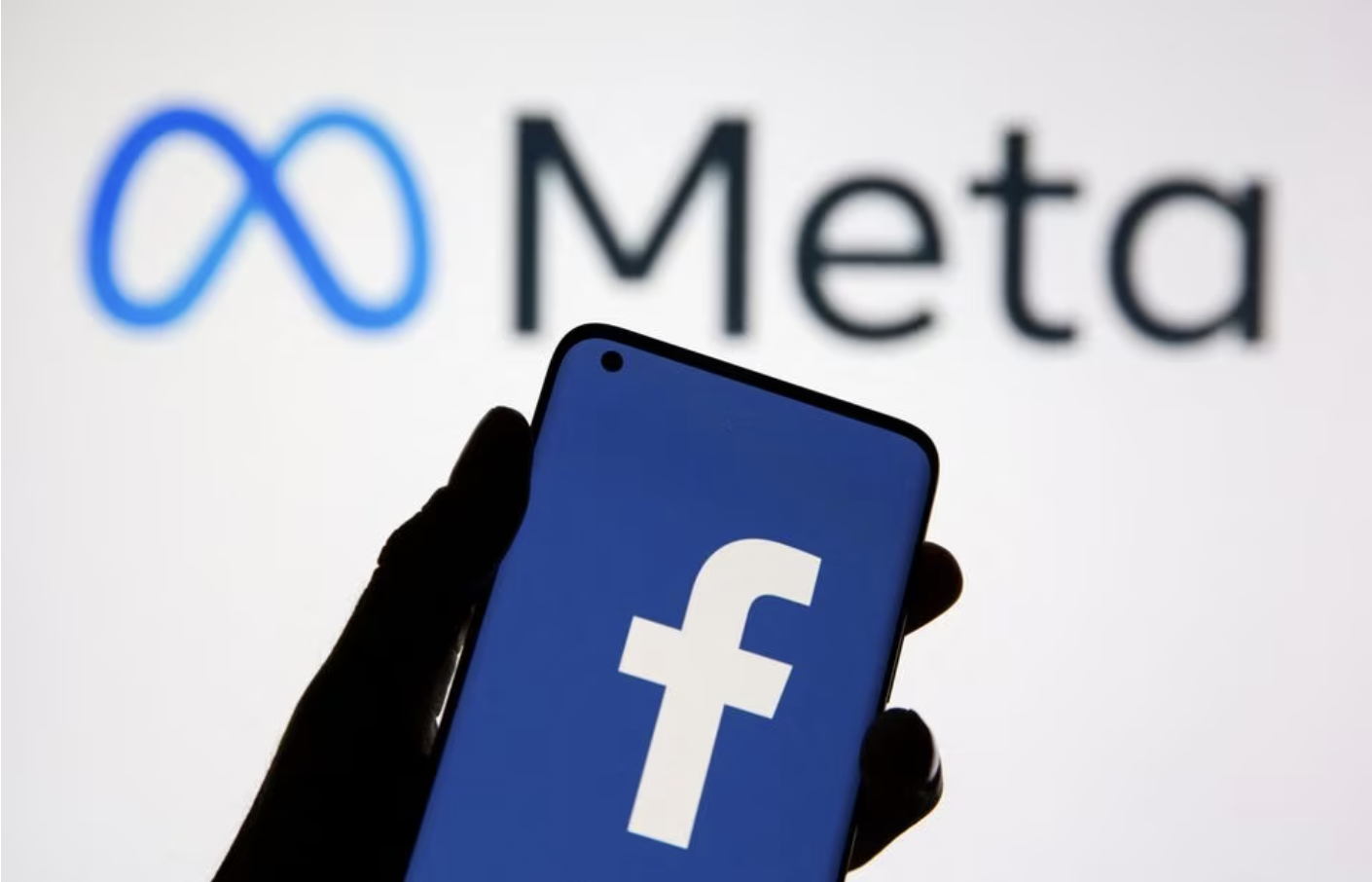 According to Theinformation, Meta Platforms recently poached a chip executive from Microsoft to lead its efforts to develop custom chips for hardware devices. The executive, Jean Boufarhat, currently Microsoft's vice president of silicon engineering, will join Meta Platforms' Facebook Agile Silicon Team (FAST), succeeding Ofer Shacham. (Source: Sina Technology, IT Home)
Naspers, a major shareholder of Tencent, reduced its holdings by nearly 790,000 shares, and its shareholding ratio fell below 26%
After reducing its shareholding several times in the second half of last year and its shareholding ratio continued to decrease, Naspers, a major shareholder of Tencent, is still reducing its holdings of the company's stock, and on Tuesday local time, it reduced its holding of nearly 790,000 shares.
Both Naspers and its non-wholly owned subsidiary Prosus announced on their official website on Tuesday local time that Prosus reduced its holdings of 789,600 Tencent shares on the same day, reducing its shareholding ratio to 25.99%.
Judging from the news announced on the official website of Naspers and Prosus, Prosus reduced its shareholding in Tencent in order to continue stock repurchases. From April 17 to 21, Prosus has purchased 566,392 shares of Naspers.
Judging from the information disclosed, the reduction of 789,600 shares on Tuesday is not the first time that Prosus has reduced its holdings of Tencent's stock this year, but it is their first disclosure this year. According to Tencent's annual report for 2022, Naspers' shareholding in Tencent has dropped by nearly 1 percentage point in less than four months. (Source: Techweb)
JD.com's 3.1 billion yuan Beijing land acquisition planning map exposed: staff apartments, kindergartens, and commercial streets are fully furnished
According to the news released by the Beijing Planning Commission in February this year, the Yizhuang New City plot in the Beijing Economic and Technological Development Zone was won by "Beijing Yuexin Real Estate Development Co., Ltd.", a wholly-owned subsidiary of JD.com, with a transaction price of 3.112 billion yuan. 15988 yuan / square meter.
In addition to the commercial land, the land parcel also contains a residential land parcel. According to the latest planning map circulated on the Internet, the plot is planned to be built with multiple employee apartments, a kindergarten, a commercial street and an underground parking lot. Many people in the industry speculate that JD.com's move may be to build housing for employees.
According to previous reports, in November last year, Liu Qiangdong issued an open letter to all employees, mentioning that "the group will spend 10 billion yuan to set up a "housing security fund" for all grassroots employees of the group, including all Debang brothers, to provide grassroots employees Provide interest-free loans for home purchases." And on January 17 this year, JD.com once again issued a New Year congratulatory letter to employees. The letter disclosed that JD.com had added 280,000 new employees in the past three years due to the epidemic, bringing the total number of employees to more than 540,000. JD.com also stated that allowing employees who work hard for the company to live a more dignified work and life is better than commercial success. (Source: IT House)

WeChat applets and video accounts open to digital renminbi payments
From now on, WeChat users can activate "WeChat Pay" under the wallet fast payment function in the digital RMB APP, and digital RMB payment will be gradually opened in merchants in scenarios such as WeChat applets and video accounts.
After the user opens the digital renminbi wallet of any operating organization through the digital renminbi app, it can be pushed to WeChat Pay through the digital renminbi wallet fast payment function, and can use digital renminbi transactions in merchants that support digital renminbi in scenarios such as WeChat applets and video accounts. It is understood that in the next step, WeChat will gradually open the connection between other scenarios and digital RMB. (Source: Daily Economic News)

Retail vs. Wall Street Movie Adaptation Coming in October
At the beginning of 2021, as a large number of retail investors gathered on the well-known forum Reddit and collectively bought the stock of GameStop, the company's stock price soared by more than 2000%, triggering a series of short squeezes, which caused some Wall Street hedge funds to be harvested.
In this legendary event, Melvin Capital eventually lost billions of dollars by shorting the game station. At the same time, the US Securities Regulatory Commission and Robinhood and other brokerage platforms once restricted the purchase of stocks, resulting in this "retail investor war on Wall Street". The play was pressed the stop button alive.
In early 2021, best-selling author Ben Mezrich (Ben Mezrich) wrote the non-fiction work "Anti-Social Networking: GameStop Short Squeeze and the Amateur Rabble Who Beat Wall Street" based on this incident, and Sony Pictures later released it according to the report. The novel was adapted into the film Dumb Money.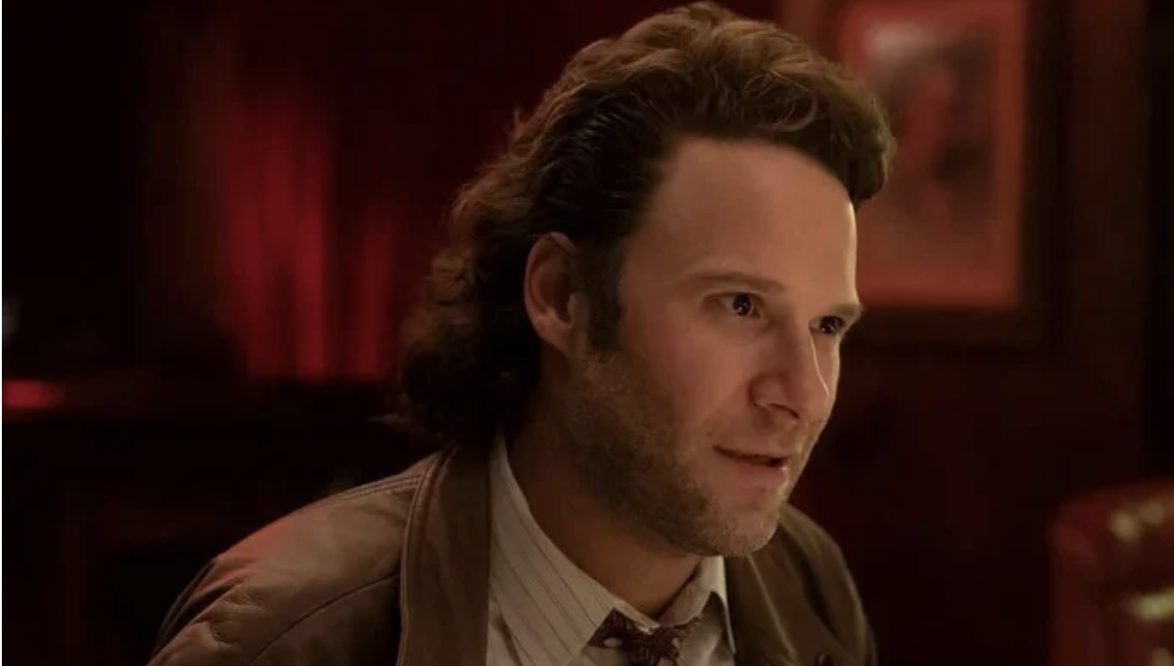 The movie "Silly Money" is expected to be officially released in October this year. According to the trailer, the film will revolve around Melvin Capital Chief Investment Officer Gabe Plotkin, played by comedian Seth Rogen. (Source: Financial Associated Press)