In the first quarter, global mobile phone shipments fell by 13% year-on-year, and only Apple achieved year-on-year growth
According to the latest report from market research firm Canalys, global smartphone shipments in the first quarter of 2023 will drop by 13% year-on-year to 270 million units. Although the difference in shipments between the first quarter of 2022 and the first quarter of 2023 is still relatively obvious, the decline in demand has begun to level off.
Canalys predicts a slight decline in the market in 2023. By mid-year, shipments will stabilize around 2022 levels. The decline in shipments will improve soon, but this is mainly due to the sharper comparison between 2022 and 2023. The smartphone market is expected to pick up momentum in the second half of the year as channel inventory reaches healthier levels. (Source: 36 Krypton)

Huawei released its operating results for the first quarter: sales revenue was 132.1 billion, a year-on-year increase of 0.8%
On April 28, Huawei released its operating results for the first quarter of 2023, achieving sales revenue of 132.1 billion yuan, a year-on-year increase of 0.8%, and a net profit margin of 2.3%.
Huawei stated that the overall operating results are in line with expectations, and the company continues to increase investment in research and development to maintain continuous innovation capabilities for the future, create value for customers, partners, and society, and achieve quality development.
On March 31 this year, Huawei released its 2022 annual report. The report shows that Huawei's overall operations are stable, with global sales revenue of 642.3 billion yuan and net profit of 35.6 billion yuan. Huawei continues to increase R&D investment. In 2022, R&D investment will reach 161.5 billion yuan, accounting for 25.1% of the annual revenue. The cumulative R&D expenses invested in ten years will exceed 977.3 billion yuan. (Source: China Business News)
OpenAI: ChatGPT resumes use in Italy
On April 29th, according to CGTN reports, an OpenAI spokesperson said a few days ago that ChatGPT has resumed use in Italy.

Earlier, Italy said it would temporarily ban ChatGPT from operating in its territory based on the European Union's General Data Protection Regulation (GDPR) law.
Subsequently, OpenAI submitted a remedy in Italy for the ChatGPT ban, promising to handle user data more transparently.
OpenAI was asked to inform Italian users of the "method and logic" behind processing the data needed to run ChatGPT.
Garante said OpenAI should also allow non-users to object to the processing of their personal data to run its algorithms "in a simple and accessible way." It also gave the company until the end of September to roll out an age verification system that would exclude users under 13 from accessing it. (Source: IT House)
Microsoft and European cloud game manufacturers sign ten-year cooperation agreement
Microsoft has been signing on-premises deals to offer its games to third-party cloud gaming solutions as it tries to appease regulators over the Activision-Blizzard deal. While the UK's Competition and Markets Authority rejected the $69 billion deal earlier this week over cloud gaming concerns, Microsoft is continuing to push its new cloud partnership.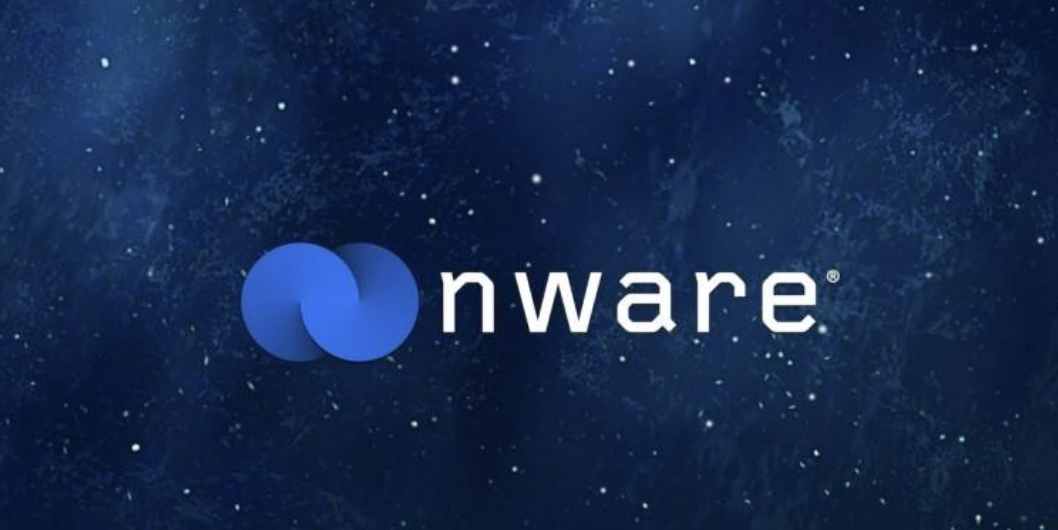 Microsoft President Brad Smith announced today that he has signed a 10-year agreement with European cloud gaming platform Nware. The deal gives Nware's customers access to PC games developed by Xbox Studios, as well as titles from Activision Blizzard, if the acquisition goes through after appeal. (Source: cnBeta)

Ministry of Industry and Information Technology: Internet companies' profits increased by 55.2% in the first quarter
The Ministry of Industry and Information Technology released the operation status of the Internet and related service industries in the first quarter of 2023. In the first quarter, my country's Internet and related service enterprises above designated size completed Internet business revenue of 302 billion yuan, a year-on-year increase of 1.6%.
The operating costs of Internet enterprises above designated size in my country increased by 5% year-on-year, and the growth rate was 4.3 percentage points higher than that in January-February. Realized a total profit of 28.28 billion yuan, a year-on-year increase of 55.2%. (Source: Securities Times)
Microsoft will no longer make Microsoft-branded PC accessories
On April 28, Microsoft announced that it would no longer produce and sell Microsoft-branded computer accessories, including mice, keyboards and cameras. This means that Microsoft-branded computer accessories will be withdrawn from the market, ending a nearly 40-year history. Microsoft said that in the future, it will focus on Surface-branded computer accessories, including mice, keyboards, pens, docking stations, adaptive accessories, and more.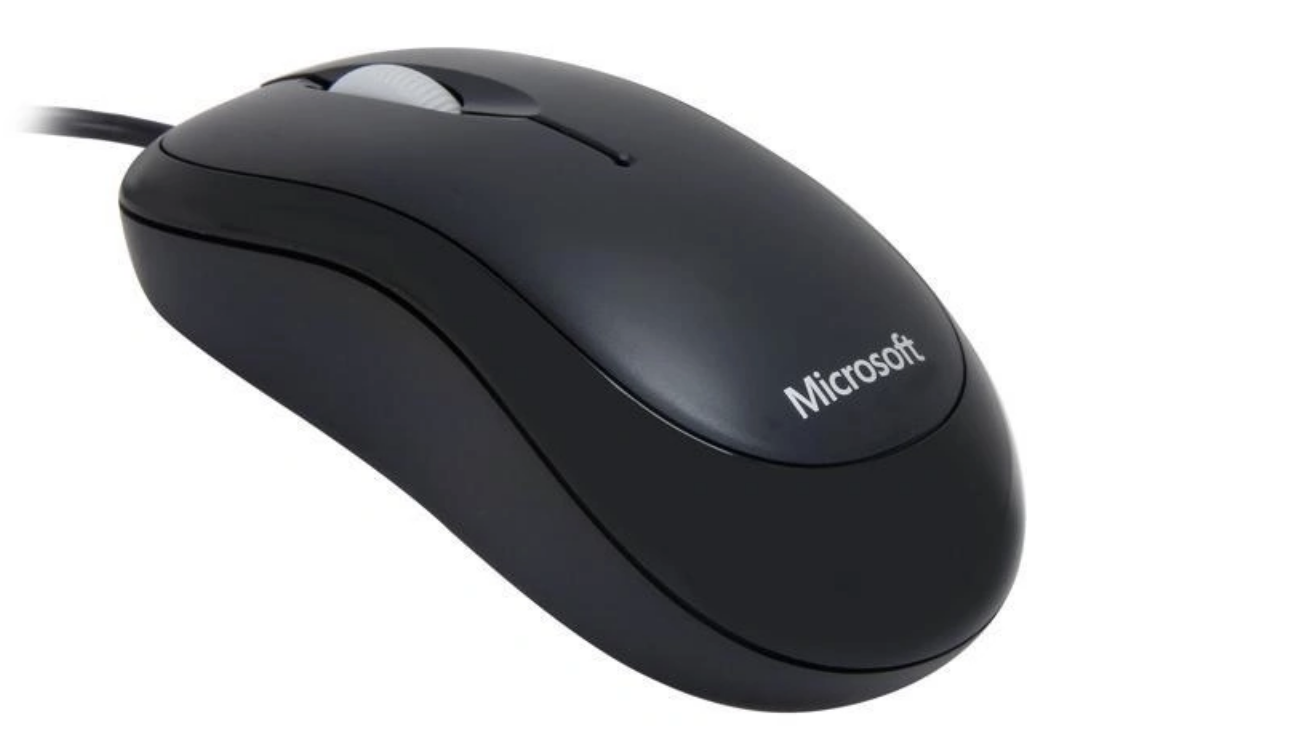 Microsoft said that the Surface brand will become the new main force of its computer accessories business, and that Microsoft-branded computer accessories will stop selling after the inventory is depleted. This also means that users who want to buy Microsoft-branded computer accessories must hurry up. For those who prefer Microsoft-branded computer accessories, this may be no small bummer. (Source: IT House)
National Film Administration: It is strictly forbidden to create false transactions, falsely report and conceal sales revenue
The National Film Administration issued a notice on doing a good job in movie theater safety during the "May 1st" period in 2023. The notice requires that it is strictly forbidden to create false transactions, falsely report and conceal sales revenue. The specific notice is as follows:
The "May 1st" International Labor Day in 2023 is approaching, and a batch of films will be screened in cinemas across the country. During the festival, cinemas will be crowded with people, and the pressure on work safety will increase. In order to coordinate and do a good job in related work, the relevant matters are hereby notified as follows.
1. Strictly grasp the safety production work; 2. Strengthen operation and management in accordance with laws and regulations; 3. Effectively guarantee the service quality of theaters; (Source: National Film Administration website)

BYD Destroyer 05 Champion Edition launched
The BYD Destroyer 05 Champion Edition was launched on April 28. The new car launched a total of 5 configurations, with a price range of 101,800 to 148,800 yuan. It has been upgraded in appearance, color matching, interior details, comfort and technology configuration. There are three pure electric cruising range models to choose from.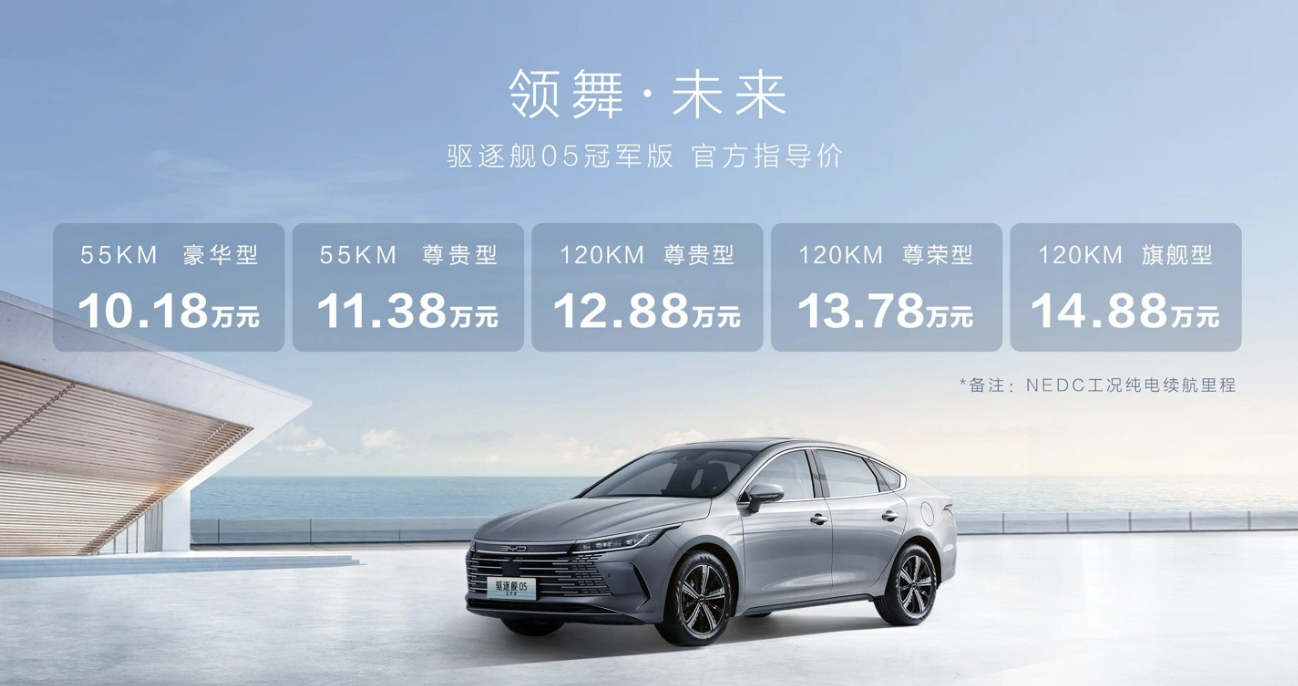 Destroyer 05 Champion Edition continues the design concept of "Ocean Aesthetics" exclusive to Haiyang.com, and adds a body color of inkstone blue.
In terms of interior, the color of the seats, steering wheel stitching and air-conditioning trim strips of the 120km model has been upgraded to a glazed jade blue color scheme, and the steering wheel and center control panel are also made of matte materials.
The new car is equipped with DiLink intelligent network connection system as standard, and adopts DM-i super hybrid technology, which can provide 55km and 120km pure electric cruising range (NEDC working condition). (Source: IT House)
Microsoft confirms: Windows 10 22H2 is the final version of Windows 10
Microsoft has confirmed that Windows 10 22H2 will be the last feature update for the Windows 10 operating system. Windows 10 22H2 launches in October 2022 and begins broad deployment on November 18, 2022.
All editions of Windows 10 22H2 (Home, Pro, Enterprise, Education, Pro Education, Workstation Pro, and IoT Enterprise) will end support on October 14, 2025.
Jason Leznek, principal product manager for Windows Servicing and Delivery at Microsoft, said: "The current version 22H2 will be the last version of Windows 10, and all versions will continue to receive monthly security updates until that date (October 14, 2025). We It is strongly recommended that you switch to Windows 11 now, as there will not be any other Windows 10 feature updates. (Source: IT House)
It is reported that Apple will release the largest iPad in history next year: equipped with M3 Pro chip
On April 28, according to foreign media reports, the whistleblower said that Apple will release a 14.1-inch iPad equipped with an M3 Pro chip in 2024. The 14.1-inch iPad will be the largest iPad to date, surpassing the current 12.9-inch iPad. iPad Pro.
For years, there have been rumors that future iPads will be larger than the current 12.9-inch model, but Apple has never announced anything.
As early as 2021, well-known Apple analyst Mark Gurman mentioned a 14-inch to 15-inch iPad. In October 2022, he said that a larger iPad could be launched in the next year or two.
In addition, display supply chain analyst Ross Young (Ross Young) also said in June 2022 that Apple is developing a 14.1-inch iPad Pro model, which will not be released until 2023. (Source: TechWeb)

Scientists Use NASA Satellite Data to Protect Corals in Belize
Using two decades of NASA satellite measurements stored in the cloud, scientists recently assessed the vulnerability of Belize's famous coral reefs to bleaching and collapse.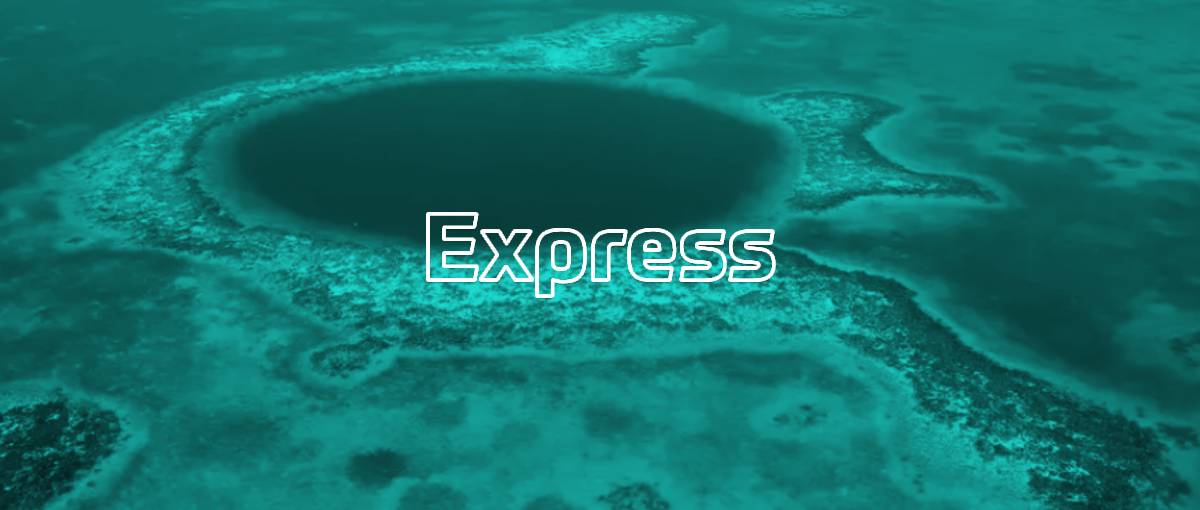 The findings could help management authorities protect coral reefs from human impacts such as development, overfishing, pollution and climate change.
In a study published in the journal Frontiers in Remote Sensing, scientists ranked 24 marine protected areas off the coast of Belize based on the risk corals face from turbid water and rising temperatures.
The study also outlines how researchers at NASA's Jet Propulsion Laboratory in Southern California and colleagues in Belize used free cloud data on Google Earth Engine in their analysis. (Source: cnBeta)