Musk reportedly interested in £4.5bn bid for Manchester United
Tesla CEO Elon Musk is interested in buying football club Manchester United for £4.5bn,media reported. According to sources, Musk is believed to be monitoring the situation closely and wants to know if there are opportunities at Old Trafford he should not miss.
It is worth mentioning that in August last year, Musk posted that he was buying Manchester United, but then said he was just joking. According to reports, Friday is the deadline for bidding, and other contenders are expected, including a Qatari consortium and Britain's richest man Jim Ratcliffe. (Source: China New Finance and Economics)

Google's self-developed data center chip has made progress in mass production in the second half of next year
According to foreign media reports, people familiar with the matter said that Google has made progress in developing data center chips, which means that the company may start using new chips in 2025, as the company seeks to beat its rival Amazon Web Services (AWS). key efforts.
According to foreign media reports, Google's server chip design team is currently developing two ARM-based 5nm server chips. Among them, Maple is based on an existing design of chip maker Marvell Technology, which has just completed the design and has been handed over to TSMC for trial production, while Cypress is an in-house design developed by the team in Israel.
Foreign media reported that Google's custom server chips are expected to be mass-produced in the second half of 2024 and deployed in data centers as early as 2025. (Source: TechWeb)
Xiaomi is close to obtaining the production qualification of new energy vehicles
Recently, two people familiar with the automotive industry confirmed that Xiaomi is close to obtaining the qualification to produce new energy vehicles. But they also said that Xiaomi's car-making qualifications may still change before the final qualification is awarded. According to public information, the Xiaomi Automobile Factory project is located in Yizhuang Economic Development Zone, Beijing, and will be constructed in two phases. The first phase of the factory has started construction in April 2021 and is expected to be completed in June 2023.
Since 2017, relevant state departments have tightened the application and review of new energy vehicle production qualifications. The new car-making forces have also "curved" to solve the production problem. NIO is an OEM through JAC, and Lifan is the acquisition of Lifan. (Source: Financial Associated Press)

In 2022, the global game market will decline by 7% year-on-year
Recently, the "2022 China Game Going Overseas Situation Report" released by the China Audiovisual and Digital Publishing Association shows that the global game market size in 2022 will be approximately RMB 1,110.76 billion, a year-on-year decrease of 6.96%. Among them, the global mobile game market size is about 594.519 billion yuan, a year-on-year decrease of 10.26%.
At the same time, the actual sales revenue of China's self-developed games in overseas markets has also declined slightly. In 2022, the actual sales revenue of China's self-developed games in overseas markets will be US$17.346 billion, a year-on-year decrease of 3.7%, the first decline since 2018.
According to the report, in 2022, the overseas game revenue of Chinese mobile games will mainly be concentrated in the United States, Japan, South Korea, Germany and other countries, of which the United States, Japan and South Korea account for the highest proportion, 32.31%, 17.12% and 6.97% respectively. (Source: TechWeb)
Jidu Motors officially announced that it will integrate Wenxinyiyan ChatGPT technology for the first time on the car
On February 14th, Xia Yiping, CEO of Jidu Automobile, announced at the launch meeting of the Sanlitun Experience Center that the Jidu Automobile robot will integrate the comprehensive capabilities of Baidu Wenxin Yiyan to create the world's first large-scale artificial intelligence for smart car scenarios Interactive experience.
It is worth mentioning that this Wenxin Yiyan boarding is also the first time that ChatGPT-like technology has been applied to smart car products in the world.
Jidu Automobile said that the introduction of Wenxin Yiyan technology will further enhance the natural communication ability of automotive robot products and bring users a subversive digital experience of human-computer interaction. (Source: Geek Park)
Kuaishou responds to the rumor of "Su Hua's latest venture or chip": Seriously untrue
Recently, a self-media posted an article saying, "Leaving Kuaishou for 500 days, Su Hua's latest venture is a chip." In response, Kuaishou responded that it was seriously untrue. According to public information, Su Hua, the chairman of Kuaishou Technology, holds 9.87% of the total share capital of Kuaishou Technology, owns 38.08% of the voting rights, and is the controlling shareholder of the company.
According to public information, before founding Kuaishou, Su Hua was responsible for the research and development of search and recommendation algorithms, system architecture and other back-end technologies in leading Internet companies such as Google and Baidu. Worked as Phoenix Nest System Architect at Baidu. Kuaishou is Su Hua's third venture.
On October 29, 2021, Kuaishou issued an announcement stating that from now on, the two co-founders of Kuaishou will adjust the division of labor, with Su Hua as the chairman and Cheng Yixiao as the CEO. (Source: 36 Krypton)

Samsung Galaxy S23 series national version released, price starts at 5199 yuan
On February 14, Samsung released a new generation of flagship mobile phones in China – the Samsung Galaxy S23 series, which raised the performance and image of the mobile phone to a new level. The whole series is equipped with the second-generation Snapdragon 8 mobile platform (for Galaxy), At the same time, the ultra-large Samsung Galaxy S23 Ultra is also equipped with a main camera with a 200-megapixel sensor.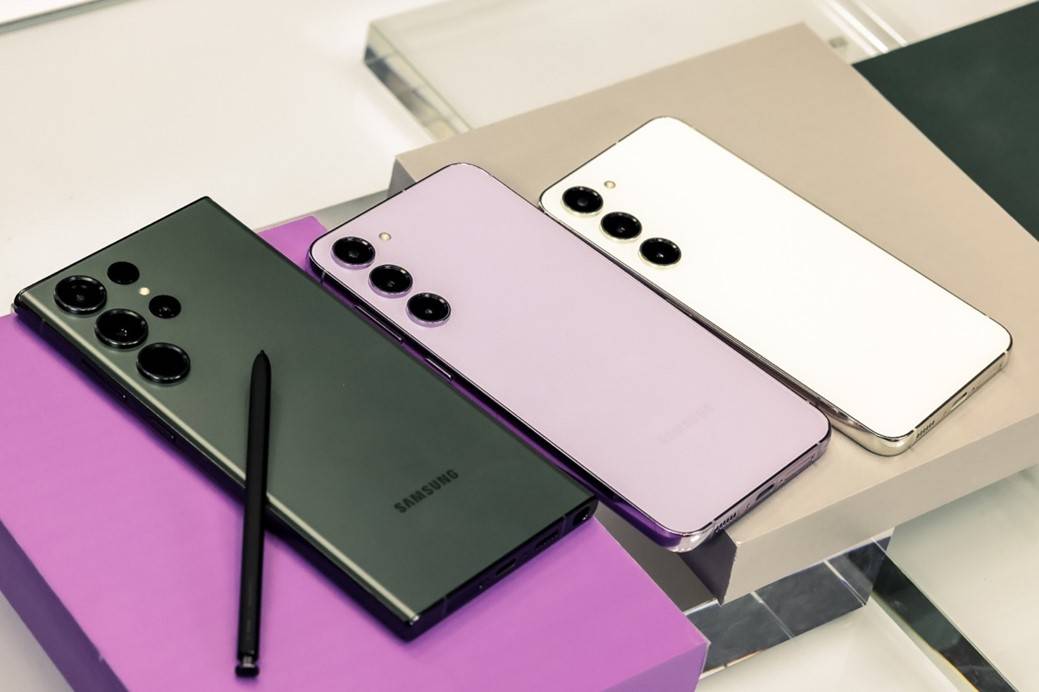 The Samsung Galaxy S23 series is equipped with the second-generation Snapdragon 8 mobile platform (for Galaxy). Compared with the conventional second-generation Snapdragon 8 processor, the CPU frequency is increased from 3.2GHz to 3.36GHz, and the theoretical single-core performance is stronger. .
The main difference between the Samsung Galaxy S23 and the Samsung Galaxy S23+ lies in the size of the screen and battery capacity. The S23 has a 6.1-inch screen and the S23+ has a 6.7-inch screen. The brightness is 1750nit and supports 120Hz refresh rate. The Samsung Galaxy S23 Ultra still uses a 6.8-inch, 2K screen. (Source: Fast Technology)
Jikrypton X's latest official image released: members of the 3-second club
On February 14, Jikr Auto released the latest official image of Jikr X. Jikrypton X is the third model under Jikrypton, and it is positioned as a "new luxury all-round SUV".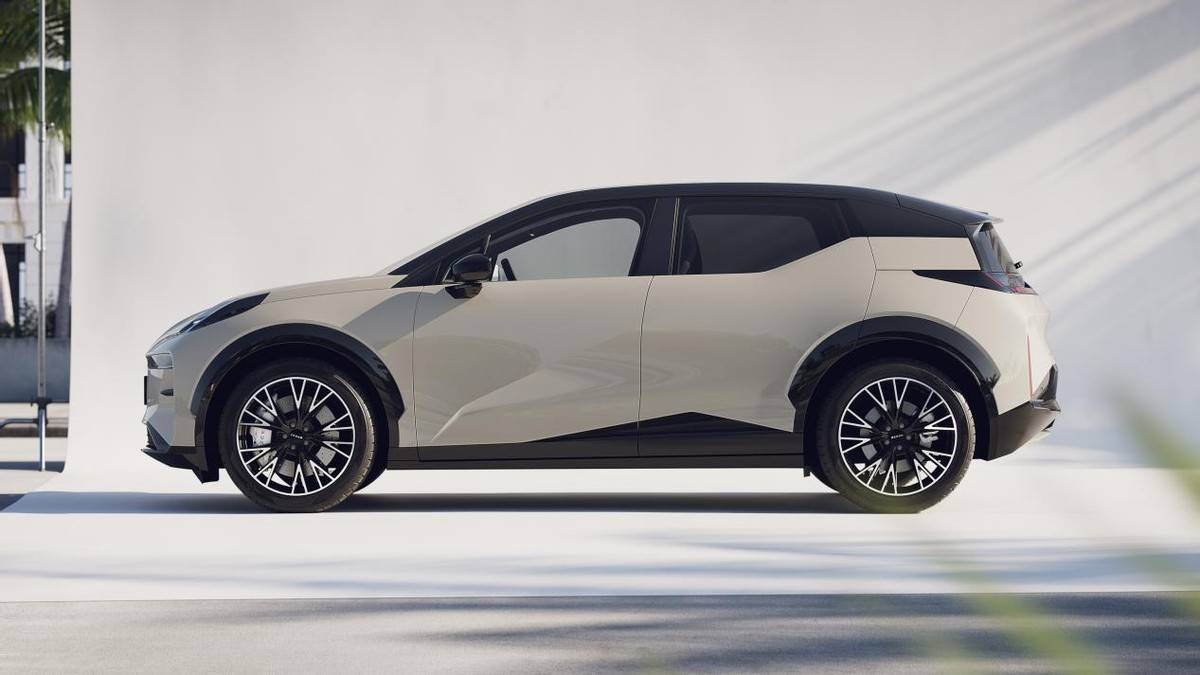 The preheating information shows that Jikrypton X ranks among the 3-second acceleration club, with a front 115kW rear 200kW electric drive power, and a four-piston fixed caliper for precise braking.
In terms of design, Jikrypton X has a length, width, and height of 4450/1836/1572mm, and a wheelbase of 2750mm. It provides four or five seat layout options, and is equipped with rear privacy glass, frameless doors, frameless rearview mirrors, and door handles. design.
According to previous information, Jikrypton X is positioned as a compact pure electric SUV, built on the basis of SEA Haohan pure electric architecture, and offers single-motor and dual-motor options. It is expected to be officially unveiled at the 2023 Shanghai Auto Show that will open in April. (Source: IT House)

2023 Youth Kissing Report: Every qualified post-95 should have kissed at least 3 people
Recently, the Houlang Research Institute launched a small survey on "kissing" among young people, with a total of 1,662 participants.
It is understood that the number of kissing partners that the respondents have had increases with age. Those born in the 80s have kissed an average of 5.7 people, those born in the 90s have kissed an average of 5.1 people, those born in the 90s have kissed an average of 4.3 people, and those born in the 1995s have kissed an average of 3.3 people. The youngest post-00s have kissed an average of 1.8 people.
Among the interviewees born in the 1980s, 35.8% had kissed more than 10 people, while only 15% of the post-90s had kissed more than 10 people. The post-95s fell to 7%, and the post-00s even less 5%. So friends who haven't kissed so far don't have to worry, as you grow older, you will "have kisses" sooner or later.(Source: 36 krypton)