Xiaomi Rubik's Cube Converter Pro is officially released, the suggested price is 99 yuan (about RM64)
ID design,Xiaomi Rubik's Cube Converter ProWith a square design, the plug-in board and the charger are two-in-one, and the sockets are located on four sides.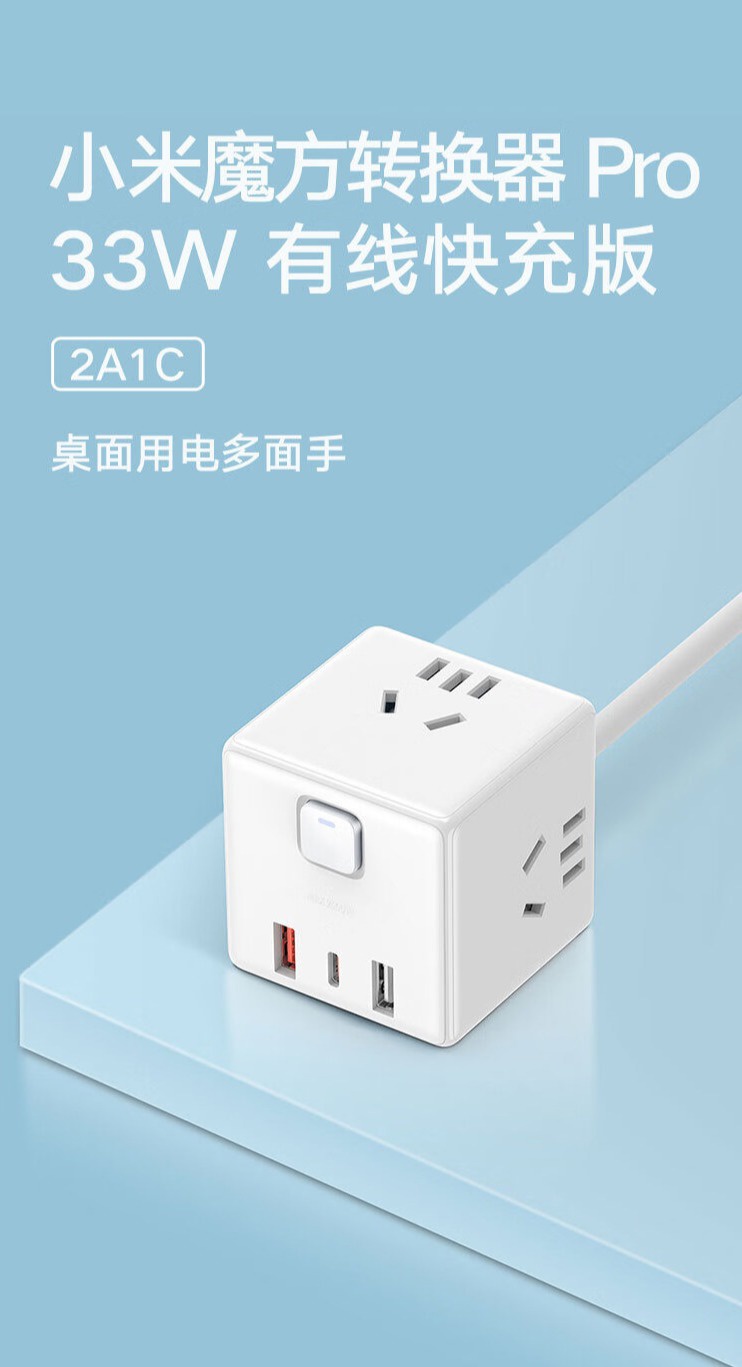 Compared with the Mijia Cube Converter (wired version), this converter is about 24% smaller in size and can be easily put into a backpack to meet the needs of multiple devices.
According to reports, the converter provides 3 sets of power jacks and 3 USB ports, 2 A ports and 1 C port, of which the A2 and C ports support 33W fast charging, and the A1 port is 22.5W.
In addition, the converter can intelligently identify the output current and is compatible with various devices such as Switch. It takes 65 minutes to fully charge the Xiaomi 12 S Ultra, and 30 minutes to charge the iPhone 14 to 58%.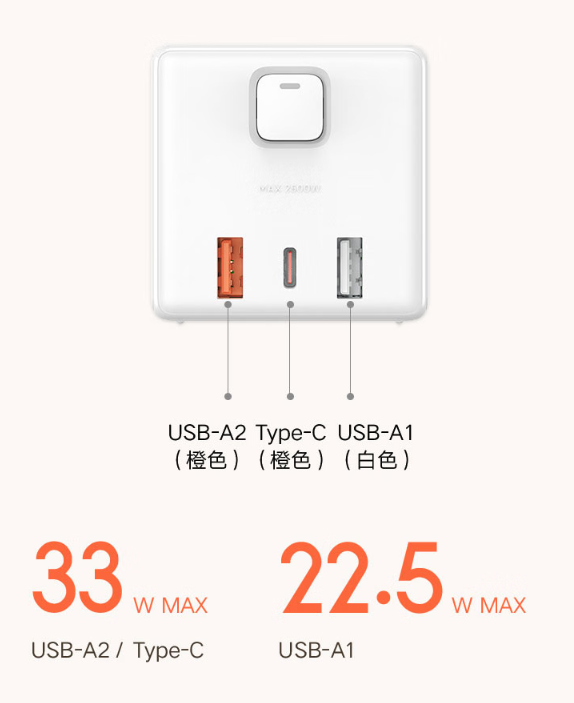 In terms of safety, the Rubik's Cube Converter Pro uses high-quality copper material as the internal conductive structural material, and the shell is made of flame-retardant material. It has passed the 750°C glow wire test. It has built-in two-level and three-level independent protection to prevent foreign object insertion and supports one-key master control. , the power indicator is displayed.
For more technical information, please continue to hold the Urban Tech Story version!
【source】