BYD expects revenue to exceed 420 billion yuan last year, and net profit will increase by more than 4 times to at least 16 billion yuan
On the evening of January 30, BYD Co., Ltd. released its 2022 annual performance forecast. It is expected that the revenue in 2022 will exceed 420 billion yuan; the net profit attributable to shareholders of listed companies will be 16 billion to 17 billion yuan, a year-on-year increase of 425.42%-458.26 %; basic earnings per share range from 5.5 yuan/share to 5.84 yuan/share, compared with 1.06 yuan/share in the same period in 2021.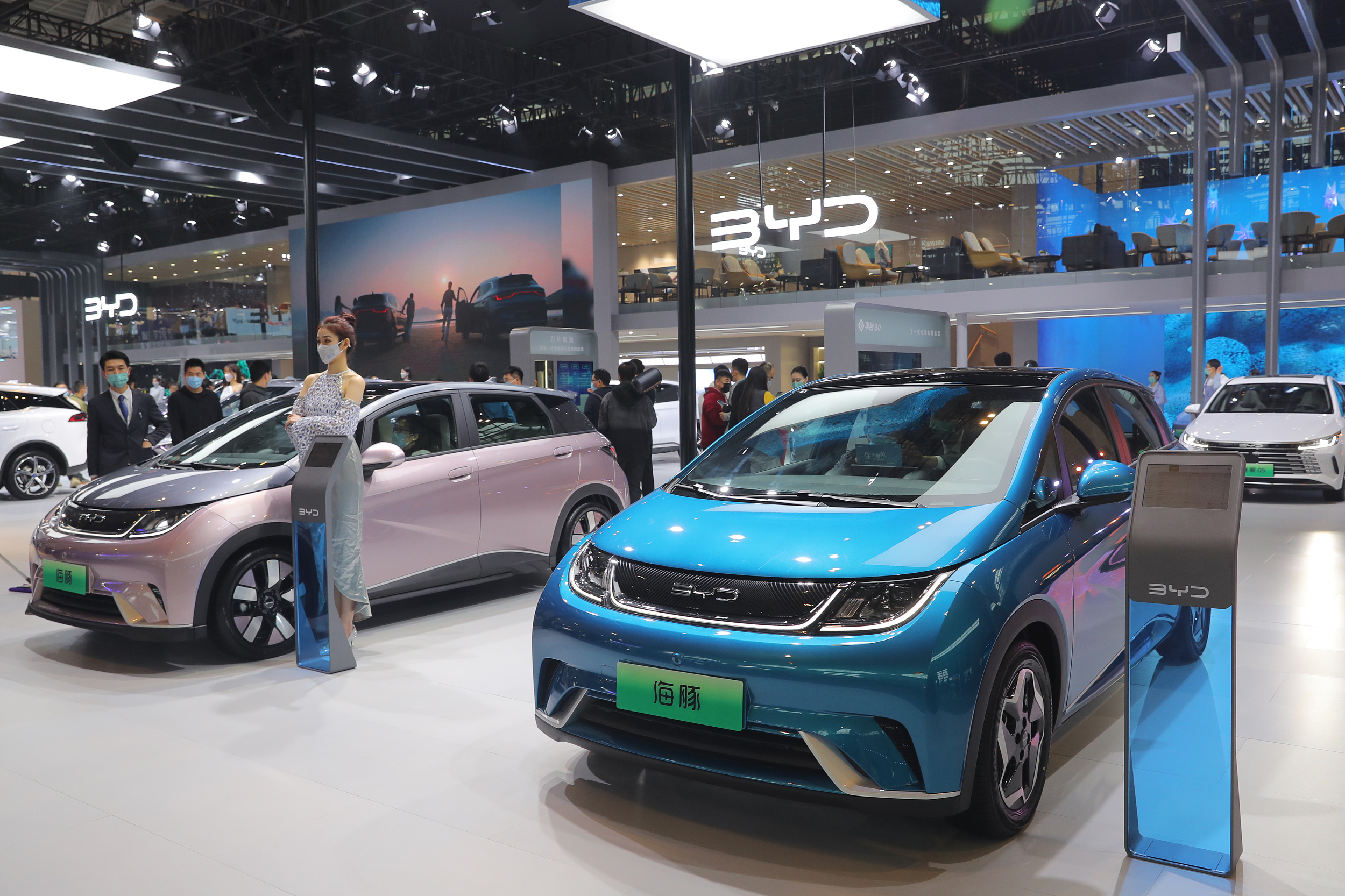 In response to the substantial growth in performance, BYD stated in the announcement that the new energy vehicle industry continued to grow explosively. As a leader in the new energy vehicle industry, the company overcame the complex and severe external environment and the impact of many unexpected factors, and achieved strong sales of new energy vehicles year-on-year. The company won the first place in the sales volume of new energy vehicles in the world, driving a substantial improvement in profitability and effectively alleviating the cost pressure brought about by the rising prices of upstream raw materials.
The sales bulletin shows that in 2022, BYD's cumulative sales will be 1.8635 million vehicles, a year-on-year increase of 208.64%. With its outstanding sales performance, BYD defeated Tesla to regain the global new energy vehicle sales crown. Prior to this, Tesla had firmly occupied the global new energy vehicle sales crown for three years. (Source: The Paper)

Apple plans to produce 25% of iPhones in India
Recently, according to media reports, Apple plans to produce 25% of iPhones in India.
For more than 10 years, the vast majority of Apple's mobile phones have been produced in China. Every year, about half of the world's Apple mobile phones come from the Foxconn factory in Zhengzhou. But in recent years, Apple has started assembling some of its devices in India.
It is reported that since 2017, Apple has assembled iPhones in India through Wistron. Since then, the company has continued to invest more in India. Later, the company assembled iPhones in India through its partner Foxconn.
Foxconn opened an iPhone factory in India in 2019, and it has been ramping up production since it opened. Initially, the factory only produced older models, but now also produces the latest-generation iPhone 14.
According to reports, Apple and its supply chain partners continue to invest heavily in India to expand. In November 2022, two Indian government officials familiar with the matter said that Foxconn plans to increase the number of employees at its Indian iPhone factory by 53,000 in the next two years, from the current 17,000 to 70,000. (Source: TechWeb)
Baidu enters ChatGPT Robin Li: Related technologies have reached a critical point
According to market sources, Baidu is planning to launch an artificial intelligence chatbot service similar to OpenAI's ChatGPT in March this year, and the initial version will be embedded in its search service. The tool, which will allow users to get conversational search results, has yet to be named.
The media learned from people familiar with the matter that Baidu has internal plans to launch a chatbot similar to ChatGPT, but the specific time is not precise. Baidu CEO Li Yanhong's positioning for the project is to "lead the intergenerational change of the search experience."
According to the insider, Li Yanhong pointed out internally that related technologies have reached a critical point, and Baidu has a greater opportunity in it.
"It's magnificent and exciting. But we think it's achievable because the technology has reached a critical point. Technologies like ChatGPT are very popular, and how to use them in search scenarios is more difficult to explore than the technology itself. How can this be done so that hundreds of millions of people can benefit from it every day, and their efficiency can be significantly improved? In the coming year, we have great opportunities in this regard." Robin Li said. (Source: Science and Technology Innovation Board Daily)

Xiaomi Global Vice President Manu Kumar Jain resigns
According to the news on January 30, Manu Kumar Jain, the global vice president of Xiaomi Group, announced his resignation. He was once an important executive of Xiaomi in the Indian market.
Manu Kumar Jain joined Xiaomi Group in 2014 and has served as the head of Xiaomi's India business for a long time. He recently posted on Twitter announcing that he is about to leave the company after working for Xiaomi Group for 9 years. He said that Xiaomi has a strong leadership team around the world, and he hopes that Xiaomi's global team will achieve greater success in the future.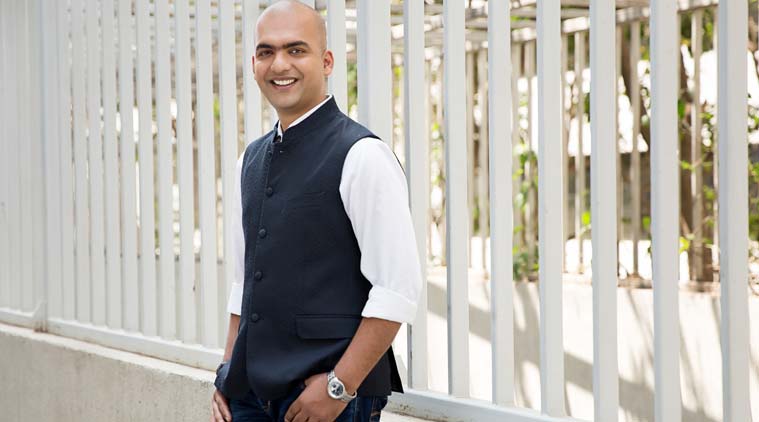 However, Xiaomi has not been calm in the Indian market since 2022. In April 2022, the law enforcement agency under the Ministry of Finance of India issued an announcement showing that the Indian government would seize the assets of Xiaomi India due to Xiaomi's illegal remittances to overseas institutions. As a result, the Indian government seized approximately RMB 4.8 billion in assets in the bank account of Xiaomi India. However, Xiaomi quickly coordinated with the local government, and the Indian court has canceled the decision to freeze Xiaomi's account.
In June 2022, Xiaomi announced the latest organizational structure adjustment, with Xie Ziyang taking over as the general manager of the India branch. Manu Kumar Jain's position has also changed, to serve as the global vice president of Xiaomi in Dubai. (Source: Leidi.com)
Wang Fengying officially joined Xiaopeng Motors as president
On January 30, Xiaopeng Motors officially announced that Wang Fengying, a well-known automaker, officially joined Xiaopeng Motors as the president. She will be fully responsible for the company's product planning, product matrix and sales system, and report to He Xiaopeng, chairman and CEO of Xiaopeng Motors.
He Xiaopeng, chairman and CEO of Xiaopeng Motors, said: We warmly welcome Ms. Wang Fengying to join. We look forward to her joining to bring more different sparks to the integration of "intelligence + cars". The next five years will be the five years of fully automatic driving cars, and the further ten years will be the ten years of driverless cars. Xiaopeng Motors will continue to firmly implement the intelligent strategy.
In the past 2022, the cumulative delivery volume of Xiaopeng Motors was 120,757 units, an increase of 23% compared with 2021, and the cumulative historical delivery volume reached 258,710 units. In 2023, Xiaopeng Motors is expected to launch a variety of new products including P7, P5 remodeled models and brand-new models to enhance the overall market competitiveness. (Source: Beijing Daily)
Korean media: The operating rate of South Korean chip foundries continues to decline and is expected to continue until Q2
Recently, according to Korean media reports, the operating rate of production facilities of South Korean chip foundries continues to decline, and this trend is expected to continue at least until the second quarter of this year.
Demand for chips from Korean chip foundries such as Samsung, DB Hitek, Key Foundry, Magnachip and SK Hynix System IC has declined as demand for chips has slumped due to slumping demand for consumer electronics.
In early December 2022, foreign media reported that the capacity utilization rate of many South Korean foundry companies dropped sharply, except for Samsung Electronics.
Recently, Korean media said that for 8-inch wafers, Samsung, DB Hitek and Key Foundry all have operating rates between 60% and 70%. But for 12-inch wafers, the operating rate of Samsung's 12-inch fab remains at around 80%. (Source: TechWeb)

Extreme Krypton 003 Prototype Exposure: Positioning as a compact SUV
Geely's high-end electric brand Zeekr has unveiled its third model, a compact SUV that Zekr insiders say will bear the name Zeekr 003. The new car is scheduled to debut at the Shanghai Auto Show in April before being introduced to some European markets.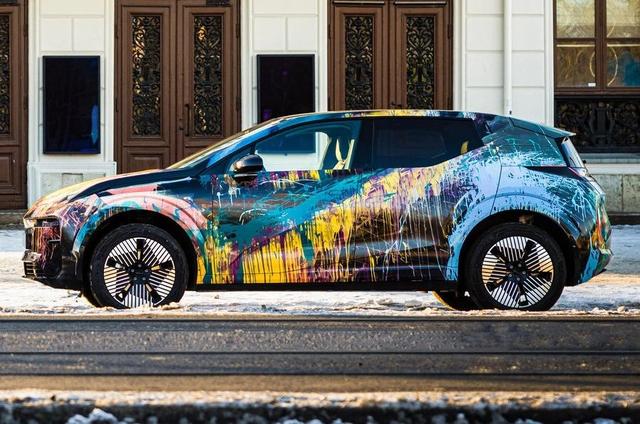 The internal code name of Zeekr 003 is BX1E, which is based on the "vast architecture" of the parent company Geely. Zeekr's first two models, Zeekr 001 and Zeekr 009 MPV, also use this architecture.
There is very little information about Zeekr 003's dynamics. It is understood the car will be sold as a single-motor rear-wheel drive and dual-motor four-wheel drive system, with outputs ranging from 268bhp to 422bhp.
Designed by an in-house team led by Geely Design Director Stefan Sielaff at the Geely Design Center in Gothenburg, Sweden, the compact SUV features a family-style front fascia that includes LED daytime lighting integrated into the bonnet closure. The running lights and the front double vertical horizontal headlights are designed, and the taillights do not adopt a penetrating shape, and the middle ZEEKR logo is inlaid in the center of the breakpoint. (Source: IT House)
Ming-Chi Kuo: Apple will launch a foldable iPad next year
Apple analyst Ming-Chi Kuo said that Apple will slow down its iPad releases for the rest of 2023, with the goal of launching a foldable iPad in 2024.
Kuo wrote on Twitter: "I am optimistic about the foldable iPad in 2024. It is expected that this new model will boost shipments and improve product mix." That's in line with a report from April that said Apple would launch a foldable iPad before launching a foldable iPhone.
Several other manufacturers already have laptops or phones with full-size foldable displays. So far, Apple has avoided utilizing OLED technology in the same way. Rival Samsung has released multiple foldable phones, but Apple has kept the iPhone's rectangular shape since its release.
"Right now, it doesn't make sense for Apple to make a foldable iPhone. We think they'll sidestep the trend and probably test the waters with a foldable iPad," said Ben Wood, research director at CCS Insight. (Source: Global Market Report)

89% of American college students use ChatGPT to write homework, professor warns: using AI is plagiarism
The survey found that 89% of American college students are already using ChatGPT for homework, and 72% of them also support the ban. In this regard, the teachers' attitudes are mixed, which is worth pondering.
ChatGPT was born only two months ago, but the "blockbuster" it dropped on the world has never stopped. Although in many schools, teachers are anti-ChatGPT like a scourge, but they are still repeatedly prohibited. According to a survey, 89% of college students in the United States now use ChatGPT for homework.
In the past few days, many schools in the United States have started school, and the hottest topic among teachers and students is undoubtedly ChatGPT. At New York University, the "Academic Integrity" section of the syllabus has explicitly banned the use of AI as cheating. In addition, the students also received warnings from their professors on the first day of class.
David Levene, a professor of classics at New York University, said he is keeping a close eye on all ChatGTP-related plagiarism. "I have clearly warned students that using ChatGPT in any form is cheating unless I have permission," "I also told them that I have tried to write a paper using ChatGPT, and its best grade is B- , the worst is an F. So if they want to get anything higher than a B-, they should avoid it like the plague!" (Source: Xin Zhiyuan)