Volkswagen may consider listing Lamborghini
Volkswagen is evaluating the possibility of an initial public offering (IPO) for Lamborghini, according to Milano Finanza. However, the current assessment is still in its early stages. The Volkswagen Group owns Lamborghini through its subsidiary Audi. (Source: Pinwan)

Tesla to remove ultrasonic sensors from Model 3 and Model Y in coming months
On October 5, Tesla Inc said it will begin removing ultrasonic sensors from vehicles this month as the company continues to use cameras only in safety and driver assistance features.
Tesla said it will remove ultrasonic sensors from Model 3 and Model Y globally in the coming months, and in Model S and Model X in 2023.
Tesla noted that the shift will temporarily limit the automatic parking feature but will not affect crash safety ratings.
Tesla vehicles now have 12 ultrasonic sensors on the front and rear bumpers, with short-range acoustic sensors mainly used for parking and detecting close-range objects.
Speaking of ultrasonic sensors, Guidehouse Insights analyst Sam Abuelsamid said: "It will save them a few dollars. I mean these things are cheap." (Source: Reuters)
Xianyu: Some sellers need to support 7 days no reason to return from October 8
Recently, Xianyu issued a public notice on the new "Xianyu Community Seven-day No Reason Return Specification". The notice shows that this rule will be publicized from September 30, 2022 to October 7, 2022, and will be announced on October 20, 2022. Effective on the 8th. The specification requires business sellers to provide a "seven-day no-reason return" service, and the buyer returns the goods should be in good condition. As for what is a business seller, it is officially referred to as a seller who has completed a certificate or a personal statement, and displays the "business" logo on Xianyu's personal homepage. (Source: Sina Technology)
Apple asks suppliers to move some AirPods and Beats production to India
Apple is reportedly asking its suppliers to shift production of some AirPods and Beats headphones to India for the first time, in what could be another victory for New Delhi in its push for local manufacturing. Apple's iPhone assembler Foxconn is preparing to make Beats headphones in India and hopes to eventually make AirPods in India, the report said, citing sources.
Luxshare Precision Industries, a Chinese supplier to the iPhone maker, and its affiliates also plan to help Apple make AirPods in India.
In addition, Luxshare is currently focusing more on its AirPods business in Vietnam.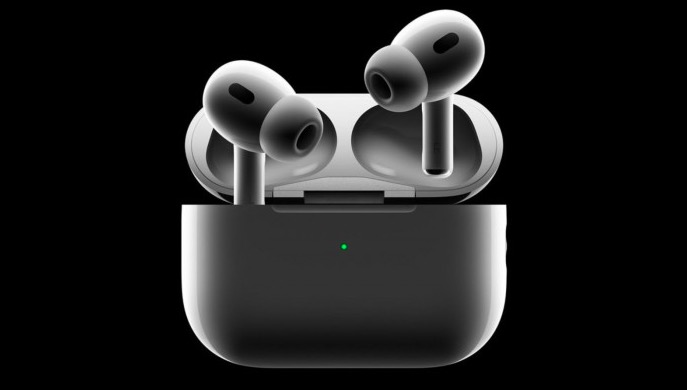 The tech giant has been shifting some areas of iPhone production from China to other markets in recent years. According to a report by Bloomberg News on Tuesday, India's iPhone exports surpassed $1 billion in the five months since April and will reach $2.5 billion in the 12 months to March 2023. (Source: cnbeta)

WTO sees sharp slowdown in global trade growth in 2023
On October 5, local time, the World Trade Organization released its trade forecast update report in Geneva. The WTO expects global trade to lose momentum in the second half of 2022 and remain subdued in 2023 as multiple shocks weigh on the global economy. The WTO expects global merchandise trade volumes to grow by 3.5% in 2022, slightly higher than the 3.0% forecast in April, but growth is expected to be just 1% in 2023, well below the 3.4% previously estimated. Global GDP is expected to grow by 2.8% in 2022 and 2.3% in 2023. (Source: CCTV News)
Bridgewater founder retires
On October 4th, local time, Ray Dalio, the founder of Bridgewater, the world's largest hedge fund company, transferred all voting rights to the board of directors and resigned as one of the three co-chief investment officers of Bridgewater.
Dalio founded Bridgewater in 1975, but he launched a transition plan as early as 2010 that he thought could take as little as two years, though Dalio has not been able to find a successor. not easy.
Dalio once publicly stated in an interview: "I have a clear plan for my life path. Specifically, when I am 60 to 70 years old, I need to have a transition – cultivate a person who can be independent from me. Decision-making successor. At first, I was so naive that I could do this in two years, but then I stretched the progress bar of finding a successor to ten years, because there are too many uncertain factors. "
Data shows that as of December 31, 2021, Bridgewater's asset management entrusted by clients has increased to approximately US$150 billion. Bridgewater said that founder Ray Dalio has resigned as one of the company's three co-chief investment officers and has transferred all voting rights to the company's operating board, which means that after 47 years at the helm of Bridgewater, Ray Dalio no longer has control of the company. (Source: Daily Economic News)
E-cigarette company Juul prepares to seek financing for potential bankruptcy proceedings
Juul Labs Inc. is expected to begin discussions with lenders as soon as this week about financing, which would put the company in a potential bankruptcy filing, according to people familiar with the matter. The e-cigarette company has received inquiries from lenders and will soon formally request financing options for debtors to hold bankruptcy assets, one of the people said. This type of financing allows the company to pay for day-to-day expenses and continue to own its business during bankruptcy protection. (Source: Interface)
The first European quantum computer network will be operational in 2023
The European High Performance Computing Joint Enterprise (EuroHPC JU) announced on October 4 that it will select six member states of the Czech Republic, Germany, Spain, France, Italy and Poland to deploy the first European quantum computer network in history, which will integrate these six The country's existing supercomputers, forming a quantum computing network, will be put into use in the second half of 2023.
It is reported that the total investment of the plan exceeds 100 million euros, half of which comes from the European Union and the other half from the 17 countries participating in the project. The new quantum computer network will meet the growing demand for quantum computing resources in European industry and academia, and play an important role in addressing climate change and developing clean energy, superconductivity research, and research and development of new drugs. (Source: Fast Technology)
The first model of Ziyoujia will be launched on October 8
On October 5, Youjia Auto announced that from October 9, the first batch of 44 retail centers in 23 cities across the country will officially open. The first product, Youjia NV, is now available in stores and will be officially launched on October 8. In addition, Niu Chuangxin Energy announced that in order to prevent users from confusing the relationship between the "NIUTRON" and "Ziyoujia" brands and Niu Chuangxin Energy, the company officially changed its name to "Mars Stone Technology Co., Ltd.". The name "Niu Innovation Energy" will not continue to be used in any scenario.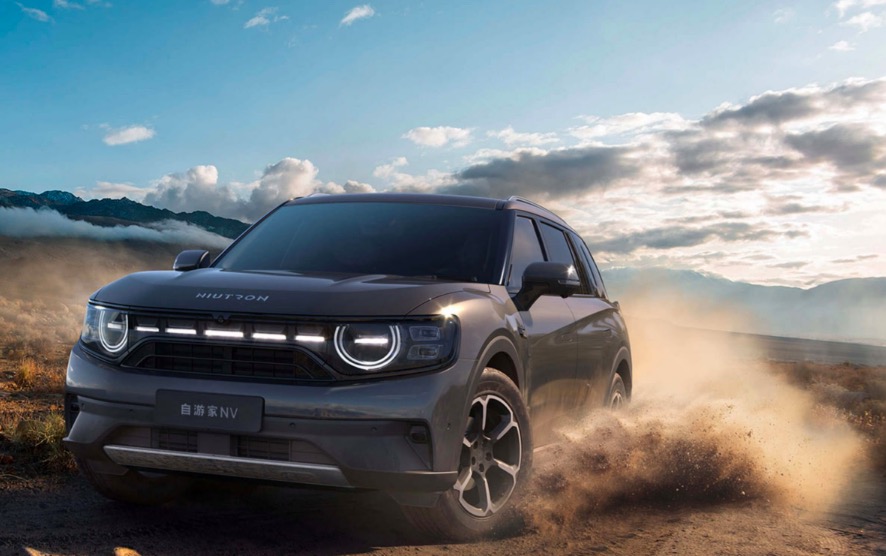 On December 15, 2021, Niu Chuangxin Energy officially released the new energy vehicle brand NIUTRON, whose Chinese name is "Ziyoujia". This is Li Yinan's third venture. He founded the Maverick Electric Vehicle Project in 2015, and earlier was the Harbour Network. Li Yinan once held an important position in Huawei and was once considered the "successor" of Ren Zhengfei. (Source: Phoenix Motors)

Three scientists won the 2022 Nobel Prize in Chemistry, one of whom won the second time
On the afternoon of October 5th, Beijing time, in Stockholm, the capital of Sweden, the Royal Swedish Academy of Sciences announced that the 2022 Nobel Prize in Chemistry will be awarded to American chemist Carolyn R. Bertozzi and Danish chemist Morton May Morten Meldal and American chemist K. Barry Sharpless for their contributions to the research of click chemistry and bioorthogonal chemistry.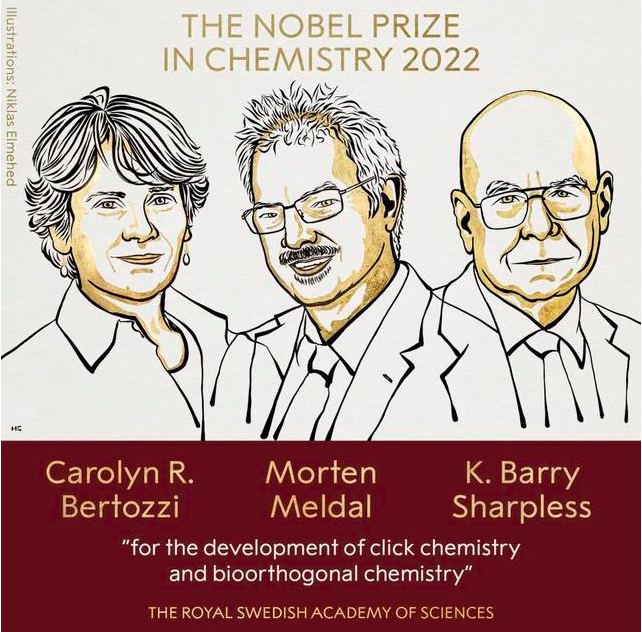 Among them, Carl Barry Sharpless won the Nobel Prize in Chemistry for the second time.
21 years ago, Carl Barry Sharpless shared the 2001 Nobel Prize in Chemistry with American scientist William Knowles and Japanese scientist Ryoji Noyori for his seminal contributions to the field of asymmetric catalytic oxidation (he shared half the prize, The other two share the other half of the prize).
The 2022 Nobel Prize prize money for each prize is SEK 10 million. (Source: The Paper)