NetEase issued a farewell letter to Blizzard national server players: Thank you for being with me for 14 years
On the afternoon of January 23, the NetEase WeChat public account released a farewell letter to Blizzard national server players. All operations of "Diablo III", "Warcraft III: Reforged Edition", "Heroes of the Storm" and "StarCraft" series products in the Chinese mainland market will be officially terminated.
NetEase said, "We have been with the players of the national server for 14 years. In addition to being grateful, we are even more honored… We always firmly believe that people who meet each other can always meet again. I sincerely look forward to the day when all Blizzard players return to the national server."
Starting today, Blizzard has closed Battle.net login and all game servers, and closed client downloads at the same time. (Source: Netease)

Microsoft announces it will invest billions in OpenAI over several years
On January 23, Microsoft announced on its official blog that it has expanded its partnership with OpenAI. As the third phase of the partnership between the two companies, Microsoft will make a multi-year, multi-billion-dollar investment in OpenAI to accelerate its technological breakthroughs in the field of artificial intelligence (AI), the statement said. Microsoft did not specify the specific size of the investment in the statement. Earlier, according to informed sources, the amount will be as high as 10 billion US dollars.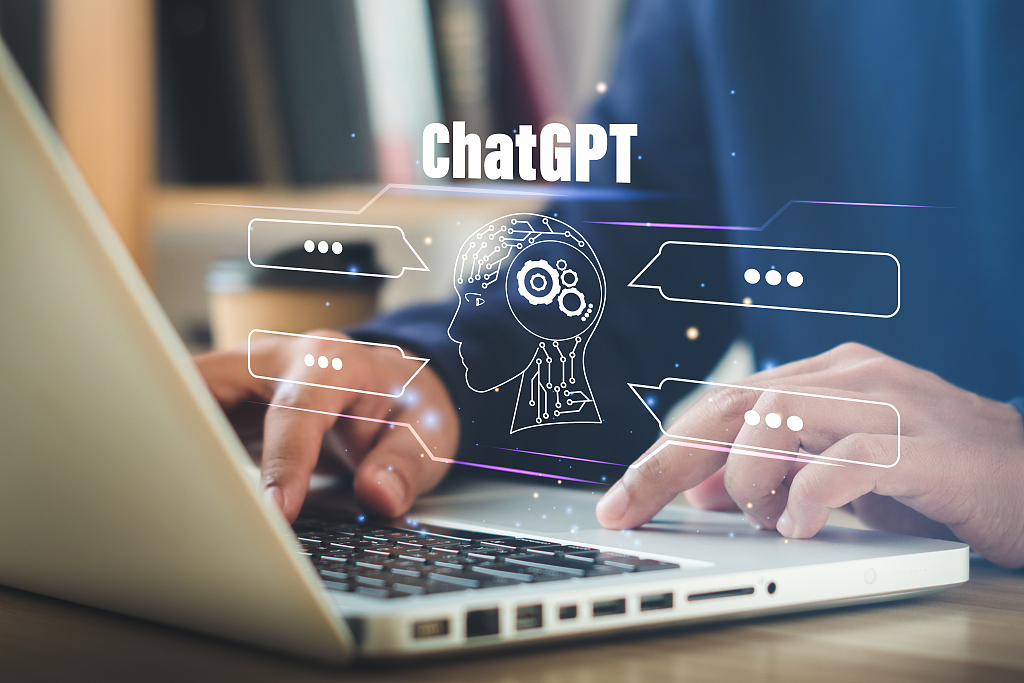 Image source: Visual China
According to Microsoft, the third phase will expand the partnership in AI supercomputing and research, which is expected to help the two companies commercialize advanced technologies in the future. Microsoft invested in OpenAI in 2019 and 2021, with an investment of $1 billion in 2019 and an undisclosed amount in 2021.
Altman, CEO of OpenAI, said in a blog post that the partnership between the two companies has been very good over the past three years, and it is great to see that Microsoft continues to support independent research and is committed to creating advanced AI that can benefit everyone.
Microsoft CEO Nadella wrote, "In the next phase of the partnership, developers and organizations across industries will be able to access the best AI infrastructure, models, and toolchains through Azure cloud services to build and run their applications." (Source: Financial Associated Press)
PayPal sued by German antitrust agency
On January 23, the Cartel Office of Germany's antitrust regulator said it had filed a lawsuit against payment company PayPal Europe, investigating the company's possible obstruction of competitors and restrictions on price competition. Shares of Paypal fell in the morning and are now up 0.5%.
Germany is studying PayPal's user terms, meaning that if customers choose other payment services, they will have to pay a higher price to purchase products, and will also investigate how Paypal prohibits sellers from using payment methods that are more convenient than PayPal. (Source: Gelonghui)
Nokia and Samsung extend cross-licensing patent agreement
According to news on January 23, Nokia and Samsung have reached a new agreement on 5G patent technology, and Samsung will use Nokia's "basic inventions of 5G and other technologies." The two companies previously signed a similar agreement that expires at the end of 2022.
Under the new agreement, Samsung will pay Nokia royalties over a multi-year period, starting on January 1, 2023.
Nokia currently holds more than 20,000 patent families, 4,500 of which are considered critical to 5G technology. Since 2000, the company has invested more than 130 billion euros in research and development. (Source: cnBeta)

The total box office of the Spring Festival stalls exceeded 2.5 billion: the box office of "Wandering Earth 2" and "Man Jianghong" both exceeded 600 million
January 23, the second day of the Lunar New Year, is also the second day after the release of the Spring Festival file. According to the real-time data of Beacon Professional Edition, as of the afternoon of January 23, the total box office of the 2023 Spring Festival file (January 21-January 27) (Including pre-sales) exceeded 2.5 billion, "The Wandering Earth 2", "Manjianghong", "Bear Infested: Stay with Me Bear Core" ranked the top three at the box office during the Spring Festival.
According to the Securities Times report, in order to stimulate the recovery of the film market, the overall ticket price of films has dropped this year. Maoyan Professional Edition data shows that the average ticket price for the Spring Festival stalls is 54.7 yuan, which is a drop from the average ticket price for the Spring Festival stalls in 2022. (Source: Fast Technology)
Internet Audiovisual Association: Resolutely resist ex-prisoners gaining traffic through short videos and live broadcasts
On the evening of January 22, the China Network Audio-Visual Program Service Association issued a document stating that in response to violations of regulations such as the use of short videos and webcasts by ex-prisoners to obtain traffic through short videos, the State Administration of Radio, Film and Television quickly deployed Beijing, Shanghai, Guangdong and other provincial and municipal radio, film and television bureaus to organize Douyin, Kuaishou, Weibo, Bilibili, Xiaohongshu, Tencent and other key online audio-visual platforms have been investigated and reformed, and comprehensive investigations have been made to clean up bad networks that are labeled as "released after serving a prison sentence" for making fun of, selling miserably, and gaining traffic audiovisual content.
As of the evening of January 21, a total of 222 illegal accounts were investigated and dealt with, 3,345 illegal content were cleaned up, and 207 related topics were removed from the shelves, mainly involving showing off prison experience, beautifying prison life, questioning the country's judicial justice, and creating funny stories with "serving sentences" Violations of regulations such as videos and the use of "personal settings" released after serving a sentence to market and bring goods. (Source: China Youth Daily)
Spotify to lay off 6% of staff this week
News on January 23, according to the latest report from Bloomberg, Spotify plans to announce layoffs this week, which is a way for the company to cut costs. Spotify will lay off about 6% of its workforce, according to a notice to employees from CEO Daniel Ek. The layoffs equate to about 600 positions, according to the company's latest earnings report. According to its third-quarter earnings report, Spotify currently has about 9,800 employees.
Spotify will join the ranks of many technology companies that have recently laid off workers. As early as November last year, Meta announced the layoff of more than 11,000 employees. That same month, Twitter halved its workforce, and more recently, Microsoft confirmed it would eliminate 11,000 jobs, while Amazon will cut about 18,000 employees. (Source: cnBeta)

Apple rumored to be working on two new MacBook Airs with M3 chips
On January 23, according to the latest news from MacRumors, Apple is internally developing a new MacBook Air that will be released in the second half of 2023, with 13-inch and 15-inch versions, and will be equipped with Apple's self-developed M3 chip.
Previously, in June 2022, Apple's M3 chip was mentioned for the first time. It is said that it will adopt a higher specification 3nm process technology, which will increase the speed by up to 15% and reduce power consumption by 30% compared with 5nm. TSMC officials have also stated that they will start producing 3nm chips at the end of the fourth quarter of this year. According to the analysis of professionals in the semiconductor field, the current yield rate of TSMC's 3nm process has reached nearly 70-80%, which is close to the 5nm level at the beginning of the period. (Source: Fast Technology)
iOS 16.3 released to support HomePod 2
On January 24th, iOS version 16.3 has been released, which will support the new HomePod, Apple ID's physical FIDO key, new theme wallpapers, and various bug fixes. Among them, in celebration of Black History Month, a new themed wallpaper pays homage to black history and culture.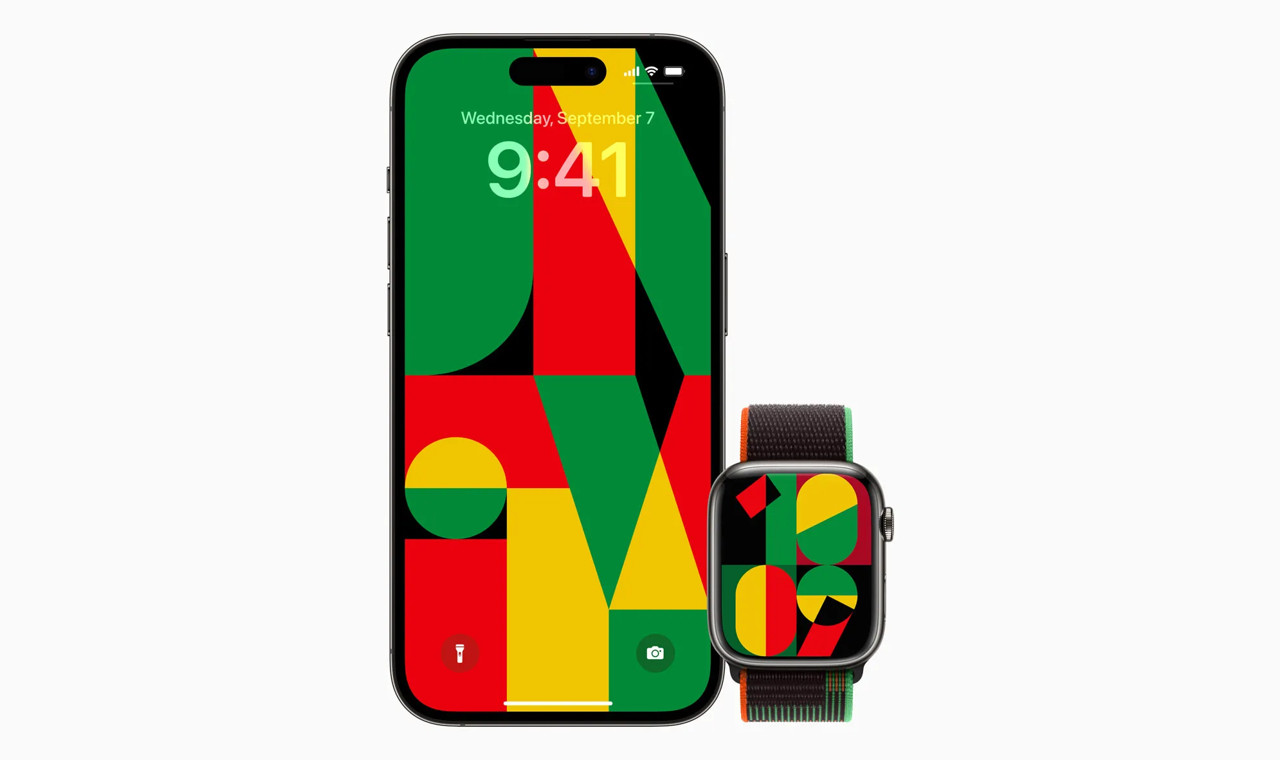 At the same time, watchOS 9.3 and macOS 13.2 were also updated and released. (Source: cnBeta)
Samsung Galaxy S23 Ultra packaging box first exposure: new cotton white and lavender
According to news on January 23, the Samsung Galaxy S23 series mobile phones will be officially released on February 2, 2023, Beijing time. The green color scheme also adds two new colors, cotton white and lavender.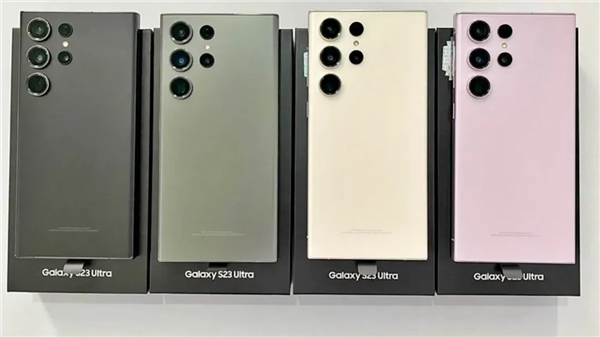 According to the exposed spy photos, the Samsung Galaxy S23 Ultra will be equipped with four rear cameras. The main camera uses the latest CMOS of Samsung Semiconductor, the 200-megapixel S5KHP2, and uses a 1/1.3-inch optical format with a single pixel of 0.6. μm, and supports Samsung's 16-in-1 pixel technology. There is also a 10-megapixel 3X telephoto lens and a 10-megapixel 10X telephoto lens with an ultra-wide angle of 12 million pixels. The four rear cameras CMOPS are all provided by Samsung itself. (Source: Fast Technology)
OnePlus Buds Pro 2 will be the first to support Android 13 spatial audio features
According to news on January 23, Google has developed a common spatial audio framework for Android 13, which can be used by all smartphone and headset manufacturers. The OnePlus Buds Pro 2 are the first true wireless earbuds to support the framework, which were launched in China earlier this month and will be launched globally on February 7 alongside the new OnePlus 11 series flagships.
OnePlus Buds Pro 2 will use IMU sensor and spatial rendering algorithm to achieve this function, according to the details shared by the official, the headset will be equipped with a six-axis motion sensor for head tracking support. (Source: IT House)
OnePlus OnePlus keyboard product first image appears, will be released on February 7
OnePlus revealed earlier that it will launch a keyboard product. On January 23, according to foreign media 91mobiles, the first product image of this unnamed keyboard appeared. According to previous news, the OnePlus keyboard will use a double gasket design, an aluminum body with fine dampers, and will support open source firmware in the future.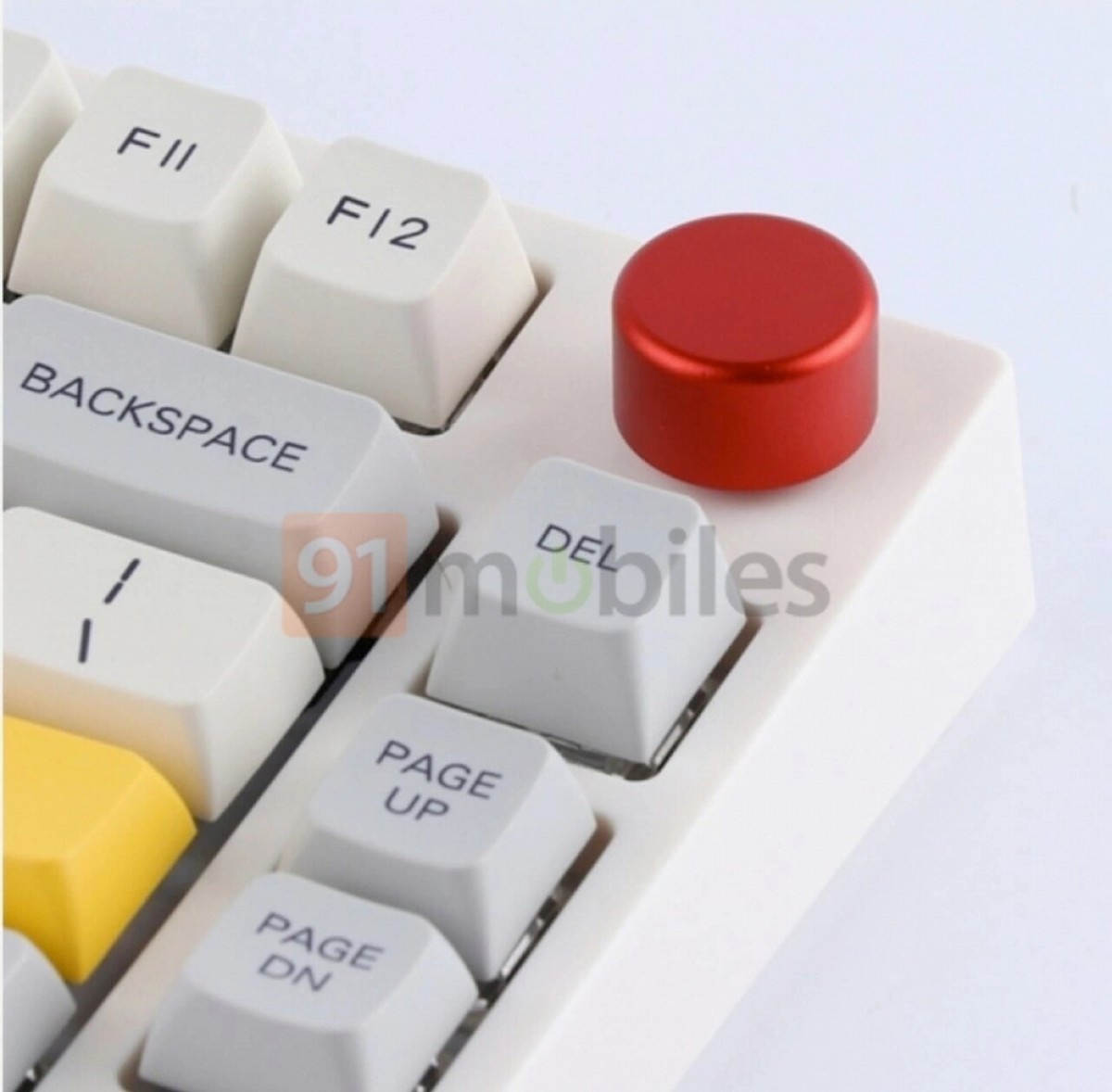 Leaked image of OnePlus Keyboard|Image source: 91mobiles
According to sources, the OnePlus Keyboard is expected to arrive on February 7, which is also the world premiere date for the OnePlus 11 flagship and the OnePlus Buds Pro 2 TWS earphones. The keyboard already has an exclusive page on OnePlus' official website, showing that mass production is scheduled for March to May. (Source: 91mobiles)

Apple official website major bug: 499 yuan to buy iPhone SE 3
According to news on January 23, netizens discovered a major bug in Apple's official website. On the purchase page of iPhone SE 3, choose other brands to deduct the purchase. If you choose the Redmi 10A model, you will be able to deduct 3,000 yuan, and the starting price is only 499 yuan.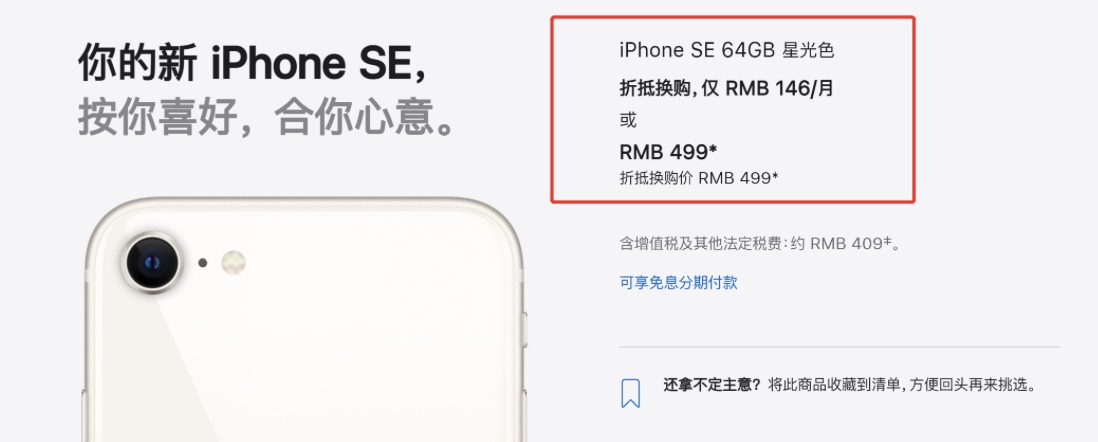 Apple redemption bug|Image source: Apple official website
From the price point of view, this time it should be that the discount information is set incorrectly, and the original deduction amount is likely to be 300 yuan. The price of a brand new Redmi 10A is only 699 yuan. The bug was fixed later, and all the orders of netizens who successfully placed orders were cancelled. (Source: Fast Technology)