Zhu Liang came from the traditional film and television industry. His first job after graduating and staying at school to teach was as a projectionist in a movie theater. He learned film projectors from his master and taught him the steps of digital projection. Twenty years later, he has become a professor at Beijing Film Academy to teach students about film industry production. In his view, the industry seems to be constantly evolving, but one thing has not changed: whether it is pre-shooting or post-production, "The development of film and television technology is actually driven by projection.」
In the past, digital projectors forced more efficient and high-definition cameras, driving upstream to create works that meet the needs of audiences. The same is true today. Even on mobile phones, people are pursuing 2k, 4k, 8k… higher resolution and better color reproduction.The evolution of the equipment side also promotes the industryfront endThe update of shooting and production technology has also promoted changes in all aspects of the film and television industry.
Since 2020, in order to create higher-quality content and user-side experience, iQIYI has started a series of layouts:Upstream, iQiyi promoted the industrialization of film and television, launched a film and television production management system and a series of intelligent production tools, trying to "reshape" the film and television production process. In the downstream, in order to ensure that good content is not "wasted", iQiyi released "Frame Qi Yinghua MAX"-you can understand it as a set of audio-visual standards, and the platform screens out high-standard equipment and film sources through certification , and efficiently match the two – this will restore the high-quality picture and ensure that users get the best audio-visual experience.
It is not easy to reverse the traditional industry production rules. "Tradition is not bad, but the biggest problem is that it is uncontrollable. Good experience cannot be disseminated, and bad or bad problems will always exist." In the interview, Liu Wenfeng, CTO of iQiyi, said that after truly experiencing digital and After the efficiency brought by intelligence, practitioners will not go back.
In 2021, Zhu Liang joined iQiyi as the head of the intelligent production department. It was this that moved him. "It is not easy to tie the fate of the company itself with the fate of the industry."
iQiyi has been exploring the integration of AI into the film and television production process a few years ago: AI can score a film and television drama script within 20 seconds; disassemble a 350,000-word script in one minute, and quickly separate information such as characters and scenes. and build a more efficient decision-making system. Entering 2023, the AI-based large language model (LLM) has shown amazing capabilities, which may promote the exploration of the industry's film and television industrialization into the "deep water area."
01
Higher decision-making efficiency, more concentrated resources
As early as 2018, iQiyi already hoped to use new technologies to assist in the improvement of the quality of film and television content, which is the prototype of the industrialization of film and television.
At that time, iQiyi spent more than 20 billion yuan in content costs every year (except for 2022), most of which were investment in self-made dramas. It is not difficult to understand from this,Industrialization is not only a channel for the rich strength of the platform, but the resulting efficiency improvement also helps to reduce the cost of the platform.Its value is self-evident.
From the experience of Hollywood, industrialization can make content more standardized and efficient. The overall production process of the famous Hollywood sci-fi movie "Terminator" was quantified and split. The movie was split into project teams, and props, photography, special effects and other types of work were connected by category, and the work of shooting and publicity was completed efficiently.
Chinese film and television production is also referring to Hollywood. However, the overall industrialization penetration of the industry is still in its infancy. It is not easy to promote the evolution of the industry.
Since the birth of China's first domestically produced film "Dingjun Mountain", although the Chinese film and television production industry has developed for more than a hundred years, the most traditional working methods are still maintained for scene recording and overall planning. In the crew, the scene recorder is responsible for recording the shooting times and the specific conditions of each shot during the shooting process, and the coordinator is the "big butler" of the crew, coordinating the director, actors, and field affairs, etc., to control costs and time. But to this day, the recording and planning of a large number of crews are still recorded through paper and pen or offline Excel. The downsides are obvious, with lost on-set documentation, personnel leaving, and sometimes just a computer falling into a ditch—all of which can be devastating to a crew.
therefore,In 2021, iQIYI decided to develop a production management system starting from the most basic pain points of scene recording and overall planning in the industry—hoping to use digitization and intelligence to assist manual operations and improve the work efficiency of the crew. The "Handheld Movie Production" applet is an important part of it.
Taking scene notes as an example, in the "Handheld Film Production" applet, information such as scenes, shots, camera positions, etc. will automatically generate a visual progress status after being entered. Zhu Liang said that the number of shooting sessions, the situation in the process, and the scene notes can be typed or voiced at any time. After the information is synchronized to the cloud, the field note content can be combined with the sample file in the cloud. In this way, when it comes to the later stage, the editor can quickly understand the relevant information from the system, "this is at least 20 times more efficient than the previous purely manual."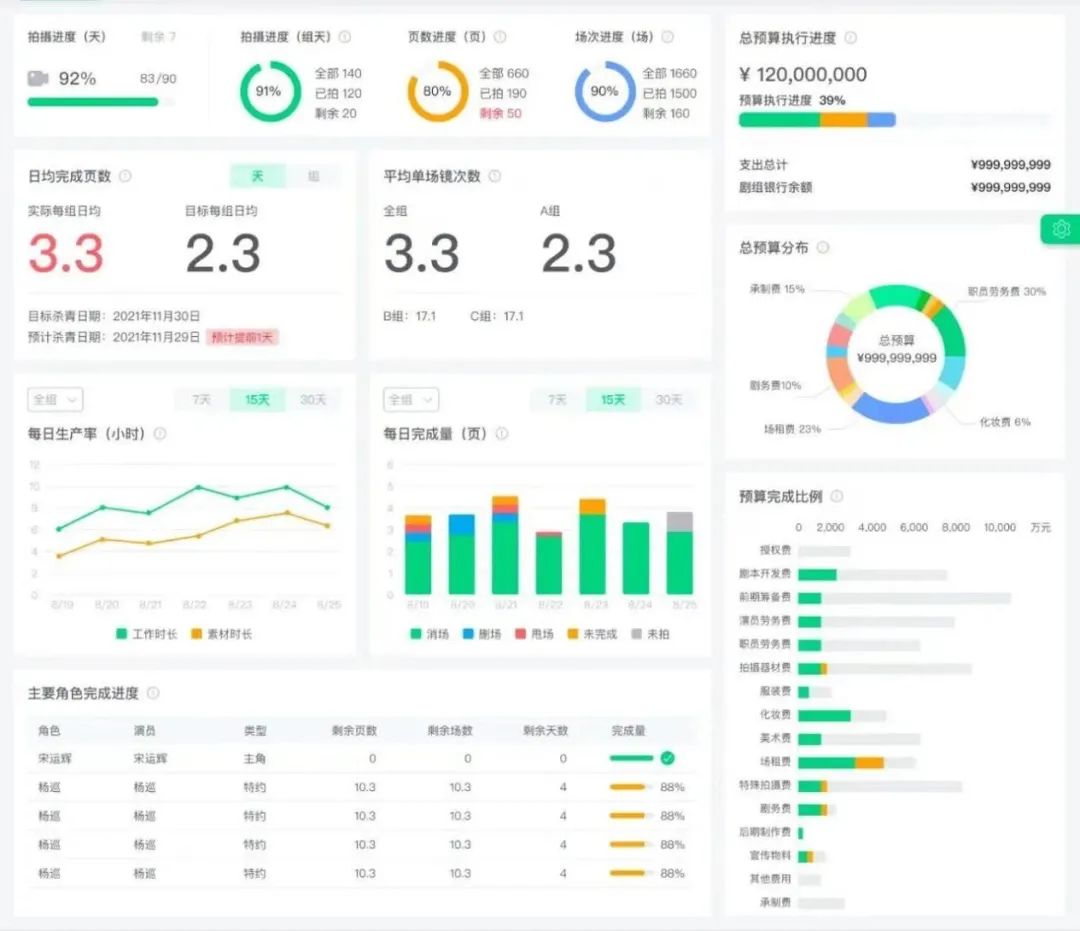 iQIYI film and television production management system

As a platform party, but also as an investor in content,The production management system launched by iQIYI almost covers the entire cycle of content production from casting, script splitting, to shooting, production, review, publicity and distribution.In terms of film and television management, the platform has launched a set of systematic and scientific management processes to assist producers in evaluating scripts, managing shooting and production processes, and even linking shooting, production, and publicity; in film and television production, virtual shooting and production The application of cloud and XR technology is also improving efficiency and quality and reducing costs through technology.
In the past, the production of film and television drama series often had some hidden "betting" elements. There used to be a saying in the industry that producers of film and television dramas often read thousands of scripts a year, and picked out 100 of them that might be able to be filmed, 10 of which could be approved, and 5 of them were okay to lose money, and 4 were flat. , One can make money and work.
What iQiyi is thinking about is whether there are more efficient decision-making and resource utilization in such a funnel-type screening? Besides relying on human experience, what can technology do?
Zhu Liang mentioned that before the wave of AIGC came, iQIYI was already predicting the prospects of the project through indicators such as users, revenue, interactive data, and advertising revenue of the previous content on the site, and did a "pre-screening" for the project. Complete the first step of industrialization.People have found that the machine's absolutely rational judgment can calibrate some human judgments: For example, a project was once given S-level resources, but AI The decision model is rated A+.According to the results after the broadcast of the project, it is true that this project can only achieve A+.
However, iQiyi has not completely let the judgment of the machine override the judgment of professionals. In fact, in the internal project screening process, the current AI estimates are mostly used to assist human judgment, more like a "consultant". In fact, "popular models" often hit a certain social sentiment, which is sometimes difficult for AI to judge. For this reason, iQIYI is also verifying the actual results and revising the system's estimation method for scripts and projects, so as to realize the "closed loop" of this "machine + human" cross-validation system.
On the basis of improved decision-making efficiency, iQiyi's content strategy is changing. Wang Xiaohui, Chief Content Officer and President of Professional Content Business (PCG), revealed that iQiyi is concentrating funds and resources on higher-level and more certain content, and "will increase investment in content with major themes."
02
"The audience's pursuit of audio-visual experience is endless"
It is not enough to just do a good job in the upstream of the industry. After more than ten years of exploration in the video field, the video website has developed from a single playback platform to an ecological platform that connects content upstream and connects device terminals downstream, taking into account both content and distribution. Ensuring good content presentation on the terminal is also a key part of improving user experience, and it is also a manifestation of platform competitiveness.
"In this industry, terminal development has always been faster than upstream supply,"Zhu Liang pointed out that whether it is a high frame rate screen of a mobile phone or a 4K or 8K TV display, the technological iteration speed of the playback device side is much faster than that of the upstream production side of the film and television industry.
In 2020, iQIYI will launch "Frame Qi Yinghua", which can achieve the highest audio-visual experience of "4K ultra-high definition + ultra-high frame rate + HDR + panoramic sound". To put it simply, in addition to more three-dimensional sound effects, ultra-high resolution can "see people's pores clearly", and HDR can also restore real dynamic colors; ultra-high frame rate will make scenes such as drag racing, running, and fighting no longer There are smears and jitters of previous moving shots. In 2022, iQIYI will continue to launch the "Frame Qi Yinghua MAX" certification standard on the large screen, aiming to restore the real picture quality that the director can see on the monitor during shooting by adjusting the parameters of the TV hardware equipment, and give full play to the real picture quality. The advantages of flagship models and high-quality film sources.

The realization of product functions is only the first step. For iQiyi, the key and difficulty lies in getting more manufacturers and content producers involved.
Yu Ke, vice president of iQiyi, said that in terms of adaptation, iQiyi needs to ensure that all devices can achieve good rendering. IOS and Hongmeng systems can rely on API interfaces to solve the problem, but Android needs to find a mobile phone manufacturer. Even chip manufacturers, or through cooperation with ecological partners such as the World Ultra HD Video Industry Alliance, unify the specifications.
Certification on large screens and TVs is much more complicated. The TV market is divided, and for a period of time, for manufacturers, cost input is more concerned about than product technology capabilities. Product performance is uneven, and the certification process is even more necessary.
Yu Ke told Geek Park that after they first established the "Frame Qi Yinghua MAX" certification standard, they gave 30 complex videos, moved the TV equipment offline, played the videos one by one on each device, and observed through human eyes whether It meets the standard, whether it is blurry, overblown, etc. The process of certification testing is also constantly optimized. At present, iQIYI has begun to make the certification process online. Equipment inspectors can take pictures of terminal playback effects through Apple mobile phones, and then transmit them to the server for automatic comparison and analysis before certification, which greatly reduces labor costs.
In addition to improving the efficiency of equipment certification internally, for the industry, the introduction of the Frame Qi Yinghua MAX certification standard also regulates the display capabilities of flagship TV models in terms of hardware device display level and actual playback effect. At the 2023 AWE exhibition (China Home Appliances and Consumer Electronics Expo), which ended not long ago, iQiyi and Samsung announced a cooperation. Samsung's flagship new machine-OLED series TV access frame Yiyinghua MAX certification. Up to now, 38 models have been certified by FRAME MAX. In addition to Samsung, flagship TV models from well-known manufacturers including TCL, Skyworth, Hisense, Huawei, Konka, Sony, Sharp, Xiaomi, etc. have passed FRAME Qiyinghua MAX certification.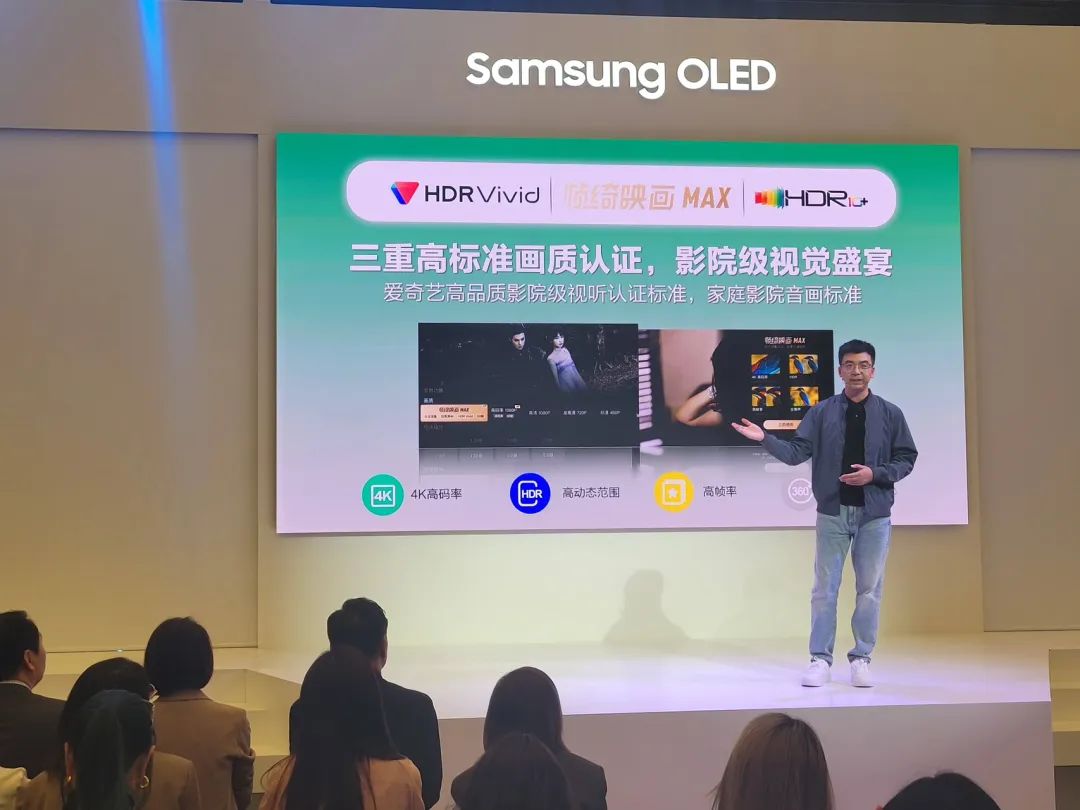 At present, iQiyi is not the only platform that "bets" on audio-visual effects. This means that the competition of streaming media platforms is obviously not limited to content. How to better understand the user's taste and use technology to improve the audio-visual experience has also become the focus of the platform.
In terms of solving the audio-visual experience, the industry also has pain points. Bear the brunt of the film source.
In the past, in the review and modification process of film and television comprehensive works, each frame modification required a re-export process, and these actions may lead to damage to the content of the master version.
In order to achieve the standard of "Frame Qi Yinghua" at the content level, a very important prerequisite is that the quality of the delivered master must be good enough.
In order to solve this problem, iQiyi took the lead in introducing the IMF (Interoperable Master Format) interoperable master format in China. In this format, the picture, sound, subtitle and other elements are separated and stored separately, so targeted modification and update not only save time, but also guarantee the output quality. Therefore, repeated checks and output corrections of the entire film are avoided, ensuring that good content is restored to the greatest extent when it is broadcast. At present, iQIYI's self-made content has been fully realized to be delivered in this format.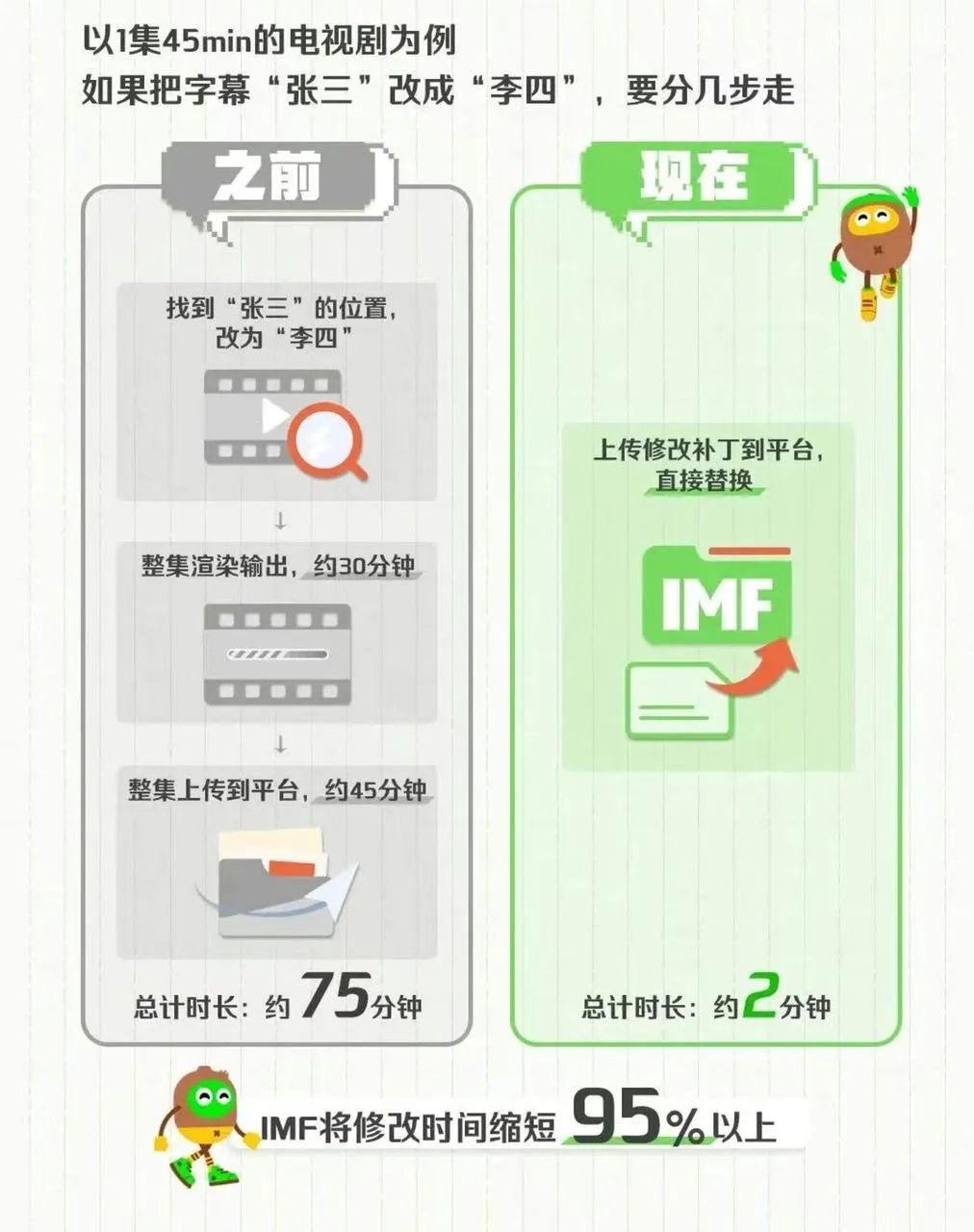 In order to help suppliers better apply this format, iQIYI has cooperated with international mainstream color grading software such as Baselight, Da Vinci, ColorFront, etc., to launch the iQIYI master rendering template, which only needs a small plug-in, You can generate iQIYI standard IMF format content with one click.
This has also become the mastering standard that iQiyi continues to promote in the film and television industry. It is a good practice for all parties in the industry. As a result, IMF has become an industry standard from the pursuit of a company. In the formulation of the master production standard of TV series by the State Administration of Radio, Film and Television, the IMF standard that iQiyi has practiced is also included in it.
03
Behind the more systematic growth, technology is the mainstay
Gong Yu, the founder and CEO of iQIYI, often mentioned that iQIYI's corporate vision is to be a great entertainment company driven by technological innovation. At iQiyi, half of the employees are engineers. As domestic streaming media platforms have entered a stable period, the stage of crazy investment in outsourced copyrights has passed, and technology investment and investment for long-term strategic layout are particularly necessary.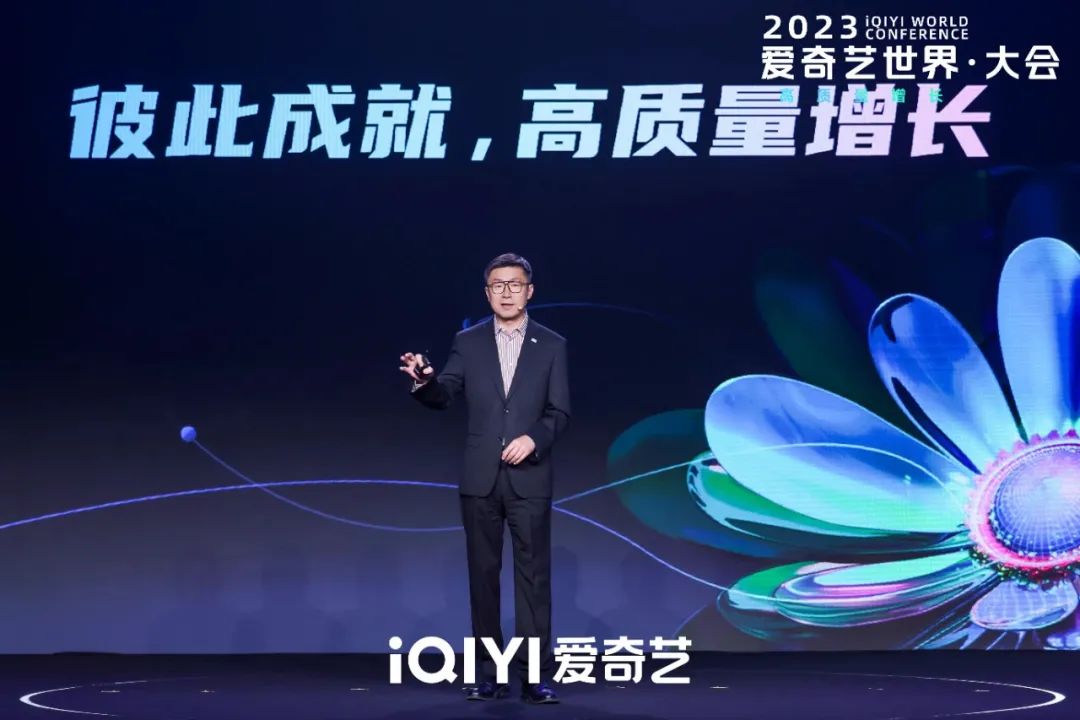 In recent years, the industry has gradually reached a consensus: membership subscription is a relatively mature business model belonging to streaming media platforms. More and more popular content comes from platform-led self-made content. Taking iQiyi as an example, in 2022 alone, there will be six self-produced content titles including "The Wind Blows Pinellia" and "Canglan Jue" with over 10,000 hits, driving the membership scale and revenue to gradually increase.
Behind the frequent release of blockbusters, the upgrading of content consumption from themes to visual effects all point to the inevitable path for the film and television industry to achieve a positive cycle: Users will not only pay for exclusive good content, but also for a better audio-visual experience.
But this won't be the end. In order to continue to break through and expand the territory, the platform needs to move towards more systematic innovation—that is, from the upstream film and television industrial production to improve content production efficiency, to the downstream playback end to provide users with the ultimate experience, forming an overall technological innovation covering from production to playback.
Liu Wenfeng, CTO of iQIYI, mentioned that iQIYI itself takes innovation as its core value. "Technological innovation is the innovation we are looking for to truly drive content creativity and content innovation in the content industry." The new AIGC is a direction. Before AIGC, iQiyi also made a lot of attempts."In recent years, iQiyi's data construction and software systems have been centered aroundmachine learningCentered to build."
For example, through the application of personalized recommendations on the homepage in iQiyi's APP, the viewing ratio of a large number of high-value content in the iQiyi film library has increased. "Users still use content from three years or even ten years ago ", Liu Wenfeng said, this is precisely the role played by personalization.
In addition, iQIYI tried virtual shooting in some scenes of "Fox Fairy Little Matchmaker Moon Red Chapter". The team traveled 1,400 kilometers, moved the virtual studio located in Dachang, Hebei to Hengdian, and built a 2,400-square-meter virtual production studio within 15 days. Virtual shooting has changed the cumbersome, time-consuming and labor-intensive mode of setting up scenes in the past. It is said that the number of workers in virtual shooting sessions has been reduced by one-third. Actors can also stand in front of the screen and see the scene interpreting emotions with their own eyes, instead of standing in front of the green screen and relying on imagination to match the scene as in the past.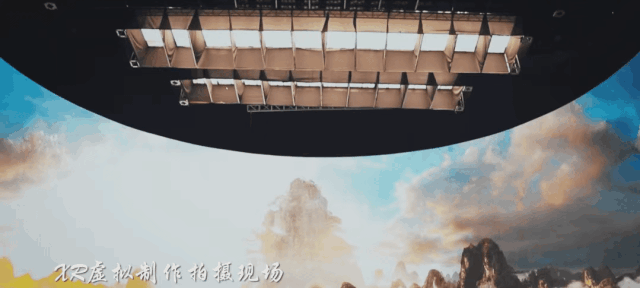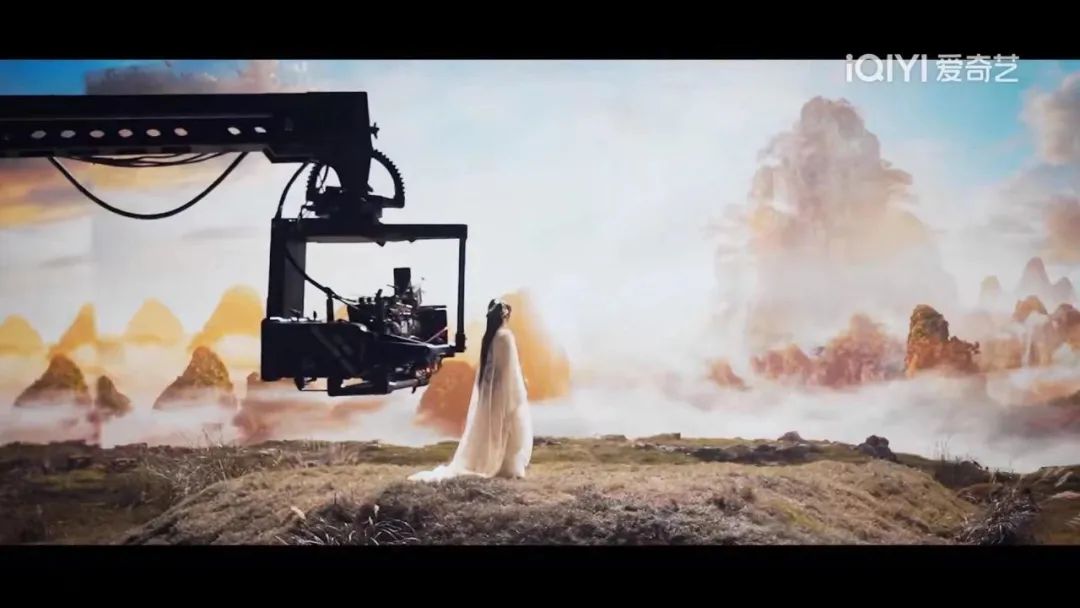 Technology can also reduce costs when it comes to dubbing and subtitling. Taking content overseas as an example, when iQiyi launched content in some small-language countries in Southeast Asia, local audiences could not understand Chinese, and their acceptance of subtitles was not high. Therefore, iQIYI uses a self-developed patented technology called IQDubbing (奇声) to generate corresponding voices for different characters, and only one dubbing manpower is needed for the whole process.
at the same time,iQiyi is also trying to use AIGC Drive brand new content distribution. Starting in mid-2022, iQiyi began to try to use the large language model (LLM) to understand the story logic in long videos. Practice has proved that this set of technology can better extract the storyline, and carry out automatic secondary creation and editing, assisting iQiyi's promotion work.Specifically on the user side, when the user opens the personalized recommendation homepage, the massive content in the film library will re-present thousands of profiles, recommended words, and previews according to the user's preferences.
"The advantage of large models lies in semantic understanding." Liu Wenfeng pointed out, "We hope that AI can understand semantic data like humans, understand massive film sources, and make more customized recommendations."
"When the language ability of the big language model is greatly improved, each user will have an "assistant" who understands you very well. This is an opportunity we see," Liu Wenfeng said.
In the past two years, from shooting, editing to production, and even establishing standards for better "screening", it is iQiyi's full-link infrastructure to promote the industrialization of film and television.In terms of the platform's own positioning, it is not difficult to create a new industry standard. The difficulty is that the upstream and downstream of the entire industry can truly follow—this means that the platform needs to transform the pursuit of "independent improvement" into a collaborative ecological "win-win situation".
Regarding this point, Liu Wenfeng said in an interview, "Technological innovation is not only about improving efficiency and providing useful tools, but more importantly, promoting business development."
And he and his colleagues believe that when practitioners gradually accept and even use technology empowerment in content creation and production, digitization and intelligence will greatly extend the boundaries of the video content industry and create more opportunities.