Baidu: Wenxin Yiyan cloud service will be launched on March 27
News on March 20th, on the afternoon of March 16th, Baidu held a press conference at its headquarters in Beijing. Wenxin Yiyan, a generative AI product based on Baidu's new generation of large language model, was officially launched. , business copywriting creation, mathematical calculation, Chinese comprehension, and multi-modal generation comprehensive capabilities in five usage scenarios.
Judging from the on-site display, Wenxin Yiyan has the ability to understand human intentions to a certain extent. However, Robin Li also mentioned many times that this type of large language model is far from being fully developed, and there is a lot of room for improvement.
Baidu officially announced today: Wenxin Yiyan Cloud Service will hold a new product launch conference at 14:00 on March 27, so stay tuned. (Source: IT House)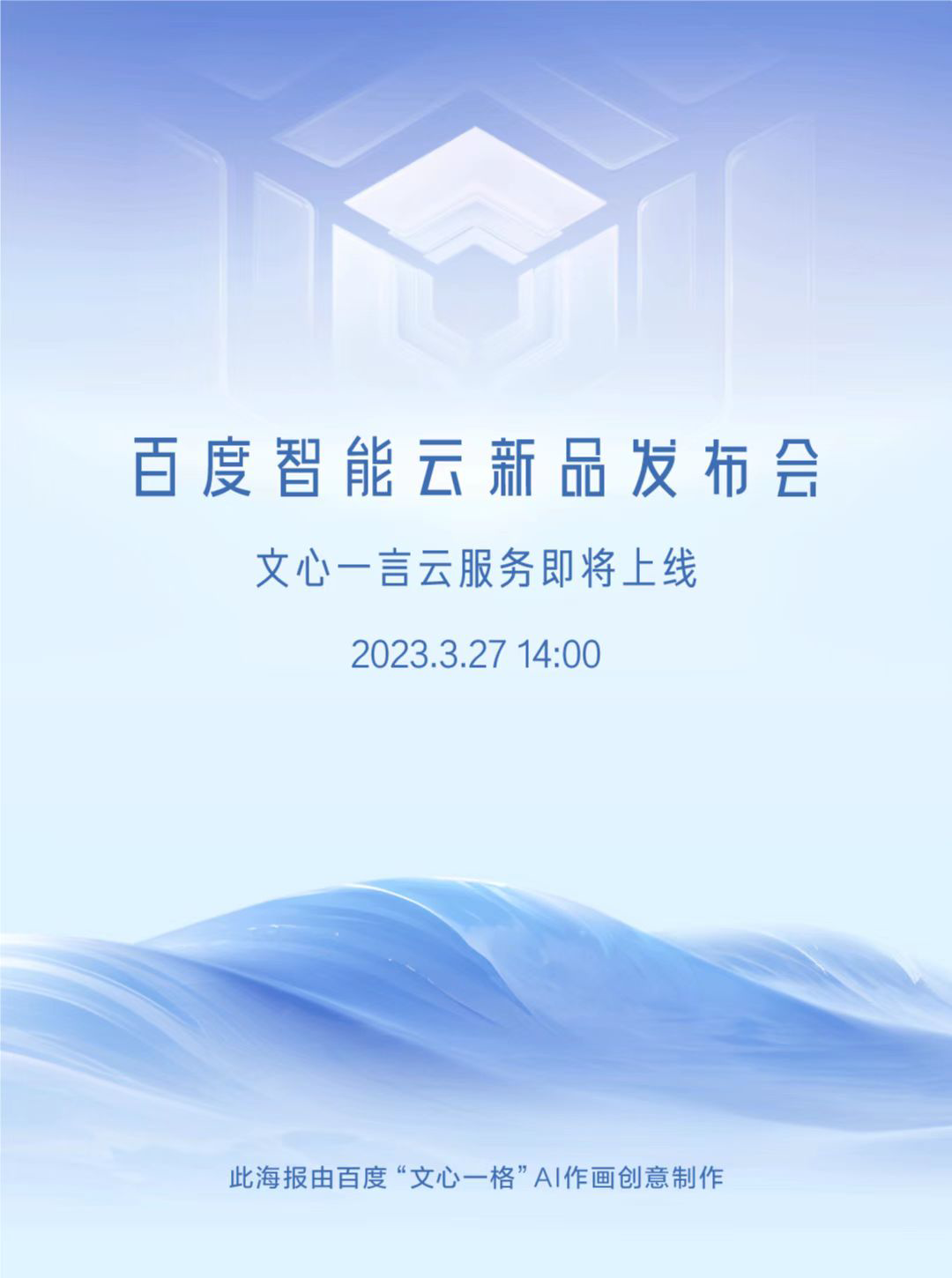 Amazon will cut another 9,000 jobs, mainly in departments such as AWS, advertising and PXT
Amazon CEO Andy Jassy issued a letter to all employees on March 20, saying that Amazon will lay off another 9,000 people in the next few weeks, mainly involving Amazon Cloud Computing Services (AWS), advertising business and Twitch, as well as personnel in charge of human resources. , Experience and Technology (PXT) division.
Andy Jassy issued a letter to all employees in January this year, saying that Amazon plans to lay off more than 18,000 people, most of which involve the Amazon Store and PXT departments. (Source: Financial Associated Press)
Microsoft plans to launch a mobile game store as early as next year to rival Apple and Google
The Financial Times reported on March 20 that if regulators approve its $75 billion deal to buy Activision Blizzard, Microsoft is preparing to launch games on iPhones and Android smartphones as early as next year, Phil Spencer, the head of Microsoft's gaming business, said on March 20. Introducing a new game app store.
According to the European Union's "Digital Market Law", Apple and Google must open their mobile platforms to app stores owned and operated by other companies. This new regulation is expected to take effect in March 2024. Microsoft is battling U.S., European and U.K. regulators who have raised concerns about the potential impact of the Activision-Blizzard acquisition on competition. Microsoft rival Sony has been a vocal opponent of the deal.
But Spencer believes the deal could boost competition on smartphones, the "biggest gaming platform." (Source: Financial Times)

Pinduoduo's net profit exceeded 31.5 billion yuan last year, a year-on-year increase of 306%
On March 20, Pinduoduo released its unaudited financial results for the fourth quarter and full year ending December 31, 2022. The financial report shows that in the fourth quarter, the total revenue was 39.82 billion yuan, a year-on-year increase of 46%; the net profit attributable to ordinary shareholders was 9.4537 billion yuan, a year-on-year increase of 43%.
For the whole year of 2022, the total revenue will be 130.576 billion yuan, a year-on-year increase of 39%; the net profit attributable to ordinary shareholders will be 31.5381 billion yuan, a year-on-year increase of 306%.
"In the fourth quarter, domestic consumer confidence continued to pick up. We selected products, strictly controlled quality, and increased investment in platform resources. Starting from the demand for "more affordable, more fun", we fully stimulated consumption potential and helped the market recover." Director of Pinduoduo Group Chairman and CEO Chen Lei said. (Source: Interface News)
Douyin version B station "Qingtao" is online, known as "Young people's interest knowledge video platform"
According to the news on March 20, Douyin (Beijing Weibo Vision Technology Co., Ltd.) has recently quietly launched an app called "Qingtao". The slogan is "Seeing your love". The current version number has been changed to 1.0. Version.
According to the application introduction, "Qingtao" is a video platform for young people's interest and knowledge. It is a medium-length video related version officially produced by Douyin. (Source: Caijing.com)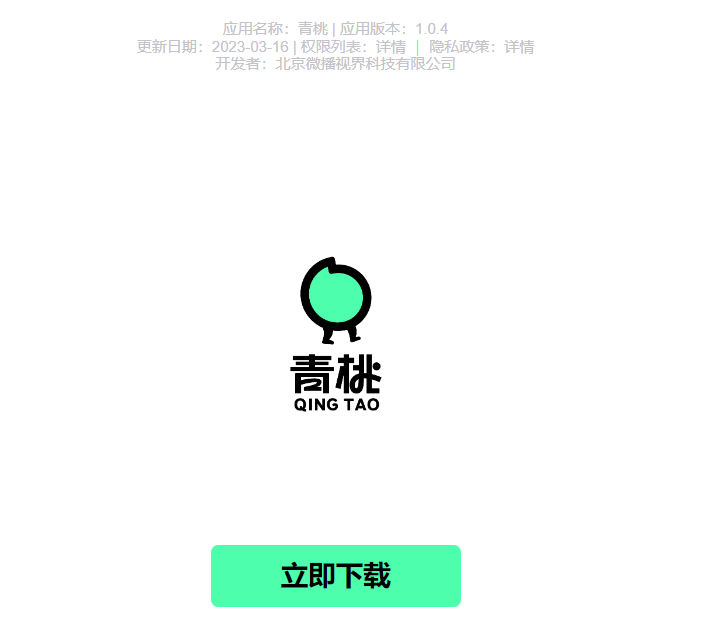 Huawei related person: "Entering the ERP market" is a misreading, Huawei's MetaERP management system is for internal use only
News on March 20, recently, "Huawei Genius Boy Exposure" has been on the hot search, and Ning Boyu, a doctoral student at the University of Electronic Science and Technology of China, has become a new member of Huawei's "Genius Boy" with an annual salary of one million. At the same time, Huawei's director and CEO Ren Zhengfei recently mentioned that Huawei has developed its own MetaERP management system, triggering speculation that "Huawei is entering the ERP market." A relevant person from Huawei told reporters that Huawei's MetaERP management system is only for internal use, and "entering the ERP market" is a misinterpretation.
According to reports, MetaERP is one of the software made by Huawei with its own operating system, database, compiler and language. At present, Huawei has built a set of software development production lines covering the whole process and links of software development, and formed a one-stop In the future, Huawei will develop more software based on this platform, and also plans to open software development tools to the outside world, so that software production tools can become independent and controllable, and promote the development of domestic software industry chain. quality development. (Source: Shanghai Stock Exchange)

Formify launches new gaming mouse: 3D printed from photos of users' hands
According to news on March 20, Canadian manufacturer Formify launched a new custom gaming mouse to improve user comfort. According to reports, players only need to provide photos of their hands, and Formify can create a custom 3D model through the software, and then customize the mouse for the player's unique customization needs, even if they play for a long time, they will not feel uncomfortable. (Source: cnBeta)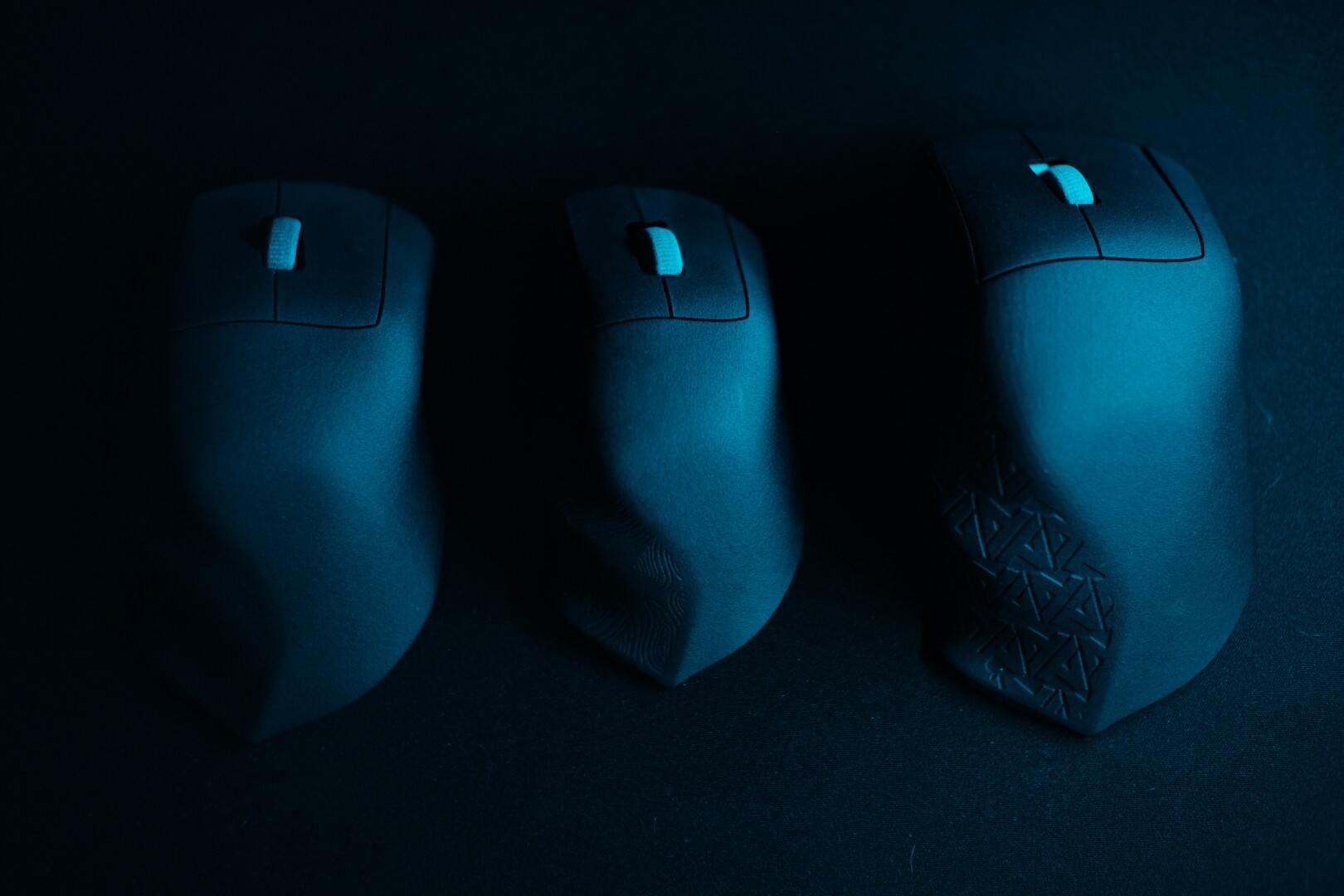 Apple delays launch of HomePod with screen until next year at earliest, news says
March 20 news, according to the latest news, Apple's first HomePod speaker project with a screen has been postponed until next year or later, which is one of a series of measures taken by the company to reduce costs and improve efficiency.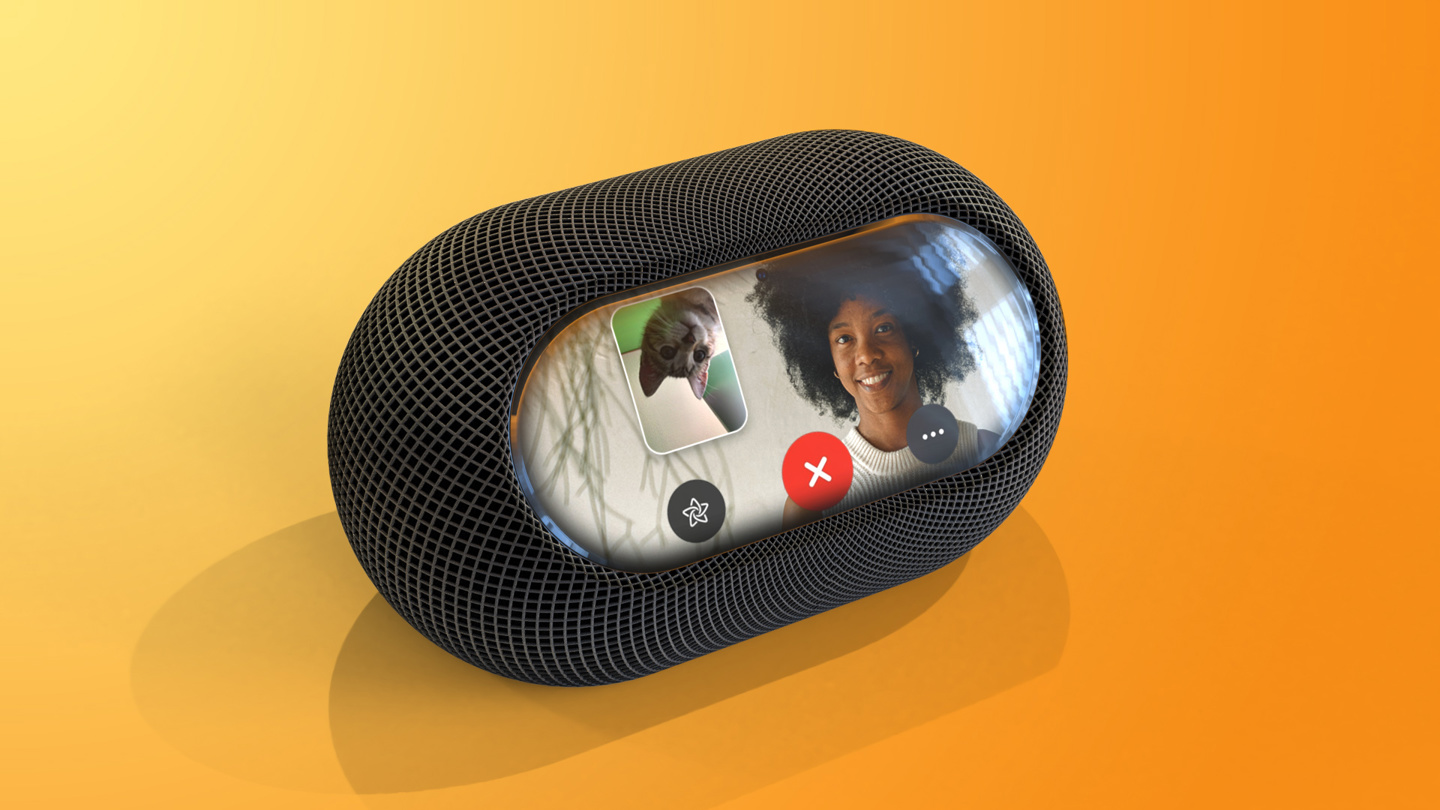 The revelation comes from Bloomberg reporter Mark Gurman, who in his latest Power On newsletter said delaying the device would allow Apple to allocate its R&D budget to more pressing projects like mixed reality headsets. wearing equipment etc.
Gurman said the strategy has helped Apple maintain a stable image in an unstable economic environment and avoid the massive layoffs and spending cuts that other tech companies such as Meta, Amazon, Microsoft and Google have suffered.
It is reported that in addition to delaying the speaker project, Apple has taken other measures to avoid layoffs, including delaying bonuses to corporate teams, suspending hiring for certain teams, controlling budgets and not filling positions immediately when someone leaves.
Regarding this rumored HomePod product, Apple analyst Ming-Chi Kuo recently predicted that a redesigned HomePod with a 7-inch display will launch in the first half of 2024, which coincides with the latest revelations.
According to IT Home, in 2021, Gurman took the lead in breaking the news that Apple is developing a new HomePod with a display and a camera. In the longer term, Apple is thought to be rethinking its smart home strategy, and is reportedly developing devices that combine the Apple TV and HomePod, as well as a HomePod with a screen mounted on a robotic arm. (Source: IT House)

2023 Imported Online Game Approval Information Announced, 27 Games Approved
On March 20, the National Press and Publication Administration released information on the approval of imported online games in 2023. NetEase's "Audition: All Party" and Tencent's "Manor Hehe" and other 27 games were approved. (Source: The Paper)