Xiaomi notified the result of the leak of the car design documents: the supplier was fined 1 million yuan
On the morning of February 2, the leak of Xiaomi's design documents has recently attracted attention. Sina Technology has learned that Xiaomi has internally notified the results of the incident.
In January this year, a car blogger released a picture of the design of Xiaomi's first model, the Xiaomi MS11, showing the bumper of the Xiaomi car, the decorative parts of the Xiaomi MS11, and the details of the cooperation between Xiaomi and BAIC Molding, which aroused the attention of the Internet. .
In response to the leak of Xiaomi's design documents, Wang Hua, general manager of the Xiaomi Group's public relations department, immediately responded that the confidential design documents of the second-tier supplier were indeed leaked. The supplier was only a supplier for mold proofing, and the leaked documents were very early The design draft of the bidding process is not the final document.
Xiaomi also notified the results of the incident internally. According to the report, the cause of the incident was that the partner, a Beijing Molding Technology Co., Ltd., leaked a version of the process draft of the front and rear bumpers of the Xiaomi car due to poor management of its downstream suppliers. For the partners involved, a financial compensation of 1 million yuan was imposed in accordance with the "Confidentiality Agreement", and it was ordered to strengthen information security management of downstream suppliers and deal with leakers. (Source: Sina Technology)

Microsoft sent an internal letter: there is no plan to close Microsoft Suzhou
On February 2, the reporter learned from insiders that Microsoft's global senior vice president and chairman of Microsoft's Asia-Pacific R&D Group, Wang Yongdong, sent an internal email late at night on the 1st to refute the rumors, saying that he did not know of any plans to close Microsoft's Suzhou site.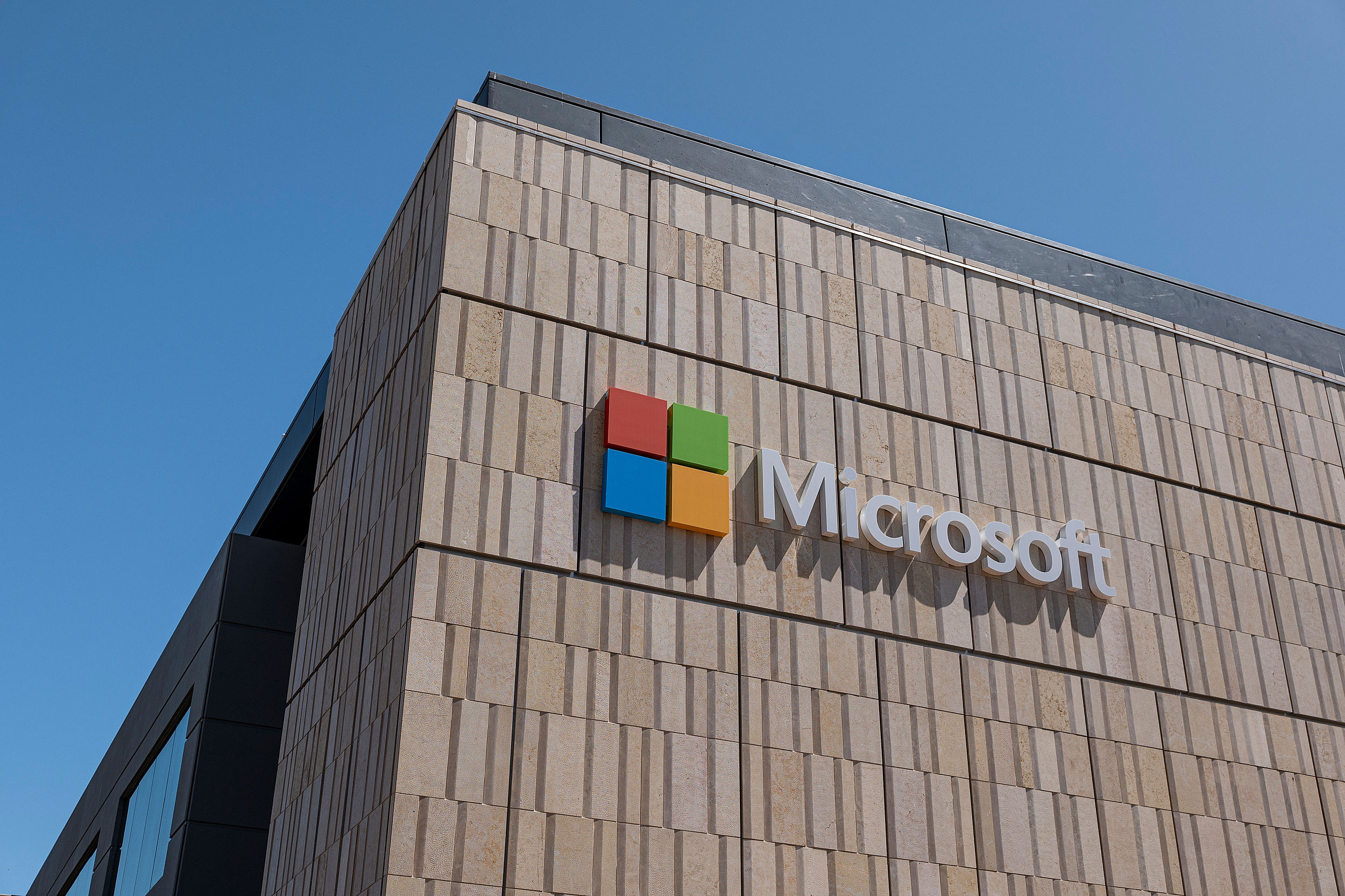 Wang Yongdong said in the email that he usually does not respond to similar rumors. This time the exception is that a large number of inquiries have attracted internal and external attention. Wang Yongdong called on employees to return to work and focus on customer and user services. "Don't waste your precious time on such unfounded rumors, and don't spread them further." (Source: Kechuangban Daily)
Meta released its fourth-quarter financial report, and the revenue of the metaverse department declined
On February 2, Meta, the parent company of Facebook, released the company's unaudited financial report for the fourth quarter and full year of fiscal year 2022 as of December 31. According to the report, Meta's revenue in the fourth quarter was US$32.165 billion, a decrease of 4% compared with US$33.671 billion in the same period last year; net profit was US$4.652 billion, a decrease of 55% compared with the net profit of US$10.285 billion in the same period last year ; Diluted earnings per share were $1.76, down 52% from $3.67 a year earlier.
Among them, the "Reality Labs" business unit responsible for virtual reality and metaverse-related projects had a Q4 operating loss of US$4.28 billion, and a total annual operating loss of US$13.72 billion (approximately RMB 92.3 billion). (Source: Times Finance)
Apple's first-quarter revenue falls for first time in four years
News on February 3, Apple today released the company's first quarter results for the 2023 fiscal year. According to the report, Apple's net revenue in the first fiscal quarter was US$117.154 billion, a decrease of 5% compared with US$123.945 billion in the same period last year. Biggest quarterly revenue drop since September 2016; net profit was $29.998 billion, down 13% from $34.630 billion a year earlier.
Cook revealed on the earnings conference call that Apple missed its expected revenue target for the first time in four years, and he blamed the epidemic for most of Apple's problems this quarter.
Cook said: "Challenges related to the epidemic … have greatly affected the supply of iPhone 14 Pro and iPhone 14 Pro Max, (this) has continued through most of December." The company's results were also impacted by foreign exchange rates fueled by a strong U.S. dollar, as well as by overall economic challenges. Cook also said Apple "would have grown in the vast majority of the markets we track" were it not for foreign exchange headwinds. (Source: IT House)

GM strikes deal with Netflix to use its electric cars in shows, TV series
General Motors and Netflix announced a partnership that will see the automaker's electric vehicles appear in new shows and film and television dramas.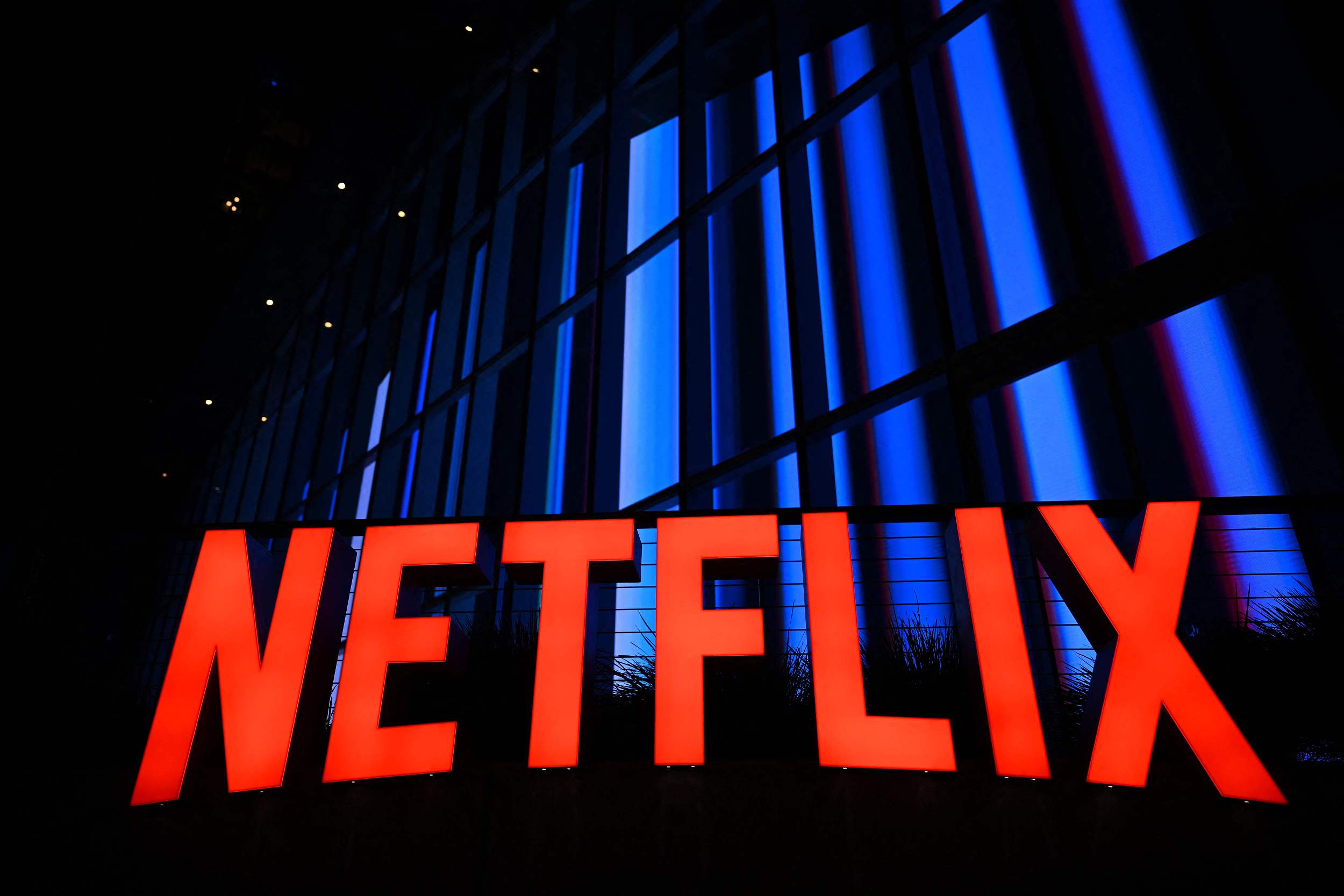 To kick off the initiative, the companies have cast Will Ferrell in a joint commercial, which will air shortly. No financial terms or deal logistics were disclosed in the announcement from the parties, but executives from both companies insisted in a news conference that the arrangement was not traditional product placement.
It is not without precedent for film and television companies to cooperate with cars. For example, the "Transformers" series largely relies on the agreement with General Motors. While it's difficult to see the potential value of the partnership in the short term, the deal does give Netflix a relationship with a major automaker. (Source: IT House)
Buffett sells 1.55 million BYD shares worth $44.85 million
On the afternoon of February 2, according to reports, a document submitted to the Hong Kong Stock Exchange today showed that Warren Buffett's investment company "Berkshire Hathaway" (Berkshire Hathaway) traded at 3.5181 100 million Hong Kong dollars (about 44.85 million U.S. dollars), sold 1.55 million Hong Kong-listed shares of electric car maker BYD.
The document shows that as of January 27, Berkshire Hathaway's shareholding in BYD's issued H shares has dropped from 13.04% to 12.9%.
Buffett's Berkshire Hathaway first invested in BYD in September 2008 and obtained 225 million shares of BYD. Last August, it reduced its holdings for the first time. In November, Berkshire Hathaway accelerated the sale of BYD shares, reducing its shareholding ratio from the initial 20.04% to 15.99%.
The move has fueled speculation that Buffett is no longer bullish on BYD's future. However, Li Ke, executive vice president of BYD, said in December last year that although Berkshire Hathaway sold more than 1/5 of BYD's shares, he believed that Buffett would not give up BYD. (Source: Sina Technology)
Toutiao will re-launch the Wukong Q&A App
According to the news on February 2, the "Wukong Questions and Answers" APP, which was shut down two years ago, will be launched again at an appropriate time, and a new product LOGO will be launched, mainly red and white in the style of today's headlines, accompanied by the word "Wukong" . It is worth noting that this is the first "resurrected" product of Toutiao. This product will be rebuilt by the Toutiao team from the second half of 2022, and it is one of the "Wukong" series products under Toutiao. In this regard, Tech Planet asked Byte for verification. As of press time, it has not yet responded. (Source: Tech Planet)

Microsoft launches a high-end version of Teams based on ChatGPT
On February 2, Microsoft released an advanced Teams messaging service powered by ChatGPT to simplify corporate meetings. Prior to this, ChatGPT had set off a storm throughout Silicon Valley. Microsoft said the service will cost US$10 a month, rising to US$10 in July. ChatGPT, owned by OpenAI, will automatically generate meeting minutes, recommend tasks and help Teams users create meeting templates.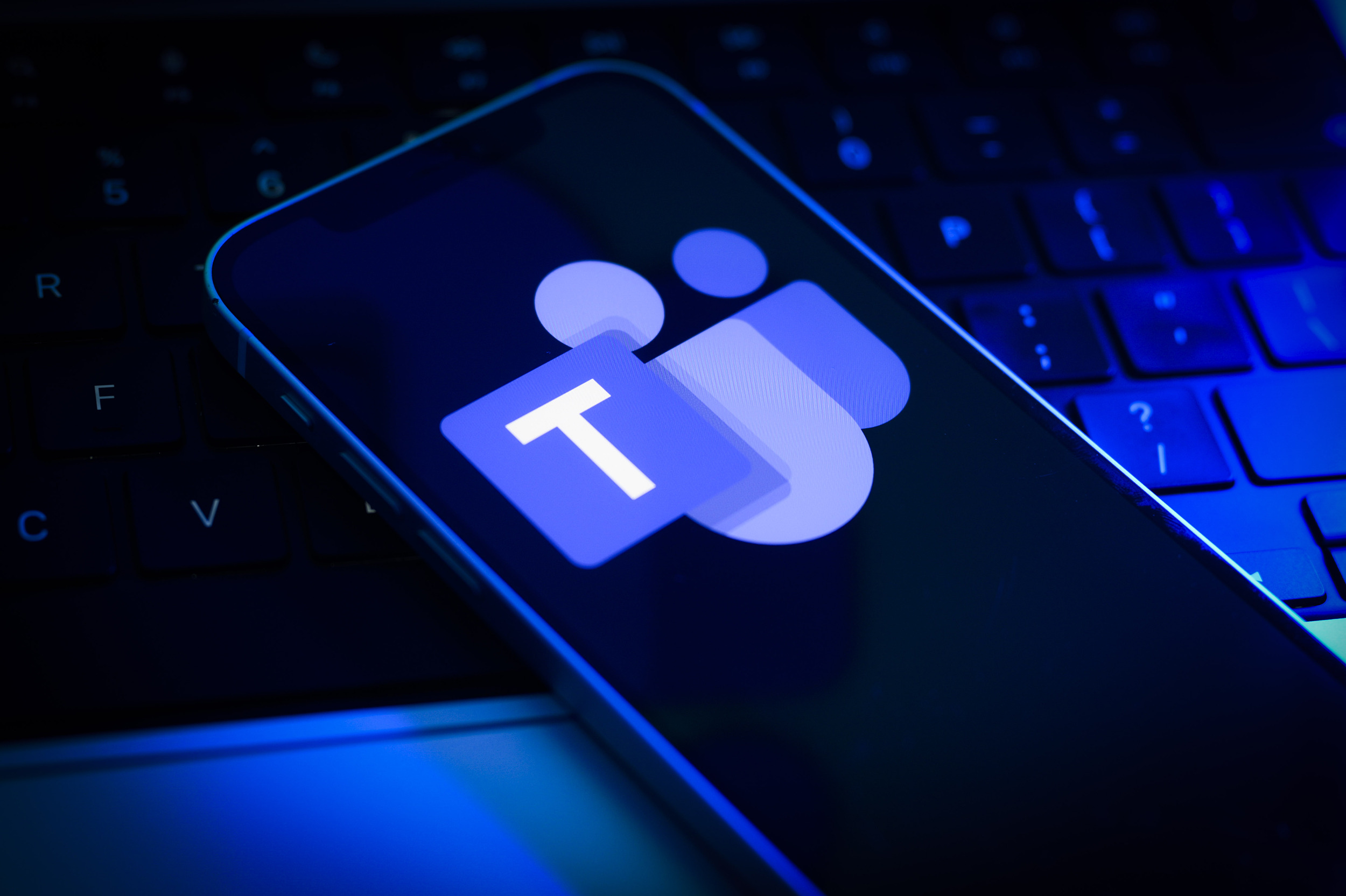 Microsoft, which announced a multibillion-dollar investment in OpenAI earlier this month, said the company aims to build ChatGPT's technology into all of its products, giving it an edge over rival Google. Previously, OpenAI launched ChatGPTPlus, a subscription fee of $20 per month. (Source: Sohu Technology)
Meizu's new patent: Embedding earphones in mobile phones can also be used as a camera
On February 2, Zhuhai Meizu Technology Co., Ltd. applied for a patent for "a smart mobile terminal" recently published, showing a conceptual design combining a mobile phone and an earphone.
This patent provides an intelligent mobile terminal, including a terminal body and an integrated module. Wherein, the integrated module includes an audio-visual component communicatively connected with the terminal body.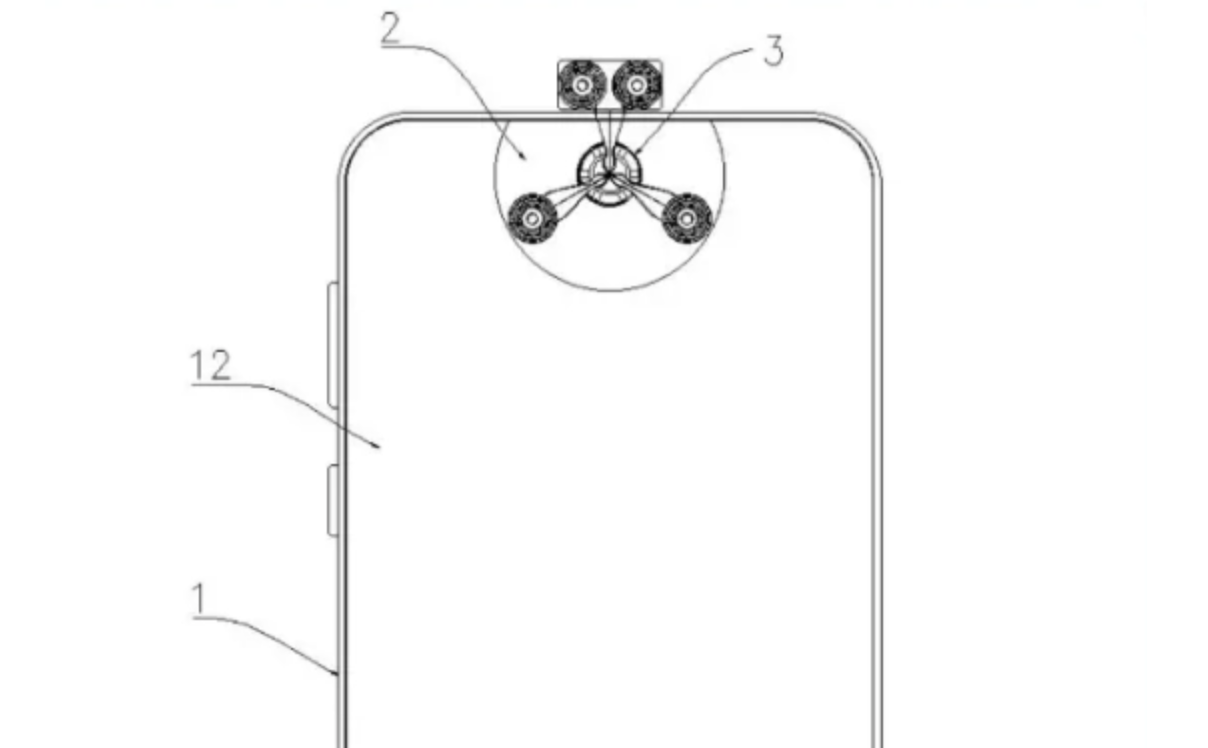 When the user uses the earphone function, the audio-visual component can be removed from the mobile phone to perform the auditory function. When the user needs to use the camera function, the audio-visual component is installed on the mobile phone, and it can be used as a camera module to perform visual functions.
The audio-visual assembly in the present invention can be used as an earphone or as a camera, and when the integrated component is used as a camera, it can be used as a front camera or a rear camera, which reduces production costs and ensures The light transmission effect of the camera. (Source: IT House)

Before Valentine's Day, Microsoft's Xbox controller "Romantic Pink" color will be available for pre-sale this afternoon
On February 2, Microsoft announced that the Xbox handle "Romantic Pink" will be The pre-sale will start at 3:00 pm on February 3rd, and the official sale will start at 8:00 pm on February 13th.
This color scheme uses a pink front cover, as well as two pink rockers and pink buttons. According to Microsoft, give your favorite Xbox controller "Romantic Pink" to your favorite Ta, so that every part of life is pink and romantic, and every day is Valentine's Day.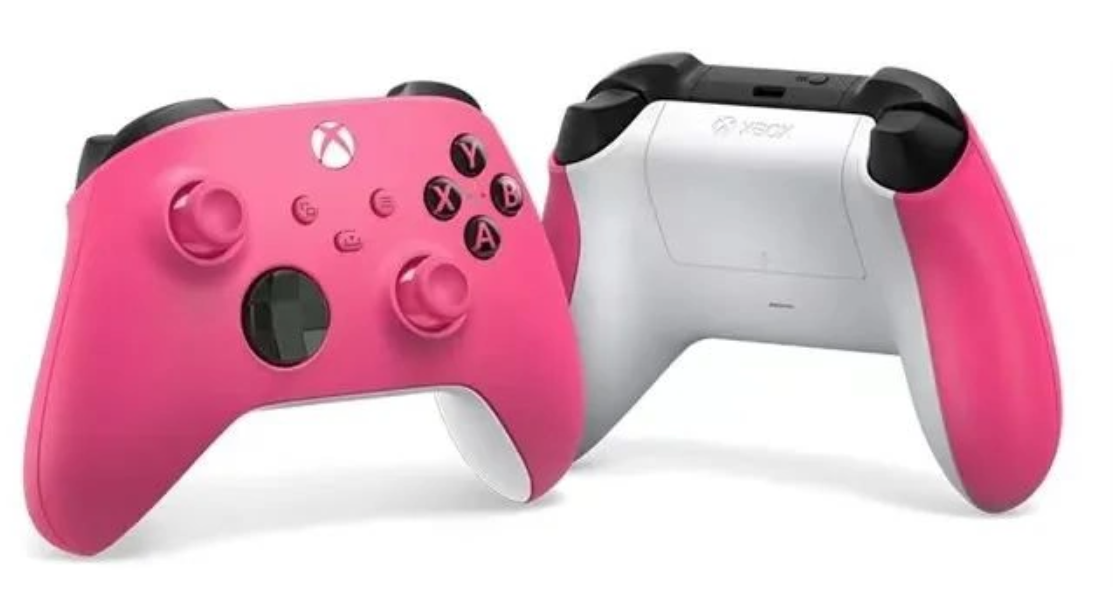 According to Microsoft, the Xbox controller has a modern design with sculpted surfaces and refined geometry to help improve the comfort of the game; the use of textured grips and hybrid arrow keys can keep players focused. Players can capture and share content via a dedicated "Share" button. (Source: cnBeta)