China's first flight of the world's first large-scale four-engine UAV: ​​1.5 tons payload, complete intellectual property rights
On October 25, the world's first large-scale four-engine UAV code-named "Double-tailed Scorpion D" successfully made its maiden flight at the Fengming General Aviation Airport in Zigong, Sichuan. The machine is independently developed by Sichuan Tengdun Science and Technology Co., Ltd. and has complete intellectual property rights.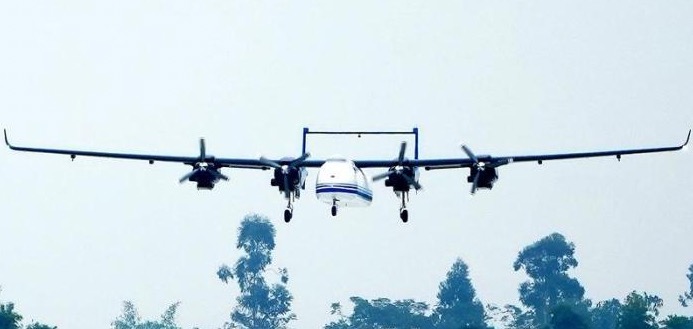 The "Double-tailed Scorpion D" that successfully flew for the first time this time is a new type of support and support product developed on the basis of the Double-tailed Scorpion series of UAV platforms. man-machine system. The aircraft has a wingspan of 20 meters, a length of 10.5 meters, a height of 3.1 meters, a maximum take-off weight of 4.35 tons, a maximum payload of 1.5 tons, and a maximum loading space of 5 cubic meters.
The configuration of four engines and generators enables the "Double-tailed Scorpion D" to carry more high-performance mission loads and perform support tasks such as cargo logistics, aerial sowing, and mission load use, further enriching the application of commercial large-scale UAVs Scenes. (Source: China News Network)

Apple targets carbon neutral global supply chain by 2030
On October 25, Apple launched an initiative calling on its global supply chain to take action to address their greenhouse gas emissions and fully decarbonize. Apple will assess whether major production partners have decarbonized their Apple-related production operations, including 100% renewable energy, and will track progress annually.

"As we accelerate our goal of achieving carbon neutrality in our supply chain by 2030, we look forward to continuing to work with Chinese suppliers and partners to address the challenges of climate change." Apple Vice President and Managing Director of Greater China Ge Yue "As part of this work, we are delighted to continue to collaborate with Tsinghua University to help young talents acquire knowledge and skills in the field of climate and protect our precious planet," he said. (Source: Cover News)
Ali Health issued a positive profit forecast: half-year profit of not less than 80 million yuan
On October 25, Ali Health issued a positive profit forecast. The company expects to record a profit of no less than RMB 80 million for the six months ended September 30, 2022, while the loss for the same period in 2021 is about 231.6 million. Yuan.
The announcement shows that the turnaround from loss to profit is mainly due to the continuous growth of the group's pharmaceutical self-operated business user scale, the improvement of bargaining and pricing power and the optimization of operating efficiency brought about by the group's refined operations, and the platform economy of scale to promote efficiency improvement and cost dilution. (Source: Daily Economic News)

Li Auto denies that AI algorithm chief Wang Yilun will leave
On October 25, some media reported that Wang Yilun, the head of the intelligent driving AI algorithm of Lili Auto and the chief AI scientist, will resign in the near future. During the ideal period, Wang Yilun was mainly responsible for the research and development of AI algorithms such as intelligent driving perception and maps, and reported to Lang Xianpeng, vice president of ideal intelligent driving.
According to the report, Wang Yilun may participate in entrepreneurship after resigning, but he is still in the state of job handover and is expected to leave at the end of the month. A source said that Wang Yilun's departure may be related to too much internal research and development pressure. Ideal is looking for an algorithm VP to take over Wang Yilun's work.
In this regard, Li Auto denied Wang Yilun's resignation, and Wang Yilun himself expressed that it was inconvenient to respond. (Source: Tech Planet)
Meizu responds to car-building rumors: it is indeed reserving relevant talents in the field of automobiles
Recently, Meizu released job recruitment information in the automotive field on the recruitment website. The outside world speculated that Meizu seems to be developing in the direction of vehicle manufacturing, seeking talents to build vehicles by itself. On October 25, Meizu Technology Public Relations responded: "The company is indeed reserving talents in the automotive field."
The positions that Meizu is recruiting for automobile manufacturing include: new energy vehicle sales consultant, senior intelligent cockpit test engineer (Wuhan), mechanical structure engineer, chassis electronic control engineer, etc. Among them, the recruitment requirements for chassis electronic control engineers state that 3 to 5 years or more of work experience in vehicle manufacturing companies is required.
In July this year, Hubei Xingji Times, a subsidiary of Geely, officially announced the acquisition of Meizu, holding a 79.09% controlling stake in Meizu Technology and gaining sole control over Meizu Technology. It is reported that Meizu has also applied for a number of patents related to the vehicle system this year. (Source: IT House)
European Council Approved: The European Union will use the Type-C interface uniformly from 2024
On October 25th, according to foreign media reports, the European Council approved that all types of mobile phones, tablets and other electronic devices sold in the EU must use the Type-C charging interface from 2024, and Apple is no exception.
In addition, consumers can also choose whether to buy a charger when purchasing electronic equipment. It is reported that after being signed by the President of the European Parliament and the President of the Council, the bill will be published in the Official Journal of the European Union and will enter into force 20 days after publication. The new rules will come into effect 24 months after entry into force. All laptops will also begin to comply 40 months after the directive goes into effect.
Apple has been fighting the rule, saying a unified interface would "stifle innovation" and lead to more environmental waste. It is also reported that Apple will lose tens of billions of MFi and other licensing fees every year. (Source: TechWeb)
Weilai invested 2 billion yuan to establish a battery technology company, with Li Bin as chairman
On October 25th, according to public information, Weilai Battery Technology (Anhui) Co., Ltd. was established, with Zeng Shuxiang as the legal representative and Li Bin as the chairman, with a registered capital of 2 billion yuan.
According to the data, the company is 100% controlled by NIO, and its main business scope includes: import and export of goods; technology import and export; battery manufacturing; graphite and carbon product manufacturing; auto parts and accessories manufacturing; new energy vehicle electrical accessories sales; Sales of intelligent power transmission and distribution and control equipment, etc.
In the middle of this year, a message on the environmental information disclosure platform of Shanghai enterprises and institutions revealed that NIO will invest 218.5 million yuan to build 31 cell and battery pack R&D laboratories in Anting Town, Jiading District, Shanghai, and lay 1 Lithium-ion cell trial production line and 1 battery pack pack line. But whether Weilai will really get involved in the battery self-manufacturing business is still unknown. (Source: Pinwan)

Apple iOS 16.1 official version update: third-party app live events are online
On October 25th, Apple released the official version update of iOS 16.1, which is the first major update of the iOS 16 operating system since its public release. Apple also released the official version of iPadOS 16.
The official version of iOS 16.1 launched the iCloud shared photo library and supports the "real-time activity" function. The real-time activity of third-party apps can be displayed on the smart island and lock screen of the iPhone 14 Pro model, and users can always know the latest information of commonly used apps.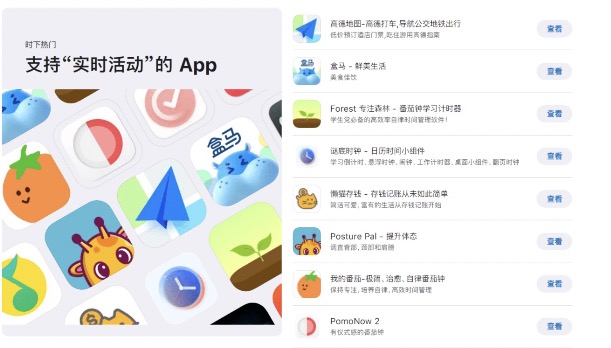 For example, users can follow the arrival time of a taxi, the latest score of a ball game, or the next alarm on the lock screen without unlocking the device. If users of iPhone 14 Pro unlock the device, the "Live Activity" information will also appear on Smart Island. Apps such as AutoNavi Maps, Hema, Himalaya, QQ Music, and NetEase Cloud Music all support this function.
In addition, iPadOS 16 has also been updated and upgraded in many aspects. The Safari browser adds shared tab groups and provides security through passkeys. "Pre-stage Scheduling" provides a new multitasking method, users can use multiple stacked windows and switch quickly. (Source: IT House)
8GB video memory version of RTX 3060 is expected to be available at the end of October: the price is cheaper
On October 25th, the official website of the manufacturer Manli announced the new RTX 3060 8G graphics card. The shape and packaging of the retail card were published online, and the memory bit width was 128bit.

In terms of appearance, the graphics card has dual-fan cooling and dual-slot thickness. Other aspects are the same as the current RTX 3060, including CUDA scale, frequency settings, etc., and the final performance is expected to be very different.
It is reported that NVIDIA is tentatively scheduled to launch the RTX 3060 8GB at the end of October. The current domestic price of the RTX 3060 is generally around 2,500 yuan, and the price of the RTX 3060 8GB will be cheaper. (Source: Fast Technology)

AI developed a game Demo in six hours, netizens: the new concept "3A masterpiece"
AI is here to "grab human jobs" again, and this time it's the turn of game developers.
A text adventure game Demo called "Future Hell Drawing". The script, vertical drawing, scene, dubbing and even BGM in the game are all covered by AI and completed after 6 hours. Some netizens joked that: AI script, AI painting, AI dubbing, this is a new concept "3A masterpiece".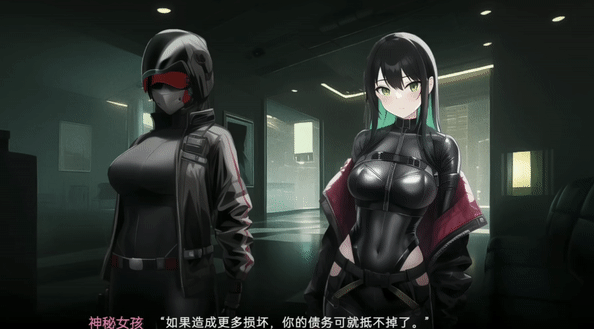 The game does not look amazing, and even the text generated by AI has strange grammar and repetition, and the creator also said that it is only exploration at the moment. However, the fact that AI lowers the threshold for creation and greatly improves production efficiency has attracted a lot of attention. (Source: Qubit)