A recent research report said that Apple Watch has achieved the highest half-year "placement rate", which is the active percentage of iPhone users who also own an Apple Watch. The Apple Watch has dominated the smartwatch industry several times, surpassing 100 million active users in the second quarter of 2021.
Today, while the Apple Watch changes a lot every quarter, Counterpoint Research says its semi-annual reporting results in North America for the first half of 2022,Is the highest placement rate ever for an Apple Watch. This refers to the proportion of iPhone users who purchase paired Apple Watches.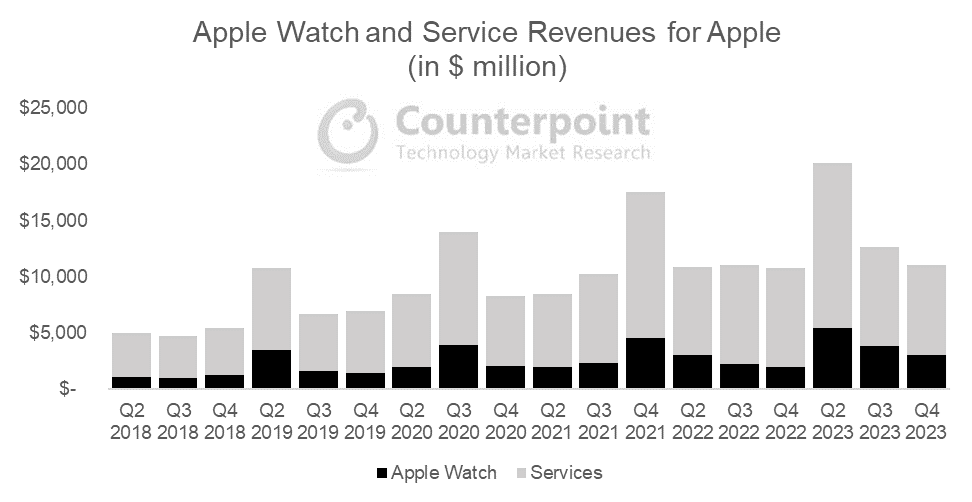 It is understood that Apple Watch reached the first half of the year in North America.The placement rate has reached 30%up from 10% in 2015, and Apple Watch revenue in North America has also been rising relative to iPhone revenue as the Apple Watch has grown in popularity.
While the first-half figure was 30%, Counterpoint's full report showed a bigger change in quarterly breakdowns. In the second quarter of 2022, the Apple Watch's placement rate was 29% — compared to 36% in the first quarter of 2022.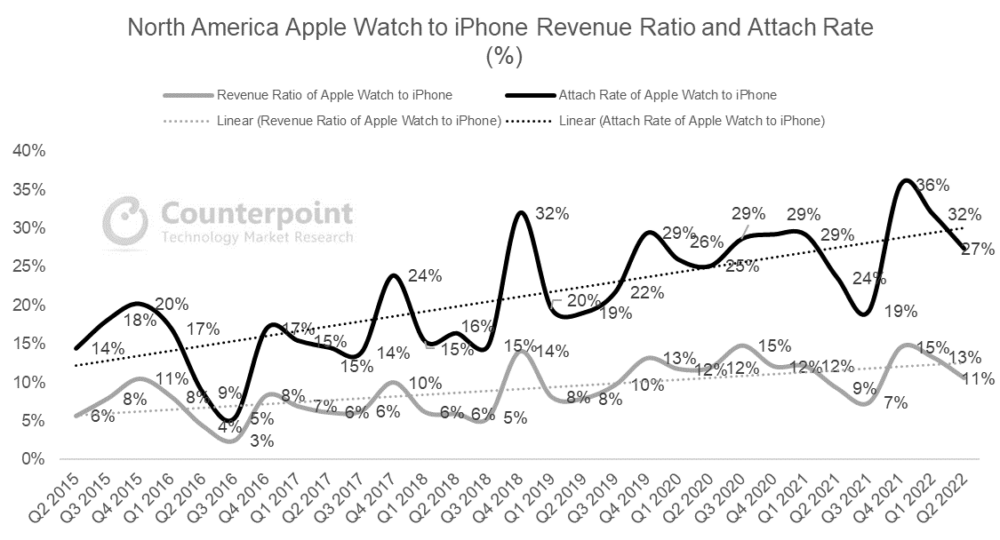 As early as the fourth quarter of 2020, Counterpoint had said that Apple Watch's placement rate in the quarter was as high as 40%. Apple's closest competitor, the Samsung smartwatch, had a 14% placement rate in the third quarter of 2021, but was 9% in the current quarter.
Placement rates fluctuate throughout the year, for example, buyers may not choose to buy an Apple Watch immediately after a new iPhone is released.
Counterpoint Research pointed out that while Apple gains some users from the Android ecosystem every year, the major smartphone market is at or near saturation. That puts the Apple Watch at the center of Apple's hardware strategy as Apple looks for top-line revenue growth.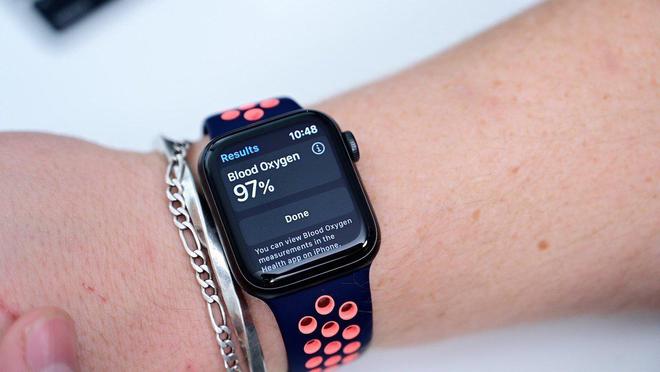 For more technical information, please continue to hold the Urban Tech Story version!
【source】