Recently, according to the Tianyancha App, Apple officially announced a new patent-"Method for making non-terrestrial network communications comply with terrestrial standards and regulations".
According to the patent abstract, user equipment can configure transmitters or receivers to comply with regulations or standards for geographic areas to communicate with non-terrestrial networks, such as satellite networks.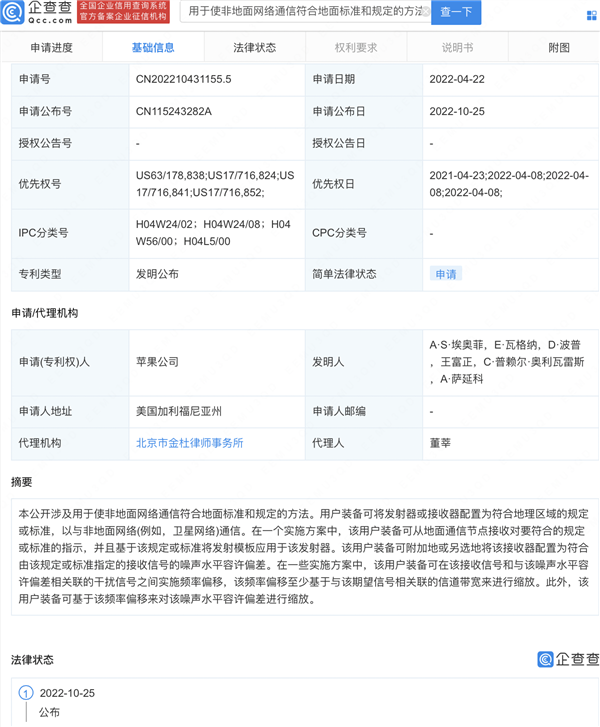 In one embodiment, the user equipment may receive an indication of a regulation or standard to be complied with from the terrestrial communication node and apply a transmit template to the transmitter based on the regulation or standard; the user equipment may additionally or alternatively configure the receiver to Compliance with the noise level tolerance of the received signal specified by a regulation or standard.
From the introduction, this is Apple's technology about satellite communication.In fact, the current iPhone 14 series has achieved satellite communication, and it is the only manufacturer in the world that has implemented this function on a large scale on smartphones except for the HUAWEI Mate50 series.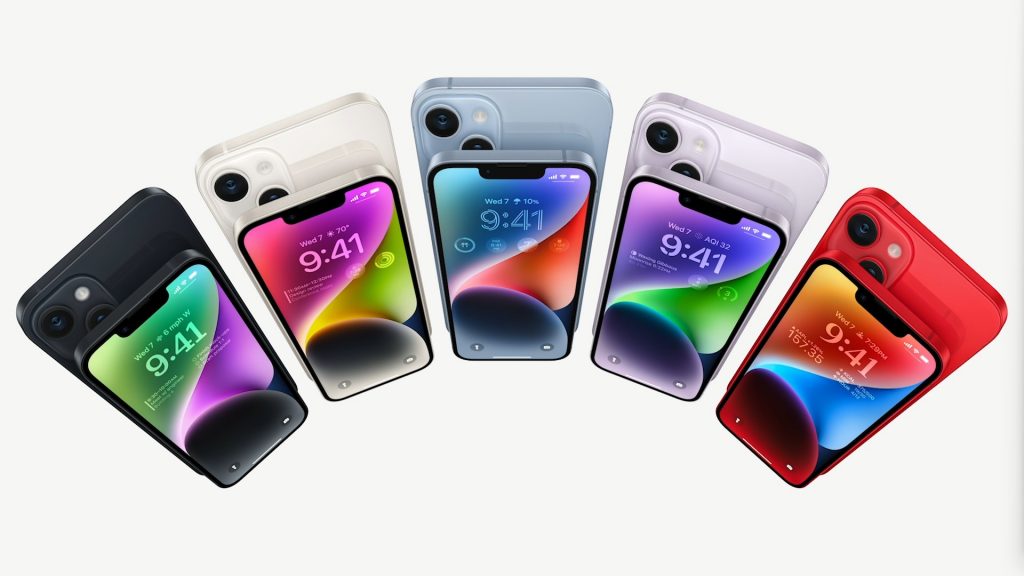 However, unlike HUAWEI, the iPhone 14 can achieve two-way communication, but only in emergencies. It will contact the rescue agency directly, and can communicate with each other when there is a problem. Although the HUAWEI Mate50 series can only send information in one direction, it can customize the sending object.
Even if the other party is not a HUAWEI mobile phone, they can receive a message with specific coordinates, and can also send custom text, which is very convenient to report safety.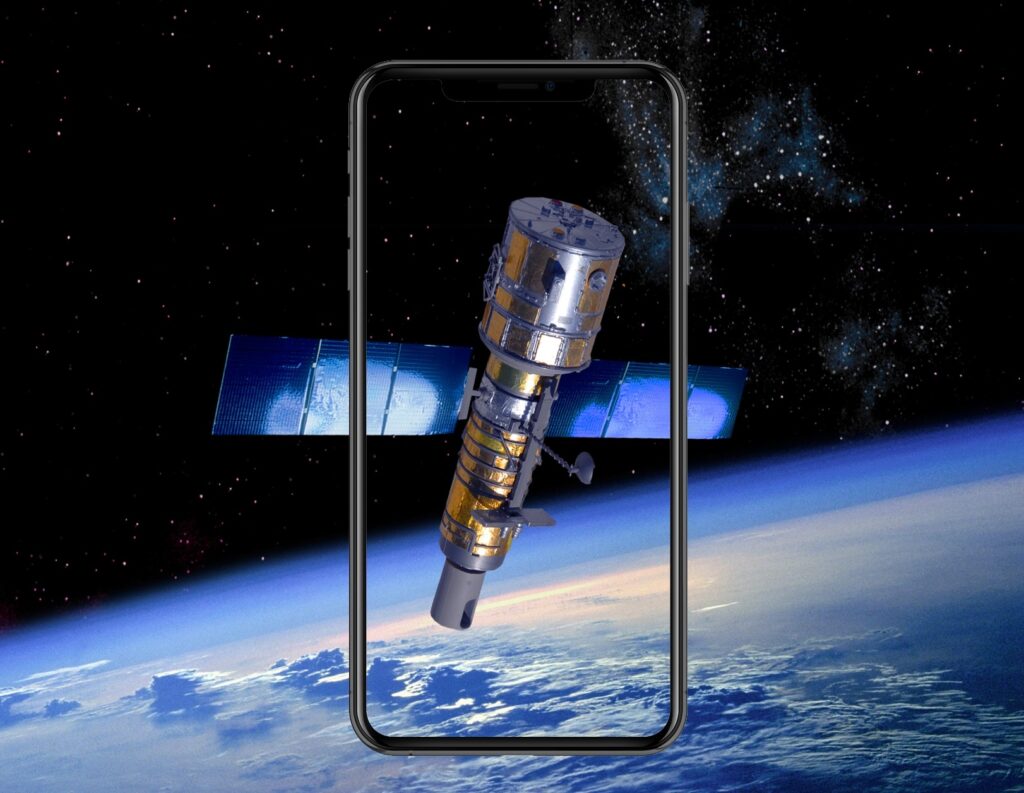 In a nutshell, the patent is that users can communicate directly with satellite networks, etc., after equipping the transmitter or receiver. If the patent is officially implemented, it will significantly improve the iPhone's signal problems.
The iPhone signal problem has been criticized by some users for several reasons, including the baseband form used by the iPhone itself, the design of the antenna, and the system. Although the latest iPhone 14 series has optimized the mobile phone signal, it is still at a disadvantage compared to mobile phones with generally recognized signals.
For more technical information, please continue to hold the Urban Tech Story version!
【source】