Tesla invested another $1 billion to vigorously produce 4680 batteries and Semi electric heavy trucks
On January 31, Tesla said it had increased its capital expenditure plan for next year by $1 billion (currently about 6.75 billion yuan). Currently, the company is preparing to increase production of 4680 battery cells used in electric vehicle batteries and Semi heavy-duty trucks.
Just a few days ago, Tesla announced that it would invest $3.6 billion (currently about 24.3 billion yuan) to build two new factories near its existing production base in Reno, Nevada, to produce 4680 battery cells and Semi trucks. Tesla aims to produce 50,000 Semi trucks in 2024.
Tesla shares fell 1.8% in premarket trading. (Source: Phoenix Technology)

Analyst: Tim Cook is smart, Apple will not lay off workers on a large scale
On January 31, it was reported that investment bank Wedbush analyst Dan Ives (Dan Ives) said that Apple will not lay off thousands of people like other large technology companies because CEO Tim Cook (Tim Cook) Apple is running very well.
Last week, it was reported that Apple had begun laying off some non-seasonal employees in retail channels other than Apple Stores. Some Apple retail channel employees who work at stores such as Best Buy have received layoff notices. In addition, Apple also cut 100 contract recruiters. But so far, Apple hasn't made the kind of mass layoffs that other big tech companies have.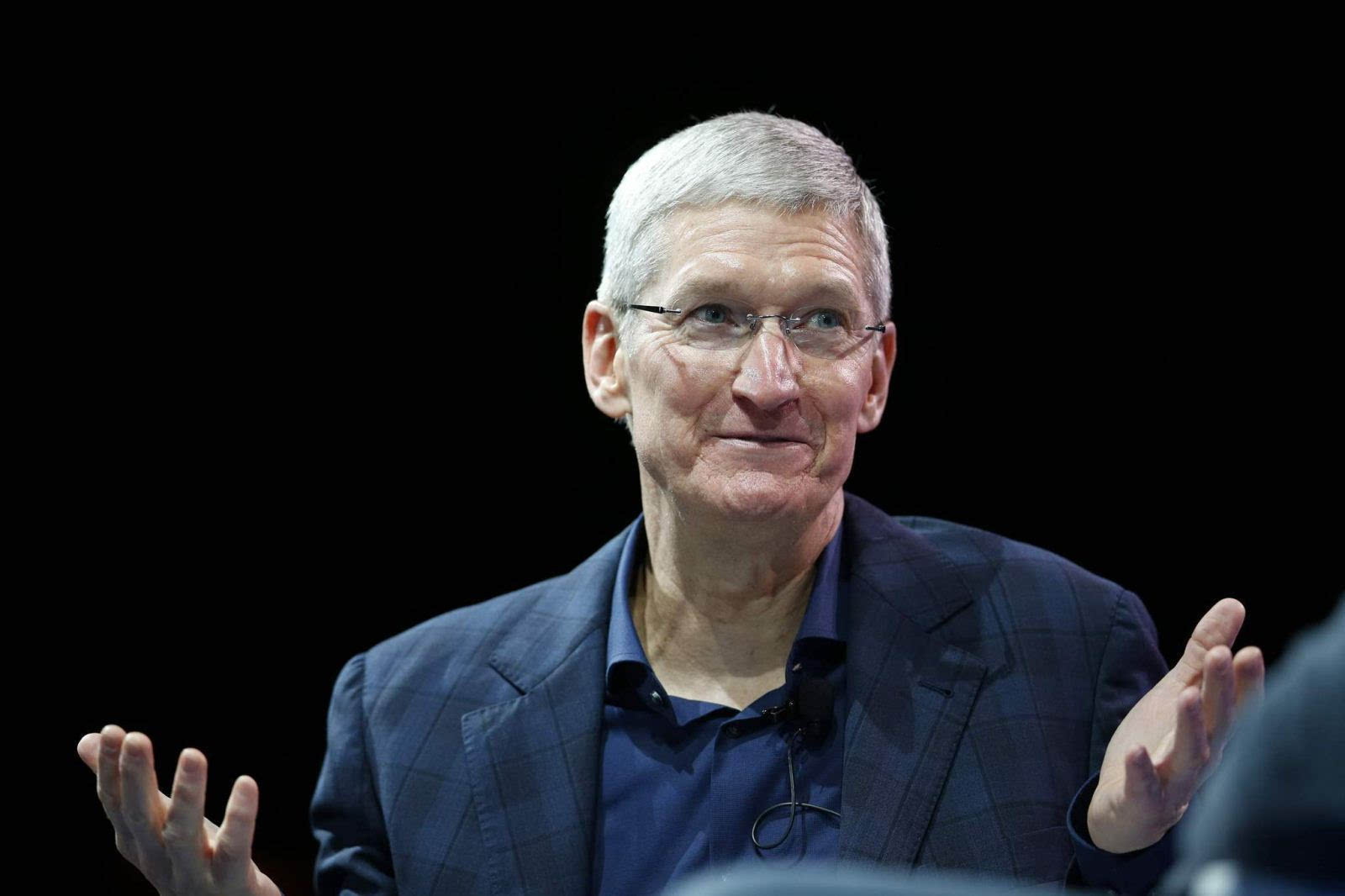 Ives said: "Apple has never been as aggressive in hiring as other technology giants. Therefore, you will only see them cutting costs at the edge. They are tacticians and have brains." (Source: Sina Technology)
The US government is considering cutting off all ties between US suppliers and Huawei?Response from the Ministry of Foreign Affairs
According to Bloomberg News, people familiar with the matter revealed that the U.S. government is considering cutting off all ties between U.S. suppliers and China's Huawei, and prohibiting U.S. suppliers, including Intel and Qualcomm, from supplying Huawei with any products.
If the policy is passed, all U.S. suppliers' license applications to supply Huawei will be rejected, the report said. The policy is still in the early stages of discussion and could be passed in May, the fourth anniversary of the U.S. adding Huawei to its "entity list," the people said.
In this regard, Chinese Foreign Ministry spokesperson Mao Ning said on the 31st that China is paying close attention to relevant trends. The United States has generalized the concept of national security, abused state power without bottom line, and unreasonably suppressed Chinese companies. This is a naked technological hegemony. China will continue to firmly safeguard the legitimate rights and interests of Chinese companies. (Source: World Wide Web)
Tesla's revenue in China was US$18.1 billion last year, and the growth rate slowed to 31%
Tesla's 10-K filing submitted to the US Securities and Exchange Commission (SEC) shows that Tesla's total revenue in 2022 will be US$81.462 billion, a year-on-year increase of 51%.
Among them, the Chinese market achieved revenue of US$18.145 billion, accounting for 22.27%; the US market achieved revenue of US$40.553 billion, accounting for 49.78%, and is still Tesla's largest market; other markets achieved revenue of US$22.764 billion, accounting for The ratio is 27.75%.
In terms of growth rate, the Chinese market revenue increased by 31.07% year-on-year. The US market not only accounted for the highest revenue, but also had the largest year-on-year growth rate. In 2022, revenue increased by 69.09% year-on-year; other markets increased by 42.22% year-on-year.
In terms of growth rate, the Chinese market also lags behind the overall market. However, before this, the growth rate of the Chinese market has exceeded 100% for two consecutive years. (Source: The Paper)

Spotify's monthly active user growth exceeds expectations, expects to hit 500 million milestone next quarter
News on January 31, Spotify announced its fourth quarter results, the number of active users and subscribers exceeded expectations, and it is predicted that the number of listeners in the next quarter will reach 500 million.
Spotify also expects premium subscribers to reach 207 million in the first quarter of 2023 and revenue to reach 3.1 billion euros (currently about 22.754 billion yuan).
Spotify last year formulated a plan to have 1 billion users and achieve annual revenue of 100 billion U.S. dollars (currently about 675 billion yuan) by 2030. It also promises highly profitable returns from the expansion of podcasts and audiobooks. The company has invested more than $1 billion to build its podcast business, which currently has more than 4 million shows.
Spotify, however, announced last week that it plans to cut 600 jobs as operating expenses double as revenue. (Source: IT House)
Dongfang Selection made its first investment in an upstream enterprise of agricultural products: 17.52 million yuan to expand the self-operated product factory in Jiaozuo, Henan
Dongfang Selection announced an investment of 17.52 million yuan for the expansion of Dongfang Selection's self-operated sausage factory. The factory is located in Jiaozuo, Henan, covering an area of ​​14,000 square meters. This is the first specific investment case in the field of agricultural product industry chain after Dongfang Selection announced its increase in agricultural investment a few months ago.
Dongfang Selection said that it has signed an agreement with Dongfang Selection's self-owned grilled sausage manufacturer, and the two parties intend to jointly establish a joint venture company. Dongfang Selection holds 30% of the shares in the joint venture company, and the method of capital contribution is cash. The funds are mainly used for the construction of production workshops and equipment purchases.
After the expansion of the factory, it will mainly select, produce and supply pure meat sausage products for Dongfang. The initial production in 2023 is expected to produce 18,000 tons per year. In the future, equipment can be added according to the order quantity to continue to expand production capacity. (Source: New Consumption Observation)
124,000 to buy the new Panamera, nearly 600 people snapped up and was refunded
According to the Jinan Times, some netizens reported that on January 30, the Porsche Center in Yinchuan launched 124,000 Panamera models, with a down payment as low as 30,000. After the link went live, users rushed to buy it. Some netizens paid a deposit of 911 yuan to buy it. Then Porsche took the car off the shelves and returned the deposit of 911 yuan. It is understood that as of 22:41 on January 30, the link has a total of 598 pre-orders.
According to Porsche China's official website, the official price of the Panamera model starts at 998,000, and prices vary with different configurations.
A staff member of the Porsche sales terminal said that the news spread on the Internet is basically true. "The actual inventory of the vehicle listed on the Porsche applet is 1 unit. After the first order is successfully purchased, the subsequent order will be automatically judged as an invalid order, and the deposit will be refunded within 48 hours."
At the same time, it said that an agreement has been reached with the first user, and the specific content of the agreement is not convenient to disclose. The customer service of other ordering users is in continuous communication, trying to give users a satisfactory answer. (Source: Sina Technology)

Logitech is developing Project Ghost, a video chat room similar to Google's Starline
On Jan. 31, Logitech revealed a new prototype: an elaborate video chat room it calls "Project Ghost" and aims to be a better virtual conversation space.
Users will be able to sit in an intimate studio and converse with a projection of another person in another location, in a manner that approximates a face-to-face conversation.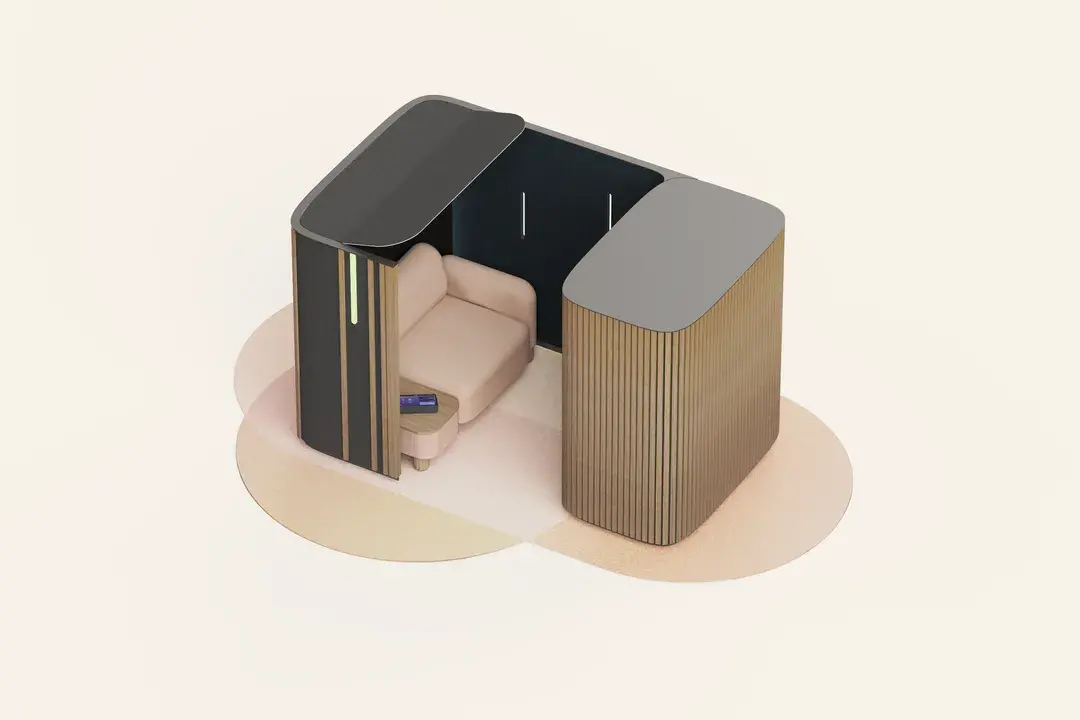 Relying on an elaborate array of sensors and cameras to create hologram-like projections, Project Ghost uses video conferencing technology already available from Logitech, and packs all of that into a booth designed by office furniture maker Steelcase to create a potentially more Comfortable conversation experience.
The device works with popular video conferencing platforms such as Zoom, Microsoft Teams and Google Meet. (Source: cnBeta)
Future iPhones may listen to chewing noises and tell you to go on a diet
Apple has been granted a patent for technology that would allow an iPhone to prompt for a photo of food after it hears a human chewing, capture image data of the food, and analyze it in a manner presumably similar to how Visual Look Up identifies plants and flowers.
In addition to figuring out whether it's chocolate cake or BLT meat, image processing also includes determining the volume of the food item based on measurements of the chewing phase. That means the iPhone can then be used to "determine calorie intake based on measurements of food, volume of food, and chewing process."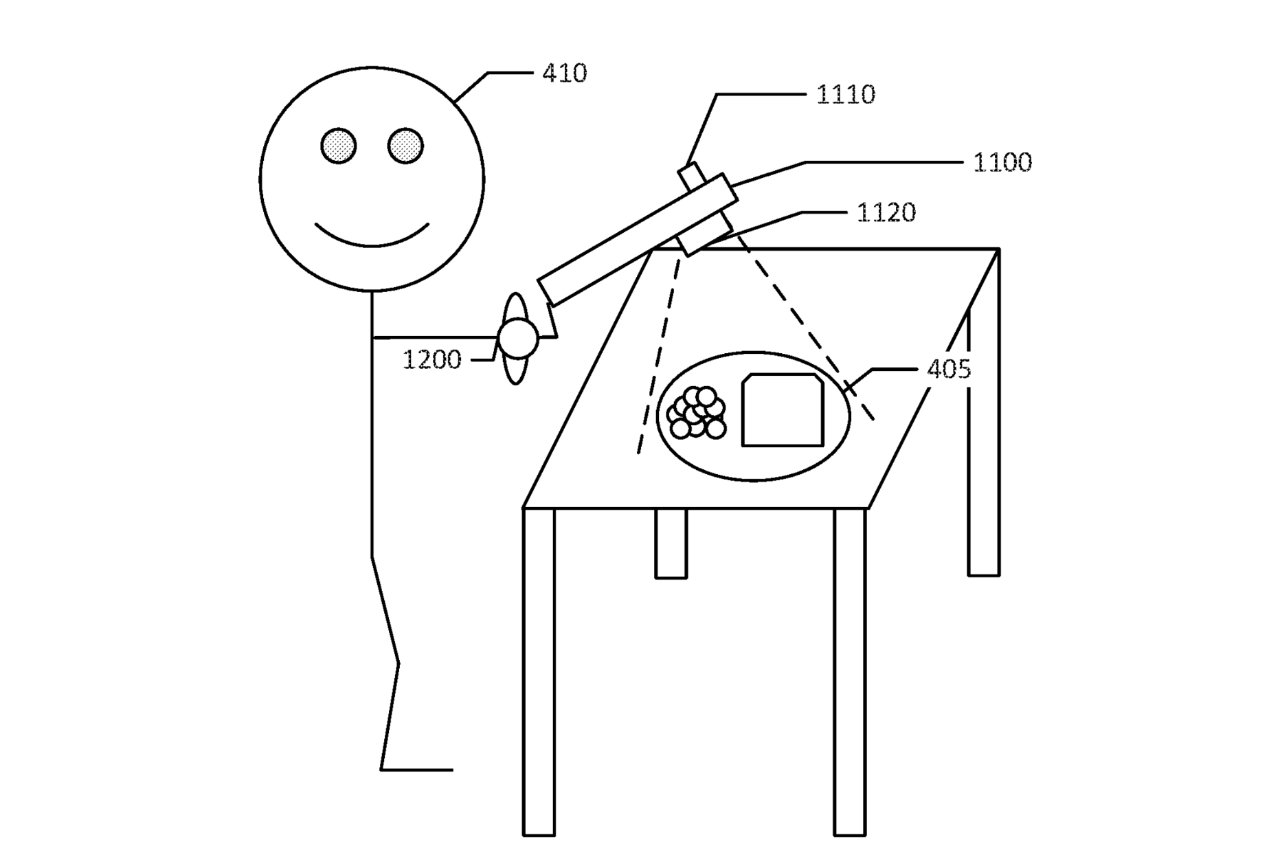 This is apparently another avenue for Apple's expanding health services. Apple says: "Many factors contribute to inaccurate calorie counting. For example, when eating at a restaurant, serving sizes can be difficult to measure. As a result, people are counting calories inaccurately, compromising weight loss, accurate medication dosing, and more." ."
Presumably, this information could be logged in some parts of the health app. But that means your iPhone knows what you ate, how long you ate it, how much you ate it, and even how many times you went to a given restaurant. (Source: cnBeta)

Tencent's games attracted more than 450 million during the Spring Festival, and "Glory of the King" accounted for more than half
On January 31, according to Times Finance, during the seven days of the Spring Festival, the estimated revenue of Tencent's "Honor of Kings" reached 36.2081 million US dollars, followed by another Tencent game "Peace Elite", with an estimated revenue of 14.3418 million US dollars. Ten thousand U.S. dollars.
In addition to the above-mentioned "Glory of the King" and "Peace Elite", Tencent also has 10 games such as "Cross Fire", "Golden Shovel Battle", and "League of Legends Mobile Games" that entered the top 30, with a total revenue of 67.5318 million US dollars (4.59 million US dollars). billion), accounting for more than 60%, far ahead of other manufacturers.
From the perspective of games alone, a series of old-brand games headed by "Honor of Kings" still maintain a strong ability to attract money. On the other hand, they also show the lack of new popular models. Among the top 30 games, only 4 games, including "Egg Party", "Chang'an Fantasy", "Bullet Service Team" and "Dandantang Adventure", have been released for less than a year. (Source: TechWeb)