Apple starts cutting iPhone 14 Plus production less than two weeks after launch
Recently, according to foreign media reports, two people familiar with Apple's supply chain said that within a few weeks of the iPhone 14 Plus starting to ship, Apple is cutting production of the model to reassess the market's expectations for the model. need.
Apple released the iPhone 14 series models on September 8, Beijing time. The series includes 4 models, namely iPhone 14, iPhone 14 Plus, iPhone 14 Pro, and iPhone 14 Pro Max.
Among them, the iPhone 14 Plus is $100 more expensive than the iPhone 14, but $100 cheaper than the smaller but more feature-rich iPhone 14 Pro. The model began shipping on October 7, a month after its release, which may have contributed to the drop in short-term demand.
In late September, Apple will abandon plans to increase production of the new iPhone 14 series this year after an expected surge in demand failed to materialize, people familiar with the matter said. (Source: TechWeb)

Samsung announces partnership with TikTok to launch new music platform StemDrop
Recently, Samsung and TikTok announced a new partnership to democratize music production, allowing TikTok users around the world to showcase their talents and create music with famous artists.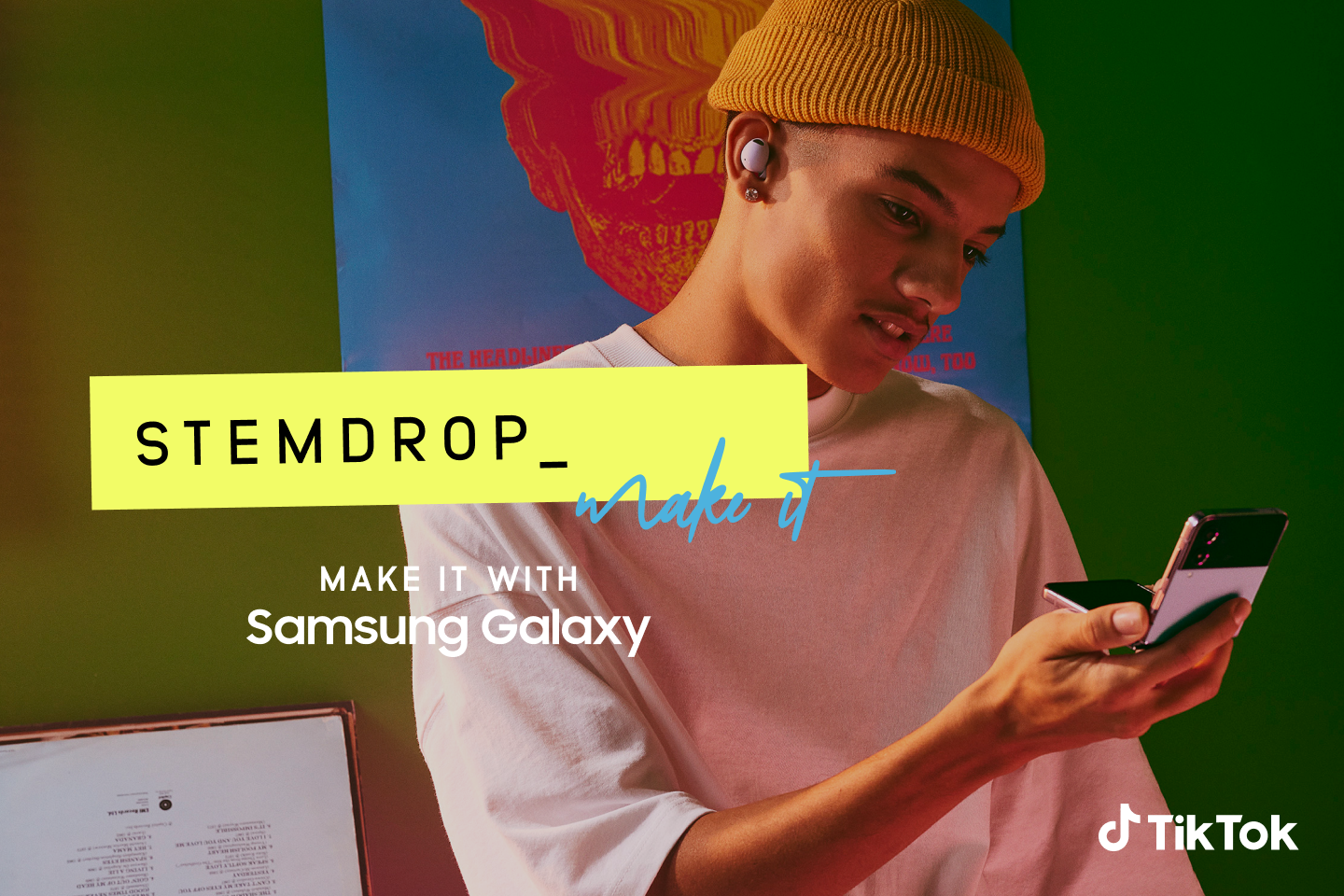 The two companies have now teamed up to launch a new international music discovery platform called StemDrop, which they describe as "the next evolution in music collaboration."
StemDrop will officially launch on TikTok on October 26th. According to reports, Samsung and TikTok have established cooperation with Syco Entertainment, Universal Music Group and Republic Records.
According to reports, well-known artist Max Martin will also release a 60-second original new single for StemDrop, which creators can use to create their own mixes, including vocals, drums, basslines, and more. (Source: IT House)
Tesla's third-quarter revenue of $21.4 billion and net profit increased by 103% year-on-year
Today, Tesla Motors reported the company's fiscal 2022 third-quarter earnings. The report shows that Tesla Motors' total revenue in the third quarter was $21.454 billion, an increase of 56% compared with $13.757 billion in the same period last year, and $16.934 billion in the previous quarter; net profit attributable to common stockholders was 32.92 Net income attributable to common stockholders was $2.259 billion in the previous quarter, an increase of 103% compared to net income attributable to common stockholders of $1.618 billion in the same period last year.
Musk said Tesla is expected to deliver "record" levels in the fourth quarter, when demand was very strong and all cars produced are expected to be sold. Rapid progress in 4680 cell production. The general release of the FSD beta to all FSD users in North America is expected in the fourth quarter. Tesla has the potential to do $5 billion to $10 billion in stock buybacks. (Source: Sina Finance)
BMW China sources revealed: will increase capital by 10 billion to expand projects in China
Recently, BMW China insiders revealed that BMW will invest another 10 billion yuan to expand its high-voltage battery production center in Shenyang and expand its investment in battery projects in China. It is reported that the center is the third BMW Group in the world and the first complete power battery center outside Germany.
According to a previous report by the British "The Times", BMW's MINI electric vehicle production line at the Oxford plant will be relocated to China. According to the British "Guardian" report, Wu Sizhuo, senior vice president of BMW Group's MINI brand, said that the reason for stopping the production of MINI electric models at the Oxford plant in the United Kingdom is the low production efficiency of the factory, and electric vehicles and gasoline vehicles are produced on the same production line.
As early as 2018, BMW Group signed an agreement with Great Wall Motors to establish a joint venture, named Spotlight Automotive Co., Ltd., and settled in Zhangjiagang to develop and produce a new generation of MINI electric vehicles with an annual production capacity of 250,000 vehicles. At the time, the two sides said that the factory's products would be for the global market. (Source: Global Times)

Arm decides to separate automotive and IoT businesses into four business lines
Recently, according to foreign media reports, after the termination of the acquisition transaction with NVIDIA, SoftBank Group has begun to promote the listing and financing of its semiconductor intellectual property provider Arm, and their management has also been adjusted. Replaced.
Some media mentioned that Arm has decided to separate the automotive and IoT businesses and become the new main business line. For the automotive and IoT businesses, Arm's new CEO Rene Haas, who was appointed in February this year, said that they have made great progress in both areas, but they are still under one business unit, and it is time to split them into Two business units. After splitting the automotive and IoT businesses, Arm will have four business lines, the other two being the client business and the infrastructure business. (Source: DoNews)
Pinduoduo cross-border e-commerce platform Temu launched in Africa
On September 1 this year, Pinduoduo cross-border e-commerce platform Temu was launched in the North American market, officially starting the battle to go overseas. Within a week of its launch, Temu broke into the No. 14 shopping app in the US.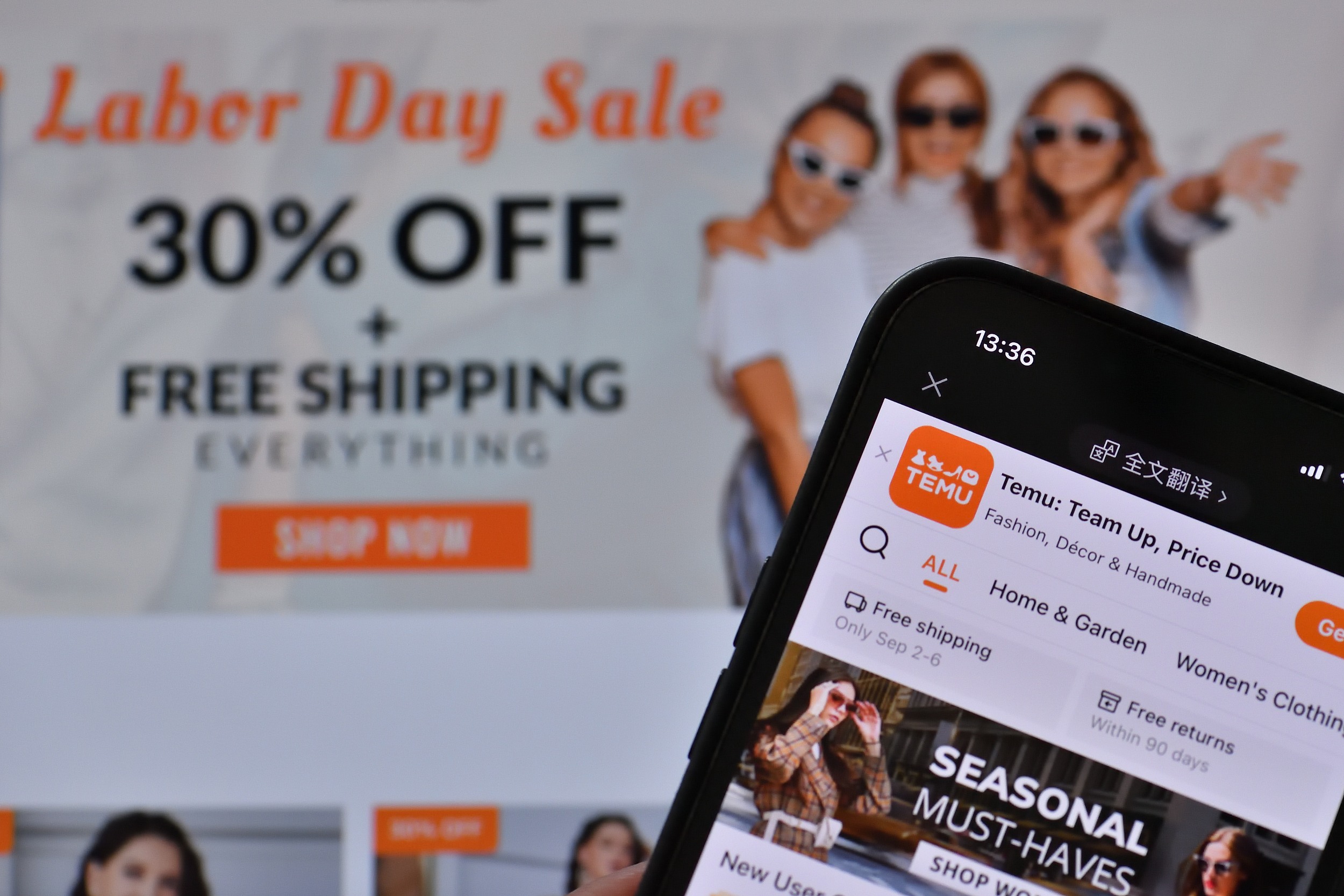 On September 17, Temu ranked first in the single-day downloads among the shopping apps in the Google Play store, surpassing Amazon and SHEIN, and aroused the attention of the whole network. In addition to attracting widespread attention in the United States, it is reported that Pinduoduo has launched Temu in Africa and has achieved good results.
Relevant data shows that Temu has entered the top 200 apps in the Google Play shopping free list in many African countries. Among them, in Cameroon, Temu ranks 22nd in the Google Shopping category free list, surpassing its ranking in the United States.
According to statistics, there are at least 631 B2C online markets for physical goods in Africa, and Chinese merchants occupy the dominant position in African e-commerce platforms. (Source: Webmaster's Home)
Foxconn CEO: I hope to one day make electric cars for Tesla
Recently, according to foreign media reports, Foxconn Chairman and Chief Executive Officer (CEO) Liu Yangwei said that he hopes to one day produce electric vehicles for Tesla. The company stressed that it has no plans to sell its own-brand vehicles.
Foxconn's business has soared over the past 11 years as the iPhone and smartphone markets have grown. However, as the smartphone market matures, there is little potential for future growth, a key reason why Foxconn is now turning to electric vehicle production.
Foxconn, Apple's main iPhone partner, launched its electric vehicle business in 2019. The company has partnered with Yulon Motors to create the MIH Modular Pure Electric Platform, a hardware/software integration platform for developing electric vehicles that can be adapted to hatchbacks, MPVs, sedans, SUVs and more.
Last year, Foxconn launched three electric vehicles, the Model C prototype, the Model E sedan and the Model T electric bus. Among them, the Model C prototype is now a production car named Luxgen n7 by Taiwanese automaker Yulon Group. (Source: TechWeb)

Apple iPad Pro 2022 release: equipped with M2 chip
Recently, Apple's official website has quietly updated the M2 chip version of the iPad Pro and the tenth-generation iPad.
The M2 chip version of the iPad Pro is available in 11-inch, 12.9-inch sizes, as well as silver and starry gray, and is available in 128GB, 256GB, 512GB, 1TB, and 2TB capacity configurations. According to Apple officials, the CPU of the M2 chip is 15% faster than the previous generation, while the image processing speed of the 10-core GPU is increased by up to 35%. Orders will be opened on October 20, starting at 6,799 yuan.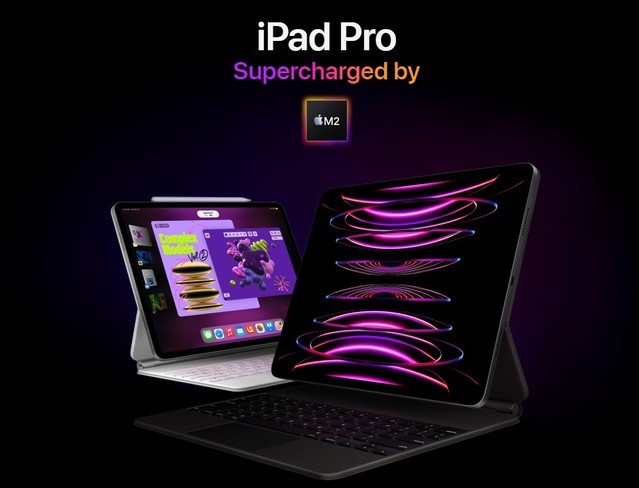 The tenth-generation iPad is available in 64GB and 256GB capacity options, as well as blue, pink, yellow, and silver appearances. The iPad product line has been completely redesigned compared to the previous generation, not only removing the front Home button and integrating Touch ID into the power button, but also using a full-screen design with a 10.9-inch Liquid Retina display. Orders will open on October 20, starting at 3,599 yuan. (Source: TechWeb)
HKC announces new MiniLED display: 2K 240Hz, starting at 2999 yuan
HKC Huike announced a new Mini LED display, the model is XG272Q Max, 2K 240Hz specification, the first launch is 2999 yuan, and the pre-sale will start tomorrow.
It is understood that this monitor uses a 27-inch Fast VA panel, 2560*1440 resolution, 240Hz refresh rate, 100% sRGB, 99% Adobe RGB, 95% DCI-P3 color gamut, 500 nits SDR brightness, 1000 nits HDR brightness with 200,000:1 static contrast ratio.
In terms of design, this monitor uses a chocolate shaft ergonomic bracket, which supports up and down, pitch, left and right rotation adjustment, and has an RGB light strip on the back. Interfaces include two HDMI 2.0, one DP 1.4 and audio interface. (Source: IT House)

Stephen Chow opened the first social account on INS to recruit Web3 talents online
Recently, Stephen Chow opened his first social account on Instagram, openly looking for talented Web3 talents, and said that he would personally select talents. As of the posting, Zhou Xingchi's INS account has 106,000 followers, and currently there is only one recruitment post in his dynamic, and many fans leave messages for support.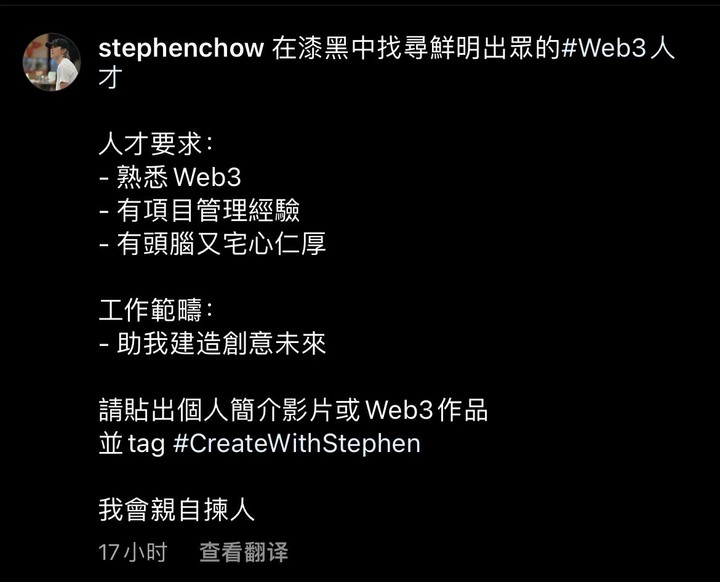 Stephen Chow hopes to find bright and outstanding talents in the dark. He is required to be familiar with Web3, have project management experience, and be smart and kind-hearted. The scope of his work is to help him build a creative future. Candidates need to post their personal profile videos or Web3 works on INS, and add the Tag of #CreateWithStephen, and Star Lord will personally select the candidates.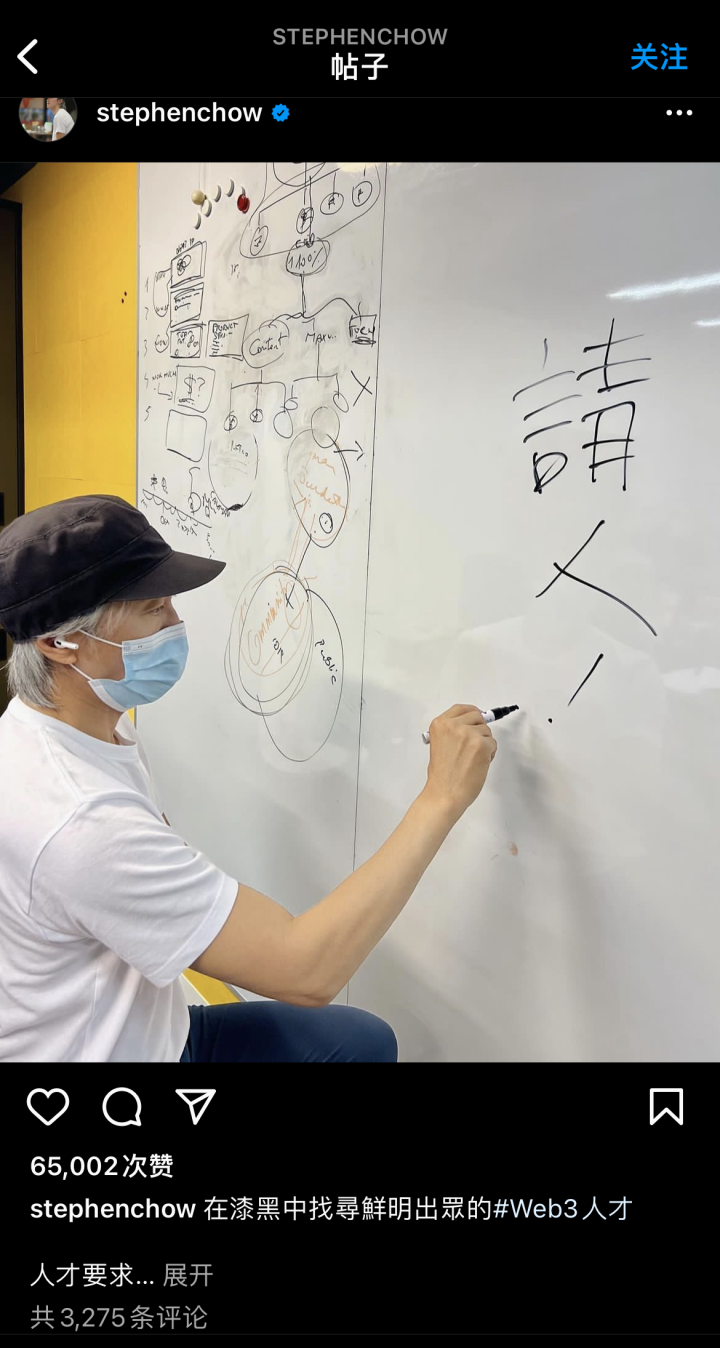 Master Xing also accompanied a photo with the words "Please invite someone" written on the whiteboard. On the other hand, Master Xing was holding a paintbrush in his hand, wearing a baseball cap on his head, his silver-white hair was clearly visible, and his expression was very focused. (Source: 3DMGame)