Apple has approved the watchGPT application, which can interact with ChatGPT on Apple Watch
March 9 news, according to foreign media reports, with the passage of time, it was released on November 30 last year, and then the popular artificial intelligence chat robot ChatGPT also has more and more users, and more and more devices and applications that support ChatGPT More, Apple has currently approved related applications, and users can interact with ChatGPT on Apple Watch.
Judging from the news announced by Apple, the watchGPT app, which interacts with ChatGPT on Apple Watch, is already available in the App Store, with a one-time purchase price of $3.99 or €4.99.
Apple also stated on the official website that through watchGPT, knowledge from a large number of sources can be easily obtained, and real-time communication with the computer is like having a personal assistant on the wrist. Apple and the developers also want users to use ChatGPT on their favorite Apple Watch and become a valuable addition to their digital life, and they also want users to give feedback and suggestions to make this app better .
However, according to relevant reports, although Apple has approved the watchGPT application, the languages ​​and applicable markets it currently supports are still relatively limited. (Source: TechWeb)

Google catches up with Microsoft's ChatGPT plan exposure: make AI ubiquitous in products
On the morning of March 9th, according to reports, the latest news shows that Google has made an internal request to integrate "generative artificial intelligence" technology into all major products within a few months. Alphabet CEO Sundar Pichai also stressed that the technology could "go beyond fire and electricity."
Artificial intelligence should have been Google's strength. Google has been making various long-term technology investments over the years, and much of the research that underpinned the previous generation of AI chatbots was done in Google-owned labs. However, startup OpenAI launched ChatGPT in November last year, becoming an early leader in the field of "generative artificial intelligence" and is regarded as the ultimate challenger to traditional Google search engines.
That brought Pichai himself back to his days as a product manager, diving into the minutiae of product features that were often done by employees far below his rank, a former Google employee said.
According to a person familiar with the matter, Google's senior management has announced a "red order", which requires that all major Google products, including products with more than 1 billion users, must integrate generative artificial intelligence technology in the next few months. For example, Google announced in March that creators on the YouTube video platform will soon be able to use the technology to virtually change clothes. (Source: Sina Technology)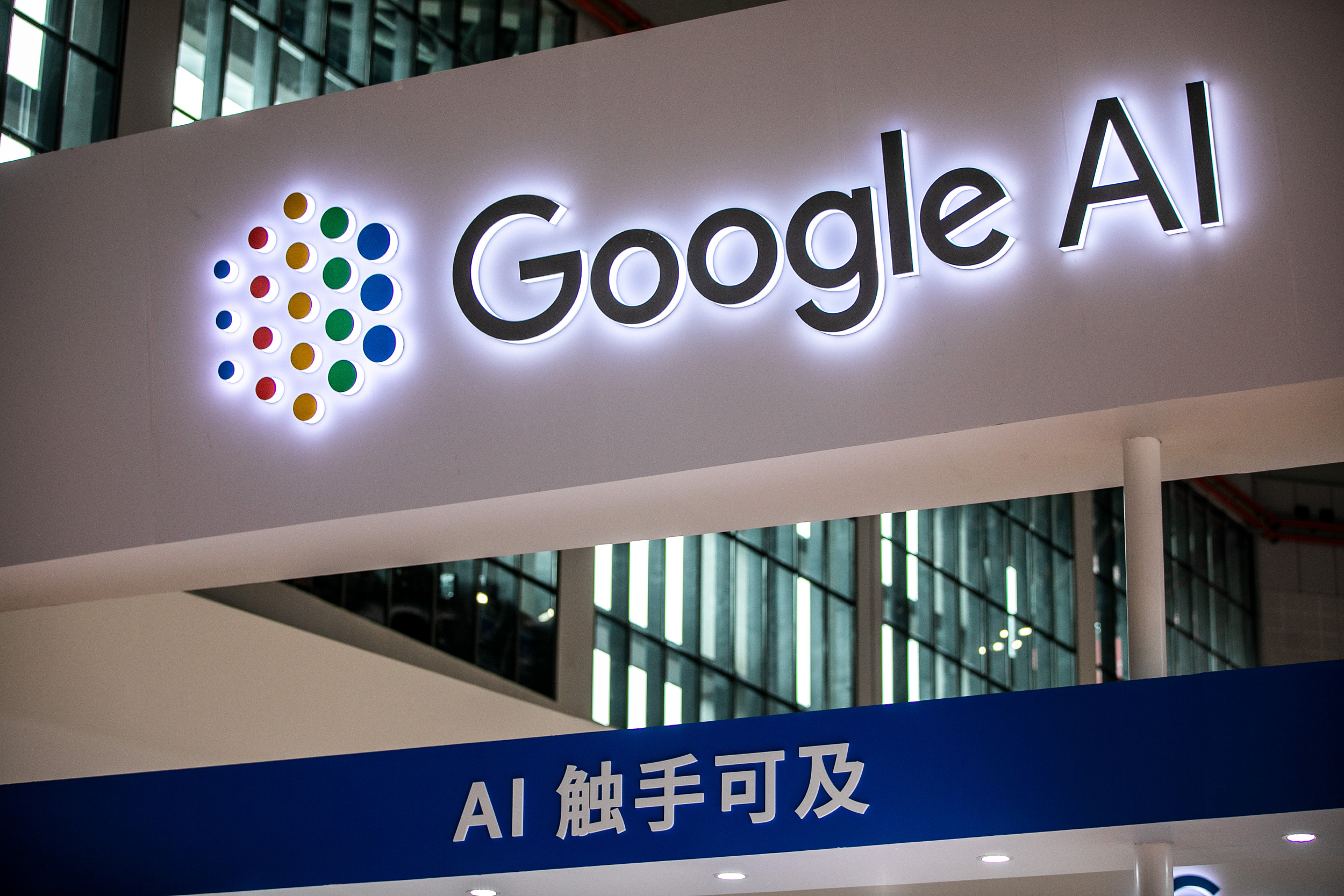 CATL's revenue will exceed 300 billion yuan in 2022, a year-on-year increase of 152%
On the evening of March 9, CATL, the global power battery leader, released its 2022 annual report.
In 2022, the company will achieve an operating income of 328.59 billion yuan, a year-on-year increase of 152.07%. The net profit attributable to the parent company was 30.729 billion yuan, a year-on-year increase of 92.89%, and the net profit after deducting non-existing expenses was 28.213 billion yuan, a year-on-year increase of 109.88%. Net cash generated from operating activities was 61.21 billion yuan, a year-on-year increase of 42.65%.
Previously, the company expected to achieve a net profit of 29.1 billion to 31.5 billion yuan in 2022, a year-on-year increase of 83% to 98%. The actual data is in the mid-to-high range of the expected range.
In 2022, CATL will continue to maintain its industry-leading position in power batteries and energy storage batteries. According to statistics from the information agency SNE Research, CATL's global power battery usage market share will be 37.0% in 2022, an increase of 4.0 percentage points from the same period last year, ranking first in the world for six consecutive years. (Source: The Paper)
Xiaopeng Motors: Reports involving co-founders affected by personnel changes are false information
On March 9, in response to the news that Xiaopeng Motors co-founders Xia Heng and He Tao may be affected by personnel changes, the official response of Xiaopeng Motors stated: This is false information.
Previously, there were media reports that many core executives of Xiaopeng Motors had resigned or were about to resign. Among them, Liu Minghui, the vice president of powertrain, has resigned. Gu Jie, a former technical executive of parts company Delphi, has replaced him. Gu Jie has joined Xiaopeng Motors as the senior director of the power department and reports directly to He Xiaopeng. The change of vice president level executives may be just the beginning, and a bigger personnel shock will involve the two core founding members of Xiaopeng Motors-Xia Heng and He Tao.
Xiaopeng did not directly respond to media reports about the personnel changes at the vice president level. (Source: Beijing News)
Xiaomi appointed many as the general manager of the robotics division and concurrently served as the vice chairman of the group technology committee
On March 9th, Xiaomi released an internal email a few days ago, appointing many as the general manager of the robotics division and reporting to Zeng Xuezhong, the president of the mobile phone division. Many will also serve as vice-chairmen of the Group Technical Committee, and report to Qu Heng, Chairman of the Group Technical Committee. At the same time, Xiaomi appointed Xiang Diyun as the deputy general manager of the robotics division, and reported many times to the general manager of the robotics division.
For the above news, Xiaomi confirmed. The Xiaomi Robot Division is a subordinate department of the Mobile Phone Department, and is responsible for the research and development of Xiaomi's innovative products in terms of specific business. The department was established in 2021, and released the bionic quadruped robot Cyberdog (Chinese name "Tiedan") and the humanoid bionic robot CyberOne (Chinese name "Tie Da") in August of the same year.
This personnel appointment once again shows that Xiaomi attaches great importance to this innovative business. Many years ago, Zhang Lei was the general manager of the robotics department, who also served as the general manager of Xiaomi's wearable department. Now that Xiaomi has handed over the robotics division to many, it should be expected that it can lead the robotics division to develop more focusedly. (Source: Interface News)

Musk thanks Apple and Disney for continuing to run ads when Twitter is at its toughest
On the evening of March 8th, according to reports, Twitter (Twitter) CEO Elon Musk (Elon Musk) said today that he is grateful to companies such as Apple and Disney for their persistence and continued advertising on Twitter, especially after his The most difficult period after taking over Twitter.
Musk bought Twitter for $44 billion more than four months ago. But then Twitter's corporate advertisers fled amid concerns over the rapid layoffs of thousands of people following Musk's takeover and the rush to roll out features such as paid verification.
Twitter manager Siddharth Rao (Siddharth Rao) revealed in an internal meeting in January this year that more than 500 advertisers have fled Twitter since Musk took over in October last year.
Today, Musk also said that since he took office, Twitter advertising revenue has dropped by 50%. Still, some big advertisers continue to spend money on Twitter, he said in a speech at the Morgan Stanley Technology, Media and Telecom Conference (TMTC). Musk also singled out Apple and Disney, which are the biggest advertisers on the Twitter platform, for which he thanked them. (Source: Sina Technology)
New Oriental Online Official Announcement: Renamed Dongfang Selection
On March 9, New Oriental Online announced that the stock abbreviations of the company's securities in both Chinese and English will be changed from "KOOLEARN" and "New Oriental Online" to "EAST BUY" and "Oriental Selection" respectively. Effective from 9:00 am on March 14, 2023 is in effect.
On March 9, as of press time, Koolearn (HK1797) rose 5.11% to HK$30.85 per share, with a total market value of HK$52.35 billion.
On January 5, Koolearn issued an announcement mentioning the reasons for changing the company name. The announcement stated: As part of the board's reassessment of our business focus and strategic direction, we recognize that our focus has shifted to live e-commerce and that this area may Long-term growth potential for the Group. Accordingly, the Board considers that the Proposed Change of Company Name is in the best interests of the Company and the Shareholders as a whole. (Source: Daily Economic News)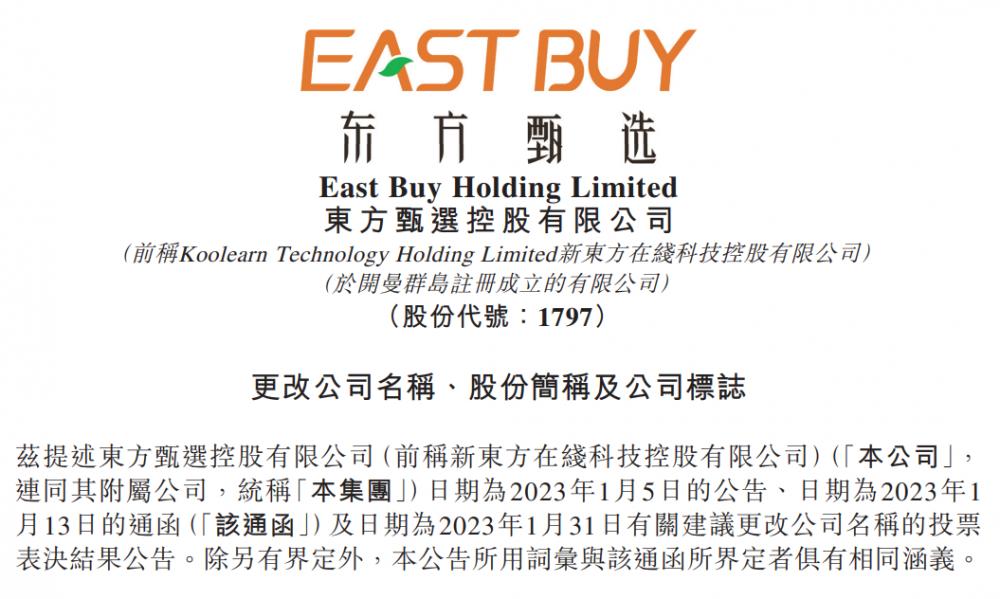 Cross-border e-commerce platform SHEIN: the news is not true, the company has no listing plan
News on March 10, recently, according to Reuters, the cross-border e-commerce platform SHEIN will conduct a round of financing this month, with a financing scale of approximately US$2 billion, and it will be listed in the United States as early as the second half of 2023. Does SHEIN plan to formally seek IPO approval from Chinese regulators.
In this regard, SHEIN responded that the news is not true, and the other company has no listing plan. It was also learned from sources that SHEIN did have a new round of financing recently, and the current capital flow is healthy. (Source: The Paper)

Apple Music Classical will launch on March 28th
The wait is coming to an end, as Apple Music Classic launches on March 28. The app is currently listed on the Apple Developer Account in the App Store. According to the company, the app is designed specifically for classical music and will be available to Apple Music subscribers at no additional cost.
Users will be able to find any recording in the world's largest catalog of classical music and build searches for that genre. It will be possible to stream songs at 192 kHz/24-bit Hi-Res Lossless and perform them in spatial audio.
Apple Music Classic requires an Apple Music subscription, which is available on any non-voice plan. It will be available worldwide where Apple Music is available. Users must be running iOS 15.4 or later, and users need an internet connection to listen to these songs. (Source: cnBeta)
Realme Vice President Madhav Sheth hints at the launch of folding screen products
On March 9, Madhav Sheth, vice president of realme, updated Twitter today with the text "What do you want next… realme Flip or realme Fold?". It is not difficult to see from its post that realme is likely to be planning to launch its first foldable phone later this year. At present, there is no more information about the realme folding screen mobile phone.
However, this is not the first time that realme has reported that it will release folding screen products, as it was reported by IT House as early as 2021. At that time, a design sketch of the realme GT 2 Fold mobile phone was widely circulated on the Internet. The designer's name was Yani in the lower left corner of the design drawing, and the realme design studio trademark was attached.
It can be seen from the design drawing that this phone will be equipped with an 8-inch AMOLED inner screen, and the front camera is located in the upper right corner of the inner screen. The realme GT 2 Fold is also equipped with a 6.5-inch AMOLED external screen, and uses a left-right folding method similar to the Samsung Galaxy Z Fold series, which also has a front-facing opening. (Source: IT House)

Yixin releases JaLE, the first Japanese large-scale model evaluation platform
According to the news on March 9, Beijing Yixin Company released JaLE.ai, the first Japanese large-scale model evaluation platform.
JaLE (Japanese Language Evaluation) is a Japanese natural language evaluation benchmark launched by Yixin to meet the needs of Japanese business applications for large language models. Through multiple natural language processing tasks and a large number of labeled data sets, it provides quantitative evaluation for the commercial application of Japanese large models.
Yixin is a technology company in the field of large language models, providing overseas business customers with online customer service and sales analysis SaaS services based on large language models. In response to the serious shortage of large-scale pre-training models and data in the Japanese field, Yixin launched JaLE.ai based on continuous data collection based on customer needs in the Japanese market.
According to reports, the core technology team of Yixin graduated from top research and development institutions such as Tsinghua University, Peking University, Institute of Computing Technology of the Chinese Academy of Sciences, and the University of Massachusetts. The average research and development time in the fields of information retrieval and natural language processing exceeds ten years. (Source: Netease Technology)