Ten dead and nine injured in a fire in Urumqi, Xinjiang, sparked protests across China.Once recognized by Chinese state media as an anti-epidemic song, sung by Eason Chan"The Lone Warrior"It resonated with the Chinese people and was used to describe people who took to the streets to protest in response to the "blank paper revolution".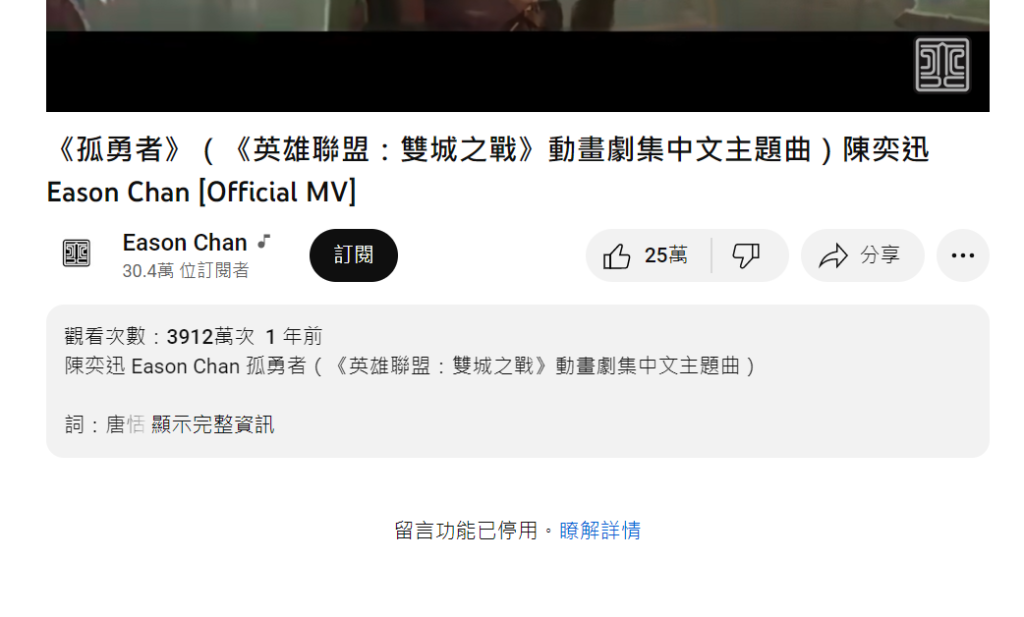 It is reported that "The Lonely Brave" was once certified by Chinese official media as an anti-epidemic song, and is now used by Chinese netizens as a song to support the demonstrators, and many supportive remarks have been written in the comment area of ​​the video. And on November 28, Eason Chan's YouTube official account has closed the video comment function of "The Lonely Brave". A few hours before the closure, some netizens noticed that someone had left messages such as "I didn't be a coward yesterday" and "To all those who took the risk to protest in the streets" below the song.
After "The Lonely Brave" closed the message function, many netizens flocked to other channels that broadcast this song to leave messages, "This song is dedicated to all protesters", "Salute to Sitong Bridge warriors", "Dedicated to all brave people fighting against tyranny" People, thank you Eason Chan". Another netizen said, "The song "The Lonely Brave" may be taken off the shelves recently, because the lyrics in it include: I love you and don't kneel."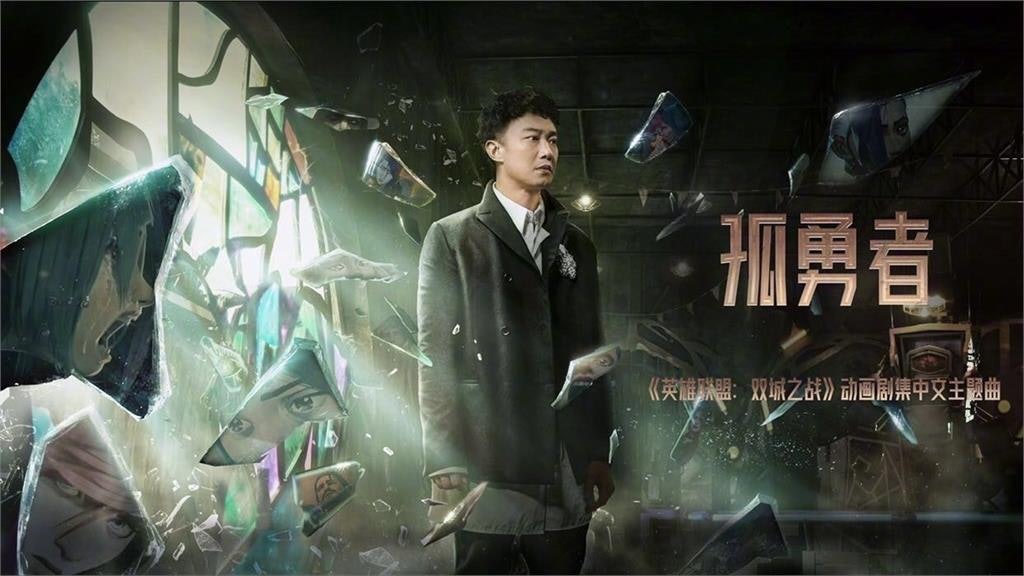 "The Lonely Brave" is the promotional song for the Chinese version of the animated series "League of Legends: Battle of Two Cities" derived from the game "League of Legends". After its launch in November 2021, it has topped the charts on Chinese music platforms for three consecutive months, and many fans even sang the song. Due to the inspirational effect of the song, Chinese state media has used it to pay tribute to the dedication of medical staff and public security. It was also selected by Chinese women's football coach Shui Qingxia as the cheering song before the 2022 Women's Asian Cup.
For more information on current affairs, please continue to follow Urban Tech Story version!