Recently, it was circulated on the Internet thatMaybank, Election Commission, AstroThe personal data of nearly 13 million users were leaked!
According to Twitter user "ThreatMon"postwhich means that the intelligence team of this webpage has monitored on the "dark web" (dark web) that hackers have shared information involving 3 banks and institutions,Private profiles of up to 13 million users。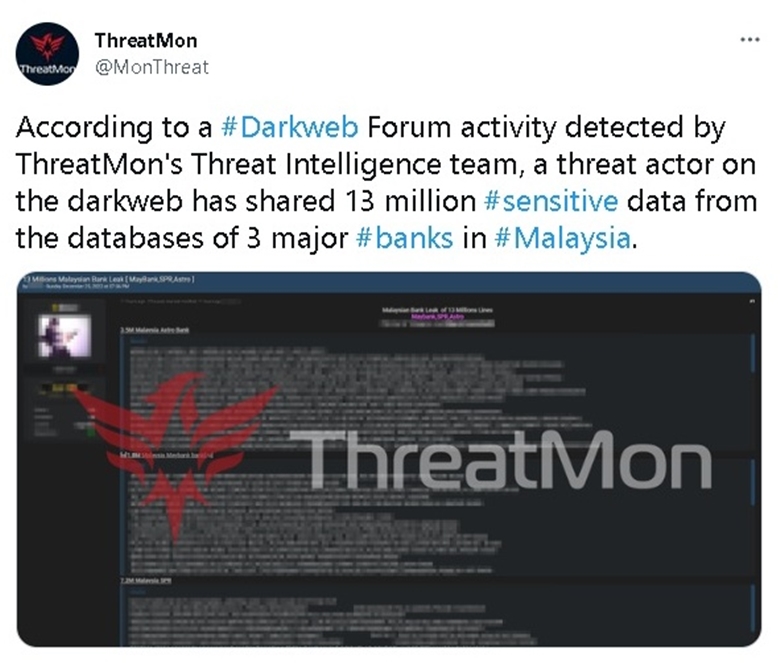 According to ThreatMon,The leaked information included usernames, real names, dates of birth, addresses, and social security numbers。
This Twitter immediately attracted the attention of Minister of Digital Communications Fami, who said that this is a very serious matter because the data involved is very large.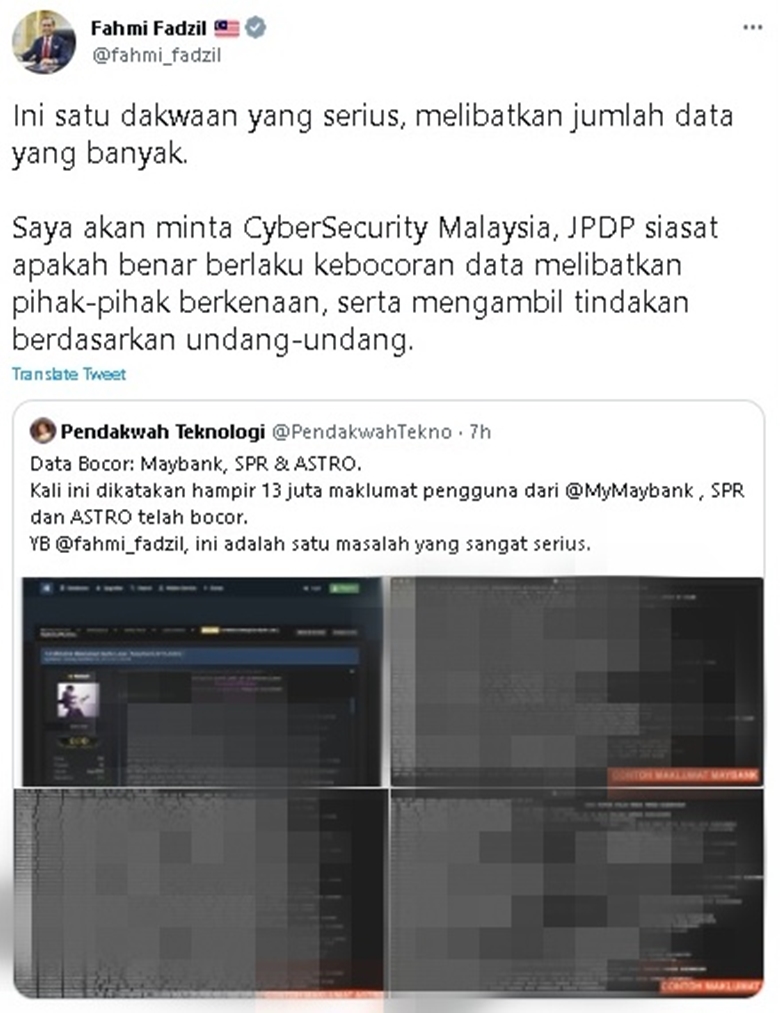 He pointed out on Twitter that he will instruct Cybersecurity Malaysia and the Personal Data Protection Agency (JPDP) to conduct an investigation to confirm whether there has been a relevant data breach and take action in accordance with the law.
For more technology information, please continue to watch the Chinese version of TechNave!
【source】