These 16 models of Google Play Store were exposed to be implanted with malicious adware, and the total number of downloads has exceeded 20 million times.
McAfee reports thatthese apps are all disguised as tool apps, such as scanning barcodes, opening files and other functions, many users download and use them, but these malicious programs can obtain the permission to execute the installation program remotely from the background and visit some unauthorized websites. , click on the ad and earn money from it.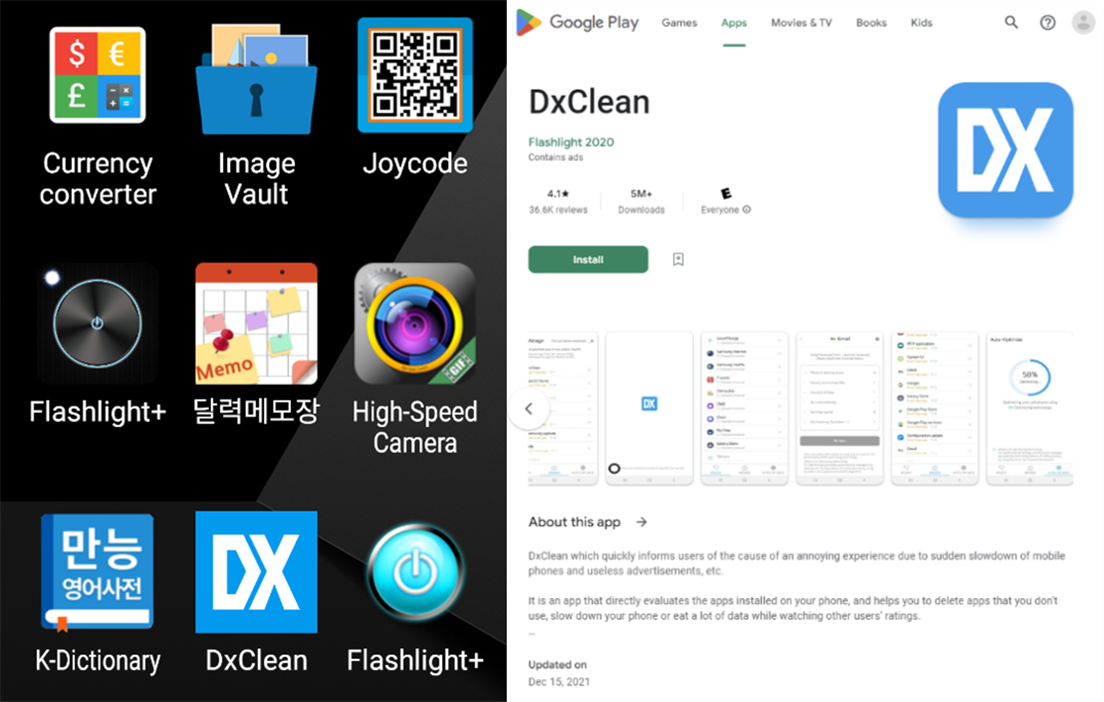 These malware-laden apps include Currency Converter, Image Vault, Joycode, Flashlight+, 달력메모장, High-Speed ​​Camera, K-Dictionary, DxClean, BusanBus, Quick Note, EzDica, Instagram Profile Downloader, Ez Notes, 손전등, 계산기, Flashlight+
At present, although these 16 apps have been deleted from the Google Play Store, it is recommended that Android users check their mobile phones to see if they have been accidentally downloaded before, and if so, delete them as soon as possible.
For more technical information, please continue to hold the Urban Tech Story version!
【source】