In 2019, domestic community group buying groups have emerged together, and the trillion-dollar market of "grocery shopping" has become a new track for Internet giants and startups to compete for the "last mile".
At the same time in the United States, e-commerce giant Amazon formed a team to study how to use electric unmanned trolleys to complete the "last three kilometers" of delivery and deliver express delivery to consumers' doorsteps.
From a certain point of view, Amazon has chosen an excellent time point – the new crown epidemic that swept the world a year later greatly affected the delivery of couriers, and the high labor force also made thousands of dollars a piece of "unmanned delivery". truck", the payback period is greatly shortened.
However, three years later, this project called "Scout" was directly cut off by Amazon, the team of nearly 400 people was disbanded, and the internal transfer or search for a higher job.
Amazon is not alone. In the same week, FedEx also announced the suspension of its unmanned delivery robot Roxo. Unmanned delivery leader Starship Technologies (hereinafter referred to as Starship) announced that the company will lay off more than 11% of its workforce.
With suitable application scenarios and "unmanned delivery" with basically mature technology, why is it "entering the cold winter" in Europe and the United States? What lessons can domestic companies learn from the stalling of the "last three kilometers" track in Europe and the United States?
The decisive battle "the last three kilometers"
The "initiator" of the "unmanned delivery" track in Europe and the United States is a company called Starship.
In 2014, the two co-founders of Skype founded Starship Technologies in Estonia. As the first unmanned delivery robot company, its product concept and usage have influenced almost all unmanned delivery robot startups later.
The Starship product model is similar to taxi-hailing software. To use the unmanned delivery robot, you need to download its product app first. If there is a car nearby and a merchant with platform cooperation, you can place an order on the app and let the robot deliver the product. After the product is delivered, the user enters the password to take out the product.The delivery robot platform charges both merchants and users a certain fee.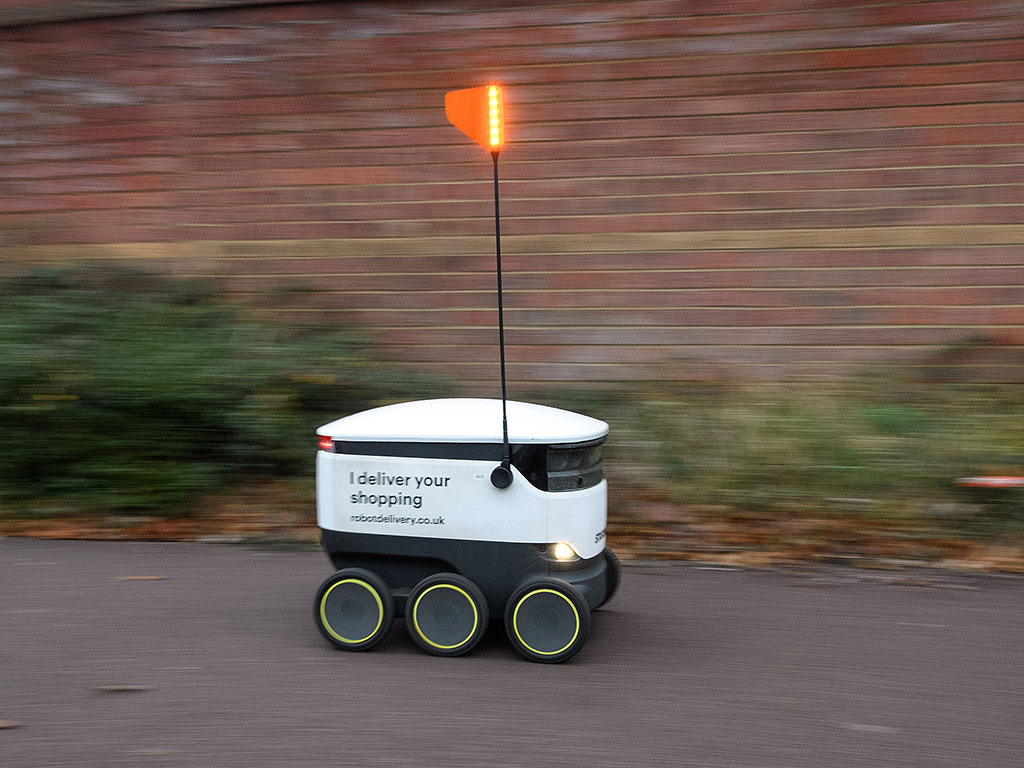 Starship Unmanned Delivery Robot Car|IEEE
In 2015, Starship's first product was experimented with food delivery on the streets of London.
When the six-wheeled car successfully delivered the pizza to the user, it also completely ignited the track. A large number of unmanned delivery robot startups were born, and Internet and e-commerce giants have also entered the game.
According to incomplete statistics, from 2016 to 2019, in Europe and the United States alone, nearly 2 billion US dollars were invested in unmanned delivery startups. Among them, the SoftBank Vision Fund led by Masayoshi Son,Zeng spent $940 million on Nuro, a company founded by Google's waymo chief engineer. Tencent has also invested in unmanned delivery robot company Marble overseas。
Almost all companies involved in delivery and delivery are developing their own, or cooperating with startups to develop unmanned delivery robots, including Amazon and FedEx, which have recently shut down their businesses, as well as traditional e-commerce companies such as Walmart, Uber, and DoorDash. , Takeaway platform.
Among them, DoorDash, like the "American Meituan", even cooperated with Starship to test unmanned delivery of takeaways, and then simply conducted product self-research and built it on its own.
The reason why unmanned delivery robots attract entrepreneurs and giants at the same time is that it is very likely to change the entire delivery industry ecology. And, compared with autonomous driving, low-speed unmanned delivery scenarios may be easier to succeed.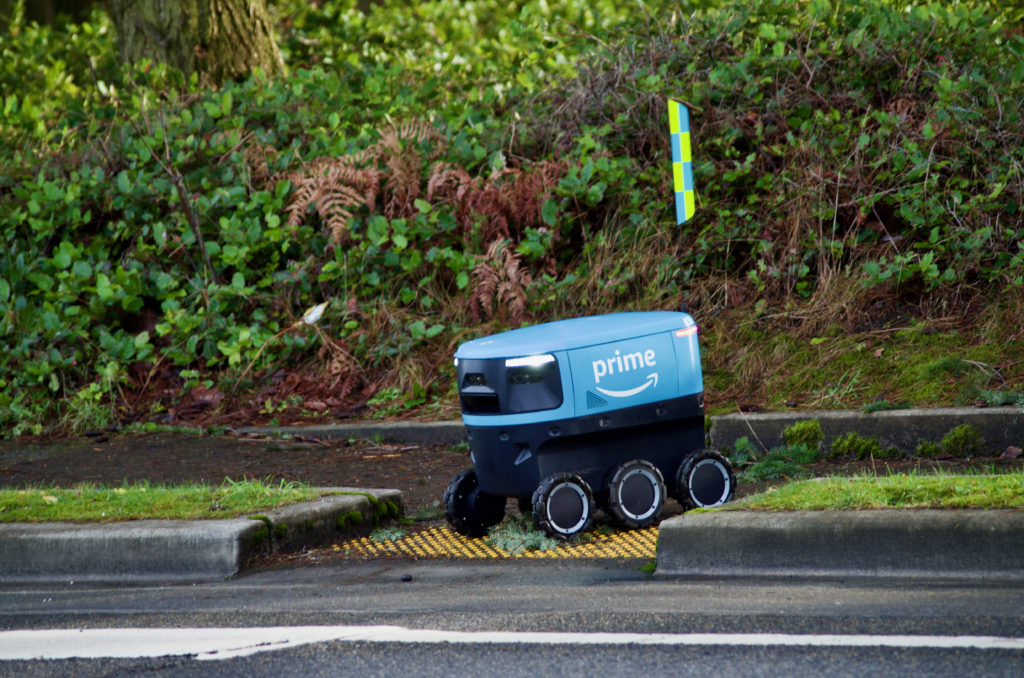 Amazon Scout Unmanned Delivery Vehicle | Amazon
The most subversive point of "unmanned delivery" is that it can be "unmanned", that is, to save labor costs for express delivery.
A U.S. research report shows that in the final stages of delivering a product, from the warehouse or distribution center to the end user,It accounts for about 28% of the entire transportation cost in most supply chains.The bulk of it mainly comes from distribution labor costs。
According to statistics, in 2021, the annual salary of courier employees in the United States will be 29,000 to 49,000 US dollars.
Unmanned delivery robots have the opportunity to greatly reduce the cost of the "last three kilometers" and improve delivery efficiency. Compared with manual distribution, the cost of unmanned distribution robots in Europe and the United States can already be lower.
The head of Starship, a leading unmanned delivery startup, disclosed data in the first half of 2022 that the cost of its six-wheeled small unmanned delivery vehicle has dropped to around $5,500, and it may drop to $2,500 in the future.
In terms of product technology, in some semi-closed communities such as schools and barrier-free communities, the operational efficiency of unmanned delivery robots is no less than that of human delivery staff. It can deliver food delivery or express delivery, and the battery life can reach 100 kilometers. Climbing simple stairs, passing traffic lights, and avoiding obstacles is no problem. Some unmanned delivery robots are not slow. The slowest one is similar to the walking speed of an adult, while the faster one can reach 16 kilometers per hour.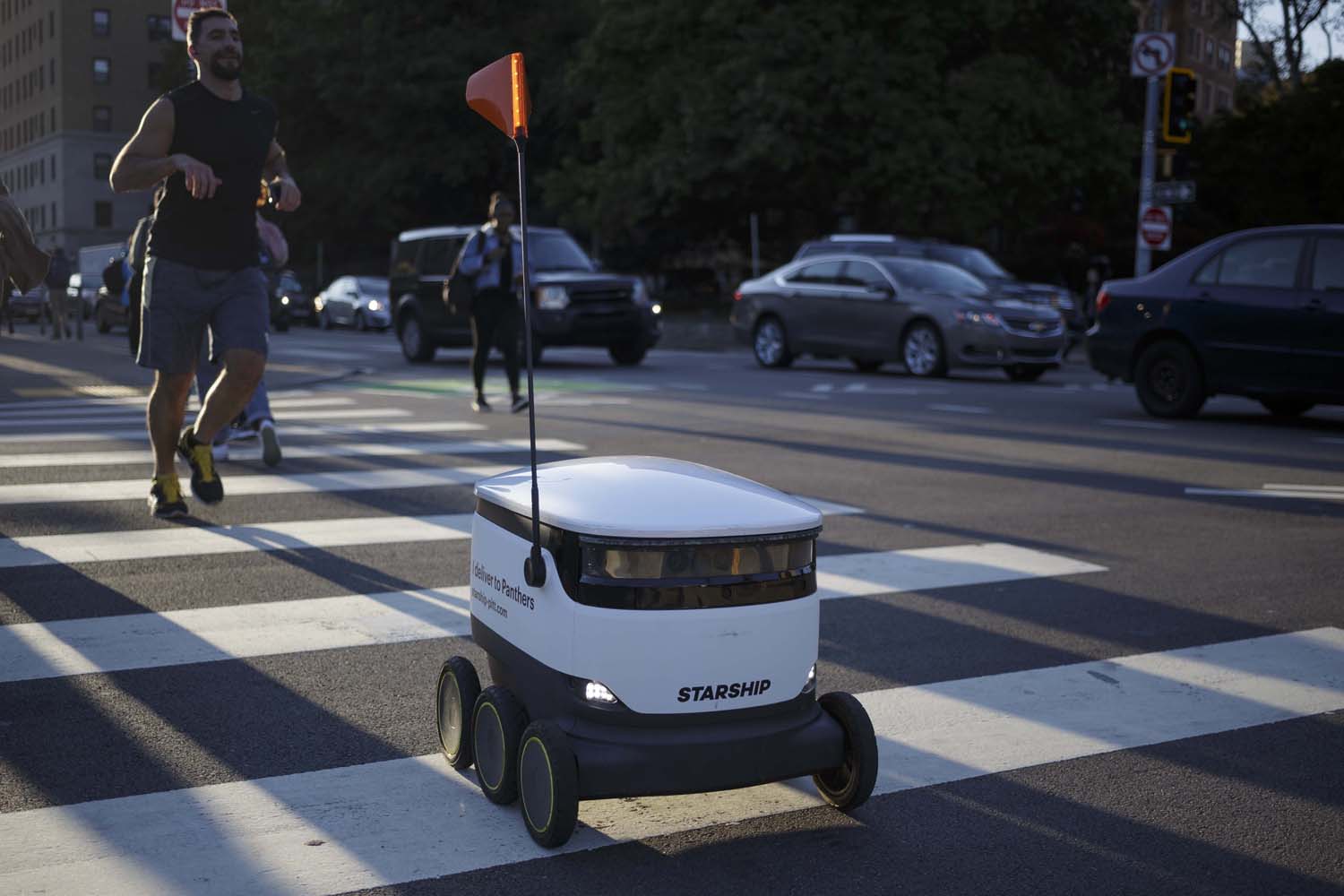 Starship's unmanned delivery robot crosses the road in Pittsburgh | Pittnews
The new crown epidemic in the past two years has ushered in an important development opportunity for unmanned delivery robots.
Especially in many universities in the United States, unmanned delivery robots can be seen. The testing scope of almost all unmanned delivery robot products has been expanded, the product iteration speed has been greatly improved, and a new round of financing has been ushered in.
Take Starship, the industry leader, as an example.The company has added more than millions of miles and completed 3.5 million merchandise deliveries in the past two years. In the previous 6 years it had run less than 200,000 deliveries.
Nuro products have also been iterated to 3.0, which can deliver up to two dozen packages at a time, and has further cooperated with brands such as CVS, Walmart, Domino's Pizza, Kroger, etc. Even Amazon Scout has expanded the scale of product trials to four cities in the United States, and once planned to land products in Finland.
The chill spreads to every unmanned vehicle
The momentum is improving, and companies with unmanned delivery heads have successively received financing in the past two years: Starship received $42 million in Series B financing earlier this year, while Nuro received $500 million in Series C financing this year. So far, Nuro raised more than $1.5 billion in financing.
Everything shows that the unmanned delivery industry is heading towards a bright future. Why in the past six months, the industry has become so hot and cold in the blink of an eye?
There are two important reasons for the great ebb of unmanned delivery vehicles:There are still difficulties to be overcome before large-scale commercialization, but there is not much money to burn.
technical difficulties
The first is the technical issue. The technical core of unmanned delivery robots is autonomous driving, which puts forward very high requirements for vehicle positioning, environmental perception, path planning decision-making, and vehicle control execution. However, most of the current unmanned delivery robots still stay at the L3 level to close to the L4 level (highly autonomous driving), and there is still a distance from independent operation.
In addition, unlike the mature urban road conditions, the communities and campuses where unmanned delivery robots operate are narrower, and encounter more people, traffic lights, etc., which also puts forward higher requirements for high-precision map collection and road condition planning. For example, Internet users commented that Amazon Scout's road is like being plowed, and sometimes "cramps" from the sidewalk to the road.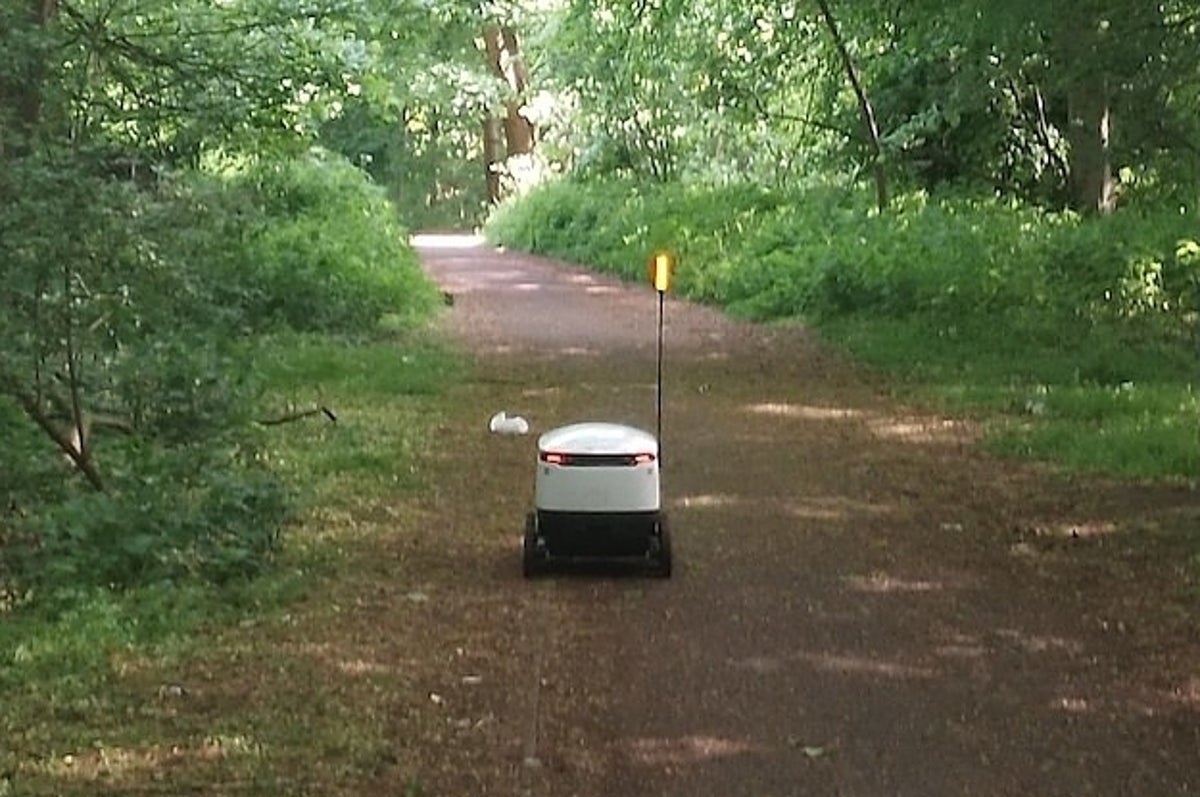 Starship's unmanned delivery vehicle was spotted walking into the forest | Twitter
Market/Regulatory Conundrums
The market isn't quite ready to accept robots as delivery men either. For example, in high-frequency scenarios such as take-out, a large amount of transportation capacity is required during meal time, but it is not used most of the time, which leads to the inefficient use of distribution robots.When the new crown forced everyone to stay at home, the existing capabilities of unmanned delivery robots could still meet the demand, but after the closure was lifted, the demand for use was greatly reduced.
Regulations have also increased the operating costs of unmanned delivery robots. In many parts of Europe and the United States, there are strict restrictions on the use of unmanned delivery robots on the road. In some areas, unmanned delivery robots must be monitored by someone, and the speed and load weight are required. In Washington, for example, unmanned delivery robots must travel more than 10 miles per hour, and the cargo must weigh less than 50 pounds.
Capital Winter
If given enough time, the deficiencies of these technologies and products can be solved one by one. But when the Internet chill blows, unmanned delivery robots are not immune.
The crazy financing boom of unmanned delivery robots in the past few years actually benefited from the relaxed investment cost and the significant upward trend of the Internet. Now, this era is fading away.
Central banks in Europe and the United States have implemented a zero-interest rate monetary policy for a long time in the past decade, which has driven banks and capital to be more willing to invest money in risky and innovative fields, generate income and seek high returns. But now, the era of easing has passed, which makes it more and more difficult to obtain financing and support for industries that require long-term investment and start-ups. Industries that require long-term investment, such as unmanned delivery robots and autonomous driving, are even more affected by it.
This forces industry players to pursue more profitability, so the abolition of marginal businesses such as unmanned delivery robots has become the choice of giants.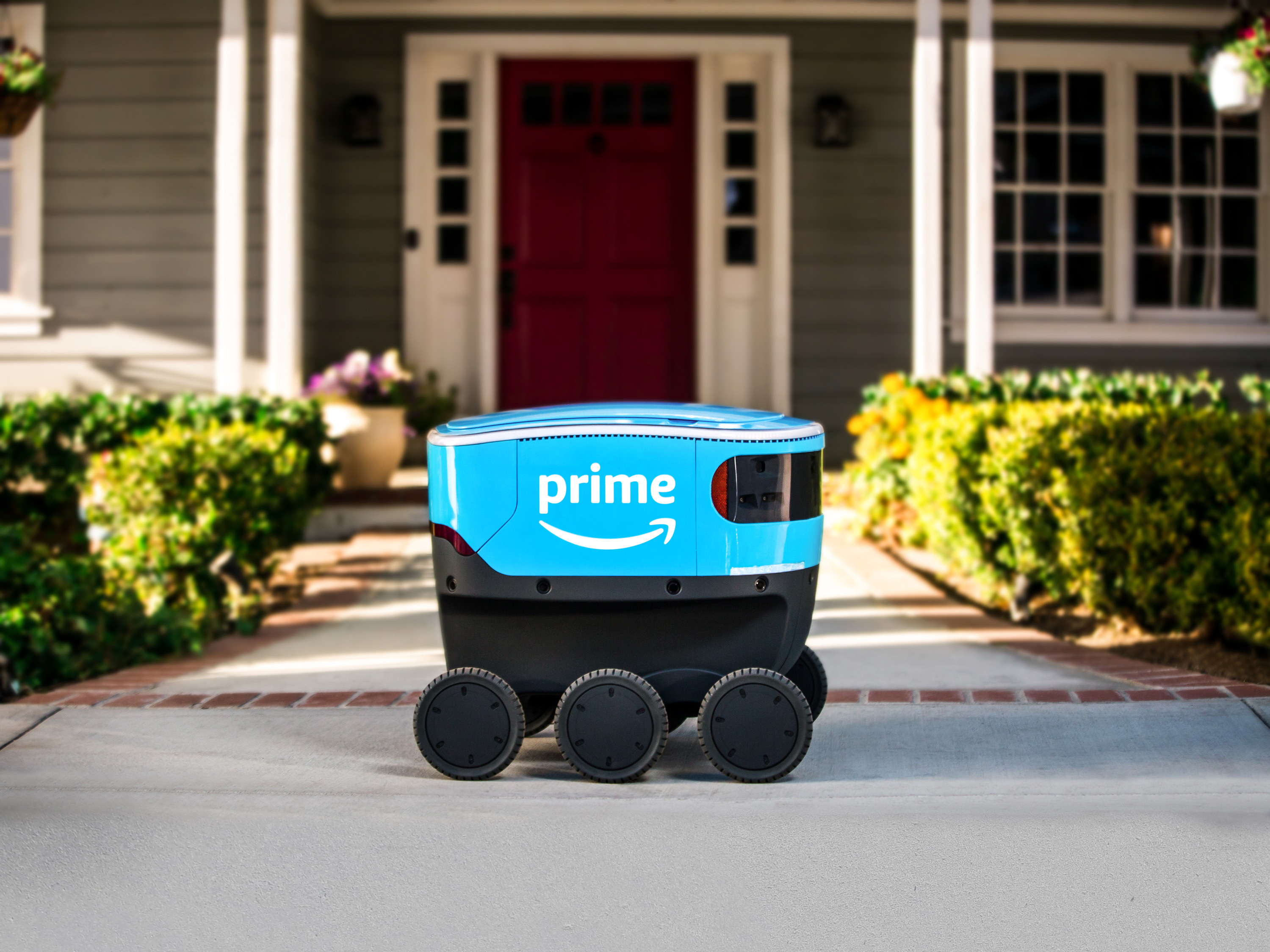 For example, as Amazon's e-commerce business slumps and losses widen, new CEO Andy Jassy publicly stated that "key areas of the business are moving in the wrong direction." Layoffs and business cuts have become a way for companies to control costs and improve profitability.
In fact, before the Scout team was cut off, Amazon had laid off hundreds of thousands of employees worldwide this year, shutting down products including Amazon Glow, a video-calling device for children, Amazon Care, a telemedicine service, and Canvas, its warehouse robotics subsidiary. And Fedex made this decision also because the performance was under pressure and the stock price fell back to the decision made two years ago.
Start-ups have also begun to reduce costs, and speed up the search for landing scenarios and orders have achieved "self-made blood". Compared with past tests, the heads of companies such as Starship and Nuro also regard expanding customers and landing scenarios as one of the most important tasks for the company at present.
Just last week, Argo.AI, a super unicorn in the field of autonomous driving, which had received billions of dollars in investment from Volkswagen and Ford, announced its dissolution, reminding everyone once again that when the wind changes, no one can be "too big to fail".
As the impact of the epidemic gradually subsides, consumers will see more familiar courier brothers, at least for a long time to come.