Alipay has supported transfers to WeChat friends: three ways to receive
On October 16, I found in the Alipay App that Alipay currently supports transfers to WeChat friends, but the form is special. After entering the transfer amount, a QR code will be generated and sent to WeChat friends, and then you can scan the code to receive it. Pens can transfer up to 2,000 yuan.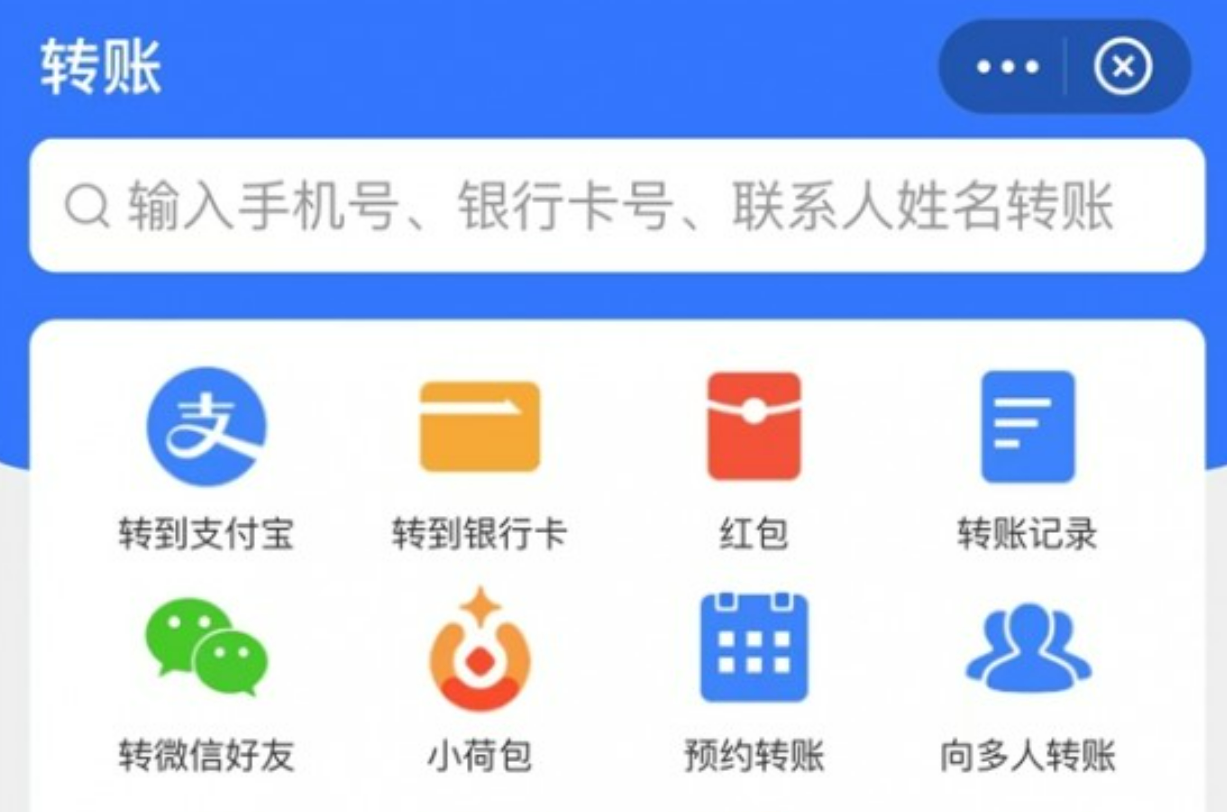 According to Alipay, this is a new transfer method, which can be transferred without an account. The transfer can be completed in three steps: first, transfer the amount, and provide the designated user to receive it, and secondly, share it with the other party, WeChat/QQ/Weibo /Dingding and other channels, and finally, scan the code to receive, the system will automatically notify the transfer party when the other party receives it.
At present, there are three ways to receive, namely, scan the code to receive, the other party needs to verify my initials when receiving, and designated users to receive. If the funds are not collected within 24 hours after the transfer, they will be automatically returned in the same way. (Source: Fast Technology)

BMW will move MINI electric model production line to China: plan to complete before the end of next year
According to the Times on October 15, BMW Group will stop producing MINI electric models at its Oxford plant in the UK and will transfer the production line to China by the end of next year. Stephanie Wurst, head of BMW's MINI brand, said the Oxford plant was not ready for electric vehicles and was not operating efficiently.
Recently, there has been speculation that Great Wall Motors may be interested in acquiring the Oxford plant as part of its development in Europe. In this regard, Wurst "refuted the rumors", saying that "Oxford will always be the home of MINI". However, Vorster acknowledged that there may be a future where both MINI and Great Wall Motors make cars at the plant. According to reports, a spokesman for Great Wall also confirmed that relevant negotiations have been carried out internally.
The Times said BMW's decision to move the tram production line was a "major blow" to the ambitions of the UK's green energy car industry. The Telegraph also believes that this will be a major setback for Britain's hopes of leading the electric car revolution. (Source: Boss Hookup)
With an investment of 10 billion yuan, the construction of the Funan BYD New Energy Auto Parts Industrial Park project started
On October 15, the construction of the Funan BYD New Energy Auto Parts Industrial Park project with an investment of 10 billion yuan officially started in Funan County, Fuyang City, Anhui Province.
BYD Group will build production lines for new energy passenger vehicle wiring harnesses, precision work centers, precision injection molding parts for motors, wheel speed lines, wheel hub bearings, seat cover and other parts production lines in Funan County. After the project is completed and put into production, the annual output value will exceed 10 billion yuan, creating more than 20,000 jobs and providing supporting facilities for 1 million new energy passenger vehicles each year. Among them, the first phase of the project will achieve mass production in December.
According to the data, BYD's sales of new energy vehicles in September reached 201,259; from January to September 2022, a total of 1,180,054 new energy vehicles were sold, a cumulative increase of 249.56% year-on-year. (Source: IT House)

ByteDance's social product FeiLiao official website has been offline recently
Feiliao.com, a social product owned by ByteDance, has been shut down recently. Although no official announcement has been made, this means that Feiliao's official download channel has been closed and the Internet social battle has been withdrawn.
FeiLiao was launched on May 20, 2019, and is positioned as an open social product. It is a collection of instant messaging software and hobby communities, dedicated to helping users find friends. After its launch, its performance was very general, and it launched a PC version in 2020 to transform into an office-based social product, but it was unsuccessful. Immediately afterwards, Shan Yi, the product manager of Feichao, left in 2020.
At the end of 2021, Tech Planet disclosed that the Feichao product team was revealed to have been substantially disbanded. In addition, the Feichat App can no longer be used normally. The offline of FeiLiao's official website this time means that the social software has officially withdrawn from the stage of the Internet. (Source: Tech Planet)
AMD Zen4 Xiaolong leaked across the board: 96 cores 2.6 times ruthlessly crushed Intel
The leaker MLIS has now announced the complete model, specifications, and even official performance of the Xiaolong 9004 series. After landing on the desktop market first, the next stop for AMD's Zen4 architecture will be servers and data centers, code-named Genoa, which is the Xiaolong 9004 series, with up to 96 cores and 192 threads.
Intel's current third-generation scalable Xeon has a maximum of 40 cores, but the result is only on the same level as the 24 cores of the Xiaolong 9004 series. AMD also claims that the performance of the Xiaolong 9654 is about 2.6 times higher than that of the Xeon Platinum 8380, flagship to flagship.
Of course, Intel also has the fourth-generation scalable Xeon Sapphire Rapids, but one has only 60 cores at most, and the other is endlessly bouncing tickets. be late. (Source: Fast Technology)
The Jakarta-Bandung high-speed rail line is open: China's high-speed rail goes to sea for the first time, with a maximum speed of 350 kilometers per hour
According to China Railway International Co., Ltd., on the afternoon of October 16, local time in Indonesia, the erection of the box girder of the Jakarta-Bandung high-speed railway line was successfully completed, and the track laying channel was fully opened.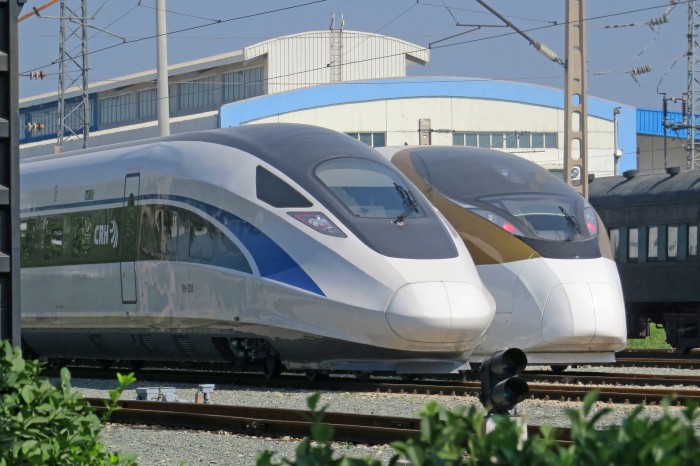 The Jakarta-Bandung high-speed railway is expected to be completed and opened to traffic in June 2023, connecting the Indonesian capital Jakarta and the famous tourist city Bandung, with a total length of 142 kilometers and a maximum design speed of 350 kilometers per hour. After completion, it will become the first high-speed railway in Indonesia and Southeast Asia. Travel time will be reduced from the current 3 hours to 40 minutes.
Earlier on September 1, after 11 days of sea transportation, China exported high-speed EMUs and comprehensive inspection trains for the Jakarta-Bandung high-speed railway to Indonesia, arriving at the Jakarta port in Indonesia from Qingdao port in China. This is the first high-speed train to arrive in Indonesia under the Jakarta-Bandung high-speed rail project. (Source: Xinhuanet)

American University researchers develop new technology to charge electric vehicles in ten minutes
According to a study published in the latest issue of Nature, Penn State researchers have developed a breakthrough technology that reduces the charging time of electric vehicle batteries to just 10 minutes, which is the result of shorter charging times and longer charging time. A record-breaking combination between long driving miles.
The research team developed the technology in partnership with start-up company EC Power. The technology relies on internal thermal modulation, an active method of temperature control where the battery operates most efficiently when it is hot, but not too hot.
To regulate the temperature, they designed a new battery structure that added ultra-thin nickel foil as a fourth component in addition to the anode, electrolyte, and cathode. The nickel foil self-regulates the temperature and reactivity of the battery, enabling a 10-minute fast charge on almost any EV battery. (Source: Science and Technology Daily)

New PSVR 2 patent: Allows players to feel objects that don't exist
Foreign media found that PlayStation has a patent for an ultrasonic haptic feedback system. In the simplest terms, such a system allows you to reach out and "feel" an object that doesn't actually exist.
The DualSense controller has adaptive triggers and haptic feedback, as does the PSVR 2 ball controller. As the patent shows, Sony wants to combine it with its ultrasonic feedback system to enable interaction throughout the room.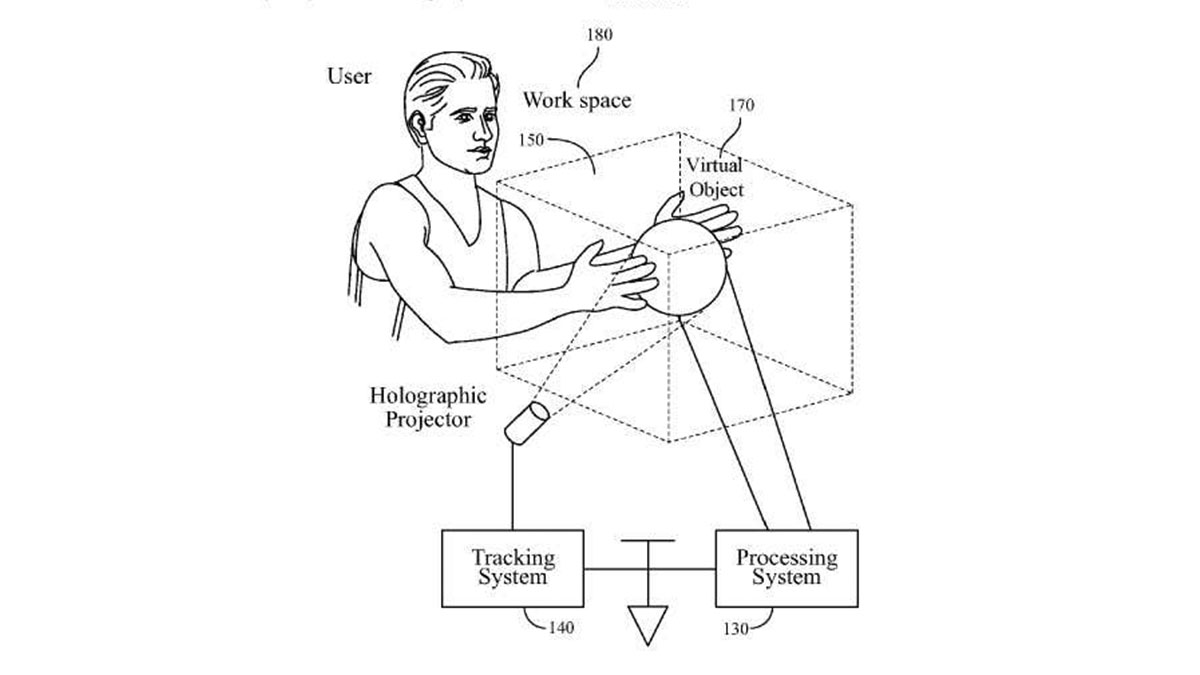 PSVR 2 already tracks the player's fingers for more precise in-game manipulation, and if players can feel interacting objects, virtual reality on the PlayStation platform will be taken to a new level.
The PSVR 2 release date is unknown, except that new versions of Resident Evil 8 and Horizon: Call of the Mountain will be the first games. (Source: 3DMGame)
Design screenshots exposed, Win12 system may add "Smart Island"
Recently, a new system screenshot was exposed at the Microsoft Ignite conference, which is suspected to be the Windows 12 system under development, but Microsoft denied it, saying that the screenshot was used to show the design concept of the Windows "Next Valley" system.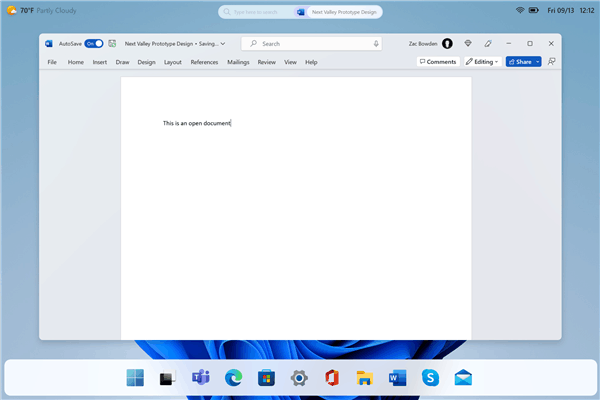 The screenshot shows that there is a long "capsule" UI design on the main screen, similar to the "Smart Island" design of the iPhone 14 Pro series. In addition, the design in this screenshot continues the new centered taskbar design of Win11. A translucent floating menu bar appears at the top, which supports search, multitasking management, etc. The time, date, Wi-Fi, etc. have been moved to the upper right corner. Weather plugins, etc. are arranged in the upper left corner.
Developers say that the system's notification center and login interface also have a new visual style, and the purpose of these new changes is to be more conducive to touch operations. (Source: Pinwan)
Apple may announce iPad Pro with M2 chip on website "in a few days"
Bloomberg technology reporter Mark Gurman (Mark Gurman) said in his Power On newsletter on October 15, local time, that Apple will release 11-inch and 12.9-inch iPad Pros with M2 chips "in a few days".
Gurman also revealed that he was told that a new iPad software update and the first version of macOS Ventura adds support for the latest iPad Pro models and the next version of the 14-inch and 16-inch MacBook Pros. High-end laptops will get the first M2 Pro and M2 Max chips.
He also mentioned that Apple is working on a Mac mini with an M2 chip, which will be the first update to the Mac mini in two years. (Source: Interface News)
3D printed meat imitating Wagyu cattle, animal stem cells "cultivate"
According to CCTV Financial News, an Israeli startup is putting 3D printed meat products into the commercial field. Different from our common "plant meat", this product is cultivated by extracting animal stem cells, and the texture of fat and thin can be customized.
The product that is planned to be put into the commercial field comes from the Israeli start-up company Steakholder Foods, who identified the product name as Omakase Beef Morsels.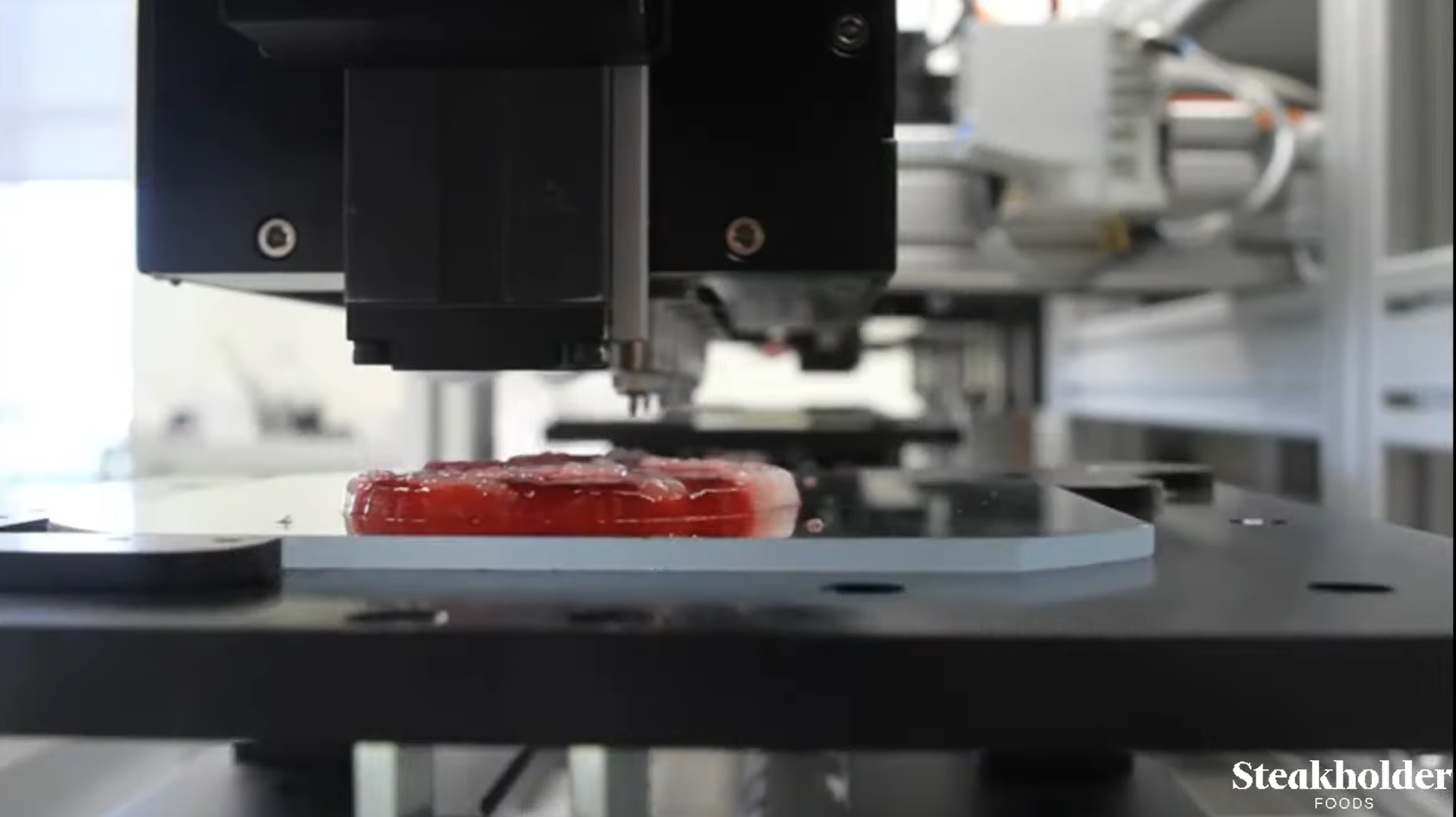 According to the person in charge of the company, it only takes about 10 minutes to make a piece of palm-sized artificial "beef", from starting up, checking equipment, setting corresponding programs to printing and shutting down. Its weight can reach 104 grams, and the texture and shape of the meat are also unique. can be selected.
According to the information disclosed on the official website, the company is seeking permission from the U.S. Food and Drug Administration and hopes to market it in the U.S. market first. (Source: Qubit)