If you like to travel, come and come, AirAsia has launched a 20% discount on air tickets, and the departure date includes the 2023 Lunar New Year period!
According to recent news released by AirAsia, starting from November, before the end of the year and the Lunar New Year tourist season,20% off seats on all flights to popular destinations.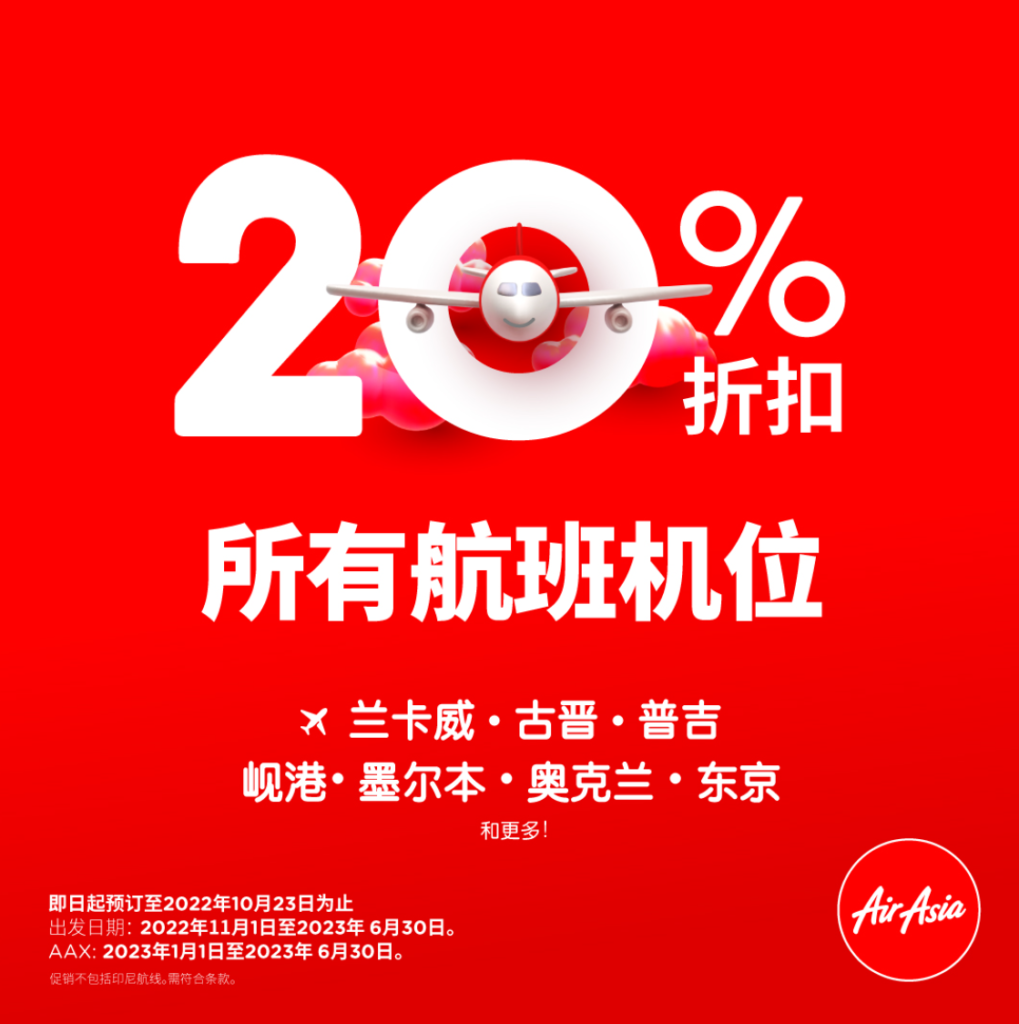 This limited-time offer will be available from now until October 23, by clicking the AirAsia Super App or clicking the Flight icon on the official website,You can snap up air tickets to many countries and places including Malaysia, the Philippines, and Thailand at a 20% discount!
This promotionTicket departure dates from November 1, 2022 to June 30, 2023. If you're planning to travel during Chinese New Year in 2023, now is the best time to book your flight.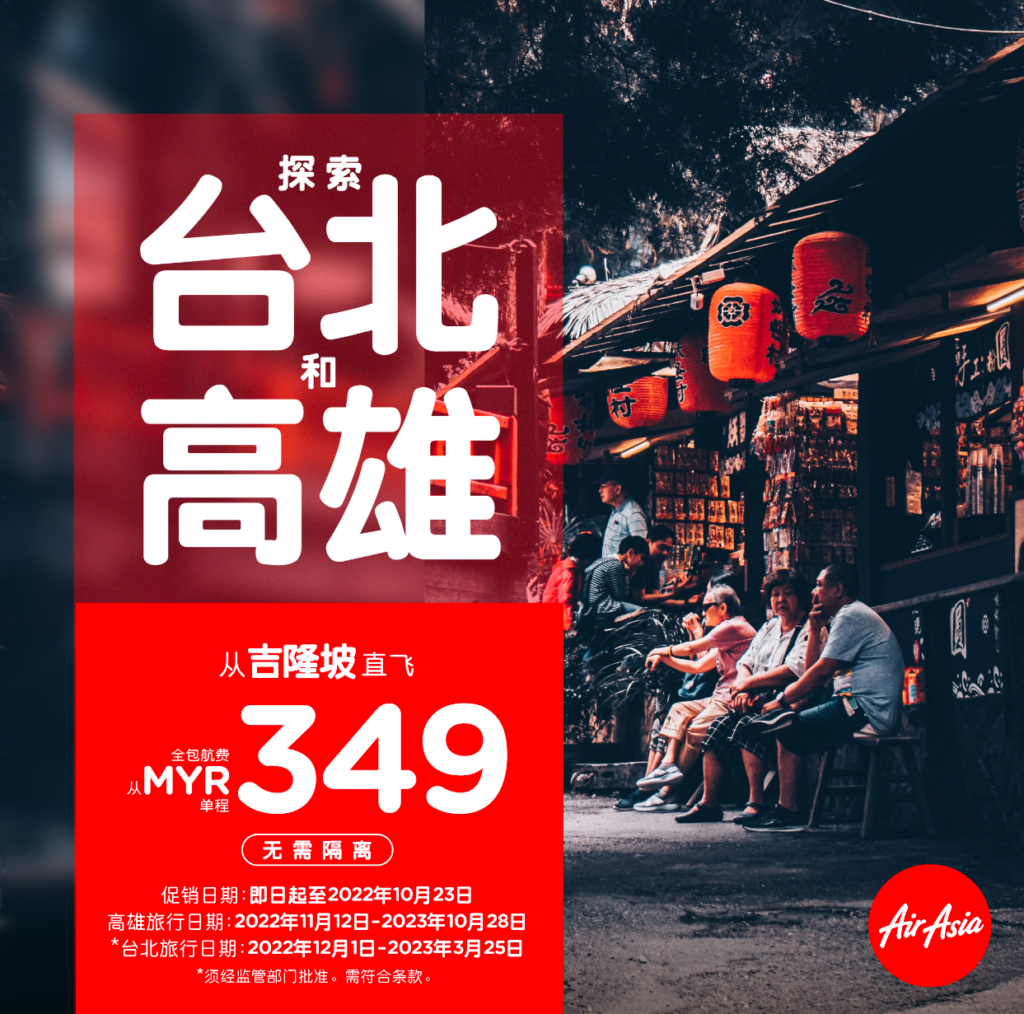 In addition, AirAsia has also resumed flights to Taipei (from Kuala Lumpur and Kota Kinabalu) and Kaohsiung (from Kuala Lumpur), available from now until 23 October, with one-way fares starting from just RM349!
Details of AirAsia 20% discount on air tickets:
Order Date: October 17 – October 23, 2022
Departure dates: 1 November 2022 – 30 June 2023
For more technical information, please continue to hold the Urban Tech Story version!
【source】