"New Ten Measures" for Epidemic Prevention and Control Released, Tourism and Catering Prosperity Picks Up
On December 7, ten new measures were released to further optimize the prevention and control of the epidemic, involving nucleic acid testing, isolation methods and many other contents.
It took only half a day for the news to land, and the relevant data of many leading Internet platforms showed changes, anchoring the recovery expectations of industries such as medicine, tourism, catering, and retail.
According to data from Meituan, after the release of the new ten measures to optimize the implementation of epidemic prevention and control, as of 15:00 on December 7, the number of tickets for scenic spots in Guangdong Province increased by 190% month-on-month, orders for the South China Botanical Garden of the Chinese Academy of Sciences increased by 216%, and Wawushan and group tours The popularity has increased by more than 10 times week-on-week.
On December 7, the number of online orders for in-store catering in the Beijing area increased by more than 58% compared with last week. Among them, the consumption of hot pot dine-in consumption recovered significantly faster than other categories, and the number of online orders for related catering more than doubled. According to Dianping, many hot pot restaurants in the core business district of Beijing are fully booked in the evening hours of the 7th. The dine-in consumption in Beijing, Guangzhou, Shenzhen, Chongqing and other places continued to pick up. (Source: Securities Times)

Tesla will install new radar in its cars from January 2023
On December 7, according to foreign media reports, Tesla told the Federal Communications Commission (FCC) that the company plans to install a new radar in its cars starting in January 2023.
Tesla has always been a proponent of purely visual solutions. Tesla CEO Elon Musk believes that roads are designed for humans who use "eyes" and "brain". intervene in the process.
Surprisingly, earlier this year Tesla applied to the FCC to use the new radar in its vehicles. Musk has said that if Tesla had a "very high-resolution radar," it might still use radar. However, he also said that a very high-resolution radar would be better than pure vision, but such radar does not exist.
Now it seems that the "very high-resolution radar" mentioned by Musk may exist. (Source: TechWeb)
Microsoft plans to develop a one-stop "super application" that integrates shopping, communication, search and other services
American technology media The Information reported on December 6 that Microsoft has recently considered developing a one-stop "super app" for smartphones that integrates services such as shopping, communication, web search, and news push, according to people familiar with the matter.
Microsoft executives hope the "super app" will boost the company's billion-dollar advertising business and Bing search, and attract more users to its Teams smart team collaboration tool and other mobile services, the report said.
WeChat, which combines messaging with services including shopping, online gaming, news and food delivery, was an inspiration for Microsoft executives, people familiar with the matter said. (Source: Interface News)
TSMC announced that its total investment in the United States has risen to 40 billion U.S. dollars, and it will build a new 3nm fab
On December 6, local time in the United States, TSMC announced that its second wafer fab in Arizona, USA, has started construction and is scheduled to be put into production in 2026. The total investment will reach about 40 billion US dollars.
Both factories will introduce TSMC's more advanced chip production lines. Previously, TSMC announced that the first factory plans to adopt 5nm process technology, with a planned monthly production capacity of 20,000 wafers. According to the latest progress disclosed by TSMC, the production line will start producing N4 process technology products in 2024. The second fab announced this time will use 3nm process technology.
The above news was announced at a time when TSMC held an equipment move-in ceremony at its first plant in Arizona. At the ceremony, Biden said TSMC's Arizona plant "has the potential to be a game-changer (for the semiconductor industry)." Cook confirmed that Apple will be one of the first customers of TSMC's Arizona fab. Su Lifeng also said that AMD will purchase chips from TSMC's Arizona plant. (Source: Interface News)

Samsung Electronics to launch XR devices for developers next year
According to foreign media reports, Samsung Electronics has completed a number of prototypes of XR equipment and tested samples.
Samsung Electronics' strategy is to build an XR ecosystem centered on Samsung, and companies and research institutions in the fields of Metaverse, software, content, and components are expected to participate.
It is unusual for a company to launch products for B2B business first. It is not a rush to launch new products to seize the market, but a conservative strategy to develop the market by establishing an ecosystem.
In terms of XR equipment, foreign media said that Samsung Electronics has cooperated with many companies around the world. They plan to accelerate the popularity of XR equipment and discover more high-quality content. They plan to use XR in many fields such as entertainment and education. (Source: TechWeb)
Ziyoujia Auto announced that it will not be able to deliver the vehicle in the short term: a full refund will be made within 48 hours
On December 7, the "NIUTRON" (自游家) auto official Weibo, founded by the founder of Mavericks Electric and former Huawei executive Li Yinan, announced that it will not be able to deliver the first model NV in the short term, and will pay in full within 48 hours. Refund.
Ziyoujia is Li Yinan's second venture after the successful listing of Niu Electric, focusing on the field of smart high-end new energy vehicles. On October 8 this year, Ziyoujia announced that its first model, the Ziyoujia NV, was officially launched. It is understood that the car is positioned as a medium-to-large 5-seater SUV, and there are three models in two versions: pure electric and extended range, priced at 278,800 to 318,800 yuan.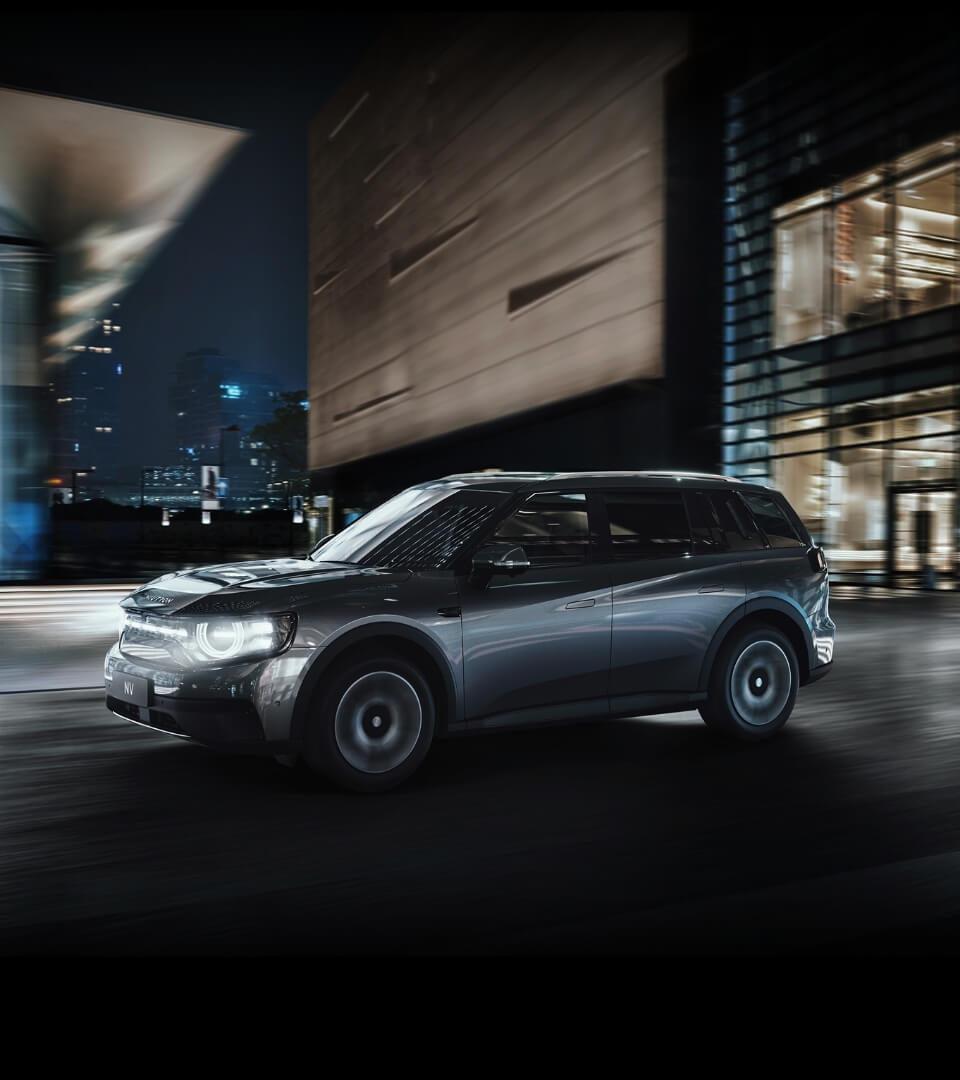 According to industry insiders, the most important problem in the delivery link is still in the manufacturing aspect. Ziyoujia's production line is the Jintan base of Dacheng Automobile. However, since 2019, Dacheng Automobile products have fallen into a crisis of suspension of work and production due to failure to meet relevant technical standards. Beginning in 2020, Dacheng Automobile has been exposed to the problem of arrears of wages to employees one after another.
It is reported that Li Yinan is looking for an "OEM" company. (Source: China Securities Journal)
Jidu Auto responds to the company name change to Mihang Automobile: Business development needs, no trademark
Recently, Jidu Automobile Co., Ltd. underwent industrial and commercial changes, and the company name was changed to "Shanghai Mihang Automobile Co., Ltd." Baidu Online Network Technology (Beijing) Co., Ltd. has successfully registered a number of "Power Hang" trademarks in 2021. The international classification includes means of transportation, mechanical equipment, scientific instruments, fuel oil, transportation and storage, etc.
In response, Jidu responded that this is a normal adjustment made by the company based on business development needs. Jidu is still jointly held by Baidu and Geely, and the shares held by both parties remain unchanged. The CEO of Jidu is Xia Yiping.
Mihang Automobile does not hold any trademarks of Jidu. The main body of Jidu is Shanghai Jidu Automobile Co., Ltd. In January 2022, Jidu announced the completion of a round A financing of nearly US$400 million, which was jointly increased by Baidu and Geely. (Source: The Paper)

Apple starts developing 20.25-inch foldable OLED panels with Samsung and LG
According to TheElec, Apple has begun working with Korean display panel suppliers Samsung Display and LG Display to develop 20.25-inch foldable OLED panels. However, it has not been decided whether such panels will be commercialized. This project is likely to allow Apple to obtain the core technology needed to launch foldable panel products.
The panel measures 20.25 inches when unfolded and 15.3 inches when folded, which means the panel may have been developed for Apple's MacBook line of notebooks.
Development of the iPad with OLED panels is underway, and the company expects to launch 11-inch and 12.9-inch models in 2024, with panels supplied by Samsung Display and LG Display. MacBooks with OLED panels are expected to launch later than that, possibly around 2026, and MacBooks with foldable OLED panels could be even further away from that. (Source: Webmaster's Home)
New patent for Microsoft Xbox controller with LCD screen can be used to display notifications
Microsoft has recently submitted a new patent for an Xbox handle. The Xbox handle mentioned in the new patent has been designed to add an LCD screen in the center of the handle.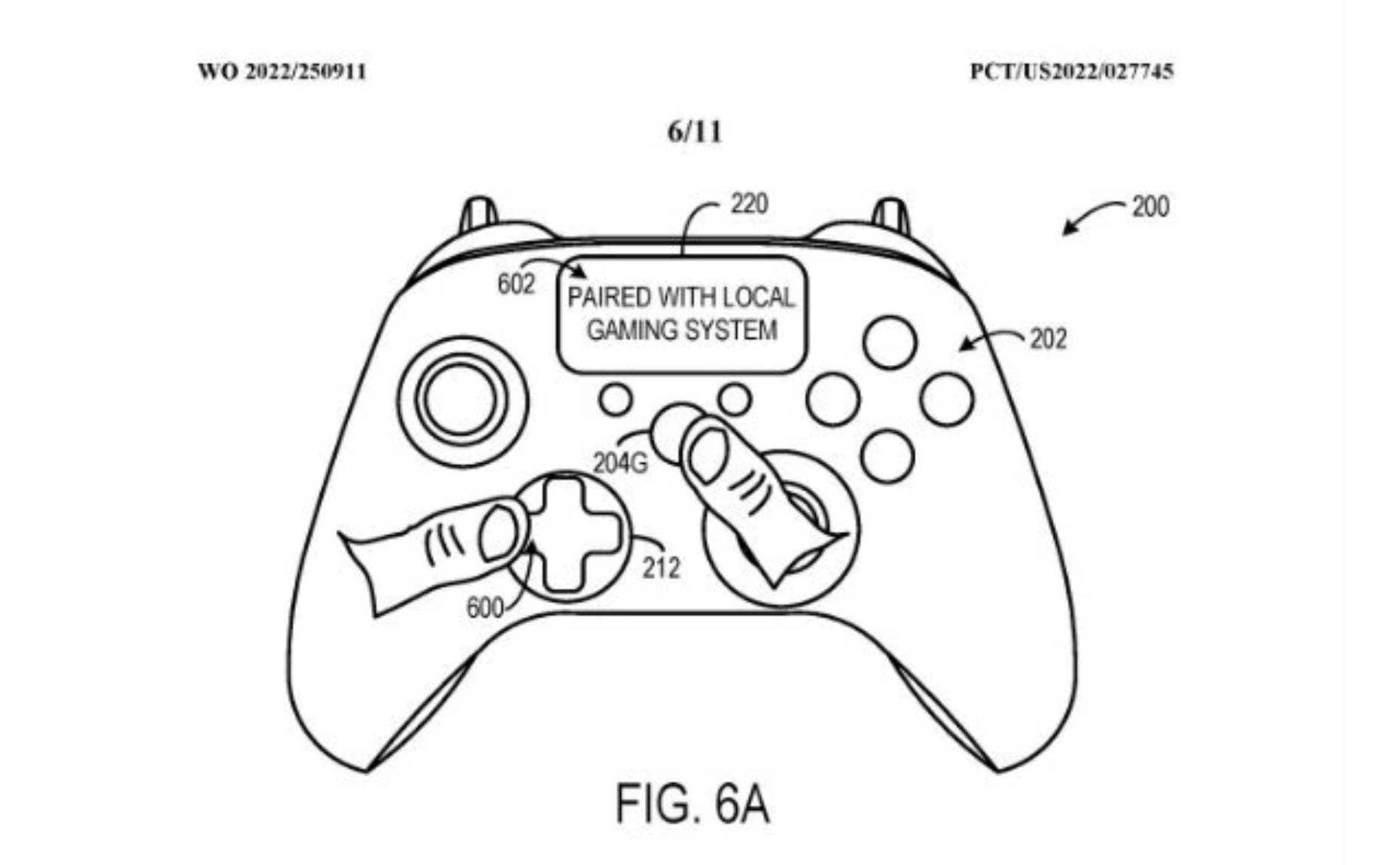 The patent shows that the screen will be located in the center of the handle and will be used to notify players when they are connected to a console or mobile device, allowing players to easily switch between console and cloud services. (Source: IT House)

Google released the 2022 global search list: Scrabble game "Wordle" beats "World Cup" and "iPhone 14"
According to reports on December 7, Google announced the "2022 Global Hot Search List" on the 7th. The list results show that a simple English spelling game "Wordle" topped the list and became the most searched word in 2022, surpassing popular search keywords such as "World Cup" and "iPhone 14" in one fell swoop.
"Wordle" is a simple English spelling game. Players need to use 6 chances to guess a group of English words composed of five letters, such as world and realm. In second place was a sporting event, India vs England, a cricket match between India and England.
In addition, the late Queen Elizabeth (Queen Elizabeth) ranked fourth on the list, the ongoing "World Cup" (World Cup) ranked sixth, and the Apple mobile phone "iPhone 14" ranked eighth. (Source: Sina Technology)