Instagram officially announced the launch of new security features earlier, allowing users to recover their hacked accounts faster!
I believe that many people's Instagram accounts have been stolen or deactivated, and they will also find it very difficult to rescue. In order to solve related problems,Recently, Instagram launched a new function to solve account-related problems, which is especially helpful for account theft.。
Currently, this feature is available to users around the world. After entering the page, you can choose the account problem you encounter, such as "account hijacked", "someone uses my name", "photo or information to create a new account", " account has been disabled", etc.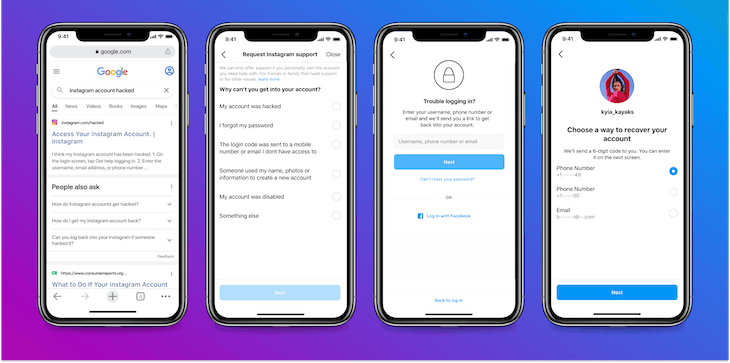 If criminals use the user's name, photo or information to create a fake account, the security service center will also conduct a comparison to confirm the identity.
After selecting the problem encountered, Instagram will lead the user to the corresponding page and provide assistance step by step, such as the steps to recover the account password, the request to change the link email address, etc. At present, if the user cannot log in to his account, Instagram will ask the user to enter the last set of login passwords he remembers, and then designate two Instagram contacts to assist in the verification. As long as you confirm that you are the legal owner, you can get the account back.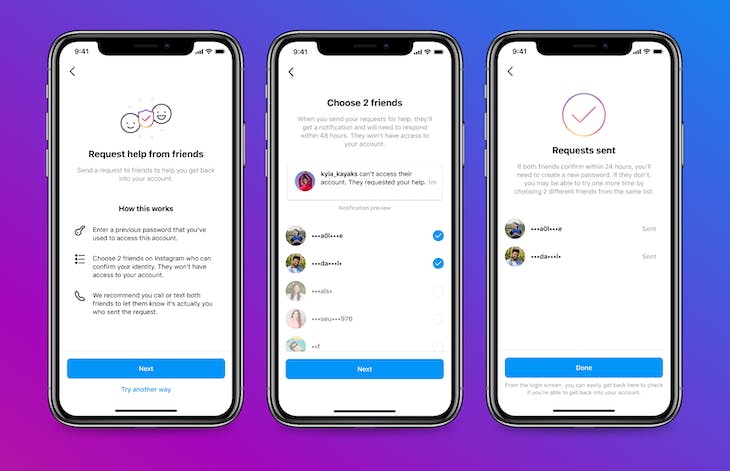 Instagram also said they will take more steps to prevent accounts from being hacked and delete accounts that the system judges to be malicious, such as impersonating someone else's identity. When the official discovers someone who may be impersonating, or when someone impersonating DMs a user, a warning will be sent to the account.
In addition, the official stated that the authenticated blue tick will be displayed in more places, so that users can always ensure that the person they are interacting with is not a fake identity. hook.
For more technology information, please continue to watch the Chinese version of TechNave!
【source】