Xiaomi recently launched 5 sets of Mijia desktop dishwasher S1, which will start crowdfunding on November 1, priced at 1699 yuan (about RM1100), and the crowdfunding price is 1399 yuan (about RM905).
According to reports, the 5 sets of S1 Mijia desktop dishwashers are equipped with different adapters. There is no need to modify the waterway and kitchen cabinets.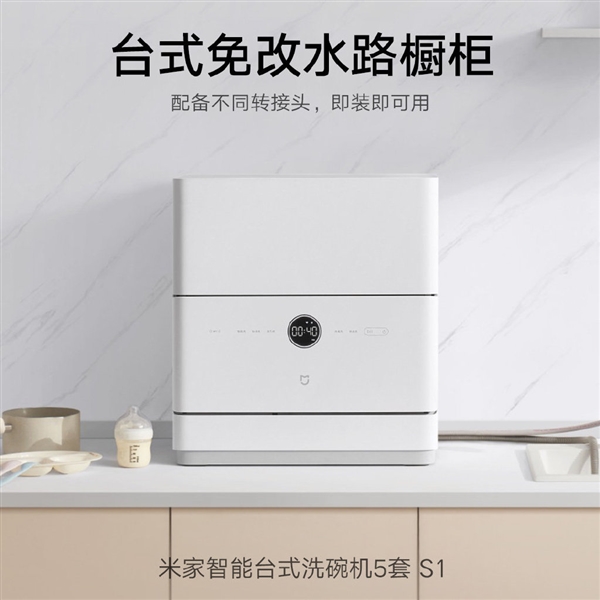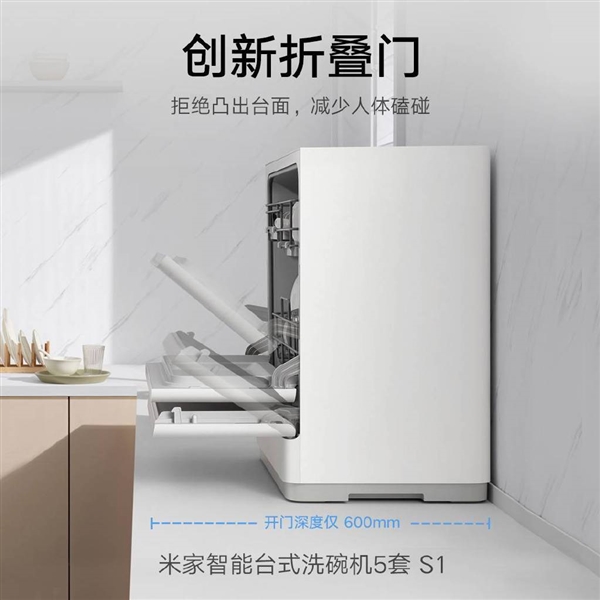 The depth of the fuselage is 350mm and the width is 550mm, occupying about 0.19m² of table top. Thanks to the design of the folding door, the opening depth of the product is only 600mm.
Mijia Desktop Dishwasher 5 sets S1 are equipped with 2 groups of 3-fork high-frequency spray arms at the bottom, the outlet pressure is 30kPa, supports optical water quality monitoring and AI intelligent algorithm, 10 seconds to determine the degree of dirt, automatic matching program is more worry-free, official It is said that the water consumption is 85% lower than that of hand washing. It can wash 5 sets of standard tableware and chopsticks at one time, a total of 39 pieces of tableware, and the power consumption of a single washing is 0.53kW·h.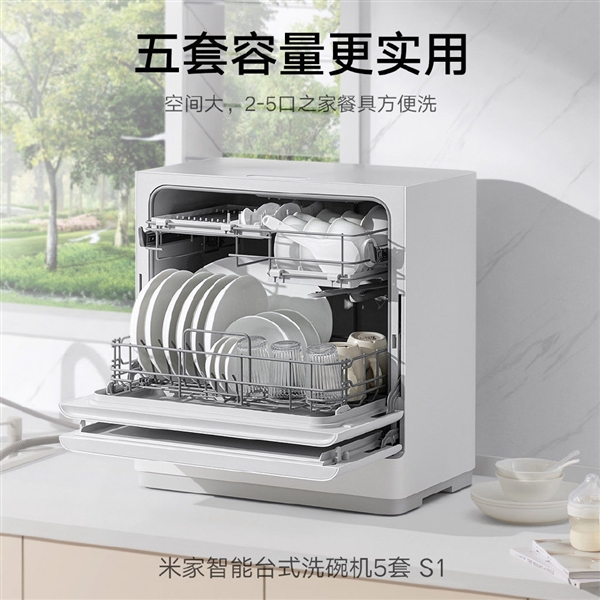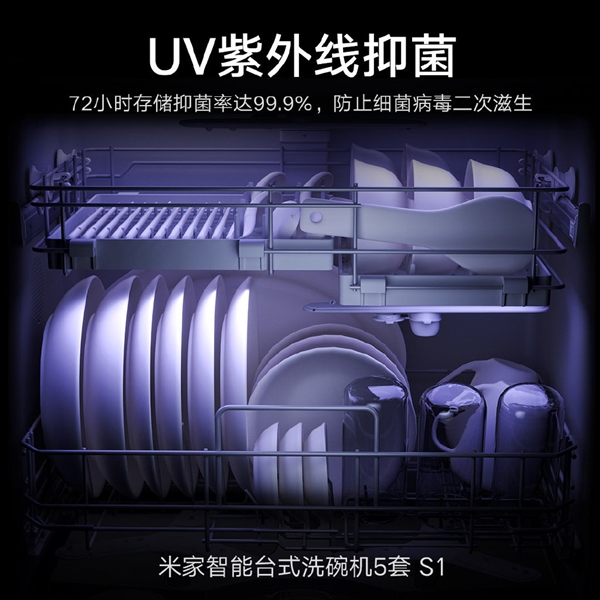 It is understood that the dishwasher adopts PTC hot air circulation drying, 96 hours of active circulation ventilation drying, and the UV ultraviolet bacteriostatic rate is 99.9%.
Mijia Desktop Dishwasher 5 sets S1 supports 7 washing modes, including smart wash (75°C), standard wash (75°C), strong wash (75°C), disinfection wash (75°C), quick wash (55°C), Energy saving wash (56°C), Self-cleaning (55°C), Single drying (75°C).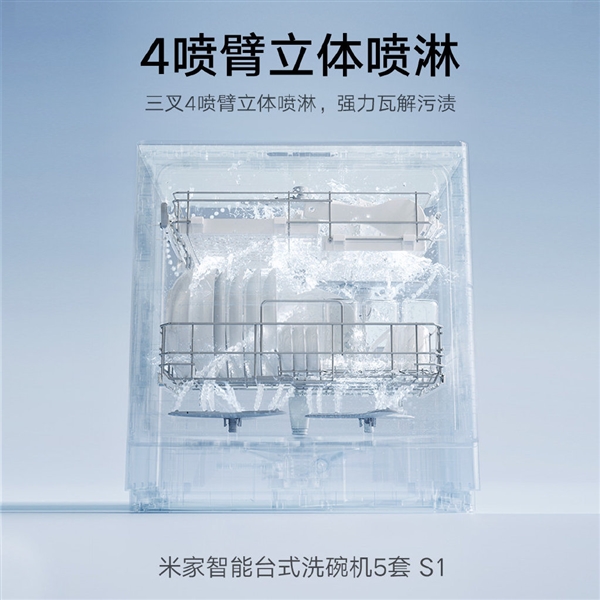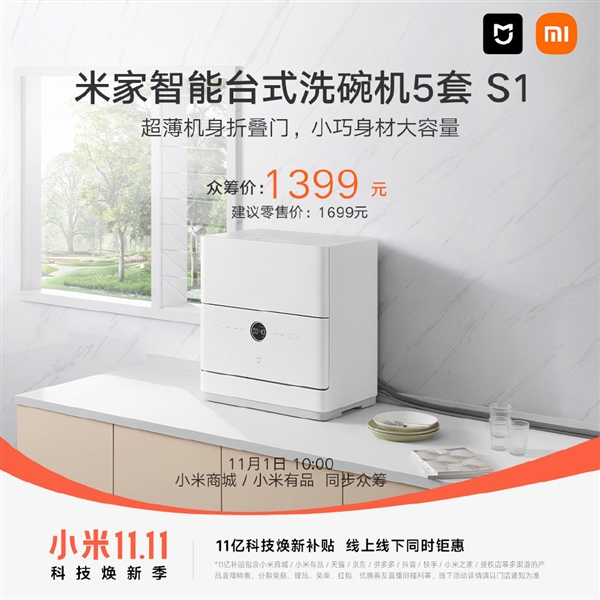 For more technical information, please continue to hold the Urban Tech Story version!
【source】