Like other telcos, Celcom has also announced a 5G access agreement with Digital national Berhad (DNB).From 2022November 1stBeginning, users of Celcom's postpaid and prepaid plans, including Celcom Business customers, will automatically be able to enjoy 5G network services within the 5G coverage area.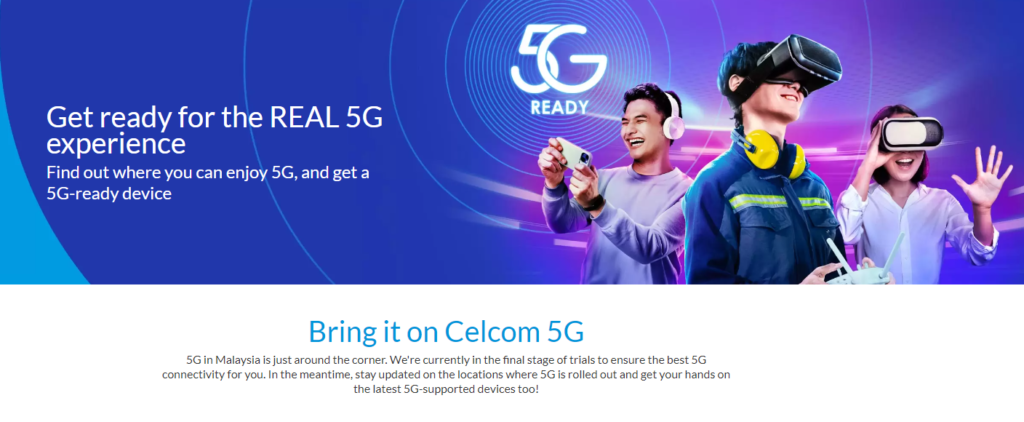 With the arrival of 5G, users can also enjoy free 5G network from November 1 untilDecember 31! As long as the user has a 5G device and is in an area covered by the 5G network, 5G can be used.
Celcom users can also enjoy a variety of 5G virtual reality content and 5G roaming services in 14 countries. Here are the users who can enjoy free 5G service:
Postpaid:
Celcom MEGA Lightning 80
Celcom MEGA Lightning 98
Celcom MEGA Lightning 128
Celcom MEGA Lightning 158
Celcom MEGA Lightning 188
Celcom Xpax Postpaid 40
Celcom Xpax Postpaid 60
Prepaid:
Celcom Xpax prepaid 35
Celcom Xpax prepaid 45
In addition, Celcom will host a variety of Celcom 5G roadshows and events across the country to showcase the capabilities of 5G services.For more details go toCelcom official websiteCheck. For more technical information, please continue to hold the Urban Tech Story version!