China's autonomous aerial vehicle completes Japan's first manned flight demonstration
On February 17th, EHang announced that its manned autonomous aircraft EH216 completed its first manned autopilot flight demonstration in Japan, which also marks the first time a self-driving electric vertical take-off and landing (eVTOL) aircraft has been carried on board in Japan. man flying. After obtaining approval from Japan's Ministry of Land, Infrastructure, Transport and Tourism, EH216 carried two passengers and completed a flight trip along the coastline of Tanoura Beach in Oita City without a pilot.
In early July 2022, EH216 completed Japan's first eVTOL point-to-point flight demonstration in an air traffic scenario in Oita City, Oita Prefecture. This year, EHang and its partner MASC revisited Oita Prefecture and realized the first manned autonomous flight of EH216 in Japan. develop. (Source: IT House)

Shein plans to IPO this year
On the evening of February 17th, according to reports, Shein, a Chinese fashion cross-border e-commerce company, expects that by 2025, the company's revenue will double to nearly 60 billion US dollars. Shein is planning an IPO (initial public offering) later this year and is actively courting investors.
In a recent presentation, Shein executives told investors that the company is aiming for $58.5 billion in annual revenue by 2025, up from $22.7 billion last year. The target means that Shein's annual revenue will exceed the combined current annual sales of retail giants H&M and Zara.
Shein also expects gross merchandise volume (GMV) on the platform to grow to $80.6 billion by 2025, a 174% increase from last year.
While announcing this ambitious goal, Shein plans to go public in the United States this year. Shein executives also said in the presentation that to achieve the above goals, Shein must significantly change its sales model, including winning more repeat customers and starting to sell more diverse and more expensive clothing lines. (Source: Sina Technology)
Advertising revenue continues to decline, YouTube CEO announces resignation
In the morning news on February 17, YouTube CEO Susan Wojcicki announced that she would step down. YouTube ad revenue has declined for two consecutive quarters as it faces competition from TikTok, Facebook Reels, and Netflix.
The 54-year-old was an early employee of YouTube, which was born in her garage some 25 years ago. Susan said that in the future, she will focus on family, health and personal projects, and serve as a consultant at Alphabet. Susan previously served as senior vice president of advertising products at Google and became YouTube CEO in 2014.
He will be replaced by Neal Mohan, a graduate of Stanford University. Neal joined Google in 2008 and was previously in charge of product and advertising. In 2015, he became YouTube's chief product officer. During his tenure, he concentrated on polishing YouTube Shorts, Musci, and paid subscription products. (Source: cnBeta)

The Ningde era may launch a special plan, and existing suppliers have lowered prices at their request
On February 17, according to domestic media, Ningde Times, the global leader in power batteries, is currently actively promoting a "lithium mine rebate" plan to car companies to reduce battery prices.
The news pointed out that the plan faces many strategic customers such as Ideal, Weilai, Huawei, and Jikrypton. The core terms are: in the next three years, the price of lithium carbonate for some power batteries will be settled at 200,000 yuan/ton (currently domestic battery-grade carbonate Lithium price is about 440,000 yuan/ton). At the same time, the car companies that signed this cooperation need to commit about 80% of their battery purchases to CATL.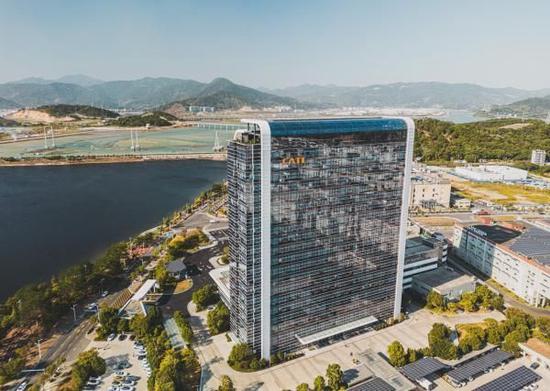 After the cooperation is signed, it will be implemented in the third quarter of this year. At present, some car companies are already in the process of cooperation signing.
On the same day, The Paper asked Ningde Times and Huawei (a subsidiary of Celes Automobile) to verify the authenticity of the news, but as of the time of publishing this article, they have not received a reply. The relevant person in charge of Jikr Automobile said that it would not comment, but did not positively deny the implementation of the plan. (Source: The Paper)
The US version of "Ele.me" DoorDash's revenue in the fourth quarter was US$1.818 billion, and its net loss expanded year-on-year
In the morning news on February 17, DoorDash, an American food delivery company, announced today its fourth-quarter and full-year financial reports for the 2022 fiscal year. According to the report, DoorDash's revenue in the fourth quarter was US$1.818 billion, an increase of 40% compared with US$1.300 billion in the same period last year; The net loss of the company was US$155 million, which expanded year-on-year.
DoorDash's fourth-quarter revenue exceeded Wall Street analysts' previous expectations, and the total number of orders for the quarter also exceeded expectations. At the same time, the company's outlook for the value of total orders for Marketplace applications in the first quarter of fiscal 2023 also exceeded analysts' expectations, which pushed its shares sharply higher by nearly 8% after hours.
In addition, DoorDash also announced in the earnings report that the company's president and chief operating officer Christopher Payne (Christopher Payne) will retire, and his COO role will be replaced by the company's chief financial officer Prabir Adarkar ), who will take over from March 1. Correspondingly, Ravi Inukonda, DoorDash's vice president of finance and strategic affairs, will take over as chief financial officer. (Source: Sina Technology)
Over 5,700 Chinese chip companies will disappear in 2022
China's "chip gold rush" is now showing signs of "ebb tide". On February 16, Titanium Media obtained exclusive data from Enterprise Chacha, showing that in 2022, China will revoke or cancel 5,746 chip-related companies, far exceeding previous years, and an increase of 68% from 3,420 in 2021. At present, there are more than 170,000 chip-related companies in China (Note: only statistics of company names, brand names, and related companies whose business scope includes chips).
This data is surprising. According to Titanium Media's previous exclusive disclosure, in the first eight months of last year, 3,470 chip-related companies were revoked or canceled in China. But now, within four months from September to December, more than 2,300 suspension/registration chip companies have been added in China. This means that on average, more than 15 chip companies cancel their industrial and commercial information every day.
With the U.S. dollar raising interest rates, inflation, decoupling, and the global semiconductor industry entering a downward cycle, it is difficult for the domestic chip industry to "stand alone" and is at a critical moment of "internal and external troubles". (Source: Titanium Media)

Samsung Galaxy Watch could have a built-in projector in the future
On February 17th, according to the latest list published by the United States Trademark and Patent Office (USPTO), Samsung has obtained a technical patent on smart watches. According to the patent, Samsung may embed projectors in future Galaxy Watch series watches.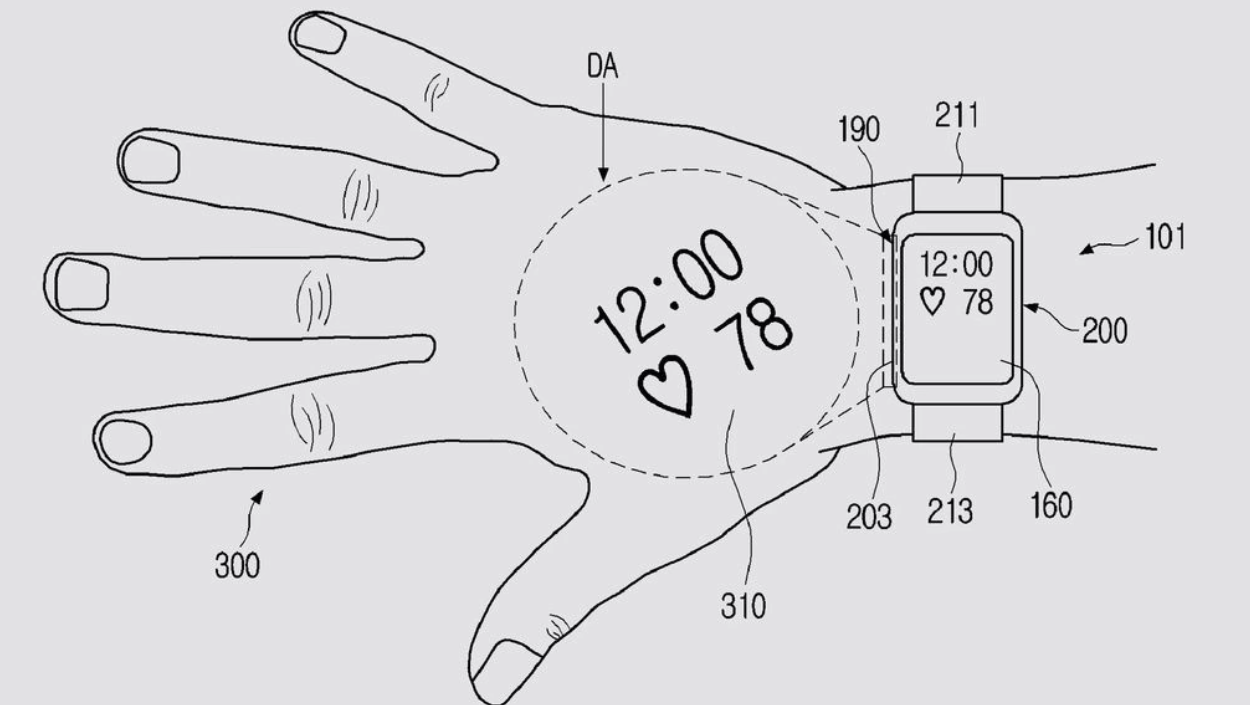 According to the patent, there is a projector on the side of the watch, which can display information in the area near the side, including time, user's heart rate and other information. The projector built into the watch consists of several lenses and LED emitters arranged in an arc, which can project images or video onto the back of the user's hand.
According to Samsung's description, the LED inside the projector can dynamically adjust the brightness and focus to achieve the best display effect. Of course, if you want to present the image correctly, you need the user's wrist to keep straight. However, projection is a big test for the battery life of the watch. The battery that can be plugged in a small-sized watch is limited. It is obviously not enough to power the projector on the basis of the display. (Source: Fast Technology)
Tianma debuts 3D deep fusion VR display solution
On February 17th, Tianma announced today the launch of the industry's first 3D depth-fused (Depth-Fused 3D) VR display solution, which allows users to truly and comfortably immerse themselves in the VR world.
According to reports, since the 3D images in AR and VR devices are always fixed on the screen in front of the user's eyes, and the sense of distance is reflected through the principle of binocular parallax, the focusing distance of the human eye remains unchanged, and the depth of field information in the real world is lacking. It confuses the corresponding relationship between the position and focal length of the real world in the brain, so it is easy to cause adverse reactions such as visual fatigue and dizziness to the user (referred to as vergence accommodation conflict, VAC), which seriously affects the actual experience of the user.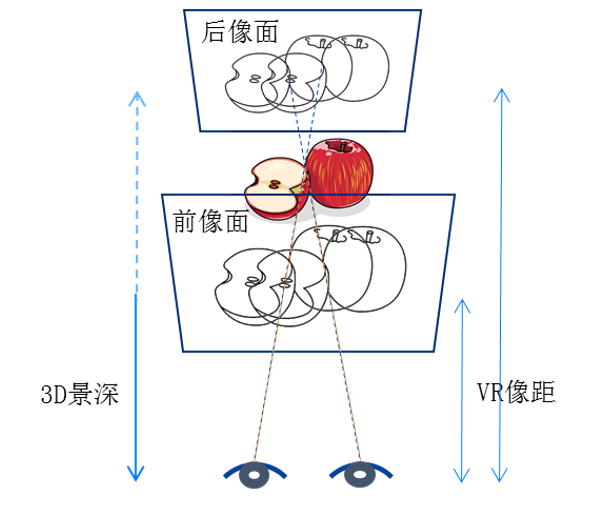 The 3D deep fusion VR display solution launched by Tianma uses bifocal lens technology to display the images of the front image plane and the rear image plane with different brightness on the front and rear lenses respectively. The front and rear images are superimposed to form 3D graphics with depth of field The depth of field of VR is extended by the depth difference of 3D graphics. The VR display screen truly distinguishes between close-up and long-range views, allowing users to feel the depth of field naturally with both eyes, and no longer feel dizzy when viewing near-eye images. It can also relieve fatigue caused by binocular parallax and mismatched depth-of-field information. (Source: IT House)

Apple M1/M2 mac officially supports running Win11
News on February 17, after reaching a cooperation with Parallels, Microsoft officially supports the Windows 11 operating system to run in a virtual environment on Apple's M1 and M2 Macs. According to a new Microsoft support article published today, Parallels Desktop version 18 is the authorized solution for running the Arm version of Windows 11 on Apple's latest M1 and M2 Macs.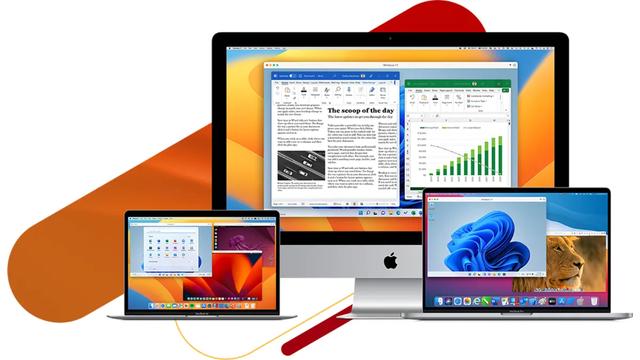 While Microsoft has restrictions on which CPUs it supports to run Windows 11, the company is happy to let Apple M1 and M2 users run the operating system in a virtual machine, but this will not provide the best performance possible through native solutions, Apple said. Apple has also shown no signs of supporting Boot Camp on the M1 or M2 Macs.
Still, Microsoft plans to officially license Parallels support for this way of running Windows 11 on Apple's newest Macs, which goes a step further than what we currently have. So far, Microsoft has only licensed the Windows version of Arm directly to OEMs, making it difficult for M1 and M2 users to officially run it in a virtual machine. (Source: cnBeta)