China Railway 12306: 2023 Railway Spring Festival Train Tickets on sale today
According to the "China Railway" official account, the 2023 railway Spring Festival transportation will start on January 7 and end on February 15. 2023 Spring Festival travel train tickets will go on sale today, December 24, 2022.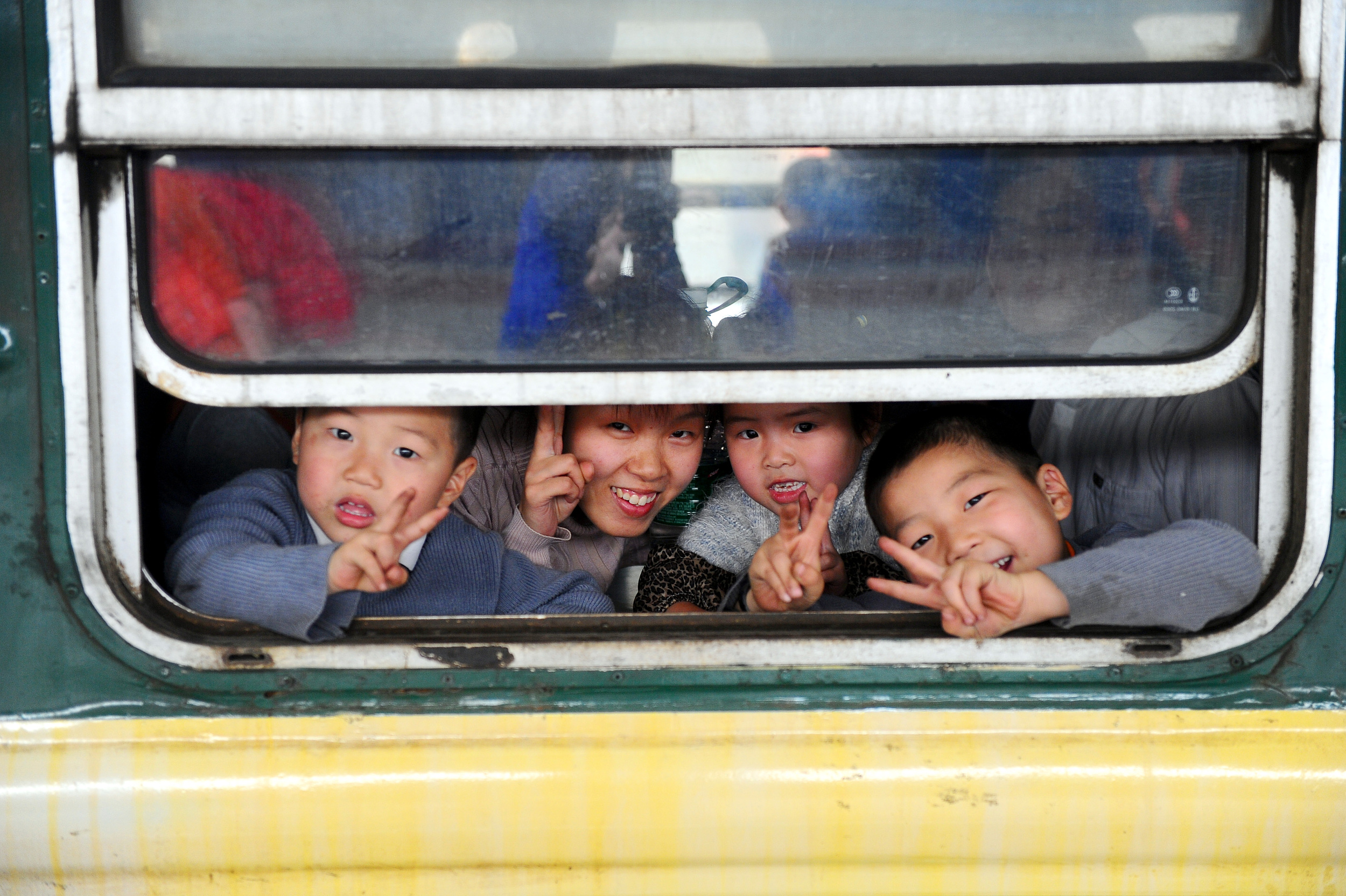 Silhouettes of Passengers for Spring Festival Transport / Photo Source: Visual China
The railway department stated that with the optimization and adjustment of the national epidemic prevention and control policy, it is expected that during the railway Spring Festival travel period in 2023, the demand for passenger travel such as visiting relatives and tourism, and the demand for cargo transportation such as the resumption of work and production of enterprises and the guaranteed supply of electricity and coal in winter will further increase.
According to reports, the railway department has scientifically formulated a passenger train operation plan. It arranges 6,077 pairs of passenger trains on peak days before the holiday and 6,107 pairs of passenger trains on peak days after the holiday. The maximum passenger capacity is 11% higher than that of the 2019 Spring Festival before the epidemic. (Source: China Railway Public Account)

It is reported that ByteDance adjusts the game business, merges domestic and foreign distribution lines and turns to globalization
The ByteDance game business started in 2019, and last year the game brand name "Chaoxi Guangnian" was officially determined. It recently adjusted its organizational structure, and the original domestic and foreign publishing studios were merged into a new studio: ONE Publishing Studio. It is said that Byte has previously adjusted to a self-developed system of globalization strategy, and now establishes the requirement that "all new products are required to be oriented to global users and be globalized projects".
The development/distribution and investment works of Chaoxi Guangnian involve "Endless Showdown", "One Piece Passionate Line", "Marvel snap", "Moon of Flowers and Mountain Heart", "Place Girl", "RO Ragnarok: Birth of a New Generation", "Warhammer" 40k: War Zone, etc.
People familiar with the matter said that ByteDance's management emphasized "globalization" and "business focus." Starting in 2023, a number of global products will be released in different regions. (Source: Interface News)
Sources say TSMC is in talks to build its first European factory in Germany
According to the Nikkei news report, TSMC is in talks with suppliers about the first European factory. They plan to build its first European factory in Dresden, Germany, so that it can take advantage of the rapidly developing demand of auto companies in the region.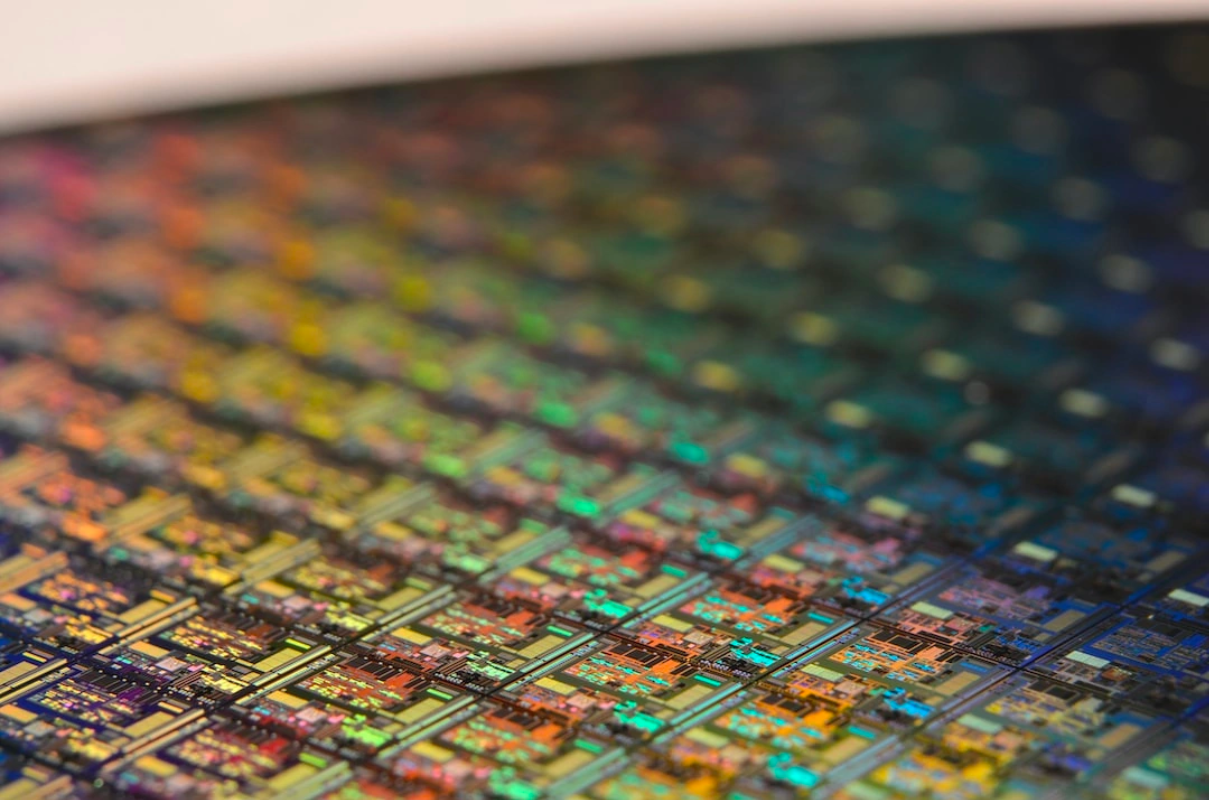 Chip structure / Image source: Unsplash
The Chinese company will send a team of executives to Germany early next year to discuss the level of government support for the factory of the future and the ability of the local supply chain to meet its needs, according to people familiar with the matter.
The visit will be the second by TSMC executives in Europe in six months and a decision is expected soon, the people said. If approved, construction of the multibillion-dollar factory could begin as early as 2024. (Source: Nikkei News)
Freeze wages, reduce bonuses, "Small Tencent in Southeast Asia" Sea spends the winter
Singapore-based Internet company Sea Group (Sea) has reportedly frozen the salaries of most employees this year and lowered the amount of bonuses it pays out in response to what company founder Forrest Li has warned may worsen the global crisis in 2023. economic environment.
The Asian internet giant needs to focus on profitability after a tough 2022, according to an internal memo. Li Xiaodong warned that 2023 could be "even more challenging". He also added that the company is canceling salary increases for non-promoted employees.
The gaming and online retail giant has lost about 77% of its value this year amid doubts about its prospects amid rising interest rates and increased competition. (Source: Sina Technology)

ChatGPT smashed the search engine job, Google CEO held a meeting and sounded the "red alert"
This month, OpenAI's ChatGPT was born, which immediately set off a big storm in the AI ​​circle. It is reported that with the ChatGPT fire, Google management has recently released a "red code".
Google CEO Pichai has participated in several meetings around Google's AI strategy, and has focused on instructing that Google's multiple teams need to focus on solving the threat ChatGPT poses to the company's search engine business.
Teams across Google's research, trust and safety and other divisions have been directed to shift gears and instead begin assisting with the development and launch of artificial intelligence prototypes and products, according to The Times. Some of those employees have been tasked with building AI products that generate art and graphics, similar to OpenAI's DALL-E, which is already a fairly successful product in use by millions. (Source: Xinzhiyuan)
Zimi responds to cessation of operations: ZMI brand will continue to exist and develop
In response to rumors about the disbandment of Zimi and 80% layoffs on the Internet in recent days, ZMI Zimi officially issued a clarification statement, saying that the ZMI brand will continue to exist and develop, and that related remarks on the Internet about the brand's cessation of operation are all false news.
Jiangsu Zimi Electronic Technology Co., Ltd. was established in 2012. Zimi is one of the earliest investment companies in the Xiaomi ecological chain. Its own brand ZMI produces ZMI brand wireless Bluetooth headsets, mobile power supplies, chargers, wireless chargers, and data cables. , smart home appliances, rainbow batteries and many other products.
In 2013, Zimi became a member of the Xiaomi industrial ecological chain, responsible for the research and development of Xiaomi mobile power and related accessories. From 2014 to 2018, the cumulative sales of Xiaomi power banks exceeded 100 million units. (Source: IT House)
Apple Watch's blood pressure measurement function is coming soon, and Apple is actively accumulating related technologies
Apple plans to add blood pressure monitoring to the Apple Watch, but the technology is not expected to launch until 2024 at the earliest due to obstacles. Apple is also actively accumulating technical support. The United States Trademark and Patent Office (USPTO) published a new Apple patent (patent number US 20220400959), which involves systems and methods for acquiring and analyzing non-invasive blood pressure measurement data.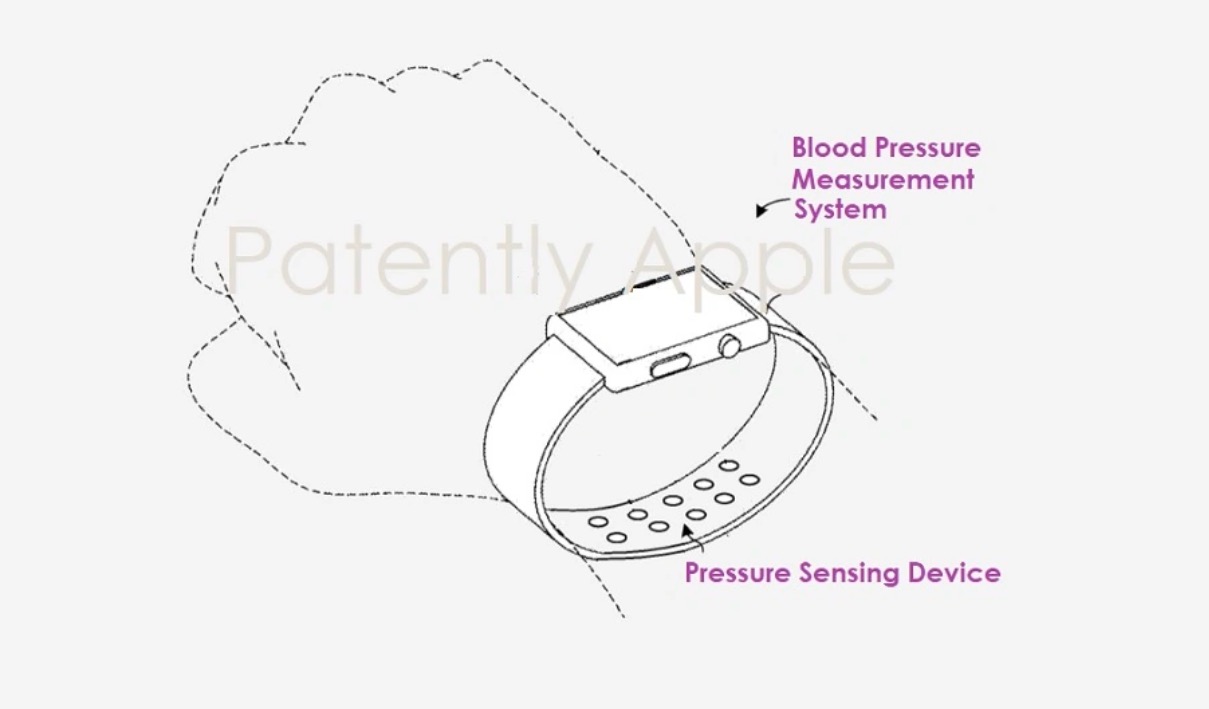 Blood pressure measurement function description / Image source: IT Home
Apple's patent covers a blood pressure measurement system for determining one or more parameters of a user's blood pressure. Examples of blood pressure parameters may include systolic blood pressure, diastolic blood pressure, mean pressure, blood pressure variability, or other physiological parameters of the user. (Source: IT House)

Construction of the country's first ultra-large-capacity variable-speed "city power bank" begins
According to CCTV news reports, my country Southern Power Grid's Huizhou Zhongdong Pumped Storage Power Station, a key project in China's mid- and long-term development planning for pumped storage, started construction today.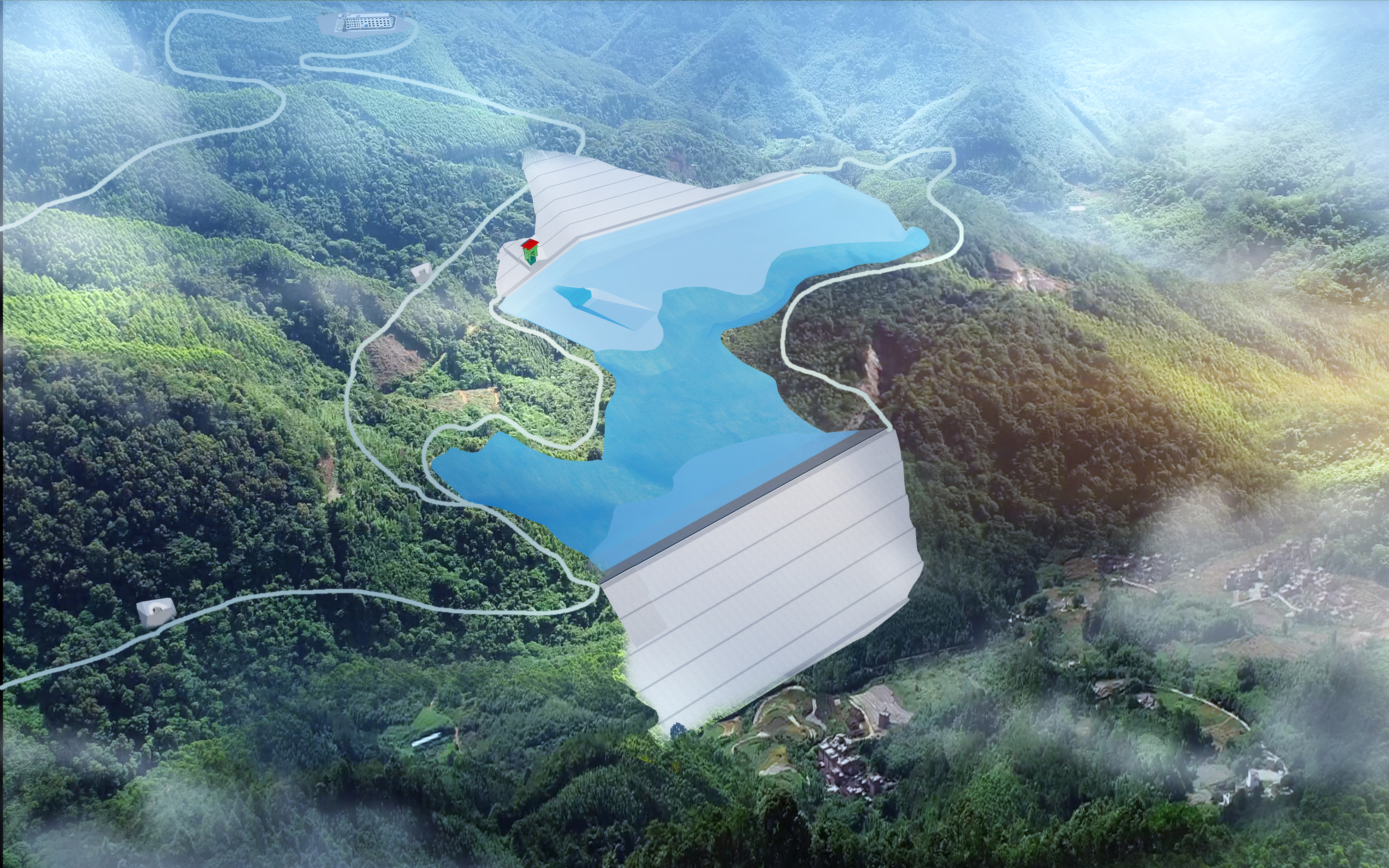 Rendering of Huizhou Zhongdong Pumped Storage Power Station of China Southern Power Grid / Image Source: China Electric Power News Network
This is my country's first 400-megawatt ultra-large-capacity variable-speed pumped storage project. One 400-megawatt ultra-large-capacity variable-speed unit will be installed in my country, with a total installed capacity of 1,200 MW and a total investment of 8.3 billion yuan.
According to the data, Huizhou Zhongdong Pumped Storage Power Station has an annual design power generation capacity of 1.56 billion kWh, which can save about 456,000 tons of standard coal and reduce carbon dioxide emissions by 1.226 million tons. (Source: CCTV News)
Huawei released ten trends of smart photovoltaics: photovoltaic storage generators, high density and high reliability, string energy storage…
Huawei recently held a press conference on the top ten trends of smart photovoltaics for the industry. The proportion of new energy represented by photovoltaics continues to increase. How to continue to reduce the cost of photovoltaic storage system per unit of electricity, improve the efficiency of operation and maintenance, improve the ability of the grid to absorb new energy while maintaining grid stability, and ensure end-to-end system security It has become a key problem faced by the industry.
These ten trends are: optical storage generators, high density and high reliability, module-level power electronics (MLPE), string energy storage, fine management at the cell level, integration of "optical storage network", reconstruction of the ultimate security, safe and reliable , comprehensive digitalization, AI efficiency enhancement. (Source: IT House)

The world's largest aero engine, UltraFan, is built and ready for testing
Rolls-Royce says it has completed the first demonstrator of its huge UltraFan engine, which will eventually enter service on passenger jets being developed in the 2030s. Testing will begin soon, and the company expects a 25 percent jump in efficiency.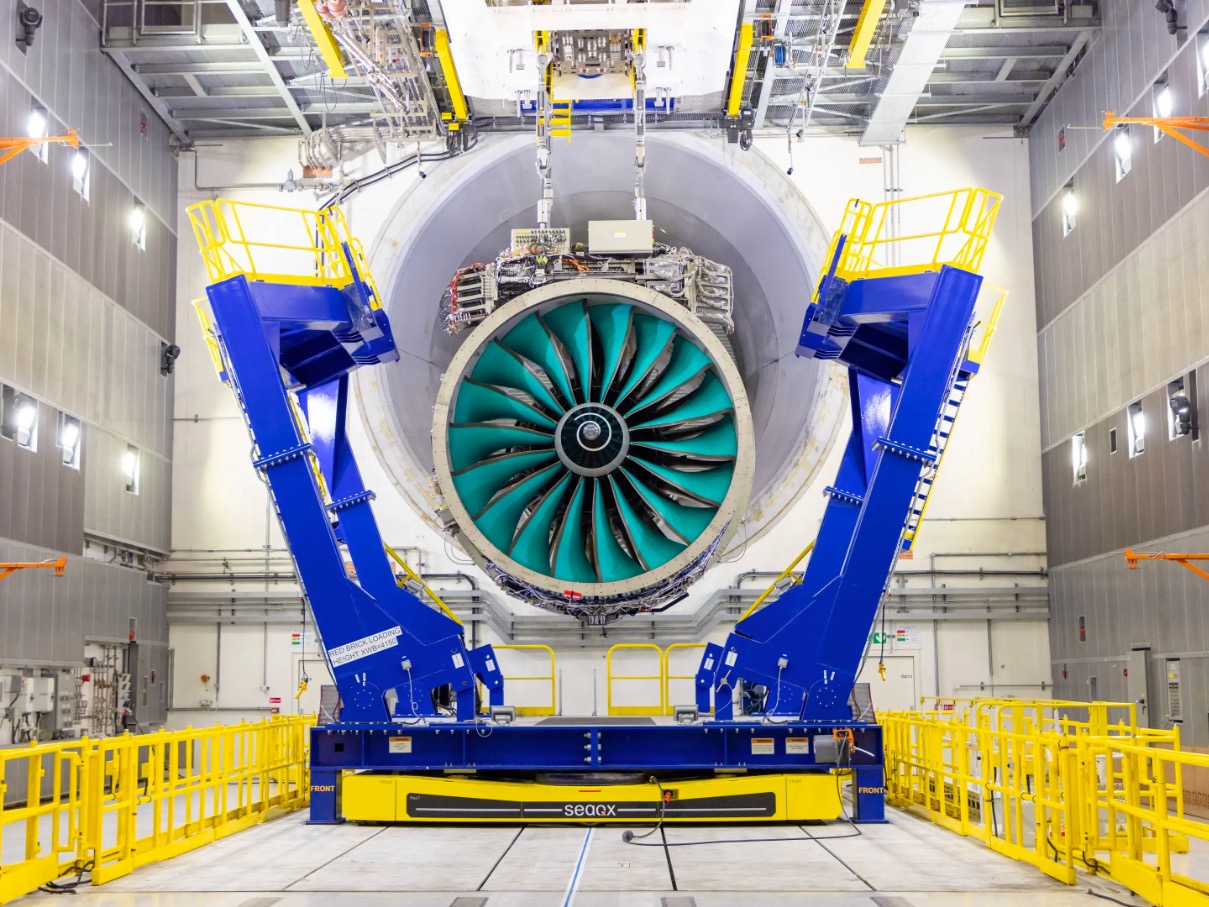 The first demonstration machine of the aero engine UltraFan / Image source: cnBeta
This giant blue-bladed turbofan is available in both narrow-body and wide-body aircraft engine families, providing thrust ranging from 25,000 pounds to approximately 110,000 pounds. The 140-inch (3.56-meter) diameter fan is nearly 5 percent larger than that of the General Electric GE9X — currently the largest engine in the airliner class. (Source: cnBeta)

The movie "Knives Out 2" is on Netflix, and "James Bond" plays the detective again
According to news on December 23, the movie "Knives Out 2" will be launched on Netflix today, starring Daniel Craig and Edward Norton.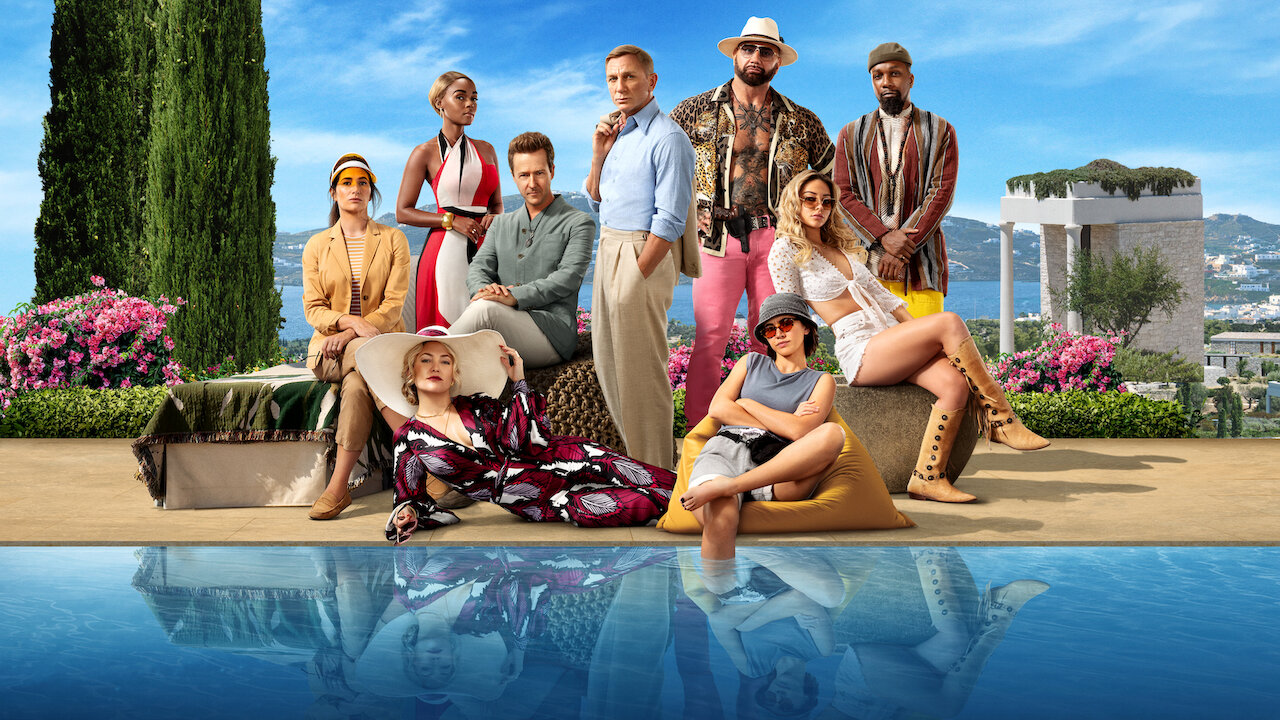 "Knives Out 2" official stills / Netflix official website
The first "Knives Out" was released in the United States on November 27, 2019, and in mainland China on November 29, 2019, starring Daniel Craig (James Bond), Ana de Armas , Chris Evans (Captain America) and other starring roles.
According to the preview, in the second part, Daniel Craig returns and continues to play the role of a detective, going to Greece to investigate bizarre cases. Edward Norton will play a billionaire who invites friends to vacation on his private island, but unfortunately murders happen. (Source: IT House)