After a month of "sweet period" toll free,SUKE Avenue will start toll collection from October 15th, and ordinary cars will be charged RM2.30 per toll booth!
The first phase of Xinjiechang – Tamjiang Avenue (SUKE) will be open to use from September 16, and will provide a one-month toll-free discount. As the 1 month free usage has expired, this avenue will start charging from October 15th.
According to the announcement issued by PROLINTAS, the franchise company of SUKE Avenue, the tolls for the five types of transportation are:Regular car RM2.30, lorry RM4.60, tow lorry RM6.90, taxi RM1.20 and bus RM2.30; and there are 2 toll booths in the first phase of the road section,They are Bukit Teratai Toll and Ampang Toll。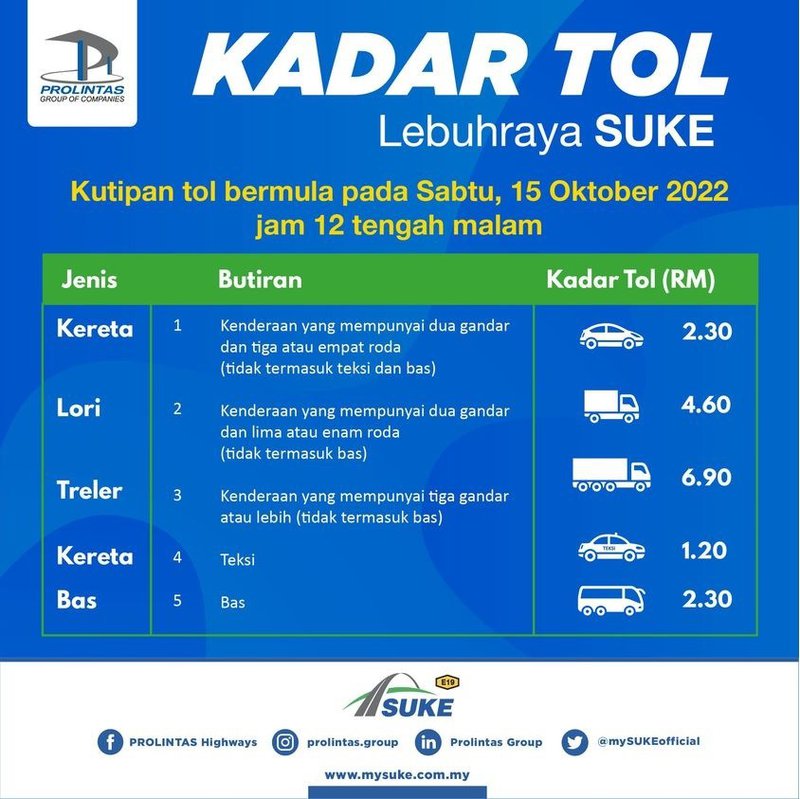 The SUKE Elevated Highway, which took 6 years to construct and officially opened to traffic on September 16, is not only the highway with the highest elevated segmented box girder bridge in Malaysia, but also listed in the Malaysian Book of Records, and the highways along the way can be seen at a glance The city scenery is also very pleasant, so it attracted attention as soon as it opened to traffic.
The total length of SUKE Avenue is 24.4km, with a total of 14 entrances and exits (only 11 entrances and exits will be opened in the first stage), 1 rest stop (R&R) and 2 roadside stops (Hentian Sebelah). As for the first phase, which will be opened to traffic on September 16, it will connect from Cheras 1st Road to Kajang junction to International Villa junction, with a total length of 16.6km, including 11 entrances and exits and 2 toll booths.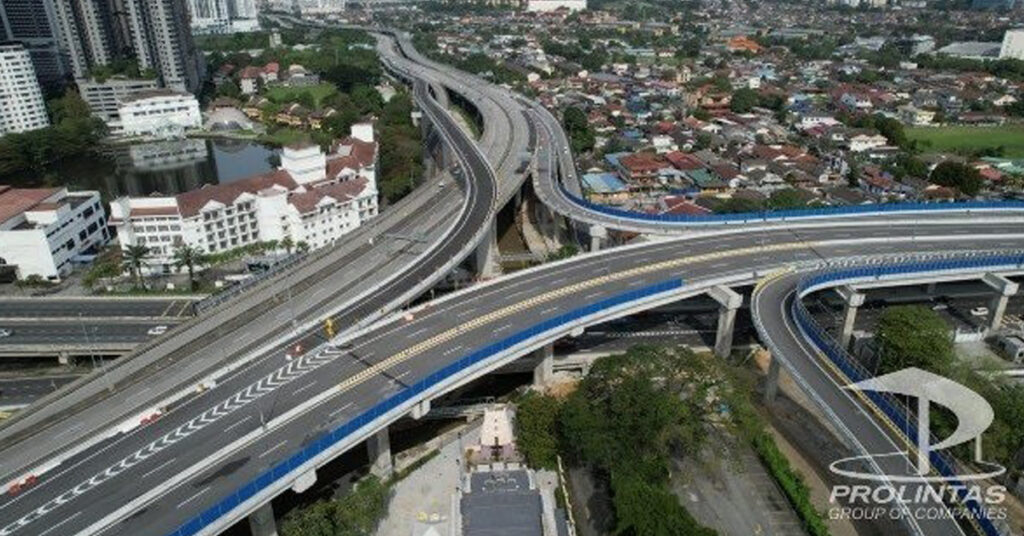 As an optional alternative route, SUKE Expressway can reduce traffic flow by up to 36% during peak hours for MRR2, Jalan Ampang and Jalan Loke Yew and save time for highway users.
In addition, the SUKE Avenue toll station will be fully electronic, road users can use Touch 'n Go cards, RFID or SmartTAG to pay tolls. Road users are also urged to make sure their Touch 'n Go card or e-wallet has sufficient balance before entering the highway.
For more technical information, please continue to hold the Urban Tech Story version!
【source】